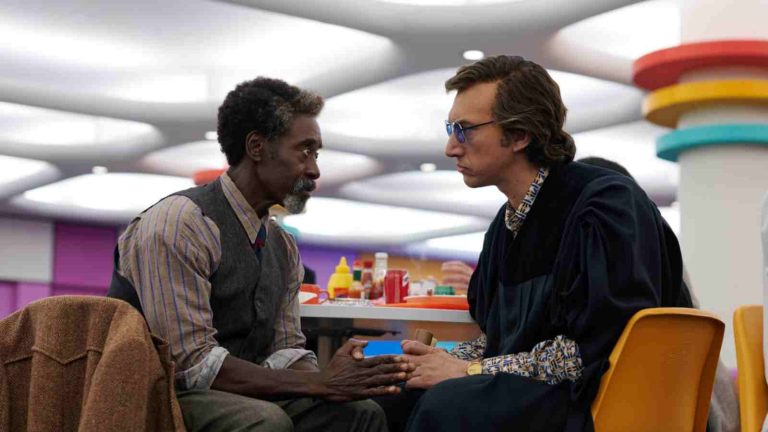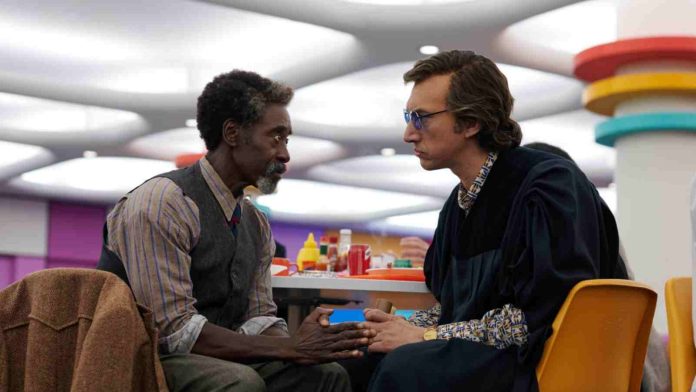 Fans are eagerly waiting for Noah Baumbach's new dark comedy film, 'White Noise'. Since its premiere at 79th Venice International Film Festival, it has already been nominated for the Festival's Golden Lion and won its Green Drop Award. The feature film is based on Don DeLillo's postmodernist book with the same title. On Tuesday, Netflix released the trailer of the movie and has prepped the audience for another family drama moving along with a major emergency in the backdrop.
The movie stars many Academy Award nominees like Adam Driver, Greta Gerwig, and Don Cheadle. In the trailer, we see a family of six in a car gearing up for an upcoming calamity. As they observe the panic in cars beside them Raffey Cassidy says in the trailer, "I want to know how scared I should be" So far the movie has received positive reviews, particularly for its music. Let's see what we should expect from the film.
Read more: "I Can't Stop": Twitter Reacts To 'Dark' Creators' New Netflix Period Drama '1899'
'White Noise' Book By Don DeLillo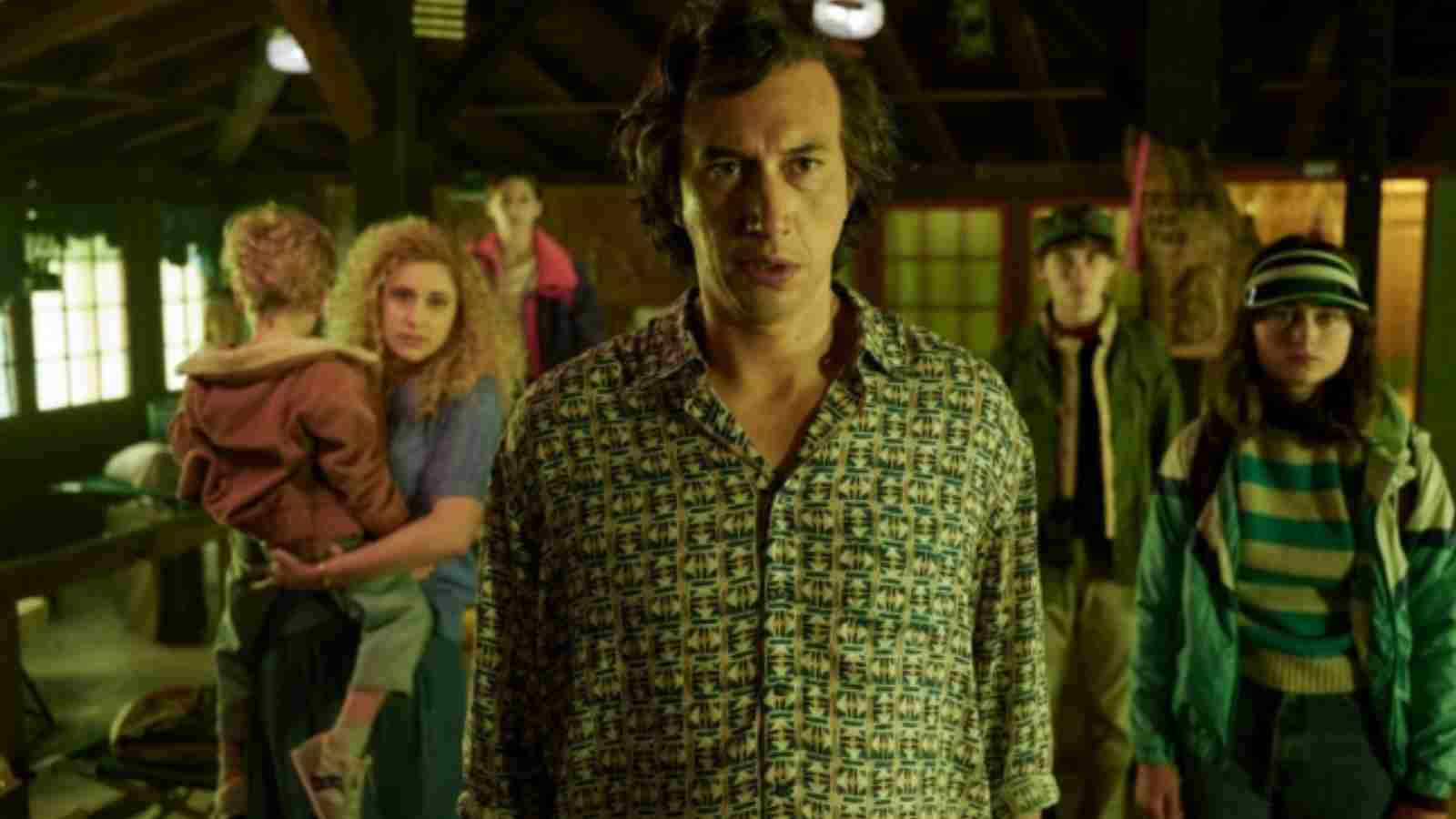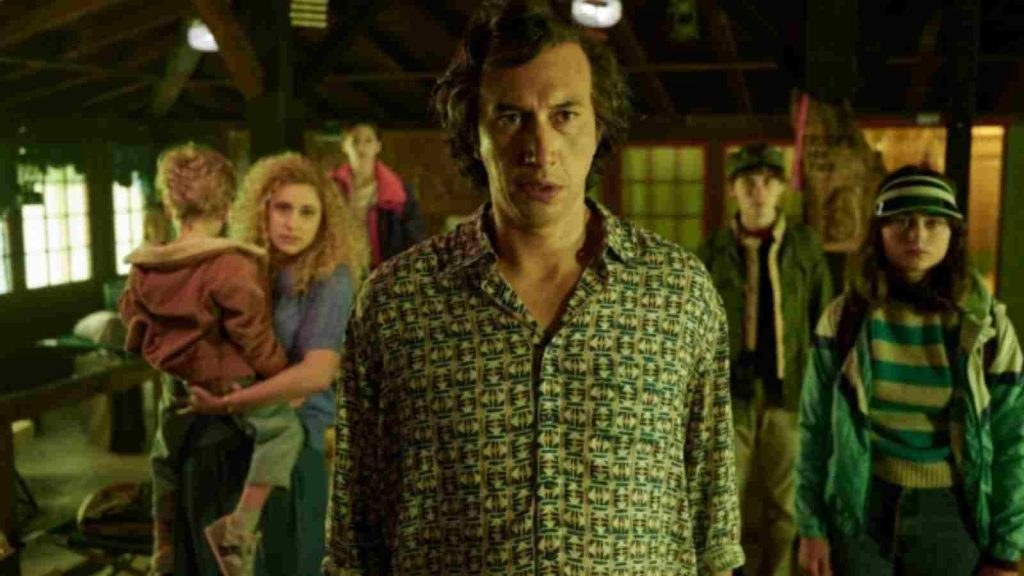 The 1985 novel by Don DeLillo is set in the suburban town of Blacksmith where the family of Jack Gladney lives. Jack is a professor and specializes in Hitler studies at an American college. Jack has been married five times and has a pack of family. Like any other usual family, the Gladneys have their own oddness. Jack's current wife, Babette, is a drug addict and cheats on her husband. Heinrich, Jack's 14-year-old son plays correspondence chess with a mass murderer. This eccentric bunch of characters progresses with the story into 'The Airborne Toxic Event', the next part of the story.
A rail car of toxic chemicals spills over Jack's town alerting evacuation. We witness Jack who is scared of mortality struggle with the fear of death and confront the news of his wife cheating on him. The book has been awarded US National Book Award For Fiction. Time also included the novel in its list of Best English Language Novels From 1923 to 2005. The film adaptation of this novel is Noah Baumbach's 11th feature film.
Read more: Why Jenna Ortega Donned A Black Veil At Netflix's 'Wednesday' Premiere
Reception And Release Date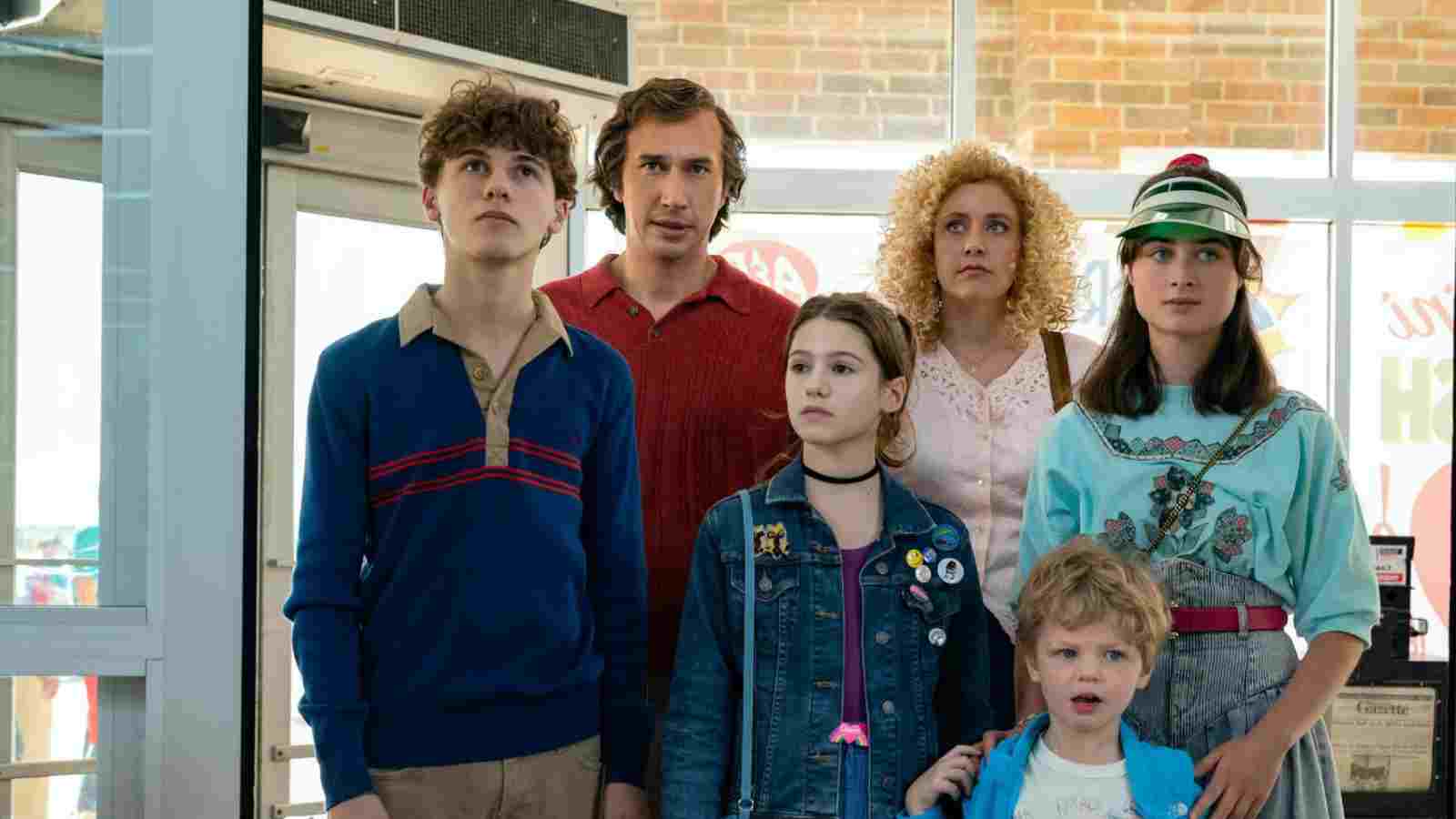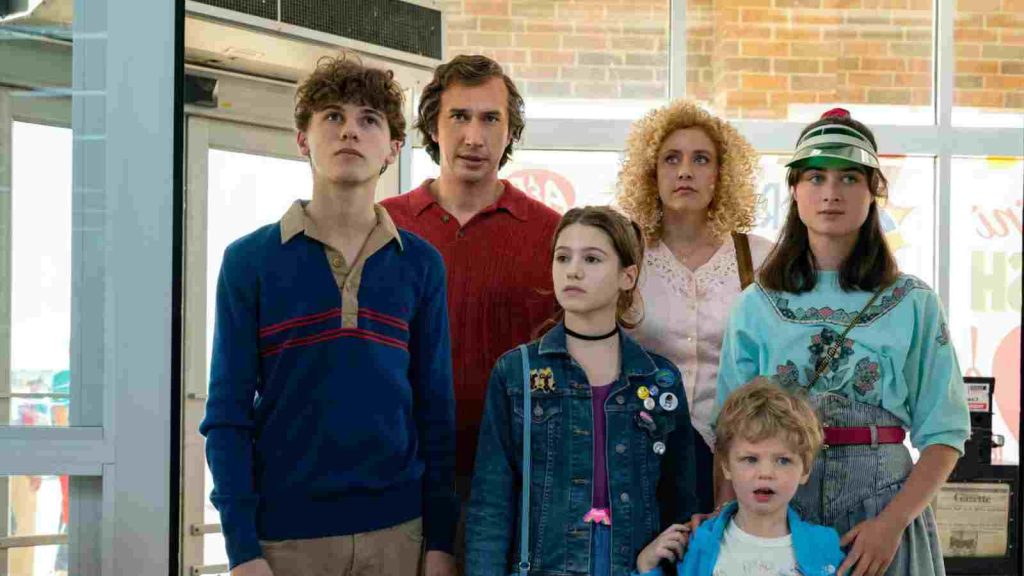 Viewers see Adam Driver playing Jack Gladney, Greta Gerwig as his wife, Babette and Raffey Cassidy, Sam Nivola, and May Nivola form Jack's brood. Fans on Twitter are curiously waiting to watch the dark comedy for its interesting plot where Driver is obsessed with his own death. Columbia Daily Spectator tweeted that the movie is "wickedly smart" and "delightfully hilarious". The film will release in selected theatres on 25 November and can be streamed on Netflix from 30 December.
Though small, the film has gathered fairly good reviews. Rotten Tomatoes gave the film 78 percent saying, "White Noise may occasionally struggle with its allegedly unfilmable source material, but Noah Baumbach succeeds in finding the humorous heart of its surprisingly timely story." Meanwhile, The Guardian gave the five all five stars commenting, "Baumbach has landed a sizeable white whale in his tremendously elegant and assured adaptation." The Hollywood Reporter claimed the production was an all-round success but is "wearying static."
Read more: Top 10 Romantic Series On Netflix