After the sudden surge of the covid-19 pandemic and many celebs and singers falling into it here comes another announcement. Adele informed her fans and took to Instagram about rescheduling her live tour. The 30 singer broke into tears while informing fans that Caesar's Palace is not ready because of many reasons. Adele said that her Las Vegas residency, set to begin at the Caesar's Palace on Friday is not ready because the pandemic affected the preparations. In the Instagram post shared by her, she stated, "Listen, I'm so sorry but my show is not ready."
 

 

View this post on Instagram

 
Adele said in the video, "We have tried absolutely everything we can to put it together in time. And for it to be good enough for you but we have been absolutely destroyed by delivery delays and Covid. Half of my team, half of my crew are hit by Covid, they still are and it has been impossible to finish the show. I can not have you what I have right now and I'm gutted. I am sorry it is so last minute we have been awake for over 30 hours now trying to figure it out. We have run out of time and I am so upset and I am really embarrassed." 
https://www.instagram.com/p/CY-WHYbJcDc/?utm_source=ig_web_button_share_sheet
On Thursday, Caesars Palace announced in support of Adele's decision. It also mentioned that audiences with advanced hotel reservations will get full refunds. Also, the attendees already at the palace will get refunds for their Friday and Saturday night stay. 
Adele Is Forced To Reschedule The Tour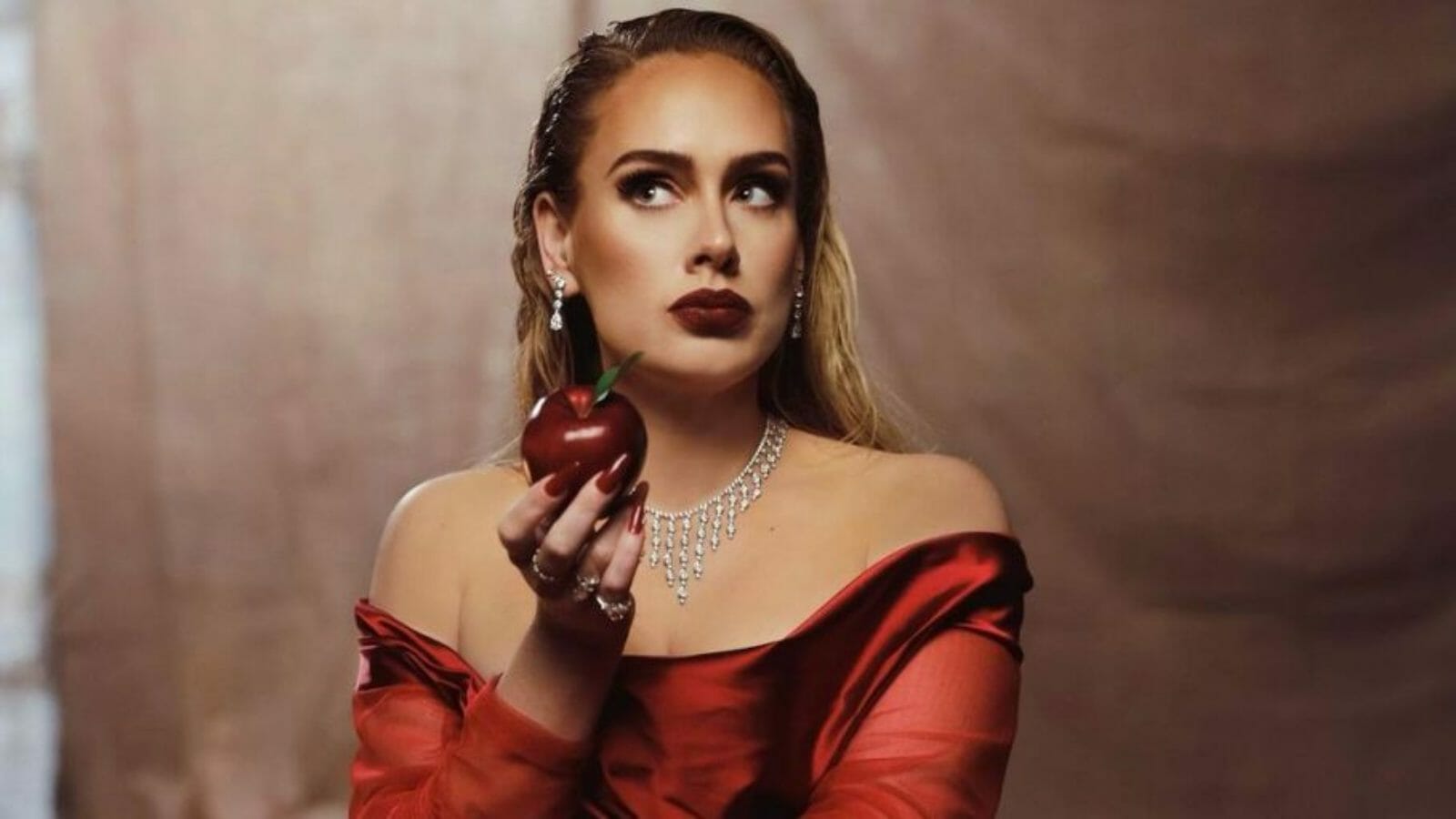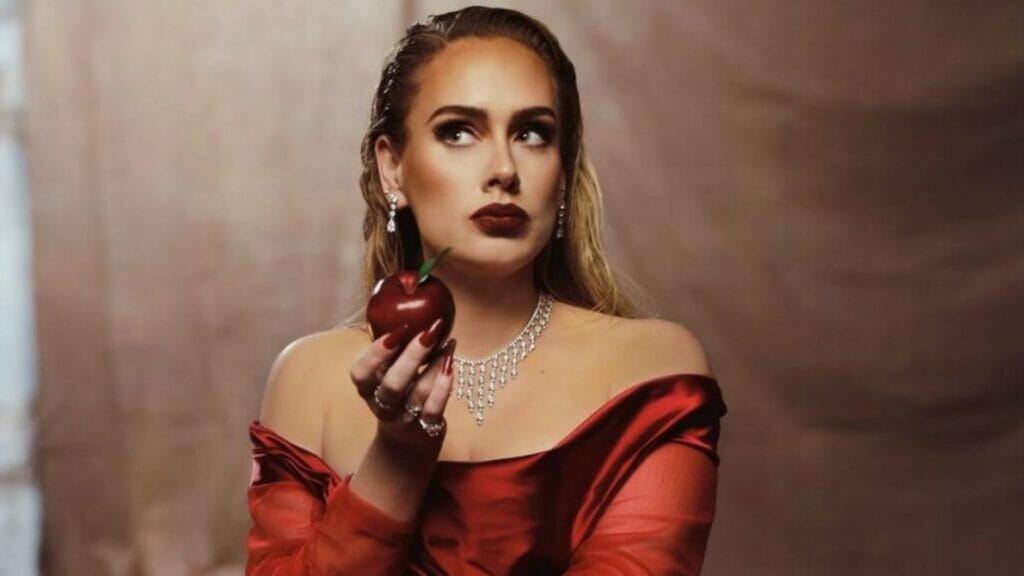 Singer Adele is forced to reschedule the live tour Weekends with Adele due to several reasons as it was listed to run from January 21 to April 16. 
The singing star stated apologies and said, "I'm so sorry to everyone that's travelled again, I'm sorry. Adele assured her fans that the show will air but in the meantime, she feels really sorry. The singer said, "We are on it, we are gonna reschedule all of the dates, we are on it right now, and I'm gonna finish my show, and I'm gonna get it to where it is supposed to be. 
Adele also said, "I'm so upset, and I'm really embarrassed and so sorry to everyone that's travelled again."
Adele scheduled her performance twice in London's Hyde Park in July according to sources but did not touch this event in the video. Last week, the singer aired her music video of the most loved track- Oh My God. According to sources, the singer is said to pocket £30 million from the residency and even got warnings due to the surroundings. 
Fans React To Singer's Emotional Video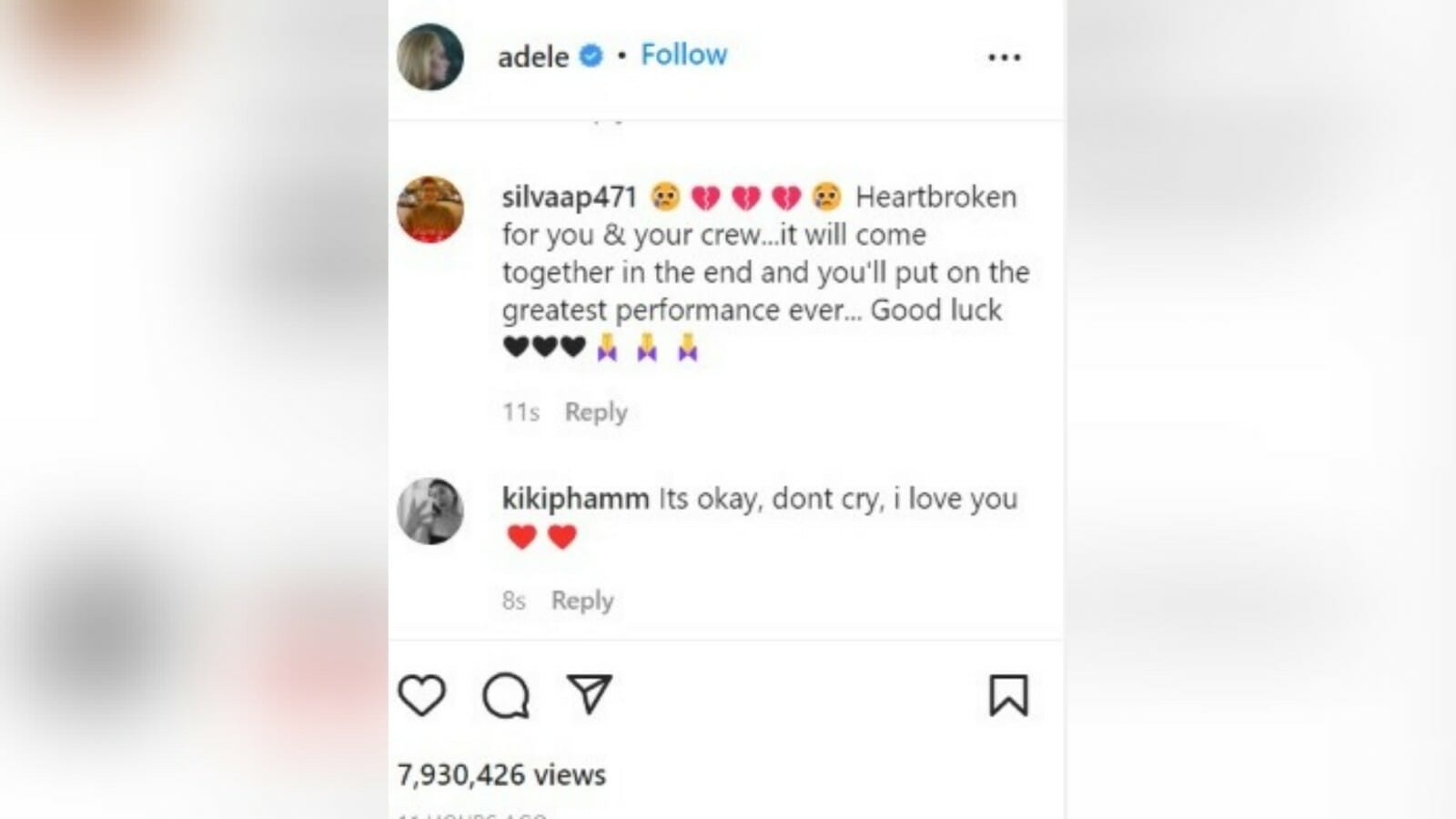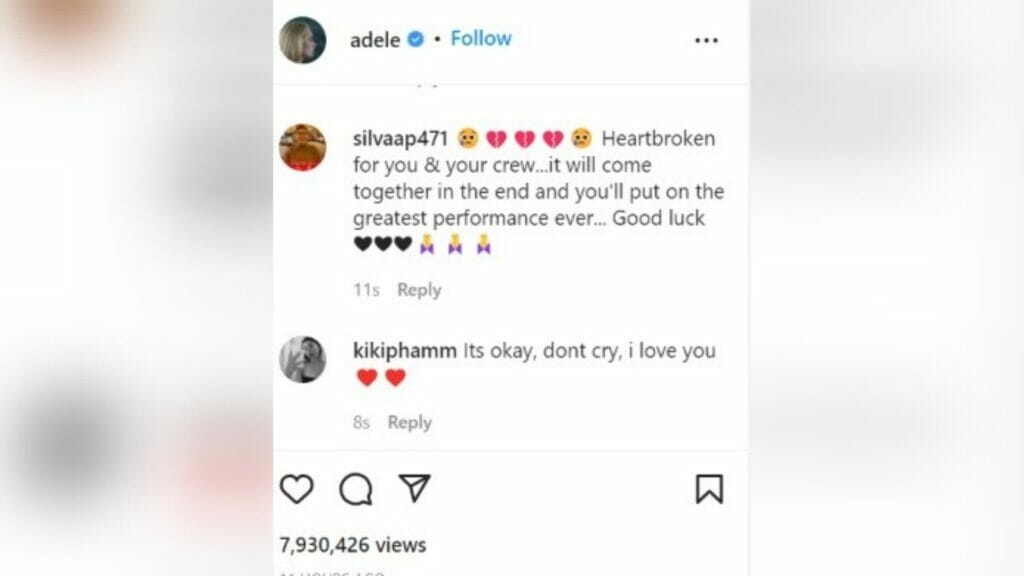 Adele shared an emotional video on her Instagram. She captioned it: "All dates will be rescheduled, more info coming soon."
The singer updated the fans about the live tour from her hotel room.Her supportive fans showed concern and supportive messages. 
One user stated, "Adele Blue, don't cry! We will be there when it is ready, You Know what is best for you and us, your fans."
Another user wrote, "I admire your vulnerability and honestly, be well, stay healthy and take the time you need."