Looks like Netflix has caught a knack for docu-drama crime-based series. After Tinder Swindler and Inventing Anna, Netflix has brought the story of Sarma Melngailis through Bad Vegan: Fame. Fraud. Fugitives. The series is based on the story of Melngailis and her eventual fall from grace due to her husband Anthony Strangis. However, the series features another key name from the culinary field, Matthew Kenney.
Matthew Kenney And His Partnership With Sarma Melngailis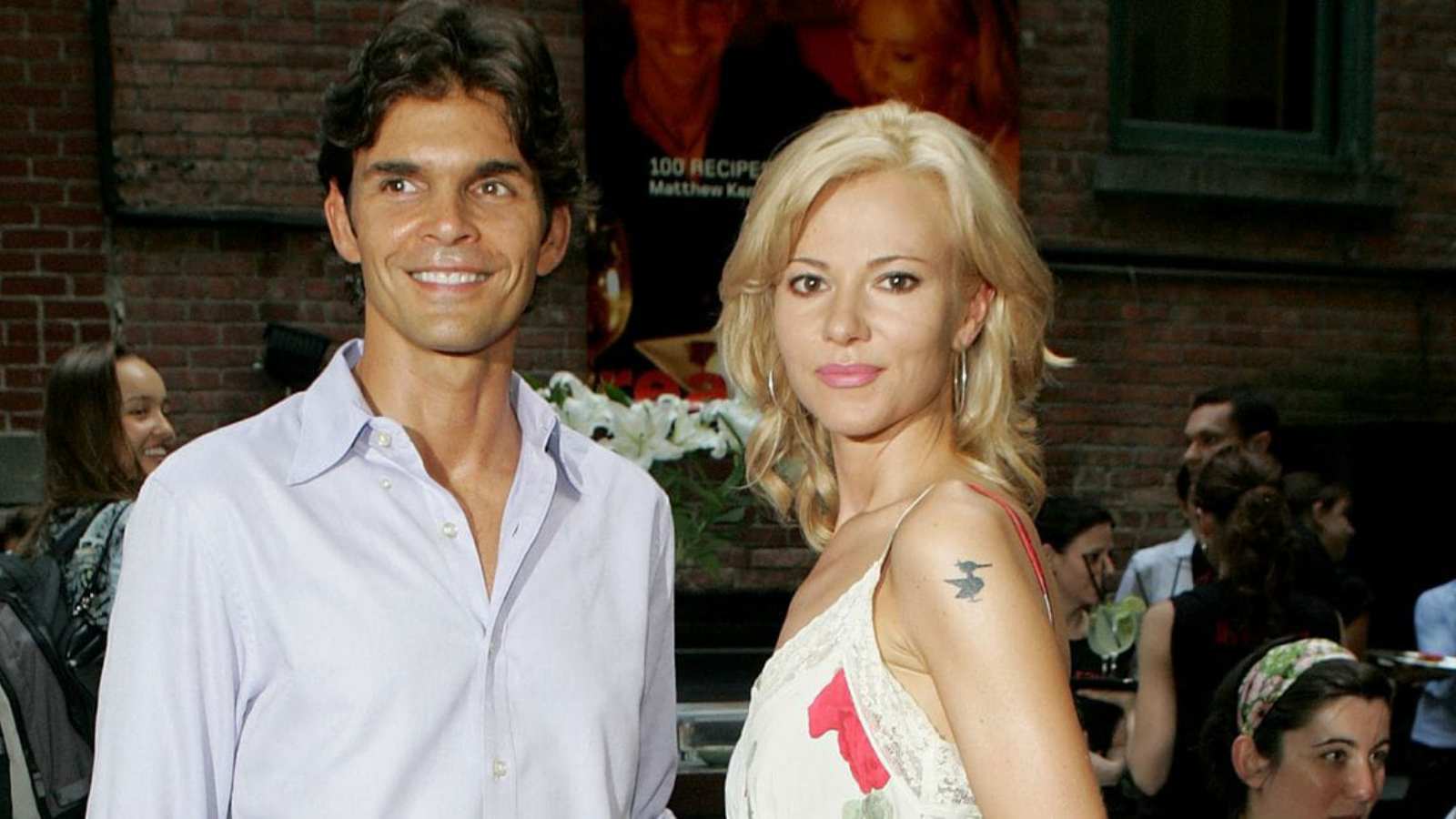 Matthew Kenney is a known name in the culinary industry, hailed as a top-chef and entrepreneur. Kenney came from a family that believed in hunting and fishing residing in Maine. Matthew, who graduated from the French Culinary Institute opened his first restaurant Matthew's in 1993 in New York. Within a year, he earned the title of Best New Chef by Food and Wine magazine.
Eventually, in 2004, Kenney collaborated with Sarma Melngailis to open Pure Food and Wine. Kenney and Sarma met when she was researching for one of his cookbooks. They started dating and consequently decided to open a plant-based restaurant. The restaurant was vegan-based where Kenney also served as an original chef. The couple helmed the vegan restaurant with the help of investor Jeffrey Chodorow.
When a mug shot is the first thing that shows up when you Google his name 🚩 🚩 🚩 🚩 🚩 🚩 🚩

The truly wild new true crime docuseries Bad Vegan is now on Netflix. pic.twitter.com/syeEbm9A1D

— Netflix (@netflix) March 16, 2022
The restaurant was a massive hit and became a celebrity hotspot. Moreover, the restaurant went to feature twice in New York Magazine's Top 100 Restaurants piece. Moving ahead, it made it into Forbes' list of All-Star New York Eateries five years in a row. However, in 2005, Kenney left Pure Food and Wine following his breakup with Sarma. The break-up created a scenario where one of them was to leave. Eventually, Chodorow, the owner, sided with Sarma making Kenney leave the restaurant altogether.
Where Do Matthew Kenney Stands Now?
#Vegan chef @MatthewKenney_'s latest restaurant is coming to @Selfridges, bringing posh plant-based cuisine to the luxury department store. What would you order first?https://t.co/87Qenzbukb

— LIVEKINDLY (@livekindlyco) November 18, 2021
After leaving the restaurant, Chodrow sued Matthew alleging that Kenney broke his contract. Chodorow claimed that Kenney poached the restaurant's employees and made them work on his projects instead. Kenney, however, denied all the allegations claiming that the decision to leave the restaurant wasn't his.
Kenney now sits as the CEO of a multi-pronged lifestyle company, Matthew Kenney Cuisine. Additionally, he spread his business to international levels by placing restaurants in places like Dubai, Costa Rica, Buenos Aires, and more. In 2019, Kenney introduced Ntidote Life, a food product line co-founded by Dr. Amir Marashi. Today Kenney stands as a pioneer of the plant-based culinary arena with numerous restaurants to his name.
Also Read: Ana Sorokin, The Fake Heiress That Inspired Netflix's 'Inventing Anna' Will Be Deported To Germany