Better Call Saul's sixth season is around the corner and fans have sensed suss about Rhea Seehorn's Kim Wexler. There are all kinds of theories that surround the fate of Kim Wexler, but fans have threatened to create a riot if Kim dies. Kim has responded to this overwhelming love of the fans.
"I Feel The Concern"- Rhea Seehorn's Reaction To Fans' Threat
As it is the last season of the Spin-off to Breaking Bad, the character arcs have become wilder. The series premiered first in 2015, a backstory of Saul Goodman, played by Bob Odenkirk. The character of Kim Wexler does not appear in Breaking Bad. However, she has had a crazy arc in her character since Season 5. Kim and Jimmy alias Saul had a pact, to be honest with each other at every point. She even gets to know about his nefarious activities. Wexler defends Saul when Lalo Salamanca barges into their apartment.
Kim's character's absence in Breaking Bad has led to a conjecture that Lalo or any other member may have killed her. Kim Wexler has become an integral part of the Better Call Saul fandom. There is an entire Reddit thread dedicated to Theories of Kim Wexler. They have gone to the extent of threatening to create a riot if the character does in the upcoming season. In an interview with Entertainment Weekly, she said, "I have been told of the riot. I can't even articulate how grateful I feel about fans' perception of my character and my performance of this character. I feel the concern as I am stopped on the street with the concern."
"Audience Became My Closest Confidant"- Rhea Seehorn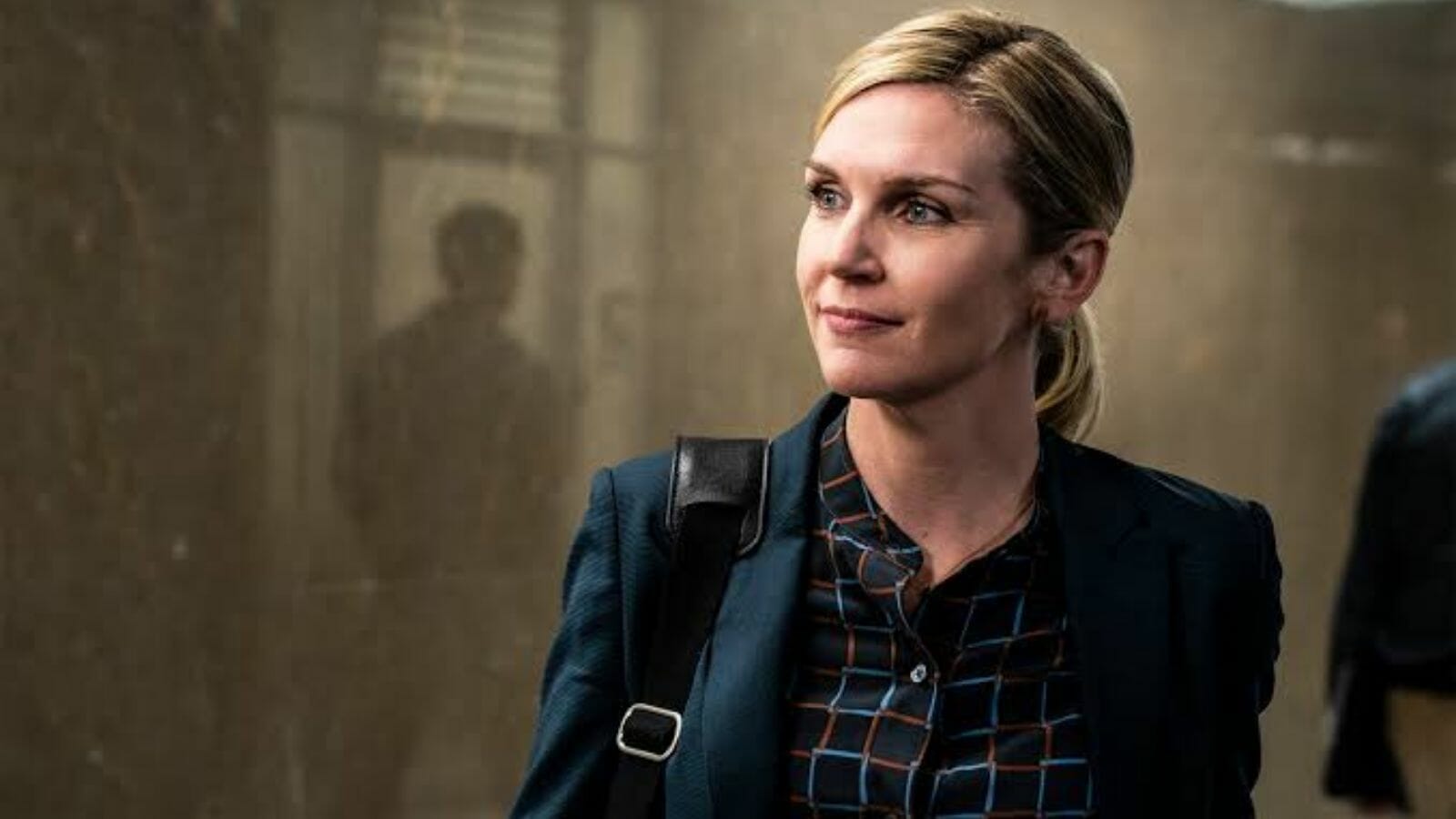 She continued, "How fun is it that this person who's inscrutable and has her own code of ethics could have been thought of as this foreign object that you have no accessibility to, and instead, people really feel like she is their friend or their confidant? Part of it is this extremely observant nature and economy of language and constantly having secrets."
"But the audience became my closest confidant often in scenes and knew what I was thinking when she chose not to show other people in the room. And it created this little bond that makes me really, really happy. [So] I would tell them that I, too, was concerned for Kim. And now that I know the ending, I'm going to let you go on the ride yourself."
Better Call Saul Season 6: Part I will start streaming from April 18 on Netflix.
Also Read: "I'm Sorry I Wasn't There For You"- Jerry O'Connell Apologizes To Stand By Me Co-Star Wil Wheaton