Zendaya's father has put out his thoughts about Hollywood shunning black fathers. Kazembe Ajamu, father to the recently reckoned force of the industry Zendaya feels that despite his daughter's success, Hollywood chooses to shun him. To provide relevancy to his claims, Ajamu even listed a handful of examples from within the industry.
In 2020, Zendaya became the youngest ever female recipient of the Primetime Emmy Award for her performance in Euphoria. And recently, the actress stunned the audience with her performance in the second season of the show. Moreover, she's ruling the headlines for being the real-life MJ of Spiderman Tom Holland.
Kazembe Ajamu, Father of Zendaya, Shares His Opinion About Hollywood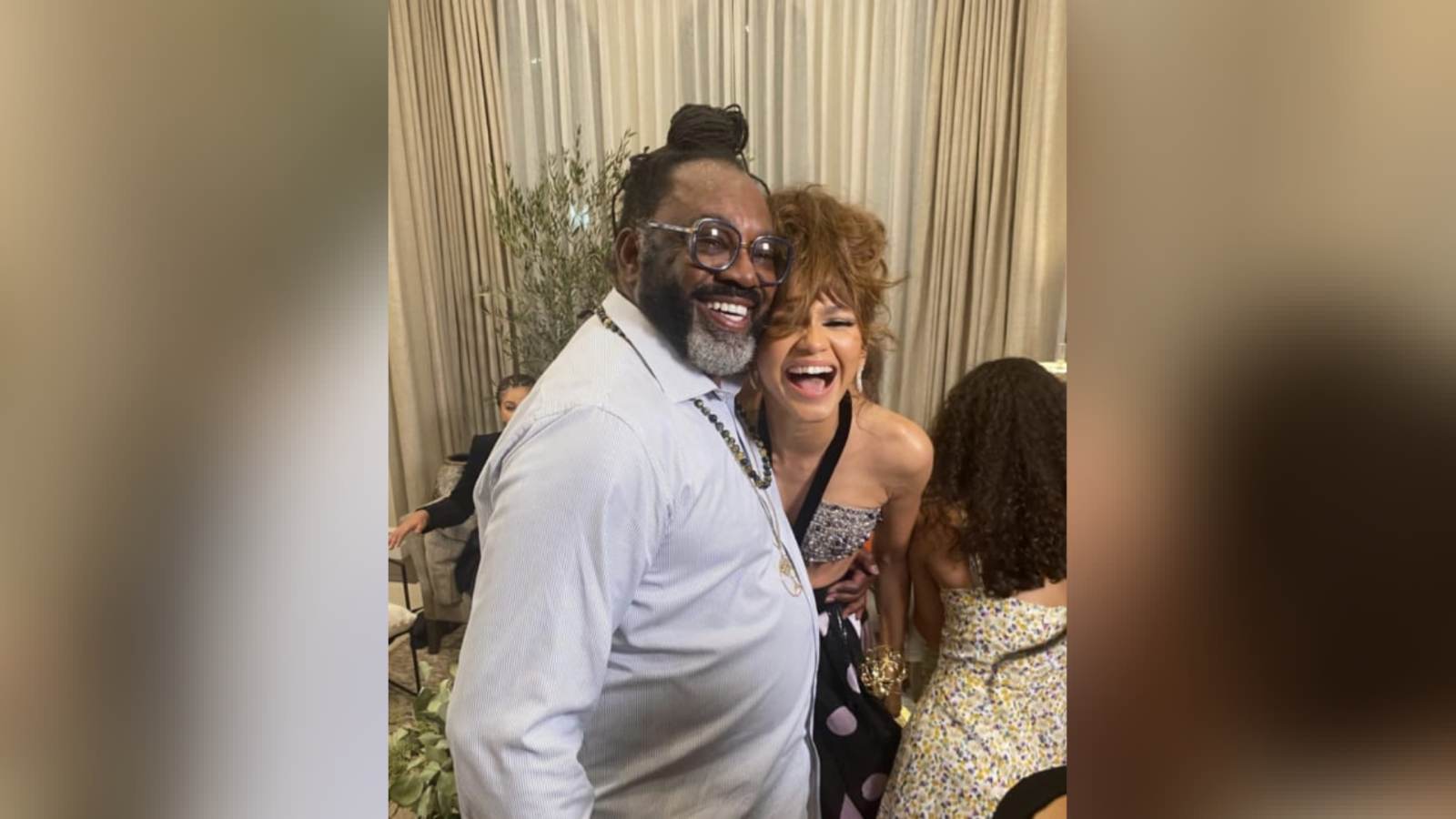 However, recently, a statement by Zendaya happened to throw a subtle shade on the industry. "I have standards I don't plan on lowering for anybody… Including myself," she said. Zendaya's dad Kazembe, in turn, shared that specific excerpt from the article on his social media. Adding his views, he said, "Ladies, you not her yo pops @kazembeajamu. They gon have to understand you were and behind this amazing soul. They like the idea but don't wanna put in that pain aka work."
View this post on Instagram
In the caption, he added, "Black fathers are too often shunned for having successful daughters in Hollywood." Moreover, listed the names of Matthew Knowles and Richard Williams. Knowles is the father of Grammy award winners Beyonce and Solange. Additionally, he named Richard who recently got a biopic, King Richard based on his life with daughters Serena and Venus Williams.
Fans React To The Opinions of Ajamu
Fans were quick to react to his opinion of Hollywood's treatment of black parents. While some agreed, others notes that Knowles was shunned for a whole different reason. Knowles was found cheating on his wife Tina Knowles, with whom he was married for 29 years. The couple finally got divorced in 2011. Furthermore, Knowles had two children out of his marriage when he cheated on Tina.
"You're a part of something legendary," one person wrote. "If it wasn't for you we wouldn't have your daughter, she wouldn't be my biggest inspiration… So thank you so much for that."
Another one reacted, "Who is shunning you. All I see is praise. Fathers, please stay off social media cause yall are doing too much! Matthew was shunned for cheating on his successful daughter's mother…u wanna be compared to him?"
"You have a lot to be proud of…raising a smart, kind, thoughtful, generous, talented, and confident daughter in this day and age! Love you and your family!" commented another user on his Instagram post.
Also Read: This Is Why Britney Spears Has Deleted Her Instagram Account