The viewers' beloved Thor, Chris Hemsworth seems ready to pass on the Thunder God's legacy. The star recently dressed up his sons as the titular superhero on their birthday. Hemsworth organized a Thor-themed cosplay to ring in the eighth birthday of the twins Sasha and Tristan on March 20. Moreover, the original Thor shared a picture of his boys holding rubber mullets referring to Thor's hammer Mjolnir.
Very Cute And Adorable Twin Thors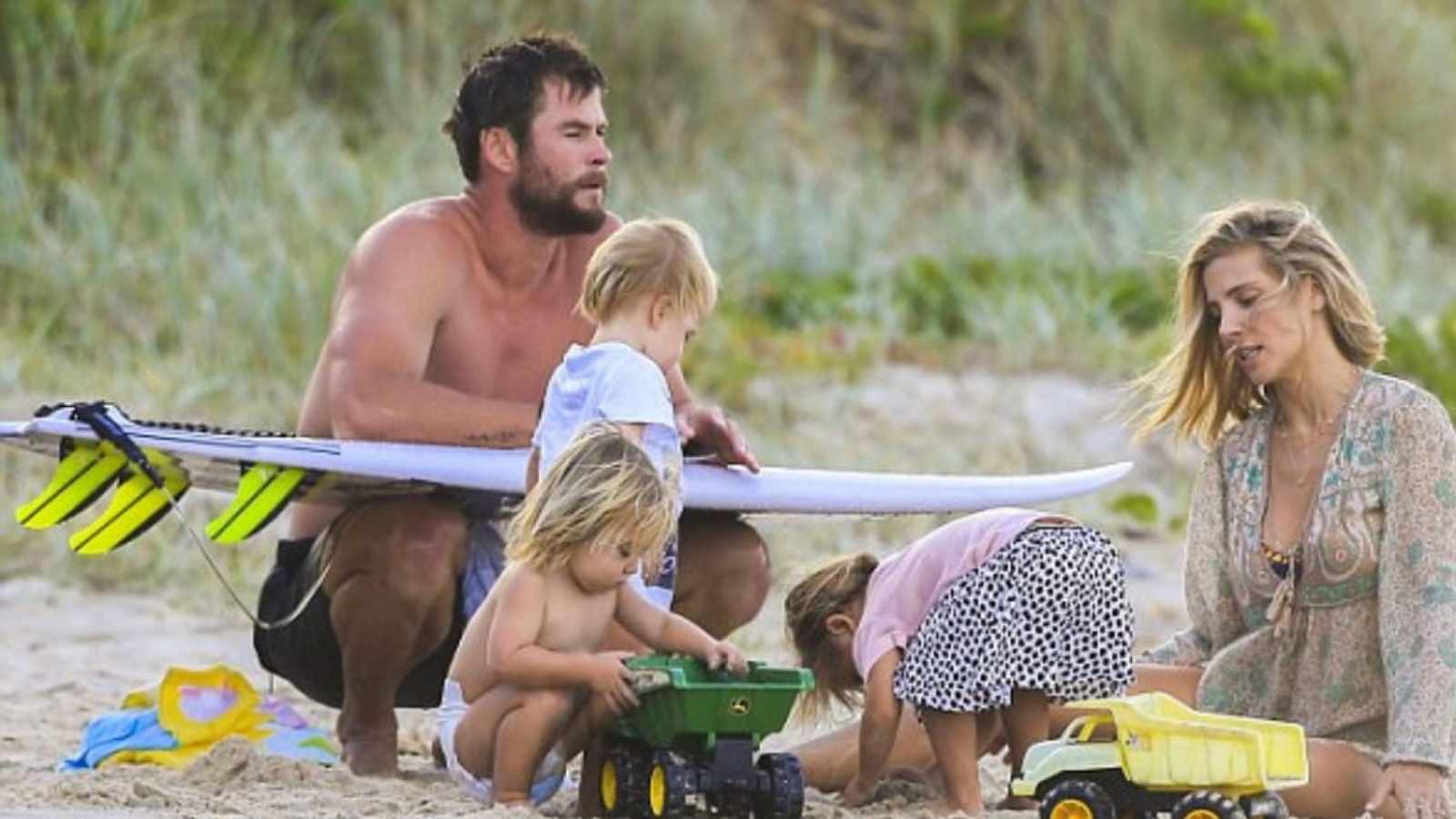 Chris Hemsworth took to Instagram to share an adorable snap of the twins on their birthday. The boys are dressed as Marvel's Superhero Thor, that's played by Hemsworth on the screen. Hemsworth wrote in the caption, "Happy 8th birthday to my boys!" Moreover, he jokingly added, "If you're asking if they're allowed to wear any other superhero outfits besides Thor the answer is no."
View this post on Instagram

His latest comment seems like an after-effect of an earlier incident where his son ditched Thor over another superhero. Previously, Hemsworth shared about an incident when he took the twins on the set of his film last year. He revealed that his son actually preferred Superman over Thor. "Holding my little man's hand and asking him the age-old question, 'What do you want to be when you grow up?'" Hemsworth wrote. "'Dad I wanna be Superman.' Lucky I have two other kids."
View this post on Instagram

Furthermore, Elsa Pataky also shared photos from the boys' recent birthdays. Her post, however, features the whole family along with the birthday twins. In her post, she wrote, "I can't believe you are 8. So many adventures together and so many more to come. You make me a better person every day." Earlier, in 2019, Hemsworth took a break from acting to spend time with his family. "I just want to be at home now with my kids," he said at the time. "They are at a very important age. They are still young and they are aware when I leave more than before."
Hemsworth's Next Project
Currently, the actor is busy filming for Thor: Love and Thunder, the next installment of Thor's tale in MCU. The film's premiere is scheduled within a few months. However, the project is still dealing with extensive reshoots. About the film's progress, director Taika Waititi shared, "It's still not finished… It comes out in July, so probably the end of June. Probably like a day before the premiere. That's how we do it." Moreover, Natalie Portman will return as Hemsworth's love interest Jane Foster for the upcoming film.
Also Read: Ben Affleck and Jennifer Lopez Purchase $50 million Mega Mansion Together