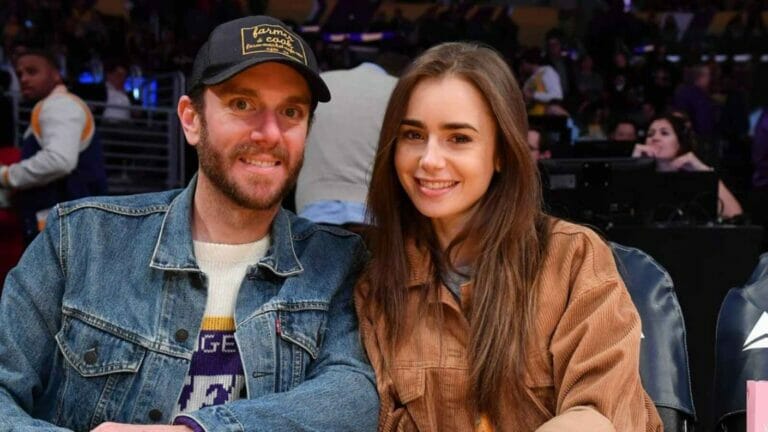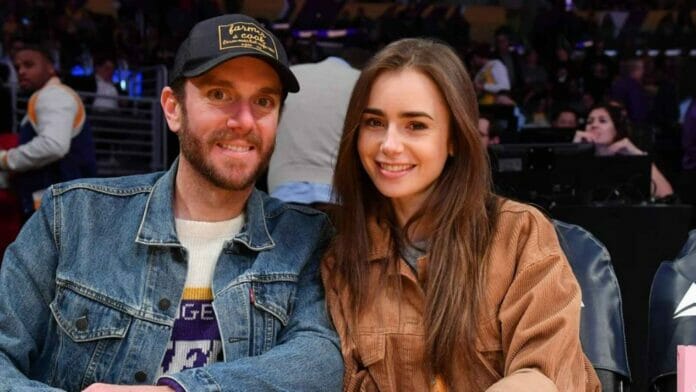 Well, springtime love is in the air! Actress Lily Collins, was seen holding her husband writer-director Charlie McDowell's arms as they stride together, again on the streets of New York post the premiere of their film 'Windfall' on Netflix. This film was their first collaboration. Charlie McDowell also shared some 'behind the scenes of the movie on the occasion of his wife's birthday on Instagram.
He wrote, "Happy Birthday to my wife, my best friend, my collaborator, my supporter, my adventurer, and the kindest person I've ever known. I count my lucky stars every single day that I get to spend with you. And how fitting that on your birthday the film we made together comes out. What a beautiful experience it was to be creative with you. I love you my one."
The film's getting moderately-good reviews. The famous film critic, Roger Ebert admired the talent line-up in the film. He was of the opinion that "it is the kind of acting experiment that usually works for me. Trap three talented actors (Lily Collins, Jesse Plemons, Jason Segel) on a single set and bounce them off each other. Sign me up."
How Did Their Beautiful Love Story Start?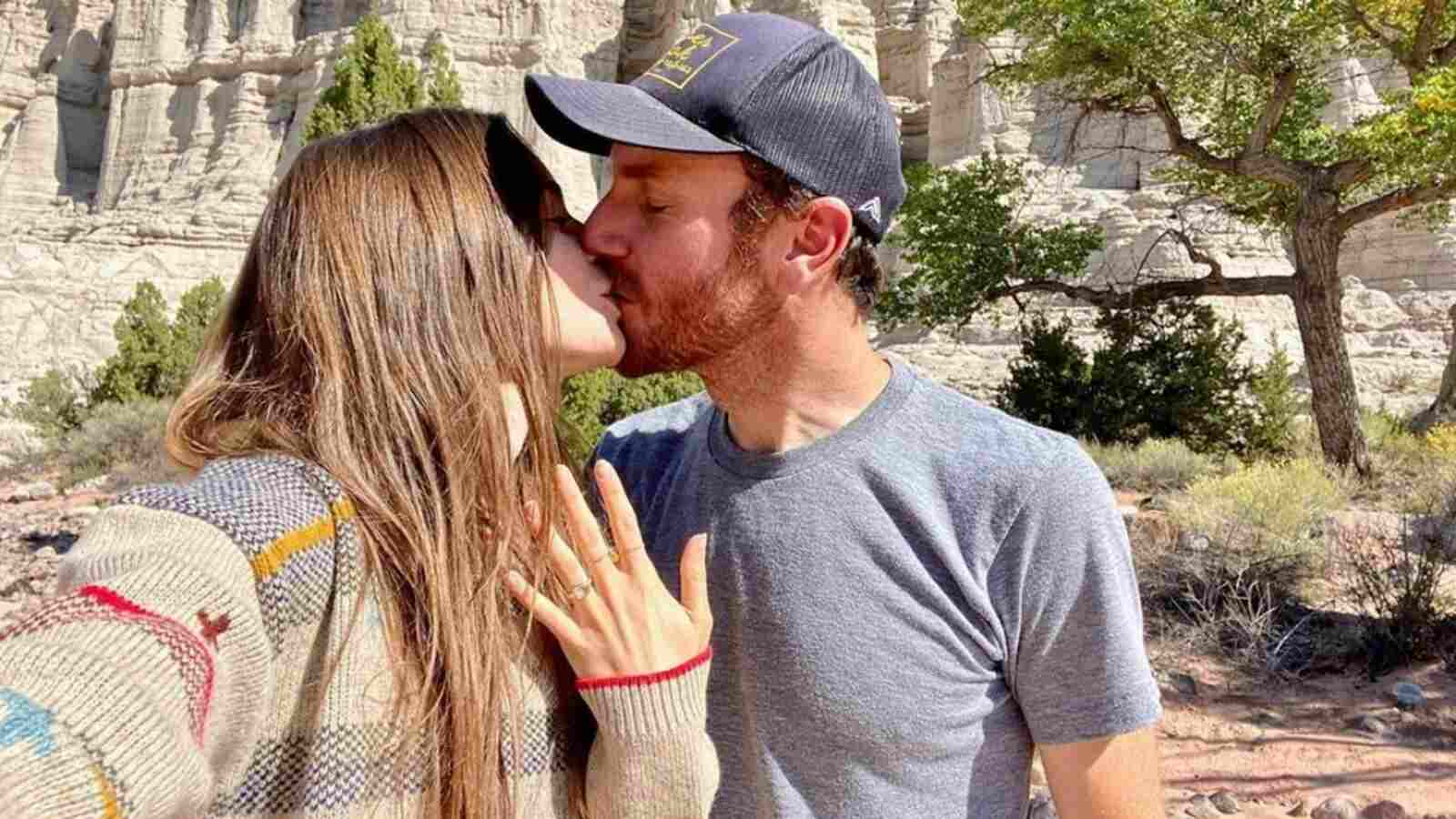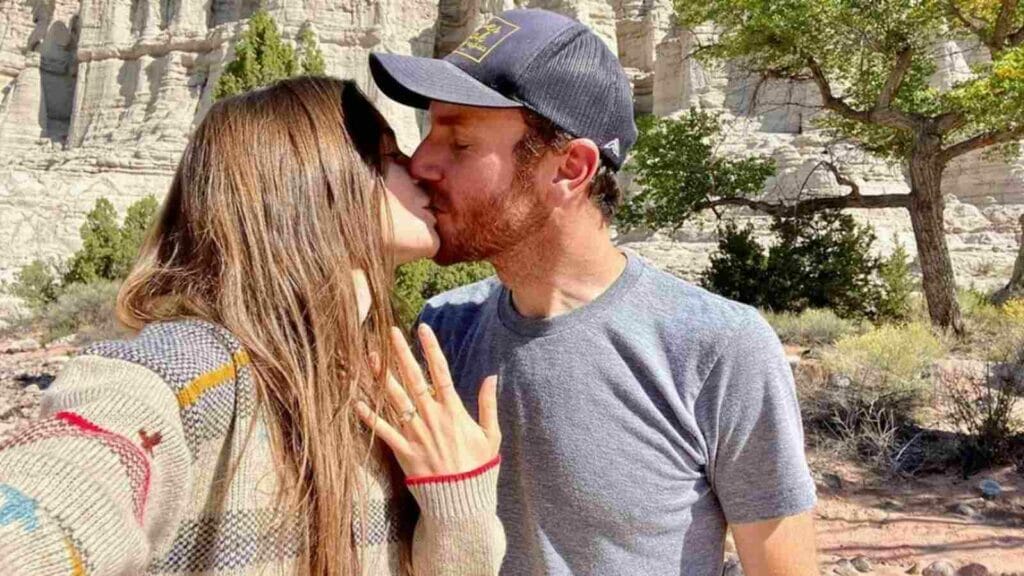 Unlike her character from another Netflix hit 'Emily in Paris, Lily Collins did not have to search the city for love, she found McDowell on the sets of their 2019 film, 'Gilded Rage'. On Kelly and Ryan, love-struck Lily Collins gave a heart-warming statement "It was one of those situations where I knew the second I met him that I wanted to be his wife one day. So, it was just a matter of when really."
Before meeting Lily, Charlie McDowell was dating the Game of Thrones actress, Emilia Clarke. However, after meeting her, there were rumors going around about them in July 2019. Lily Collins made their relationship official the very next month in a nectar sweet post on Instagram with her beau and captioned it, "Always got your back…" The picture was taken in the romantic city of Paris, where she was shooting.
Lily Collins and Charlie McDowell's Journey Together
They both made an announcement of their engagement on September 25th, 2020. And after a year on September 4th, 2021. And soon, the pictures of their fairy tale romance-inducing marriage came out and fans were very happy.
Collins shared a picture of them kissing at the altar with the caption, "I've never wanted to be someone's someone more than I do yours, and now I get to be your wife." On September 4th, 2021 we officially became each other's forever. I love you beyond @charliemcdowell…" Charlie wrote on his Instagram, "I married the most generous, thoughtful, and beautiful person I've ever known. I love you @lilyjcollins." As she has garnered a lot of traction among the Parisian audience, some French fans also wished her luck.
Both Lily and Charlie have parents who have been a part of the industry. Lily is the daughter of Phil Collins, the English producer, singer-songwriter, and the drummer for the band 'Genesis'. Charlie McDowell is the son of the English actor Malcolm McDowell. Charlie McDowell is known for his work as Director on films like The One I Love, directing episodes of OTT series like Silicon Valley, Dear White People, Tales From The Loop. Lily Collins is the famous Emily from Netflix's Emily in Paris, her character Fantine from Les Misérables, Okja. Their film 'Windfall' debuted on Netflix on March 18th, 2022
Also Read: Disney Plans To Launch The Trailer Of Avatar 2 With This Upcoming Marvel Movie