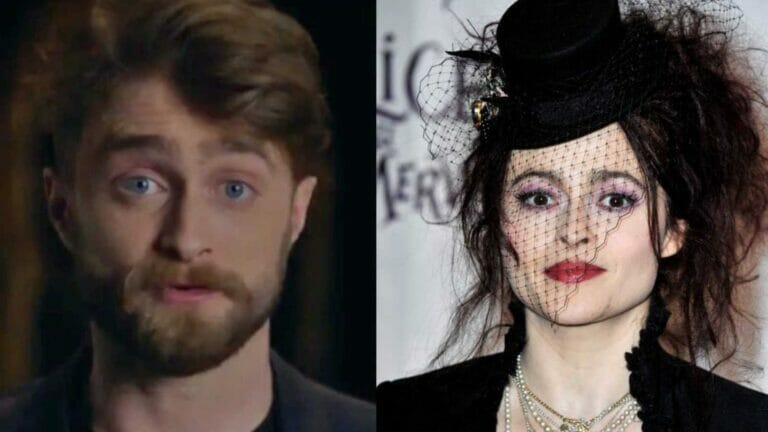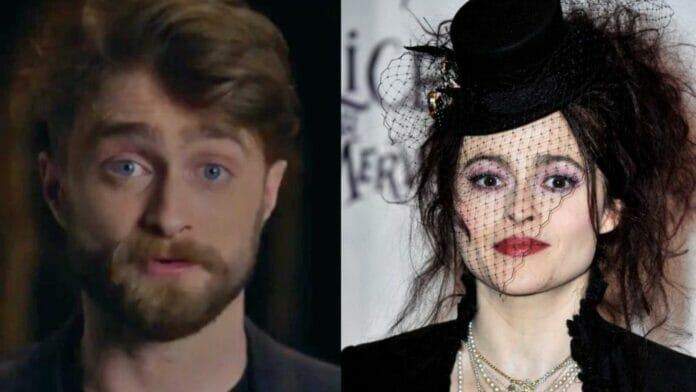 This is surely the season of reunions and reconnections. Recently, Daniel Radcliffe AKA Harry Potter revealed that he has been texting his co-star from the series Helena Bonham Carter since HBO Max's Harry Potter 20th Anniversary: Return To Hogwarts.
Daniel Radcliffe Plans To Hang Out With Her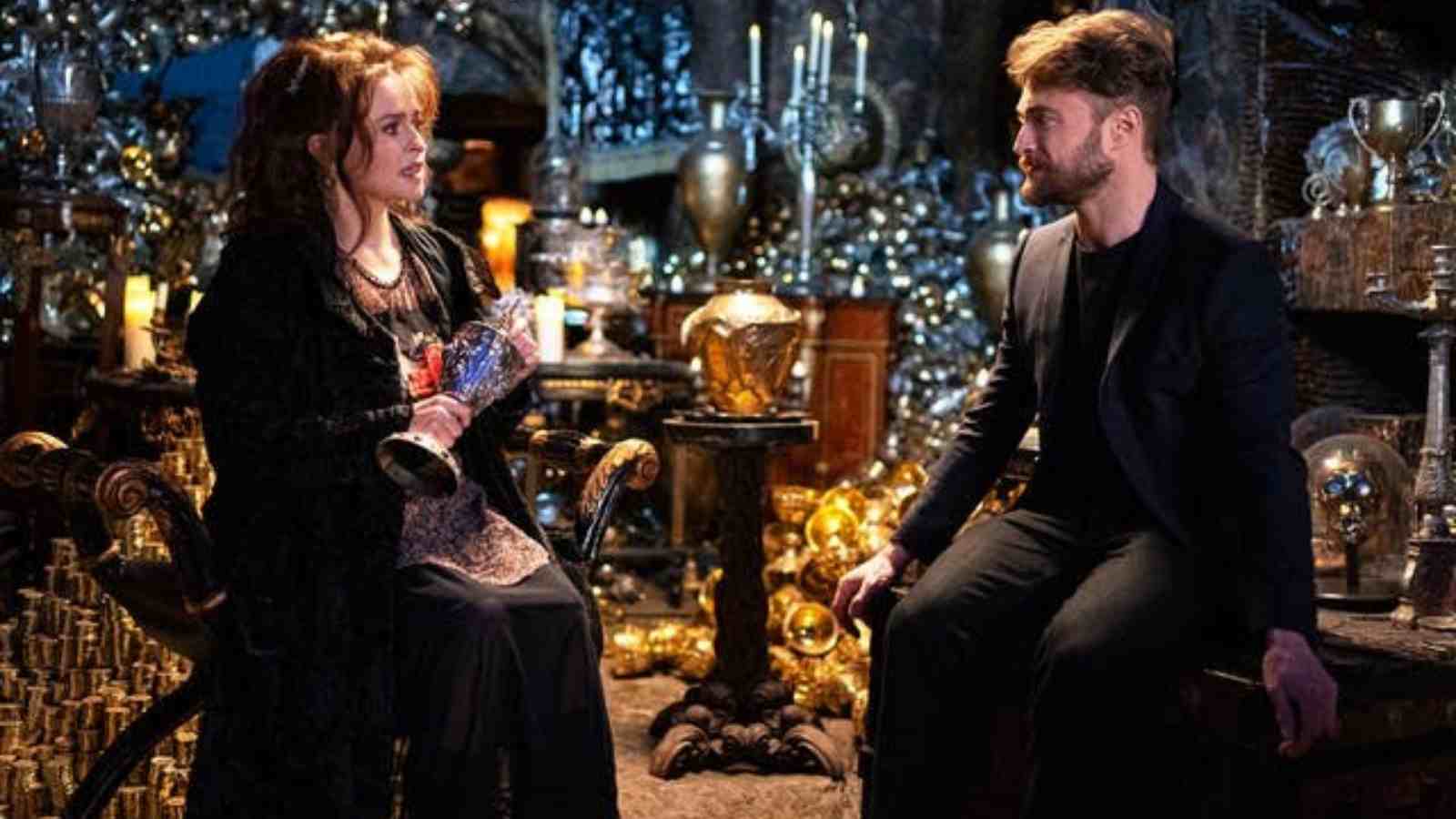 As he was promoting his upcoming film The Lost City starring Channing Tatum and Sandra Bullock, the star of the Harry Potter series told People Magazine: "Over the last few months, I've actually texted with Helena a bit since the reunion. I think when I'm back in London we're definitely going to try and hang out at some point." 
During the reunion that aired on January 1st, Daniel revealed that he had a crush on Helena during the film. Helena Carter also, during the reunion, gave Radcliffe the autograph that he had handed her during the filming and asked him to read it out. 
The note, as read by Radcliffe during the special, said. "Dear HBC, It was a pleasure being your costar and coaster — wow, what a clever pun I made, honestly I'm still kind of pleased with that — in the sense that I always ended up holding your coffee."
"I do love you and I just wish I had been born 10 years earlier, I might have been in with a chance," the note continued. "Lots of love and thanks for being cool."  To this Carter replied, "Isn't it nice? I shall always treasure that. That is in my toilet, Dan."
Daniel was 17 when he started shooting with Helena Carter, who played Bellatrix Lestrange in the 'Harry Potter and the Order of the Phoenix. She was 40 during the filming.
Daniel Also Recollected The Highlights Of The Reunion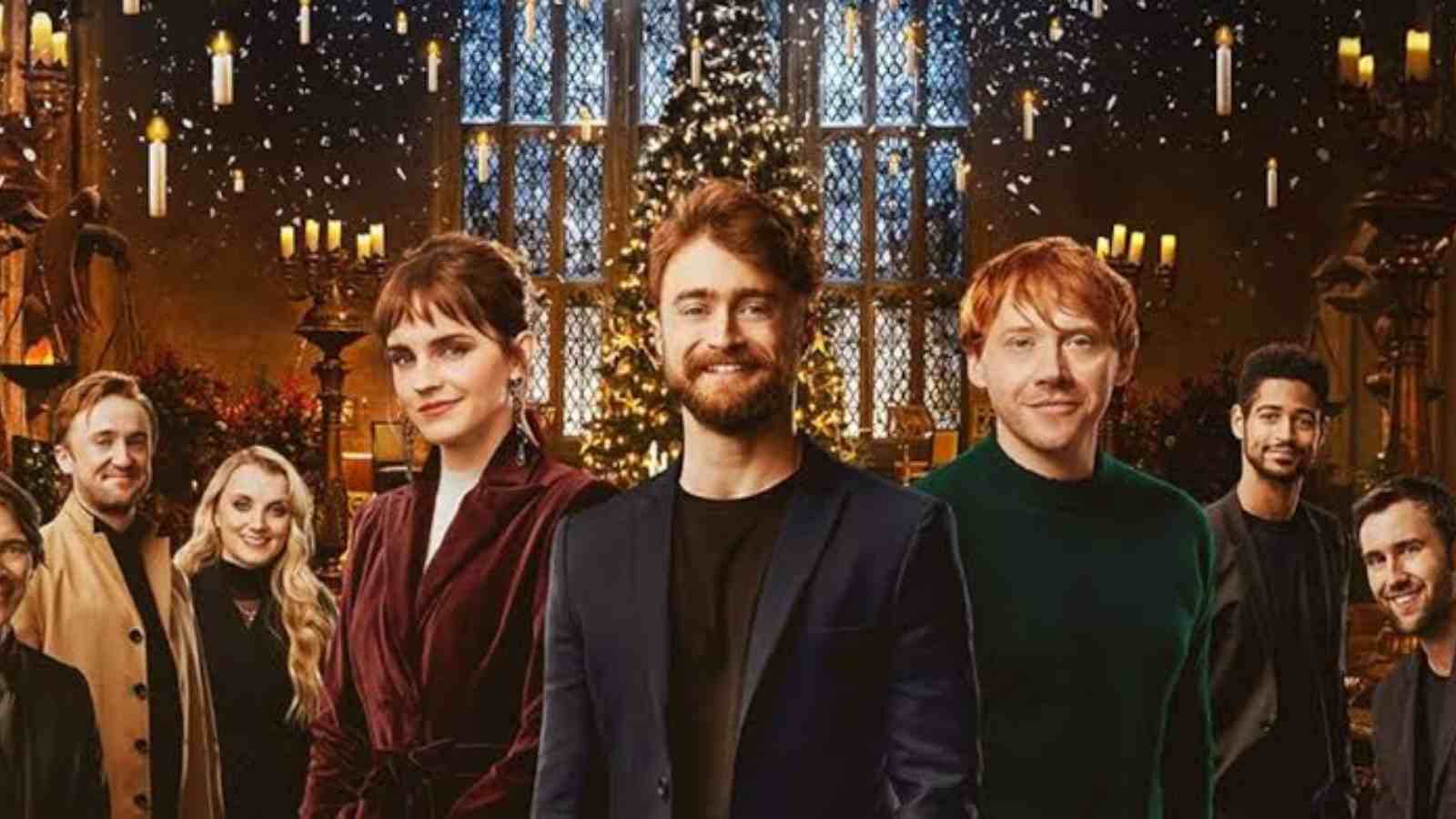 In the same interview with People Magazine, he told the unexpected element of filming that was to have "adult conversations with people I'd only known as a child." as the three protagonists and others were children while the series was shot.
He was all praise for Helena for her "no-nonsense attitude" and how she does not forgive people who are terrible human beings, but great artists. He said, "We were talking about people that are known to be brilliant or whatever, but [are difficult] and we're like, 'Eh,'" 
While being swooned by her persona, he added, "When you find a person that normal in the industry for as long as she's been in it, who's still not jaded by the weirdness of it, they're very rare and cool."
Daniel Does Not Mind People Calling Him Harry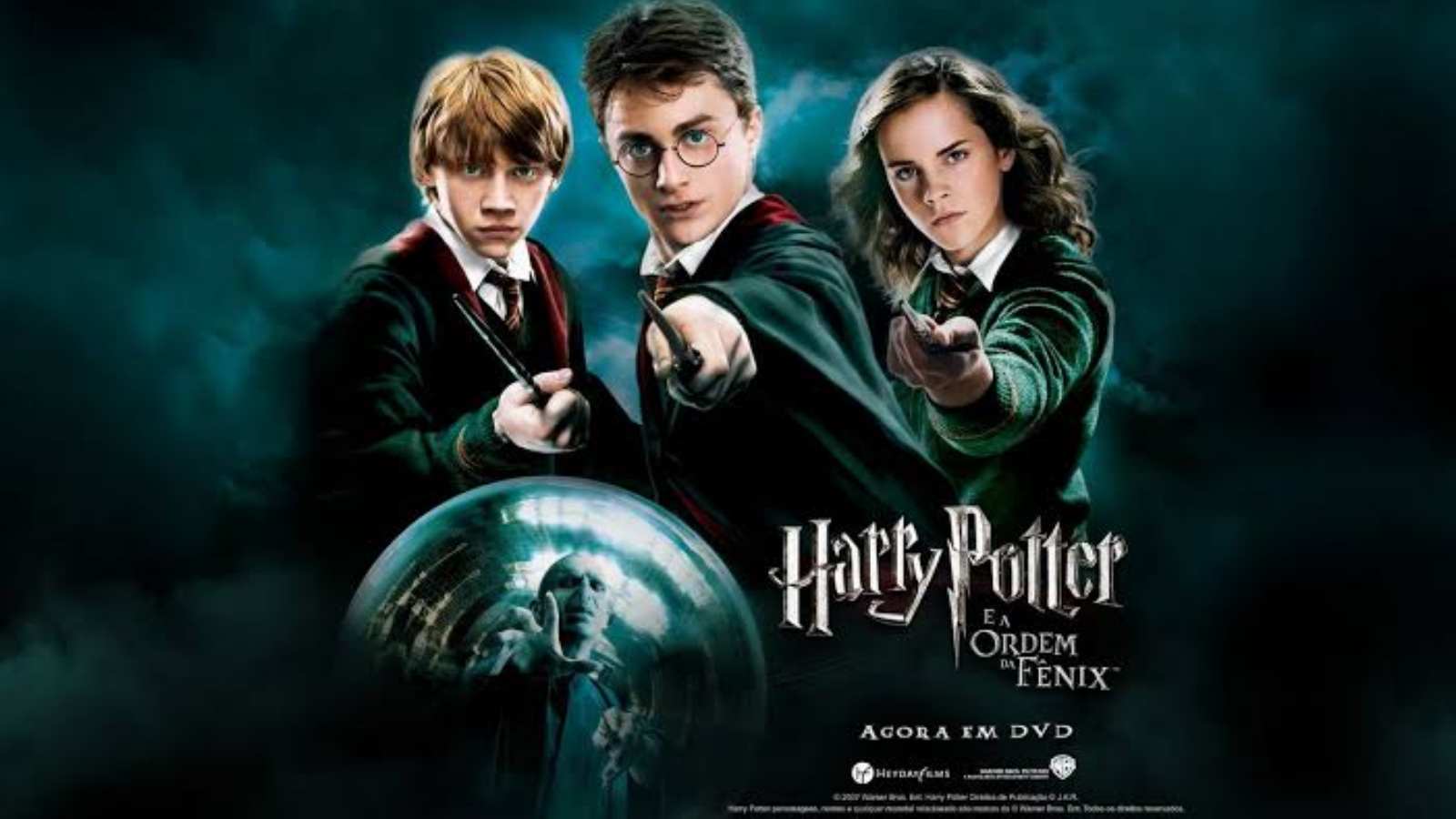 Daniel has such a rich filmography like Imperium, Houser, House of Cards, and varied characters to his name apart from Harry Potter, he does not mind if he is 'Harry' for a few of his fans. He said in the interview, "I always think if you've done something that can help somebody through a bad moment, that is really all art is for," he says.
 "That is the highest, noblest thing that a film can do, I think, is just provide escape or catharsis or something like that. And so, it genuinely doesn't get old when people come up and are like, 'These films mean a huge amount to me.' And it's a very, very lovely kind of gratifying thing. So yeah, maybe one day I'll be horrible and jaded, but it hasn't happened yet."
Daniel Radcliffe will star in The Lost City premiering on March 25th, 2022, where he plays the character of a crazy billionaire Abigail Fairfax.
Also Read: Rihanna Breaks Silence On Her Mysterious Diamond Ring