Will Smith and Chris Rock's violent interaction on stage has become the highlight of the 94th Edition Of Oscar Awards. The incident where the Oscar-nominated actor walk onstage and smacked Chris Rock wasn't something easy to ignore. And thus, the resuming her co-hosting stint, Amy Schumer jokingly addressed the issue. Moreover, her jokes and stage presence helped the tension in the atmosphere to drop some notches.
Amy Schumer Jokes About The Will Smith And Chris Rock's Onstage Tussle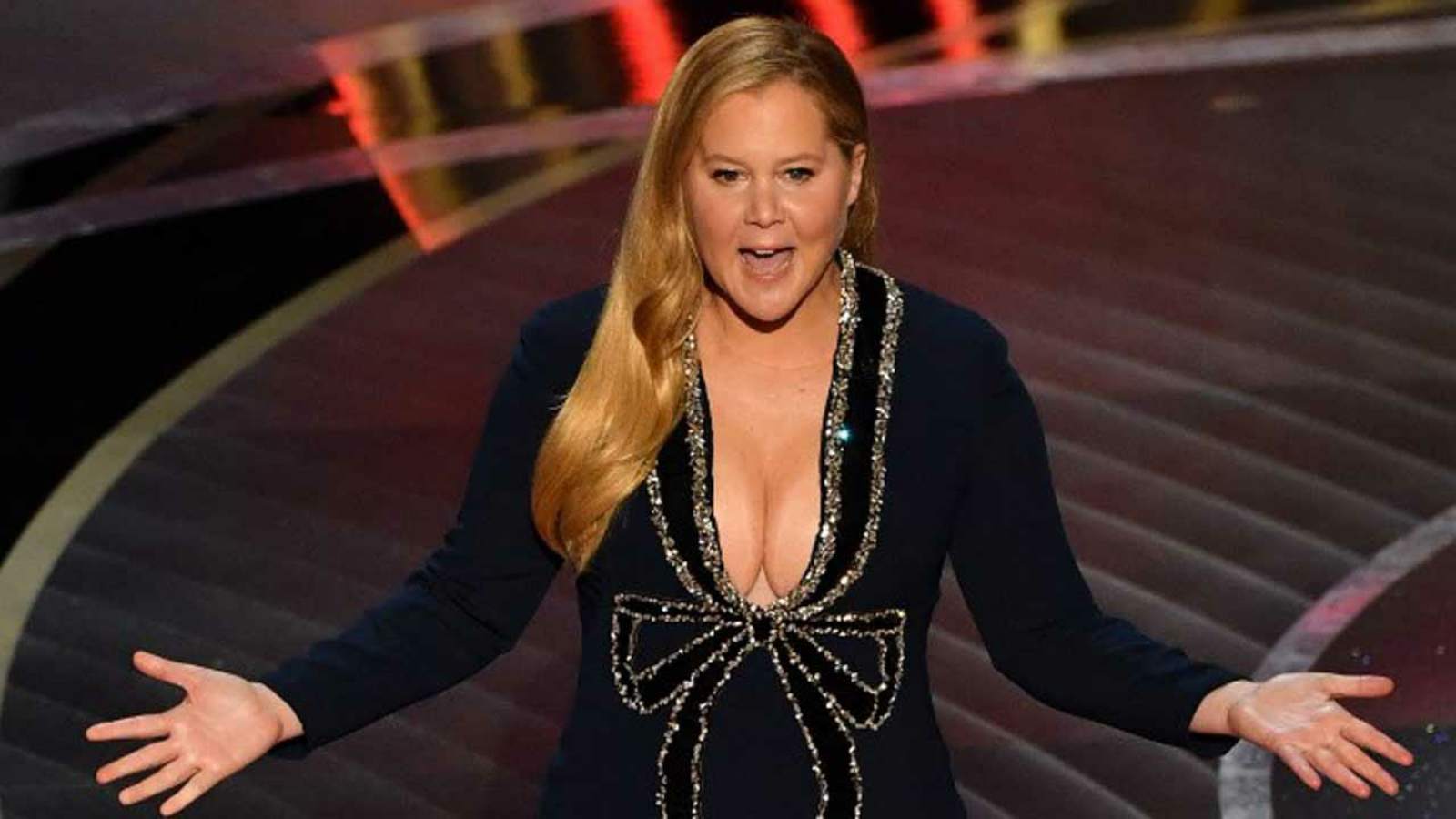 Chris Rock irked Will Smith when he entered the stage to announce the Best Documentary Award. Chris, during his time on the stage, poked fun at Smith's wife Jada referring specifically to her hair. However, the remark irked the couple and Will, in turn, approached Rock on stage and smacked him across the face. The move by the King Richard actor earned some shocked reactions from the audience. Furthermore, some tension captured the atmosphere at the event following the incident.
After this incident, when Amy Schumer returned to the stage, instead of ignoring the incident, she jokingly addressed it. "I've been getting out of that Spider-Man costume. Did I miss anything?" Schumer, who co-hosted the Oscars with Regina Hall and Wanda Sykes said. Her reaction won the audience's laughter and Kudos from Haddish.
Amy, then quickly moved past the situation as she said, "Probably not. Well, anyway!" before calling Kirsten Dunst a "seat filler." Moreover, Schumer's joke about Leonardo DiCaprio has also grabbed massive attention. She joked, "I mean, Leonardo DiCaprio—what can I even say about him? He's done so much to fight climate change and leave behind a cleaner, greener planet for his girlfriends." And to explain the joke, she sarcastically added, "Because he's older, and they're younger. You get it."
However, Smith who also, eventually, warned Rock, "Keep my wife's name out of your f–king mouth," won the night's best acting award. He touched upon the incident in his acceptance speech. "Art imitates life; I looked like the crazy father, just like they said about Richard Williams. But love will make you do crazy things," he said.
Also Read: Elon Musk To Buy Twitter Or Build A New Social Media Platform After "Free Speech Poll"?