DJ Khaled received a star on the Hollywood Walk of Fame on Monday, honoring his career, which has included six number-one albums and four singles, as well as four Grammy nominations. Khaled was joined at the ceremony at 6212 Hollywood Blvd., next to Amoeba Music, by frequent collaborators Fat Joe, Sean Combs, and Jay-Z. DJ Khaled's "All I Do Is Win" is also a remix by Combs and Fat Joe in 2010. Firstly, the first 1,558 stars got placed on the Walk of Fame in 1961. This year's star is 2,719th. Khaled's famous creations are his eclectic catchphrases such as "major key" and "we the best music," among others.
What Did DJ Khaled Told His Audience About The Star?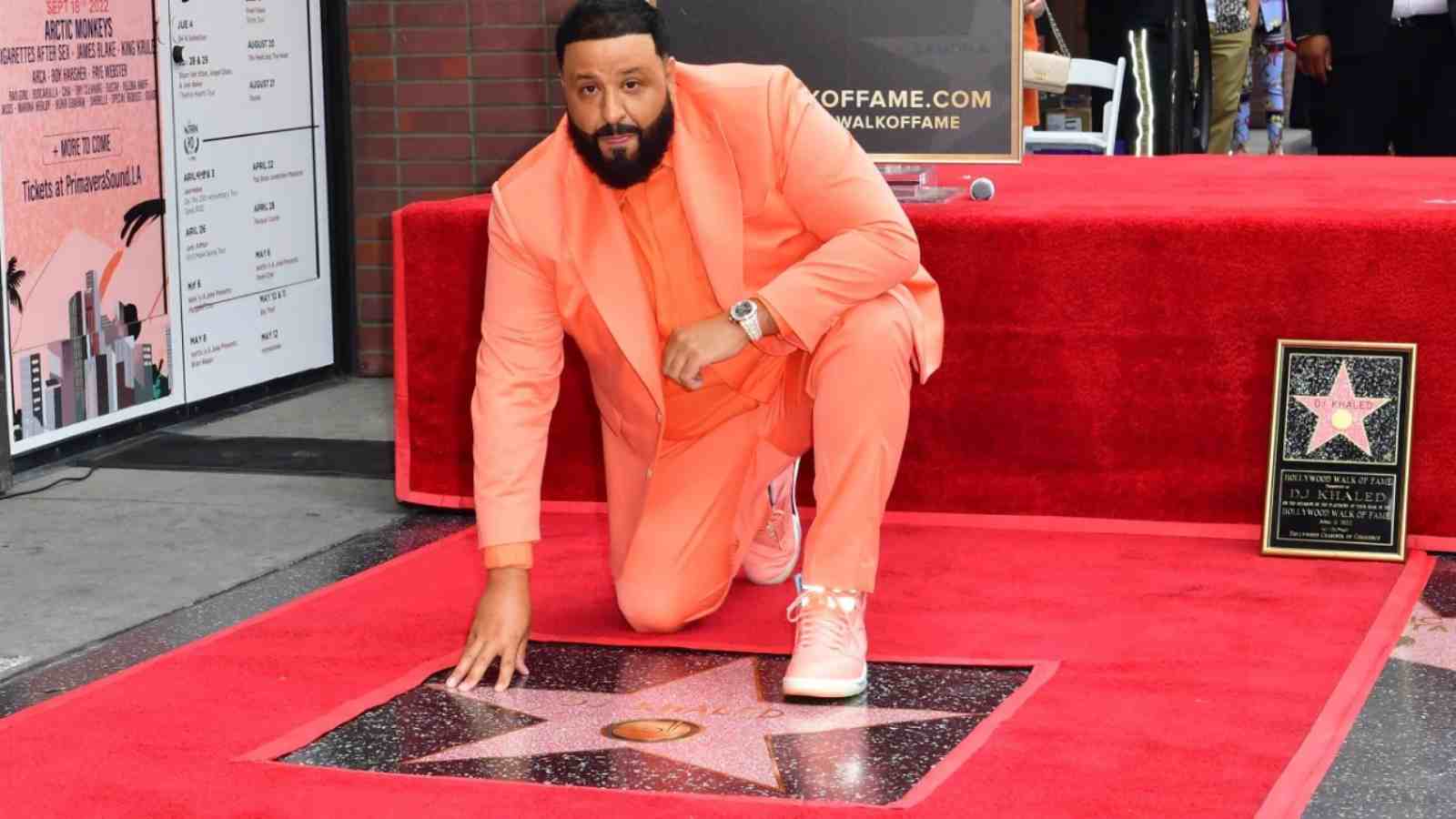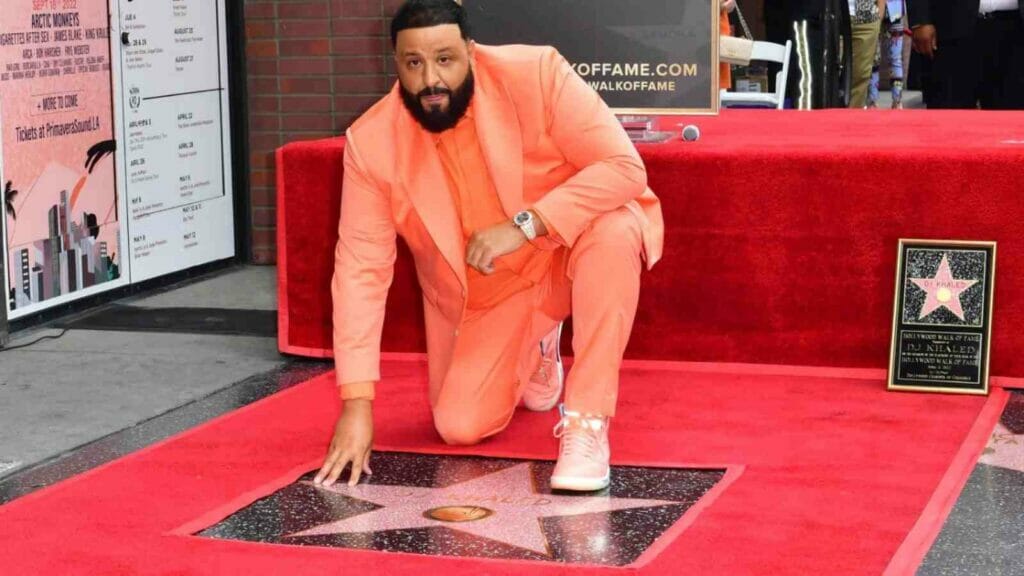 According to Variety, the ceremony was held on Monday. The attendee's list included a number of Khaled's key collaborators and supporters. This included music moguls Shawn "Jay-Z" Carter and Sean "Diddy" Combs, as well as artists Fat Joe and Teyana Taylor. His family members included his wife Nicole Tuck and their two children, Asahd and Aalam. He acknowledged himself during his emotional acceptance speech. Then, Khaled claimed that there is only one Khaled and that he and his fans are the only ones who know who he is. After that Khaled shouted to his crowd that this right there is his star. Khaled wants his star to represent the light, the love that shines on everybody. His collaborations include that with A-listers like Beyonce and Justin Bieber. 'Khaled Khaled,' his most recent album, went on air in April 2021.
Khaled's Background And Career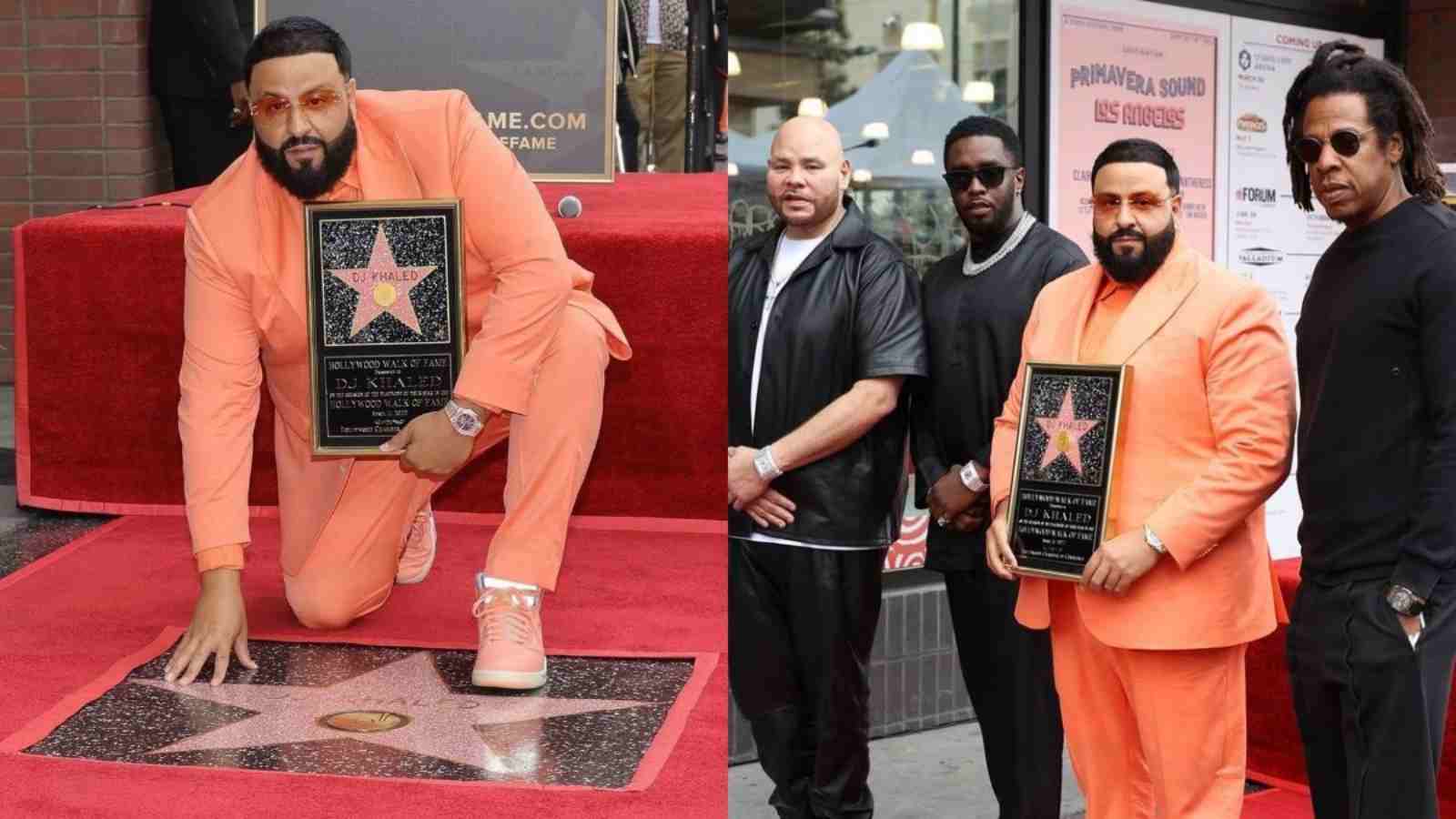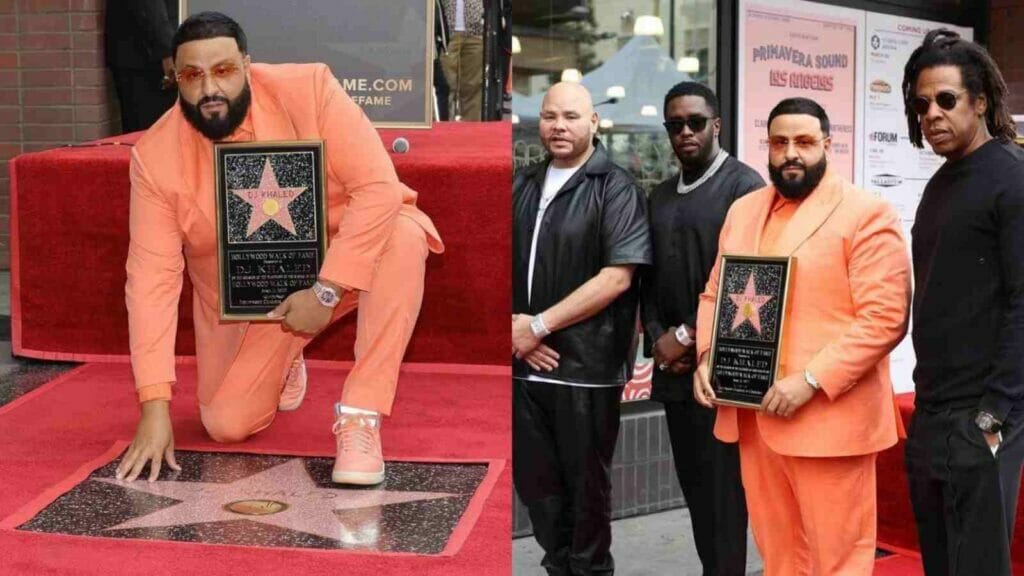 Khaled was born in the United Arab Emirates. Mohammed Khaled was born on November 26, 1975, in New Orleans. He began learning to DJ at the age of 13 in the garage of his family's home in Orlando, Florida. In 1998, he started co-hosting a show with Luther Campbell. Luther Campbell is the leader of the rap group 2 Live Crew, on Miami radio station WEDR-FM (99.9). The debut album by DJ Khaled "Listennn… the Album" was released in 2006 and charted third on the rap and R&B/hip-hop charts on Billboard. His sophomore release, "The song 'We the Best,' which was released in 2007, came in second on both charts.
Also Read: Tyra Banks Defends Kim Kardashian's SKIMS Photo Shoot Amid Photoshop Allegations