Popstar Dua Lipa performed at The Capital One Arena in Washington DC on Wednesday. The star who is currently on the Future Nostalgia tour, faltered a little during the performance when she accidentally dropped her mic. However, the highlight of the performance was the way she carried the mishap and continued to sway to the music despite the falter.
Dua Lipa And Her Quick-Save At Washington, D.C. Concert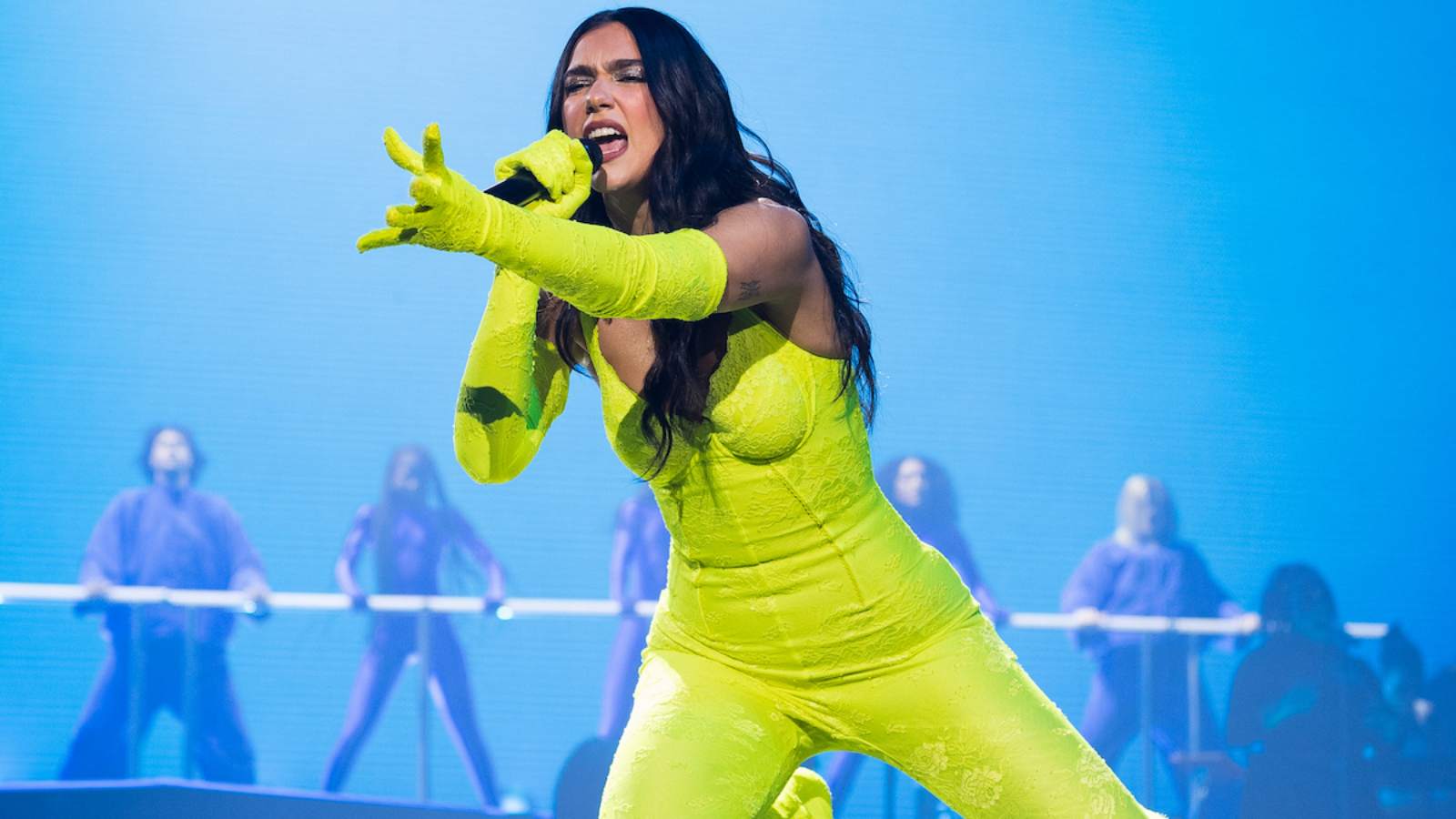 Dua is performing for her Future Nostalgia tour that started on February 9. During her concert in Washington, the singer crooned her new songs from the album. A concert attendee shared a video from Dua's performance where she's seen performing on the song "New Rules". But during her movements, she accidentally dropped her mic which fell into the crowd.
Dua lost her mic ???????? @DUALIPA pic.twitter.com/iZU1gCrKj3

— Monster Moo Stan ???? (@DemeSoRad) March 3, 2022
The singer tried to look for it moving forward towards the crowd before throwing her arms up in confusion. However, without making much fuss about it, Lipa started to dance to the music. The crowd started to get along as they started to sing the song louder. Shortly, a crew member approached the singer with a new mic. Lipa after getting the mic noted, "I got way too excited."
The ongoing Future Nostalgia tour was scheduled originally in 2020. However, the pandemic caused it to be postponed. The tour started on February 9 and will continue till November this year with performances planned in Australia, New Zealand, and Europe.
Fans React To Lipa's Cool Moves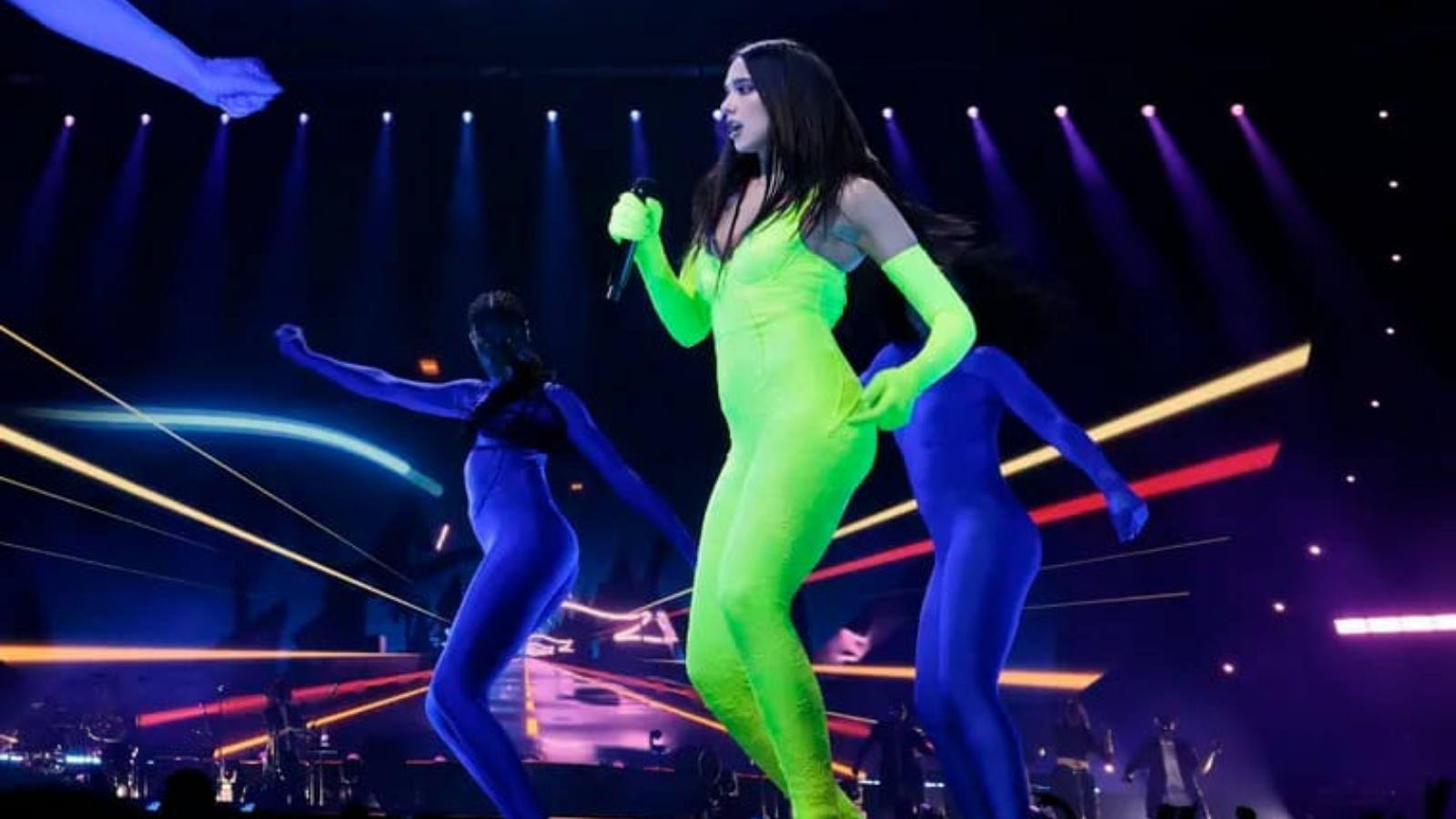 Fans noticed the video of the singer's clever way of handling the mishap. And they have appreciated Dua Lipa for it after her performance.
How precious… Our Queen #DuaLipa had mishap on her DC concert last night.

Her microphone fell and could not retrieve it.

She had to improvise a little while a second one was fetched to her.

Now, this is proves what a professional you are in your craftpic.twitter.com/zpcMMozbpl

— Marino (@EclecticMarino) March 3, 2022
she being the cutest ever, u go girl…

— JOHN DOE (@BADJO666) March 3, 2022
Amidst her concerts, Lipa, however, has landed in legal complications. On Wednesday, a Florida Reggae Band called Artikal Sound System filed a copyright-infringement lawsuit against Dua Lipa and her team. The band has alleged that Lipa and her team copied their song "Live Your Life" and based "Levitating" on it. Levitating became a smashing hit and ruled the music charts for days after its release. However, Artikal Band claimed that their song "Live Your Life" topped at no. 2 on the Billboard Chart in 2017, before Lipa copied it for her song.
Also Read: Henry Cavill Opens Up About The Relationship Between Geralt And Vesemir