Our dear Superman aka Henry Cavill can get angry in real life as well. He was seen punching Jimmy Kimmel on his show, Jimmy Kimmel Live. Read further to know what happened.
What happens when Henry Cavill punches Jimmy Kimmel
Yes, you heard it right. Our famous Superman did punch Jimmy on the show Jimmy Kimmel Live! However, what you don't know is the reason behind it. That is what I am here to reveal.
The episode of Henry Cavill was released on St. Patrick's Day. This means many people will watch TV in bars with not hearing the show. Thus, to capture the audience's attention Jimmy came up with a superb idea. He says," This is something I would love to try with you. I think this is great because a lot of people are drunk right now. So if you would indulge with me what I would like you to do is punch me in slow motion. I'm gonna go flying back towards the screen."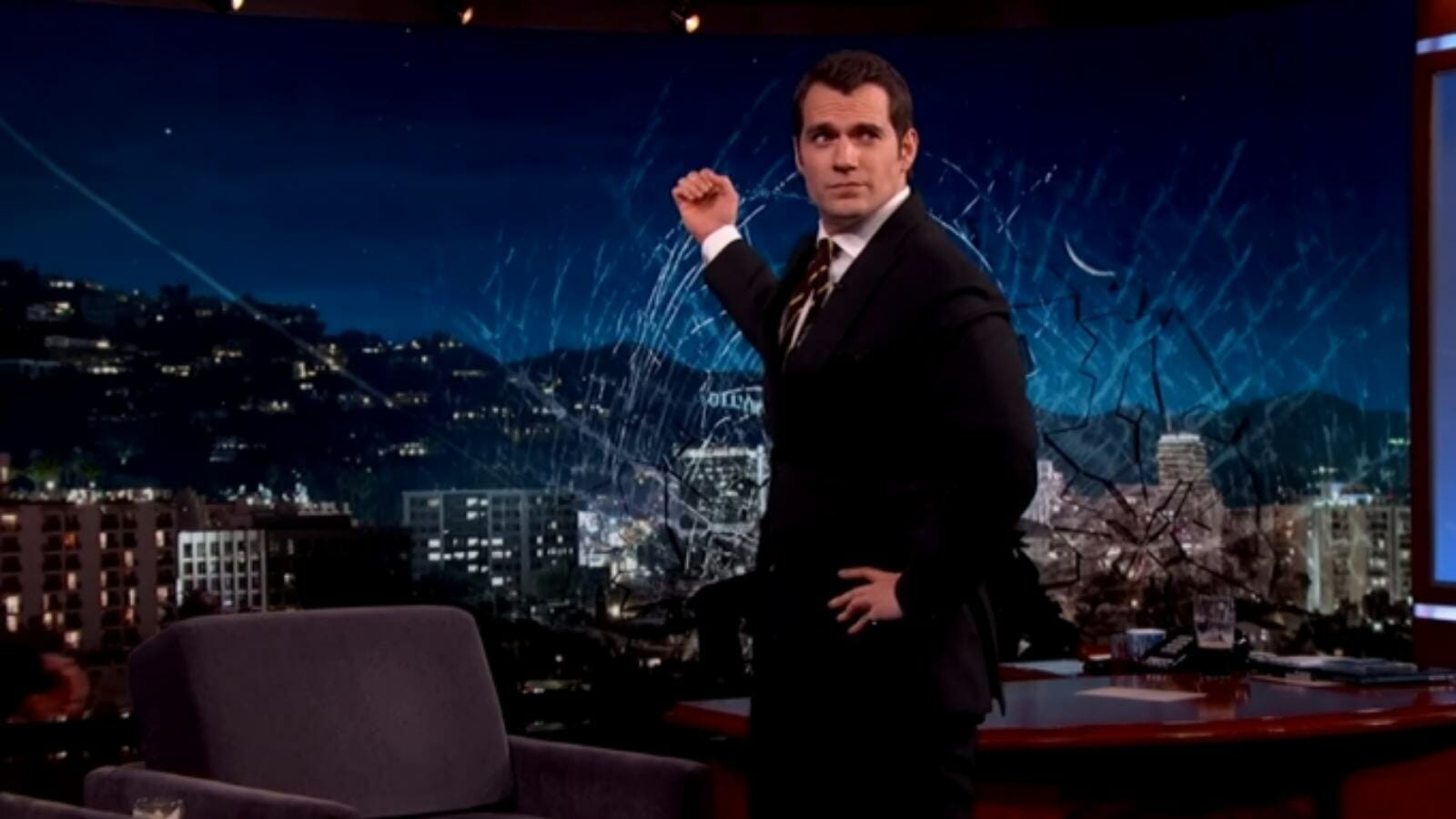 To this Henry Cavill sweetly asks if this has to be in slow motion. Jimmy replies," Yes, it has to be in slow motion. Okay. Please do not hit me but punch me in slow motion. Then, maybe, Guillermo you come over and you punch Henry to punish him coz you are my security man. Guillermo agrees to that. This was done in hopes to freak people out creating a piece of news that Henry punched Jimmy.
The slo-mo takes place exactly as said above. Henry ends up on the ground as he got kicked in between his legs by Guillermo and a punch in the face afterward. The fast-forward video turns out great as Henry shows his skills from Superman. The incident takes place around a week before the release of Batman Vs Superman: Dawn of Justice.
Cavill is expected to be the next James Bond
In a recent interview on the Graham Norton show, Henry revealed how he got to the screen test for the James Bond movie. However, he was rejected due to being fat at that time. Now that Daniel Craig is out of the picture and Henry Cavill has an aesthetically pleasing physique, he can play the next James Bond.