Billie Eilish is currently heading the "Happier Than Ever" World tour to support the music album. The album has become very well-liked among the audience. However, there's a specific detail that the fans noticed after hearing the songs. Eilish has opened up like never before while penning the lyrics in the songs. Billie showcased her concept of aging in the song "Getting Older". Recently, the singer revealed that she had to "take a break" while writing the song because of the toll it took on her.
Happier Than Ever hit the records last year in July putting out songs like "I Didn't Change My Number," "Billie Bossa Nova," and "Happier Than Ever." Moreover, Billie also collaborated with Disney+ to create a live version of her album. The album, eventually, led the singer towards this year's Grammy nominations for Record of the Year, Song of the Year, Best Pop Solo Performance, and Best Music Video. However, the singer recently opened up about writing a specific song from the album.
Billie Eilish Talks About Writing 'Happier Than Ever"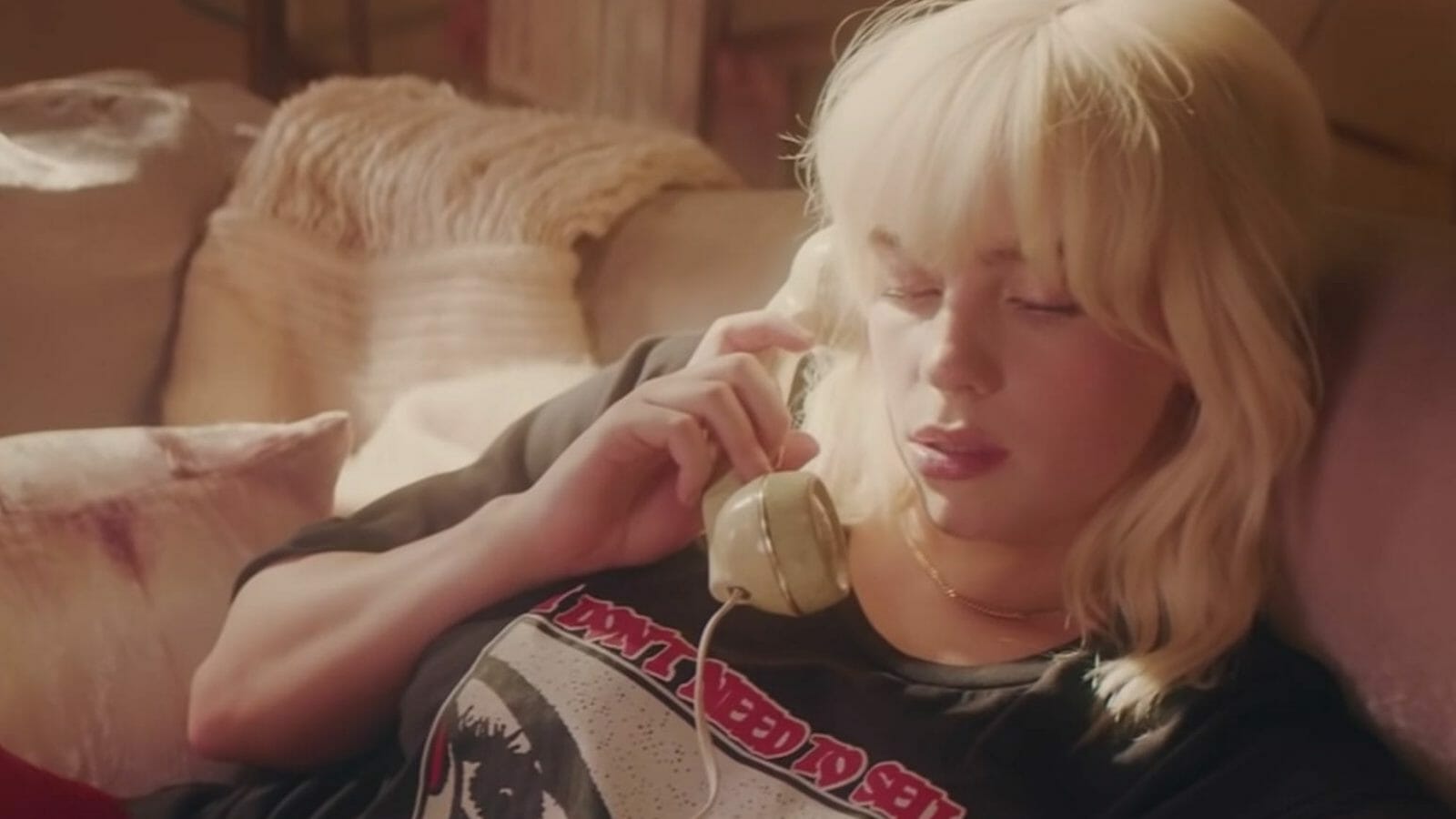 "Getting Older" is a song that put forth the concept of aging and moving ahead in the spotlight. However, Eilish revealed that penning down the lyrics for this one was the most challenging. "I had to take a break in the middle of writing that one, and I wanted to cry because it was so revealing," Eilish said during an interview. The personal touches from the singer in the lyrics didn't go unnoticed. Fans were quick to take note and consequently praise Eilish's efforts for the song and the album.
Moreover, the titular song from the album features an opening chorus with the lines, "Things I once enjoyed / Just keep me employed now." In an interview, Billie explained her thoughts while writing the telling lyrics of this song. "That line isn't really, like, 'Oh, boohoo, I'm sad' — it's really just a f****** fact," Eilish said. "Things that I enjoy can sometimes just turn into things that feel like a burden, and it's really weird. Like, 'Oh, this is something I used to love, and now it feels like a job.' It's not, like, 'Oh, I hate this now.' It's different. It's changed."
However, despite letting her feelings flow through the lyrics the singer has no intentions of slowing down. Eilish and FINNEAS who also worked on this album with her, recently teamed up again for composing several "4*Town" songs for the Disney and Pixar animated film Turning Red. Moreover, Billie will perform at this year's Academy Awards. Moreover, the Academy has nominated her for the award along with FINNEAS for "No Time To Die".
Also Read: Renée Zellweger Reveals Her Casting Couch Incident With A Producer