Rarely comes an interview that grows worse with every passing moment. And among that list, the interview between Magic Johnson and Howard Stern stands firmly at the top. Johnson headlined his late-night talk show "The Magic Hour" in 1998. The talk show performed below par everyone's expectations and didn't survive even a little over just three months. However, within those three months, hasty action taken for the show's revival caused such nasty a controversy that the show's host Johnson still hasn't moved completely past it.
In a recent interview, Magic Johnson reflected on the Howard Stern episode of his 1998 talk show. Howard Stern earned a spot on it after he bashed it on his radio series. Stern attacked Johnson for his comic timing on interview skills on the show. Amidst dwindling ratings, the late-night talk show's makers called Stern for an episode in an attempt to raise the ratings. However, Stern's statements there themselves went way beyond what he said on his radio series.
Howard Stern And His Tasteless Stint On "The Magic Show"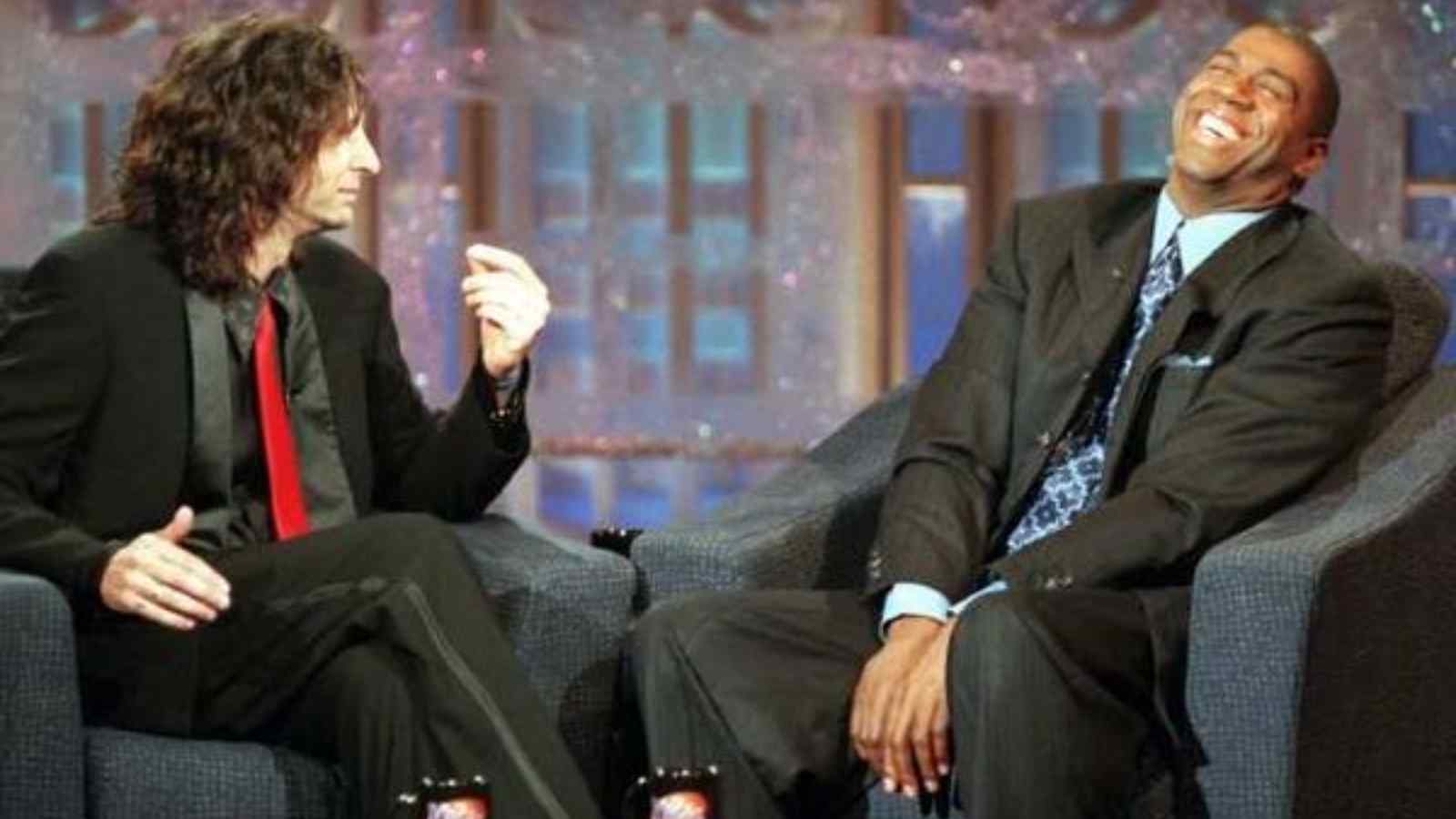 "Let's get right to it," Johnson said in the said interview after Stern came out on stage. "Why have you been talking about me so much, man?" Stern didn't try to tone down his opinions for his answers. "The thing you need to work on, in my estimation, is that you've gotta stop trying to talk like the white man," Stern answered. "Everybody's anti-Ebonics. I say, let it fly! What you need to do, 'my brotha,' is to really get down with it. You talk Ebonics all you want."
Moreover, his statements grew tasteless as he continued to talk. "Listen, you're a Black man. I grew up in a Black neighborhood," Stern added. "I'm Blacker than you are, trust me. I'm the Blackest Black man you'll ever meet. And I'm telling you right now, when I lived in Roosevelt, Long Island, which is a Black ghetto, everybody talked like this," he said before he pulled an impression of his version of Black people's dialect. "I was a big marble mouth, but it was fascinating because I was one of the people. Why does everybody have to understand every word you say? Who cares what you got to say? No difference in what you say."
However, this wasn't where he stopped, Stern then mentioned more sensitive topics like Johnson's HIV. "You had the life I wanted," Stern said linking Johnson's HIV to his sexual encounters. "These were white chicks? Black chicks? What do we get? What did you prefer? You would have sex with everybody? At least you had fun getting AIDS." At this point, Johnson intervened to remind Stern that he had HIV, not AIDS, and that "nobody has fun" contracting it. But Stern still didn't know better than to continue as he said, "Believe me, brother, you did. It sounds like fun to me."
Magic Johnson Opens Up About The Episode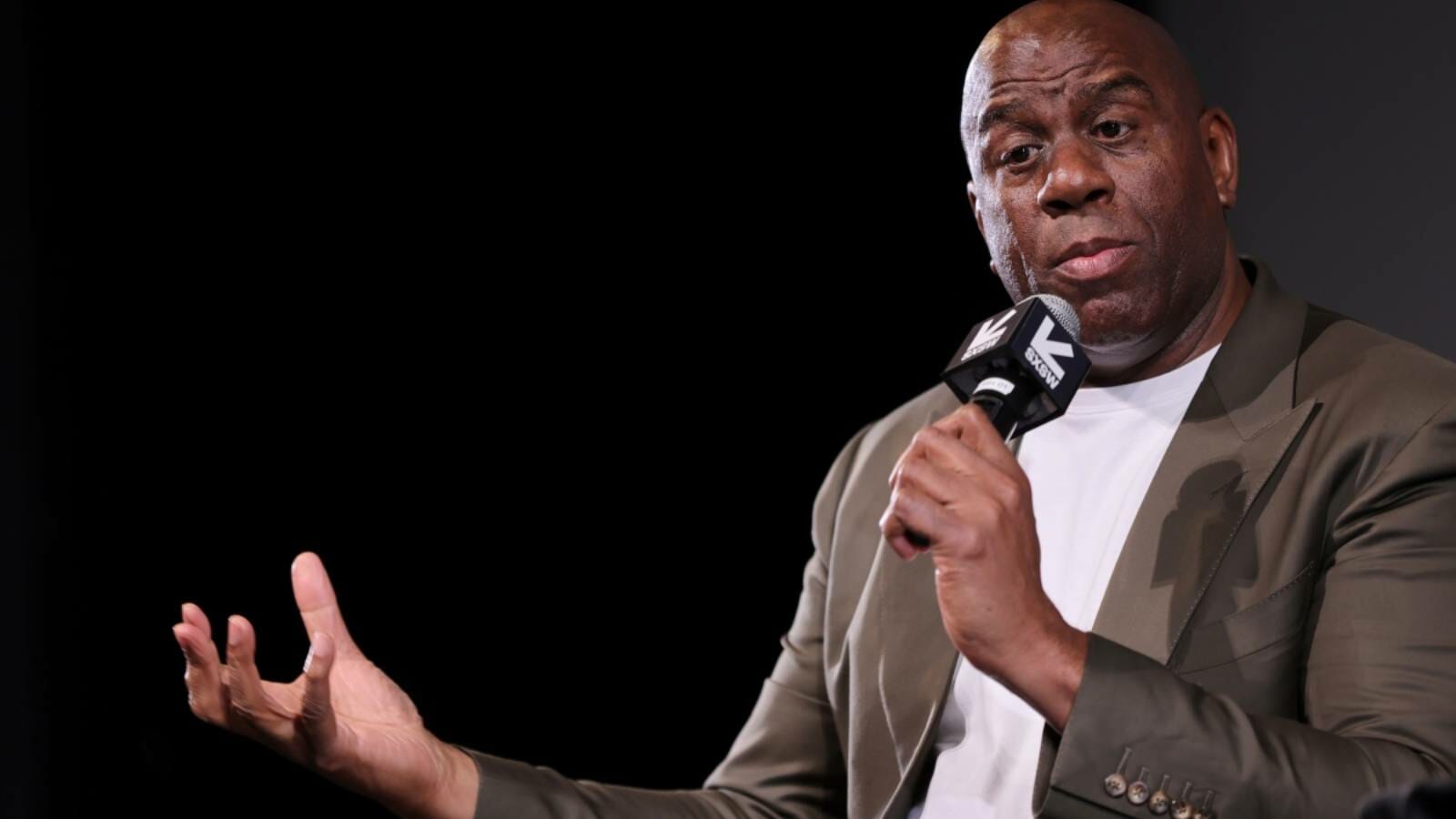 In his latest interview before the release of a docuseries based on his life "They Call Me Magic", Johnson opened up about his interaction with Howard Stern. "I was mad when they booked him," Johnson says. "But there's nothing you can do. When people look for ratings, this is what happens."
Johnson continued: "It is what it is. I learned a lot from that. I've never put myself — or HIV and AIDS, or my race — in that position again, ever again." Howard Stern wasn't limited to targeting just the host of the show in the past interview. Within the episode, he kept making Sheila E., the bandleader uncomfortable by commenting on her breasts "Sheila, you take off your top. Go kiss another girl in the band. Give us some lesbianism," he said to her while on the show.
Also Read: Taylor Swift Moving Up Her Wedding Plans To Get Back At Ex Tom Hiddleston?