Sunday saw the sudden demise of the beloved comedian, Bob Saget. The Full House star was in the middle of an ongoing stage-up tour. Saget was found dead, in his hotel room, in Orlando. Reports suggest that he died in his sleep.
The sudden demise of the star has left everyone in shock and despair. His wife, Kelly, shared "Bob was my absolute everything. I am so completely shattered and in disbelief," she continued, "I am so deeply touched by the outpouring of love and tribute from our friends, family, his fans, and his peers. When the time is right and when this news is not as raw, I look forward to sharing more of Bob with the world.
On Monday, Jimmy Kimmel paid a rather tearful tribute to Bob Saget on his show, Jimmy Kimmel Live! Kimmel delivered a monologue for his friend, in the opening segment of his show, reminiscing moments of their friendship.
Jimmy Kimmel's tribute to Saget
Between tearful voices, Jimmy Kimmel talked about his friend Bob Saget. He was sorry for the fact that he couldn't deliver the monologue and disrupted the shots because of uncontrollable tears.
In his monologue for Saget, Kimmel delivered, "If you've read anything about Bob online last night if you saw any of the many thoughts from people who knew him personally, a word that came up a lot was 'the sweetest',"
He continued, "Bob was the sweetest, he was the sweetest man, and the reason people wrote that is because it's true. It's the best word — if you had to pick one word to describe him, that was it: the sweetest."
"I have so many wonderfully kind and supportive texts, email calls from Bob. He always had a compliment. He would write sometimes just to tell me he loved me, and I know he did that for many people," he said.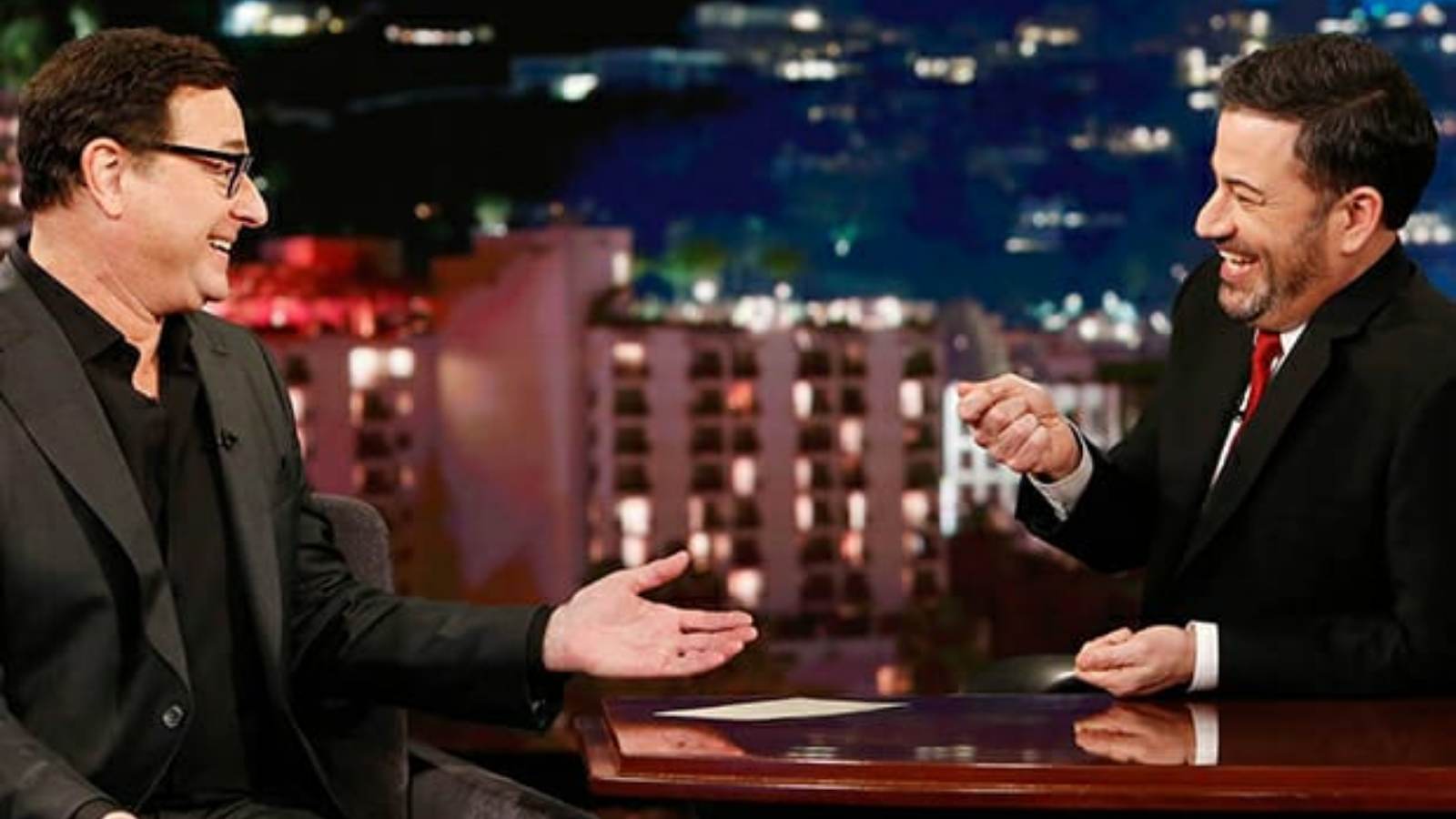 Kimmel shared about how he went through past mails of Saget after hearing about the demise. He remembered how Bob was a caring man who frequently checked up on his family when they were sick and in hospital.
He then extended his condolences to Saget's wife, Kelly, and his children and finally to everyone who knew or was friends with the comedian.