Pat Sajak has made the viewers upset by a particular comment made on the recent episode of his show Wheel Of Fortune. Sajak has been long associated with the show as a host and he was consequently joined by Vanna White as a co-host. In the Wednesday episode of Wheel Of Fortune, the casual banter between the co-hosts turned into something obscurely weird by Sajak's comments. And the audience is now terming Sajak's behavior at that moment as a MeToo instance.
Pat Sajak Puts Out A Controversial Remark On His Show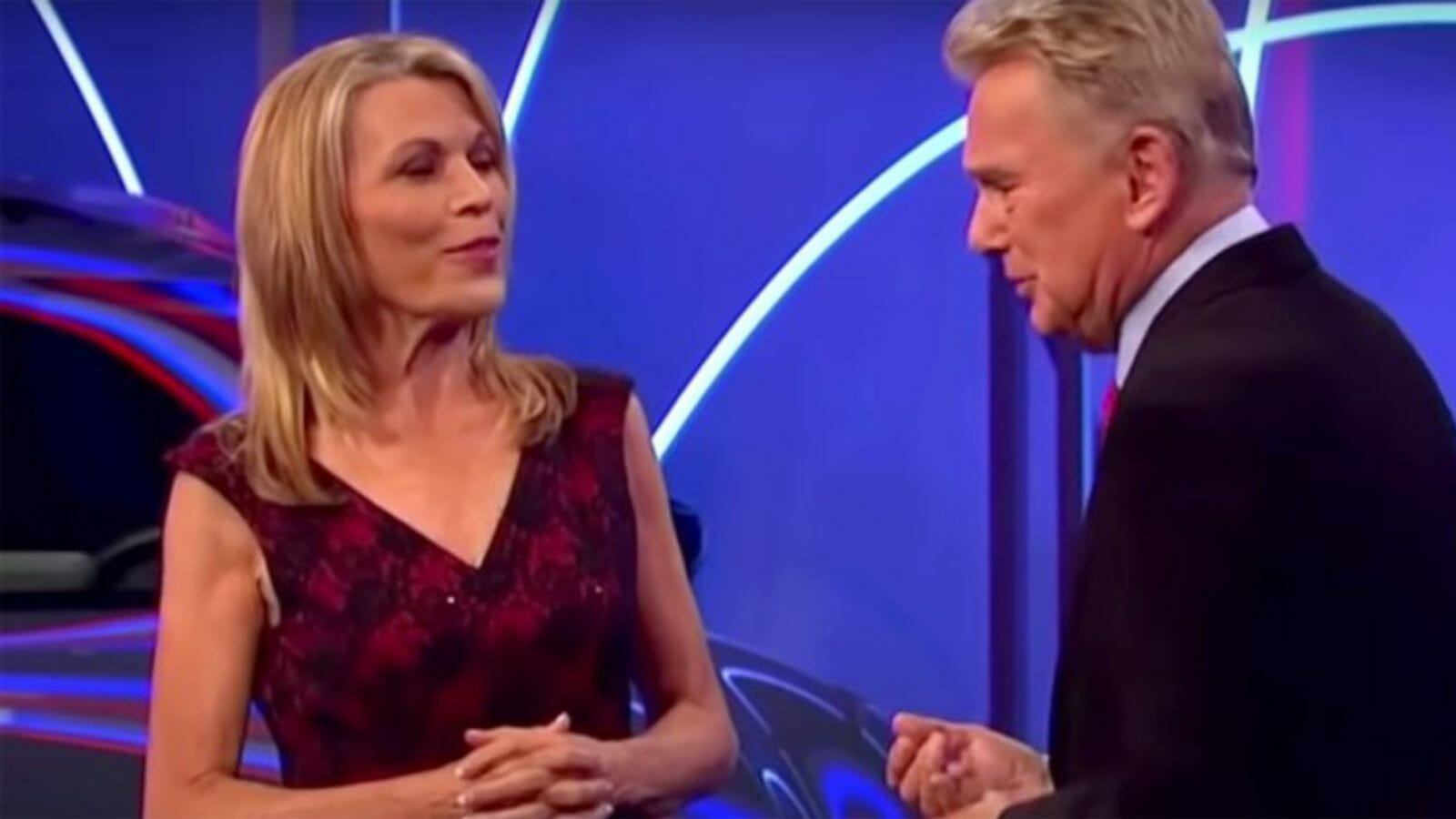 On Wednesday, following the show's pattern, contestant Ashley Fabian, an opera singer claimed the prize of $67, 410. However, the contestant, in turn, had to become a part of an awkward exchange between the hosts of the show. "Are you an opera buff at all?" Sajak asked White. "Yes. I'm not a buff, but I like opera," she responded. All seemed well until here, however, the next statement by Sajak made the conversation uneasy for everyone who witnessed it.
"Have you ever watched opera in the buff?" Sajak then asked. "I'm just curious." White tried to laughingly brush off the moment as she replied with just a "No". However, the moment of lapse on Sajak's part didn't go unnoticed as fans have since then registered many reactions to it. One of the viewers termed it as a MeToo moment in a tweet reading, "I feel like I just witnessed a #metoo moment on @WheelofFortune?"
Fans React To Sajak's Comment
"Have you ever watched opera in the buff?" Pat Sajak to Vanna White.

When did this game show turn into Wheel of Fortune After Dark?#WheelofFortune

— Brett Coughlin (@CoughlinBrett) April 13, 2022
Viewers of the show and others who took notice of the instance have since addressed the issue through some questioning tweets. "I was tired of Pat's s–t then, and I'm tired of Pat's s–t now," a user wrote about Pat's hosting stint at the show.
"Do you watch Opera naked,stripped bare,nude, unclothed Vanna White?"
Why did Pat Sajak do it? Why? What makes a MAN think that he can ask a woman(feminine gender)a disrespectful question like that? Why would Vanna want to watch Opera "in the buff?" Very Rude Ruffian Language!

— LOKI (@JohnBap74852270) April 16, 2022
I feel like I just witnessed a #metoo moment on @WheelofFortune ?

— shelley ripley (@shelleymac911) April 14, 2022
Pat Sajak, 78, has been a part of Wheel Of Fortune since 1981 and Vanna White joined a year later. However, this isn't the first instance of an awkward lapse on Sajak's part. The show's long history features similar incidents that have the host playing the central role while they unfold. Earlier this month, Sajak earned some flak as he failed a contestant up for a chance to Puerto Rico for a rookie mistake.
Also Read: Demi Moore Sends Rihanna Love As Fans Compare Their Daring Pregnancy Shoots