Kim Kardashian opened the gates of her prized Calabasas home for Vogue and for all the fans to have a look inside. Kim bought this house back in 2014 and rebuilt it, eventually, completing it within six years. Earlier, Vogue went inside the house back in 2019. In the following year, her space was featured on the cover of Architectural Digest.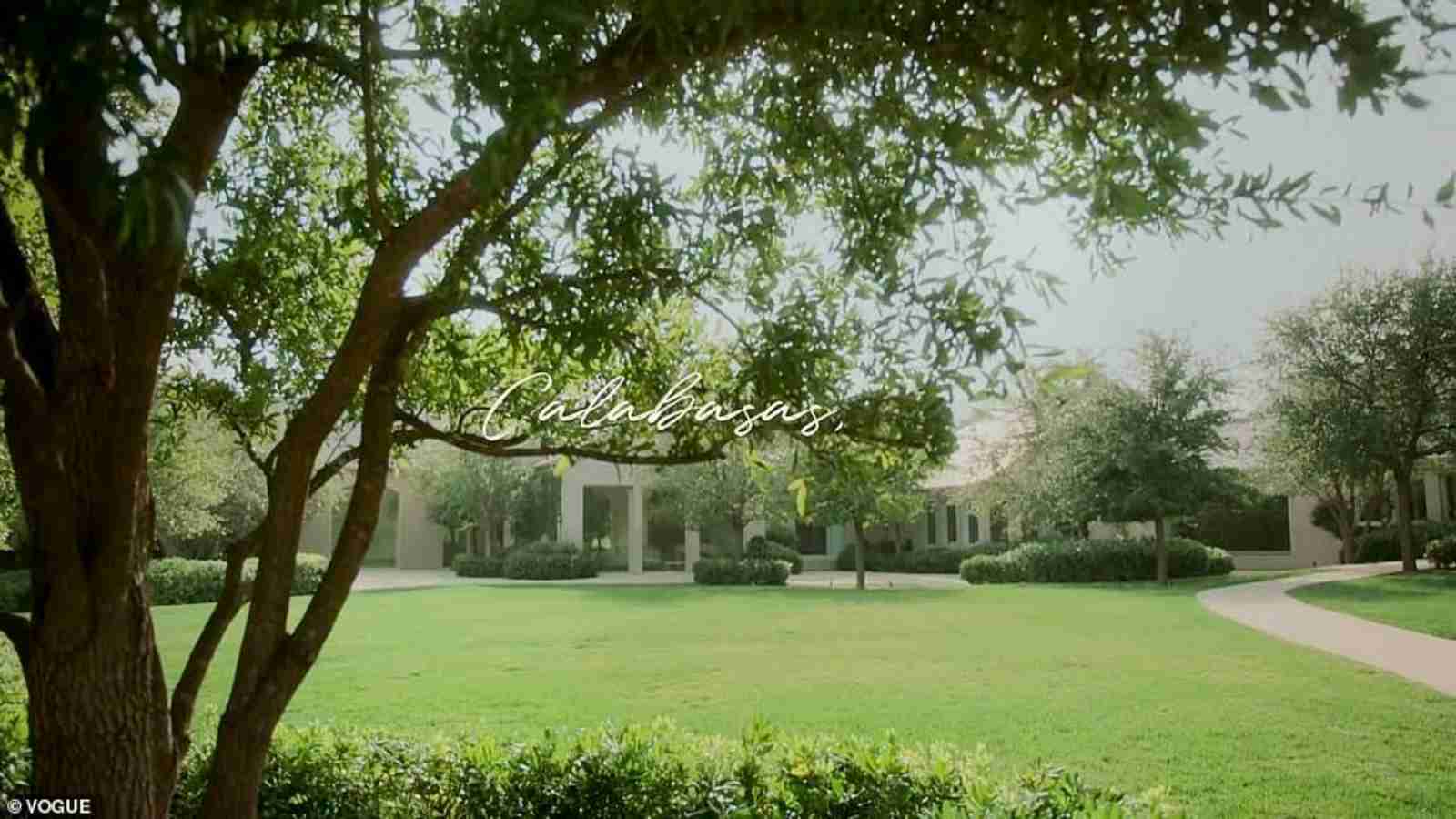 Kanye West and Kim Kardashian got this space together, but after the couple split, West moved out. Reports suggest that after the divorce, Kim bought this house from West for $23 million. Now Kim is the sole owner of the house. And she lives with her all four children North, Chicago, Saint, and Psalm in it. In this tour, Kim talked about the changes she's made in the space after the last tour of Vogue.
The House of Kim Kardashian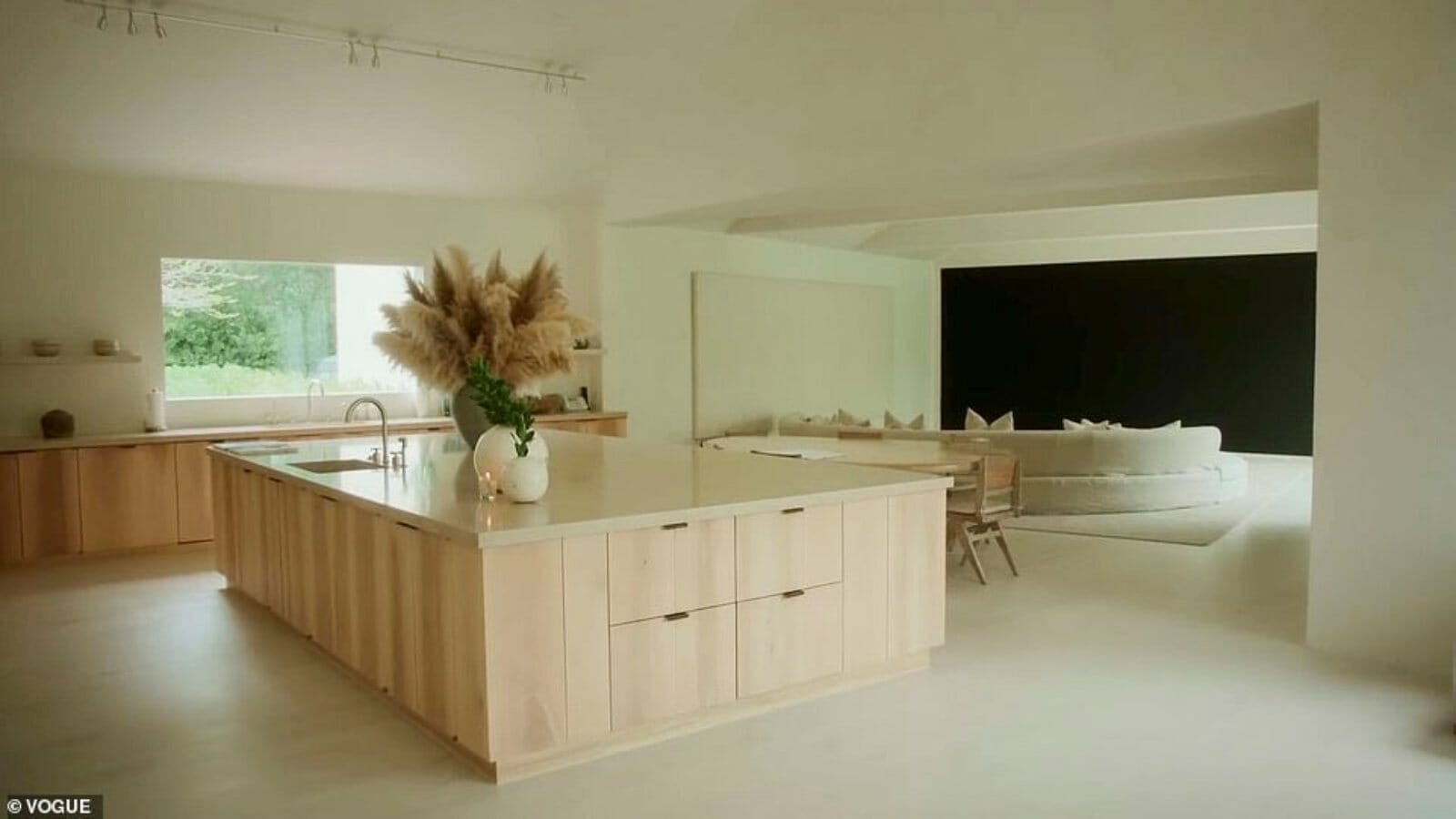 In the video, Kardashian mentions many objects that are close to her heart, rightly fitting the name of Vogue's video series Objects Of Affection. The video starts with Kardashian showing her kitchen. "Everything in my house is really minimal. I find there's so much chaos out in the world that when I come home I want it to be really quiet and I want everything to feel calming," she states.
Kim mentions how the kids have their rooms according to their taste ranging from bright pink to blue, to a dinosaur theme, but that's limited to their individual rooms. "Each kid can have their full style and taste in their bedroom and have so much fun, but in the main house, I really like the calmness," she shared in the video. Adding, "And shockingly, four kids haven't messed up my cream house."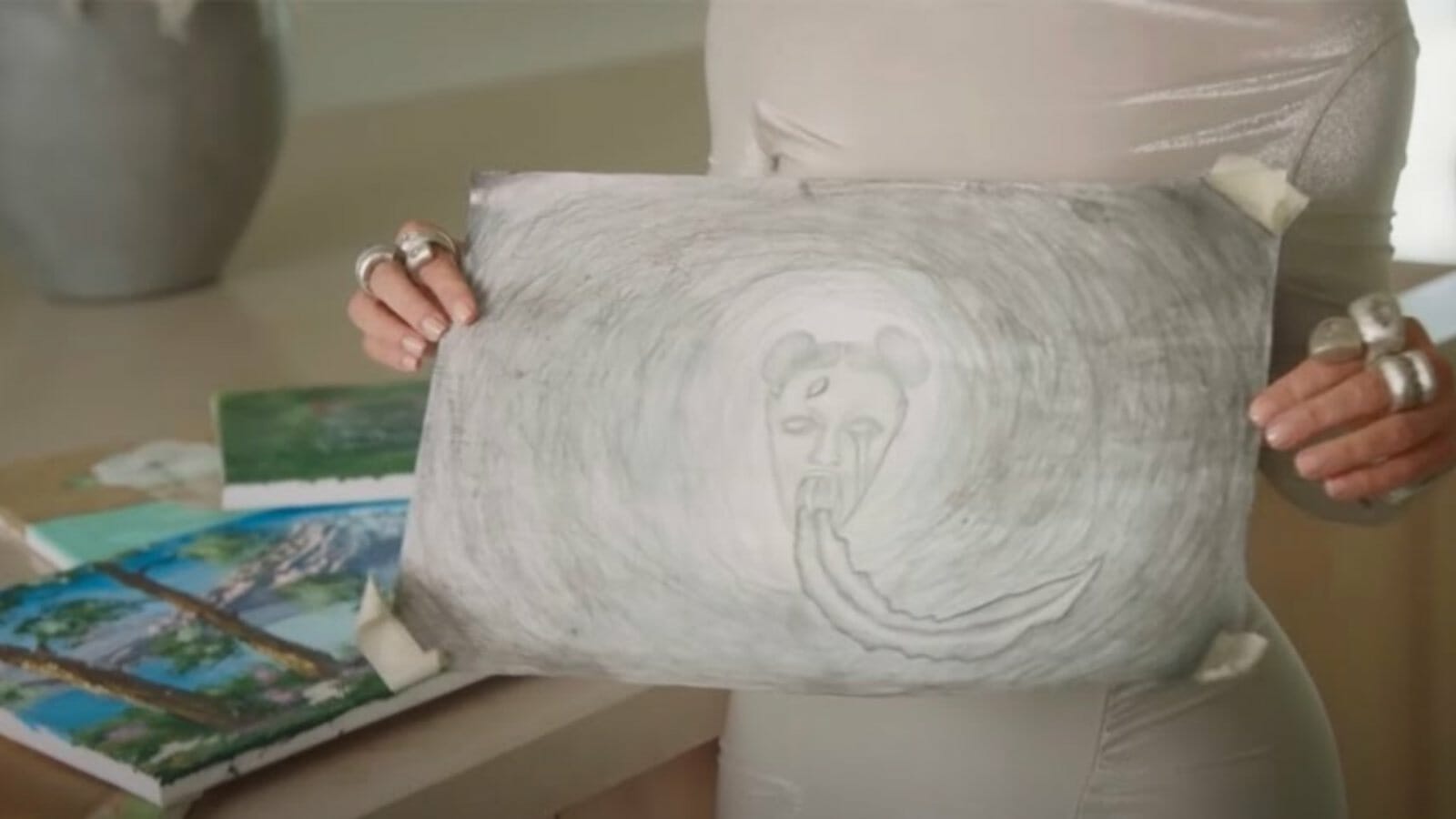 Moving on, Kardashian listed her eldest daughter, North's drawings and paintings as her first object of affection. The art included oil paintings of landscapes and animals done by North for her mom. Moreover, Kim showed a charcoal drawing made by North when she was in quarantine for COVID, sharing how that might be inspired by her "emo mood," at that time. "I love seeing the different personality and the moods and everything that she goes through, and is feeling, it's really been an amazing hobby of hers," she shared lovingly.
Added Insights Into The Kardashian Space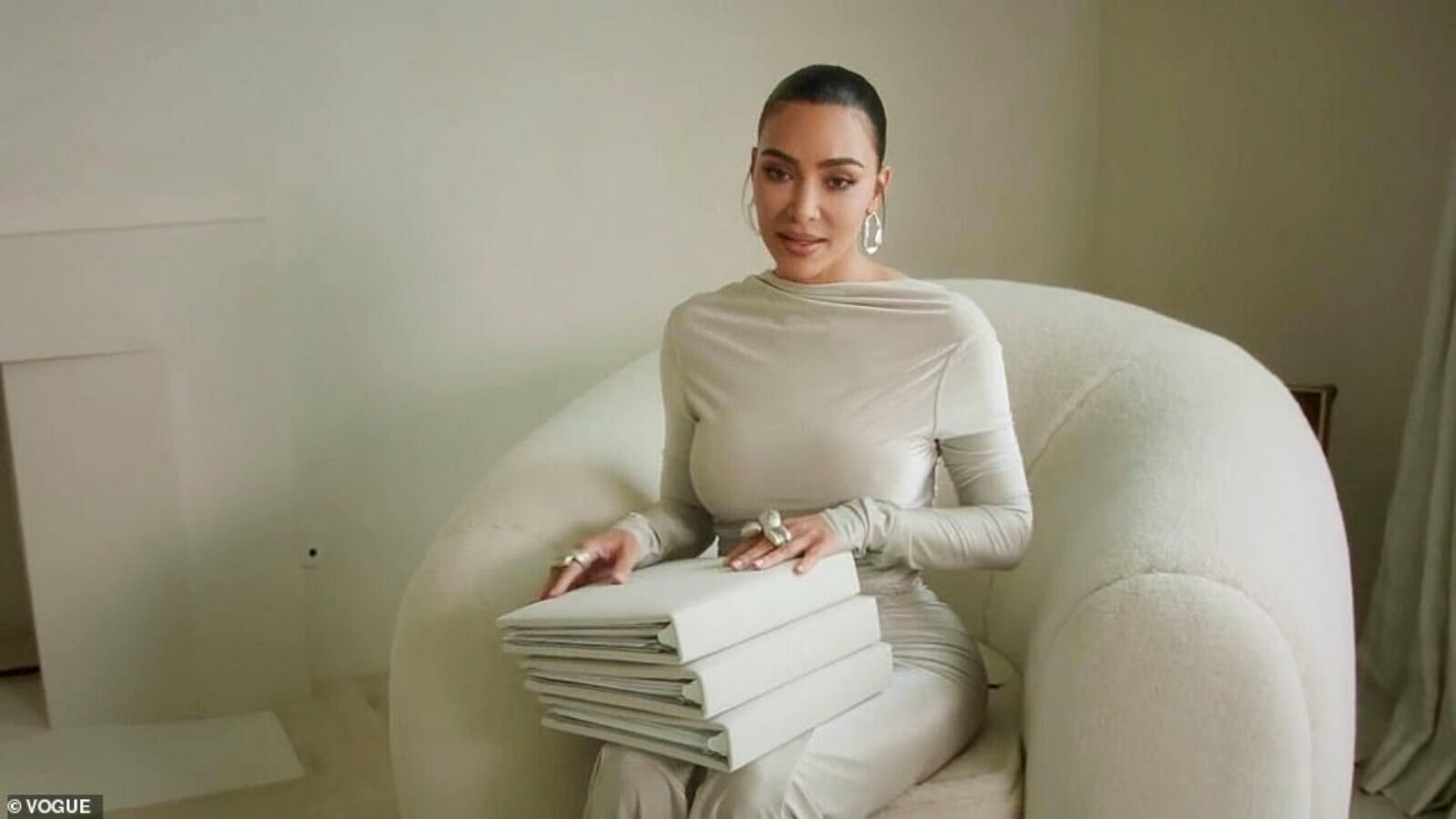 Kim then moved on to the sitting room that's next to her bedroom. "It's really cozy. It's like a place where I love to just sit and have tea, and write letters to my kids," she said about the space. Then she showed the "most epic" baby books she made for each of her kids. The book includes details about pregnancies, sonograms, and people that visited her. The books include every little regarding the kid it belongs to.
However, Kim isn't the only Kardashian that made books for her babies. Kris Jenner, her mom gave separate trunks of mementos to all her children. Kim showed the belongings of her trunks which included birthday cards given to her by her grandparents and friends up until her tenth birthday. "I wore this when I was four years old, and I was obsessed with Minnie Mouse," she shares showing her favorite Minnie mouse costume. Lastly showing a picture of her and her mom dressed as Minnie mouse.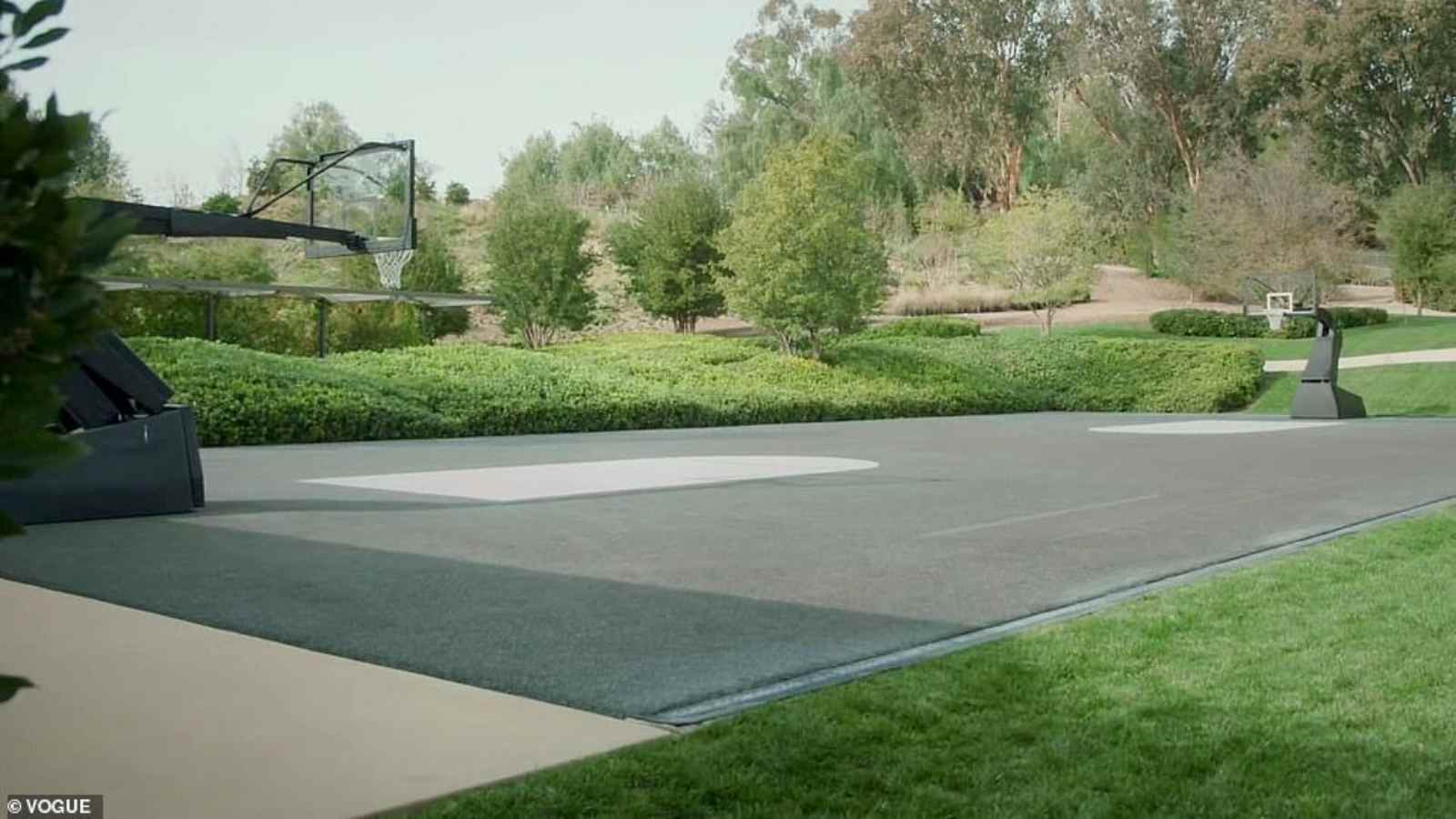 Afterward, she moved to show her backyard which stores a basketball court. She told how her sisters do lunges in the court while the kids enjoy in the pool. Additionally, she shows a meadow, situated on top of which is her vegetable and fruits garden. "All of the cousins come over, and we have little baskets, and they just see, how you really can like farm, and eat it," she shared.
The video concluded with Kim giving a tour of her garage. The garage stores her Lamborghini Urus, her Rolls-Royce, and her Maybach Sedan, all monotone. "I wanted my cars to kinda blend in. I mean, my house is gray, and I wanted 'em to kind of match the house. So I did all gray cars, instead of my typical matte silver that I used to do," concluded Kim.
Also Read: Rachel Brosnahan Has Stress Dreams Over Not Remembering Her Dialogues