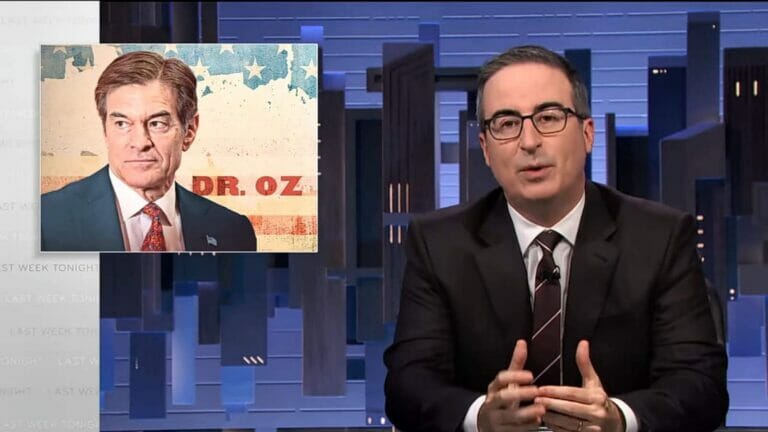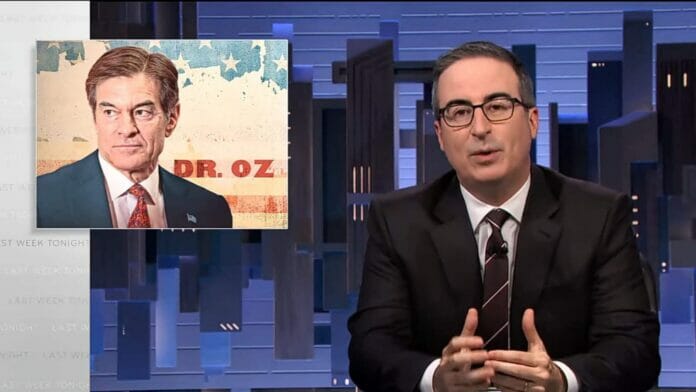 The midterm elections have begun in the USA ahead of the Presidential elections on November 8. Texas had its election on March 1st, and Pennsylvania is all set to conduct its election on May 17, 2022. Penn State may decide the domination in the Senate. Republicans have fielded celebrity physician Dr. Mehmet Oz and former hedge fund CEO, David McCormick. Dr. Oz is quite infamous on Television due to his hoax medicinal recommendations. John Oliver, the Emmy-winning talk show host of HBO's Last Week Tonight has poked fun at Oz's Senate campaign.
John Oliver Took A Dig At Trump's Endorsement Of Dr. Oz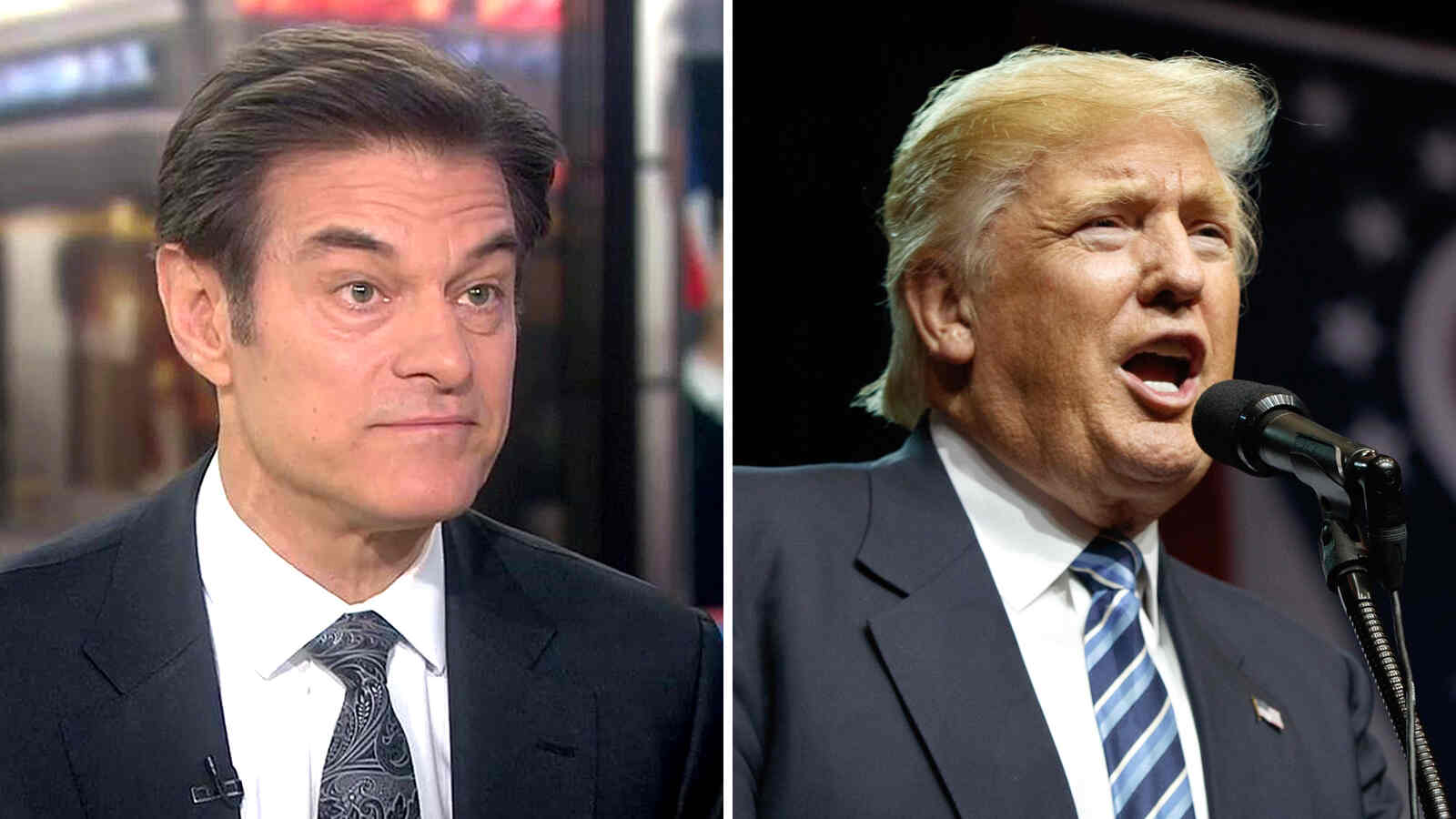 On Sunday's Last Week Tonight episode, John Oliver had a scathing attack on Dr. Mehmet Oz's campaign for Senate in Pennsylvania. He started by wittily attacking The Kardashians and moved on to the hot topic of the night Midterm elections. He pointed out, "Pennsylvania's [election] is just a month away and it is a state that could well determine who controls the Senate." After this announcement, he hinted at why the primary had been shaken up recently and pulled out a clip of Donald Trump's endorsement of Dr. Oz. Trump said, "When you're on Television for 18 years, that's like "poll." That means people like you, but he's [Dr. Oz] a…great guy."
.@DrOz on former President Donald Trump endorsing him as Pennsylvania Senate Candidate: "He wanted someone who could speak on cultural issues, push back against Democratic 'woke-ism' and be brave." pic.twitter.com/MBmDuGMszN

— Newsmax (@newsmax) April 14, 2022
Oliver gave his example that being on TV for a long does not necessarily guarantee people's support. John Oliver said, "I hadn't heard that voice in a while, and to be honest, I really haven't missed it." He poked fun at his voice saying, "The first growl in that clip was like hearing the sound of a cranky lawnmower, you know he's about to sexually harass you." 
Jumping back to the claim of "polls", John explained, "As for the claim that being on TV is like a poll showing that people like someone, Oliver quipped that he's been on American TV for 16 years and yet gets all sorts of negative comments on his YouTube channel, including 'I hope he stops soon,' 'why is less fun mr. bean so mad?' and 'the most unwatchable thing on television, why does he always look sick?' To this, he replied, " I don't know."
John Oliver Thinks Oz's Campaign Is A "Sh*t Show"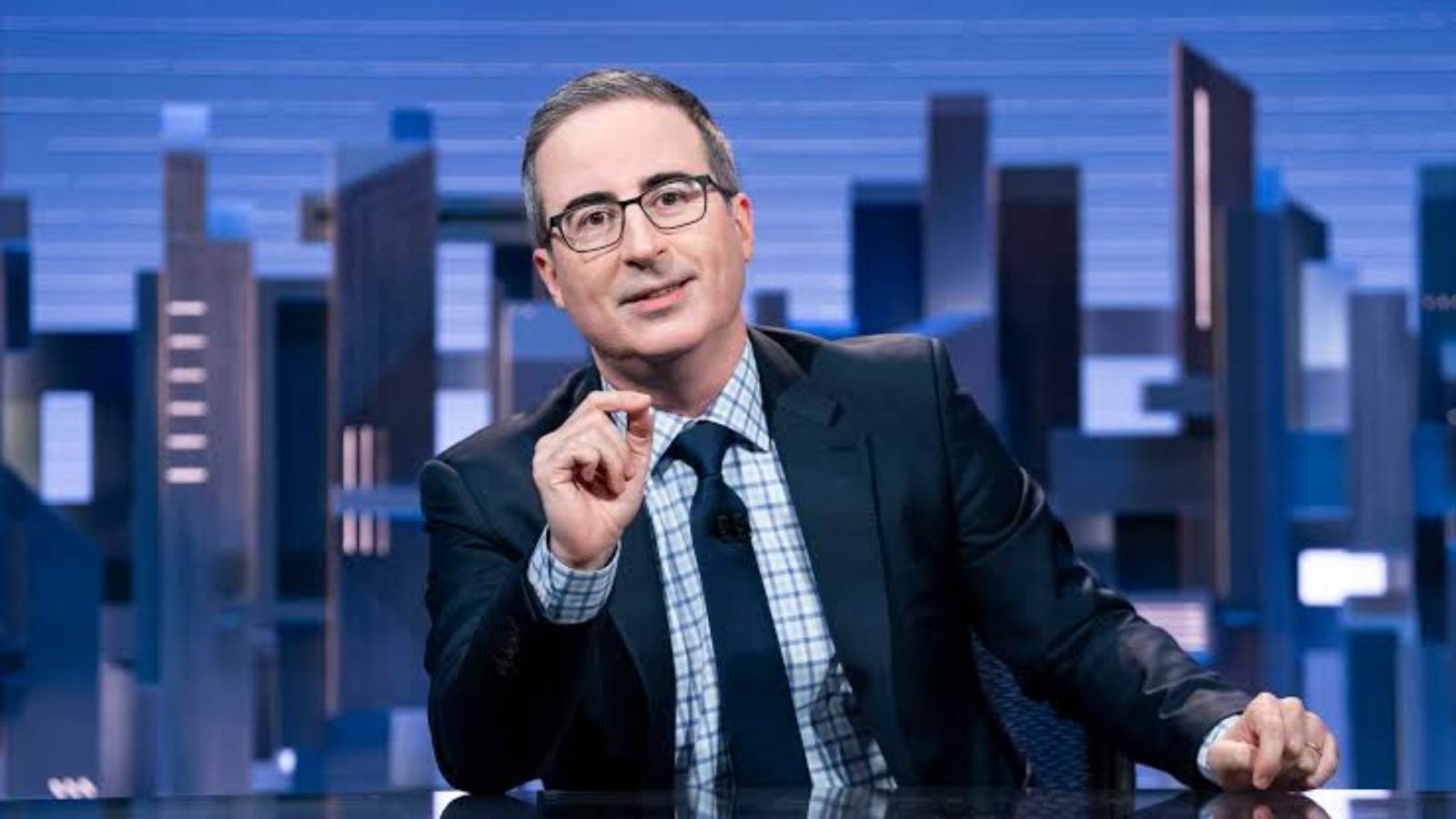 The host of the Primetime Emmy-winning show brought the spotlight back on the man of the hour, Dr. Mehmet Oz. For him, Oz's campaign did not come as a surprise, because "it's been a sh*t show." He also addressed his "daytime snake oil Carnival." Six years ago, John Oliver had a segment where he discussed his sham medication recommendations, and how "46%" of his recommendations were not conducive. Even the celebrity nutritionist had to pay $9 million as he was sued. 
Oliver also mentioned how Oz, being from New Jersey, is running from Pennsylvania State. He said, "For years, he has lived in New Jersey, and his social media frequently shows him at his North Jersey mansion so, he is running for office in a state he doesn't seem to want to live in a savvy political move known as " Eric Adams Special." This statement earned him a roar of laughter from the audience. Oliver also informed that if he is not in New Jersey, he can be found in New York. He continued, "The reason I know that is because his show filmed in this studio."
He said, "His office was actually right across the hall from ours and I'm not saying that is why after we made this prop of a giant alligator giving the finger we set up in our reception area directly facing his office, but it did seem an appropriate way for him to be greeted every morning." John did not stop there. The host showed the pictures and videos of Dr. Oz where he is "overcompensating for questions about his residency." One of the pictures was him and his wife at a Pittsburgh Penguins game. 
With pictures, there are also videos that he shot to "empathize with the concerns of regular Pennsylvanians." He showed a clip of him at a grocery store [messing up the name], buying ingredients for a crudité platter highlighting the soaring prices of vegetables. In the video, he says "We've got Joe Biden to thank for this." Oliver addressed how the ingredients he bought were a "slap-dash crudité nightmare." In another video of Dr. Oz filling gas at a gas station complaining about the rising fuel and gas prices. John hinted that the net worth of Oz is above $104 million.
"It's a little weird for him to act like it's specifically straining his budget, but maybe he's only posting those videos to push slightly less relatable content further down his page," Oliver said, showing a video of Oz wake-surfing in Italy with the song "My Life Be Like."
Lastly, he acknowledged the hard work of the employees working hard at Oz's show. Addressing that he said,  "I have to appreciate how his staff had to work hard, everyday to make sure that it wasn't even worse." He expressed his plans on what he will do if the staff comes back to clean their stuff from the office as Dr. Oz left the show for the campaign. 
Oliver continued, "If any of his staff are coming back to our office in the coming weeks to clean their stuff out, we've actually left a new special message for them on our alligator, 'I'm sorry he seems like a fucking nightmare, because he really does.." The elections in Pennsylvania will take place on May 17th, 2022. Do vote. 
Also Read: Harry Styles And Shania Twain Unite For Surprise Performance At Coachella