Machine Gun Kelly is unrecognizable in the new pictures that surfaced online during a shoot of Jimmy Kimmel Live's segment a man-on-the-street. The pop-punk artist known for his tattoos and wacky hair color is fully transformed into a reporter interviewing pedestrians on Tuesday afternoon in Hollywood.
MGK Has Transformed Himself From Head To Toe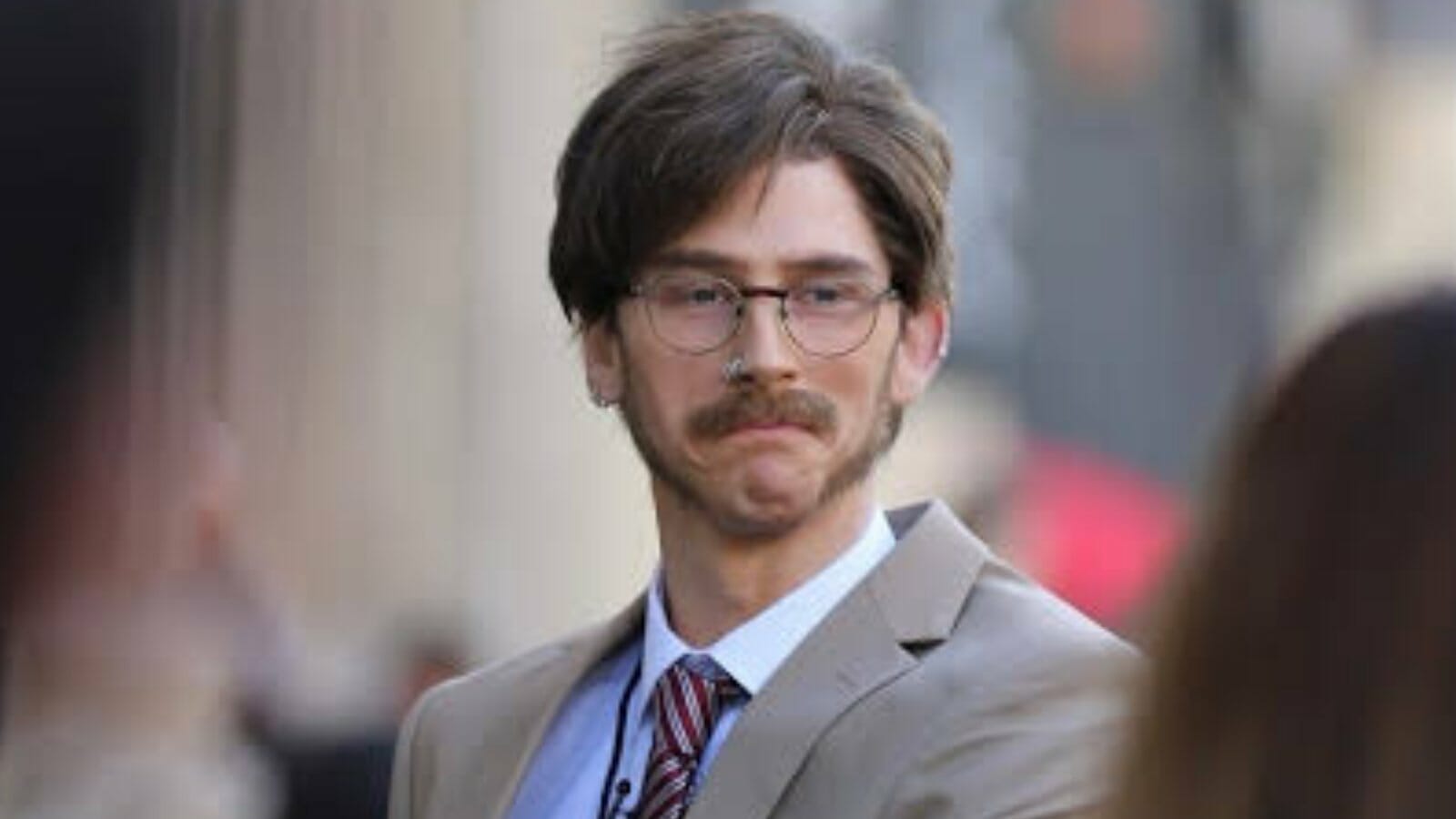 Rap Devil artist, earlier in the day, was spotted at the studio while shooting a segment for Jimmy Kimmel Live in his signature style. His new look consisted of a shirt with a lot of illustrations of Powerpuff Girls and cartoon flowers. He was seen in his pink hair that he has adorned recently.
However, later in the day, he transformed into a completely new person with a tanned suit, red tie, and a PRESS batch for the popular segment at Jimmy Kimmel Live, man-on-the-street. He covered his pale pink hair with a brown wig, wore a mustache and sideburns to make his face look different, and re round-framed glasses. He seemed to enjoy the get-up.
Machine Gun Kelly Has Embroiled Himself In Yet Another Controversy
A clip of Machine Gun Kelly has surfaced on the internet from the 2013 archives, in this clip, he justified his statutory rape claims in reference to then underage, Kendall Jenner. He said, "I'm not waiting until she's 18, I'll go now. I'm 23 dog, I'm not a creepy age. I'm 23, she's 17, and like a celebrity. There's no limits right there."
He later justified his claim with gross logic and examples of the past artists and their predatory behavior. "'Robert Plant, who was one of the greatest lead singers ever, Led Zeppelin, dated a girl who was 14, Axel Rose, one of the biggest bad asses ever dated a girl who was 16,' he says.
'"He wrote a song on his first album about the girl who was 16. Say what you want, if Kendall Jenner is in your bedroom naked and you're 50 – you're going."
The Singer Made Derogatory Remarks About Black Women
Canadian singer, Alice Glass has shared yet another video where he was visibly making derogatory remarks towards black women and talking about oral sex. He said that, ": 'This is that it is, ya'll give the best 'h**d or you say you don't give h**d. But white girls they just give h**d. You just need to show your skills because black girls give the best h**d."
When he was interrupted by a woman walking during the interview, he said, "B*tchh you walk away then, you dirty pig b*tch, eugh, with her fake a** Louis Vuitton purse! I'll go in on this b*tch."
Also Read: The Flash Actor, Erza Miller Arrested In Hawaii For Disorderly Conduct