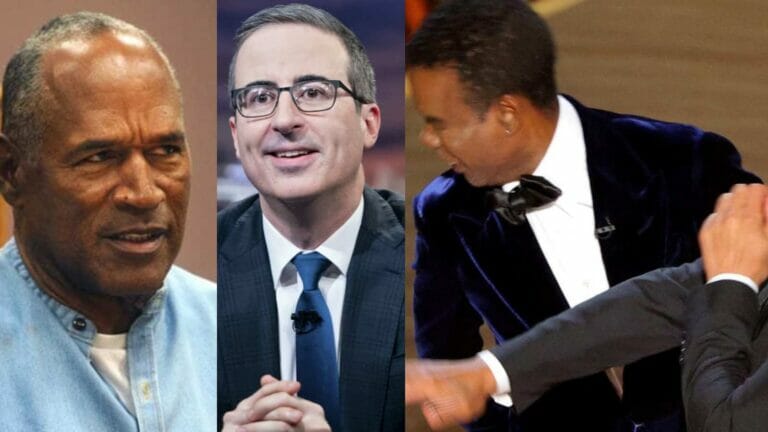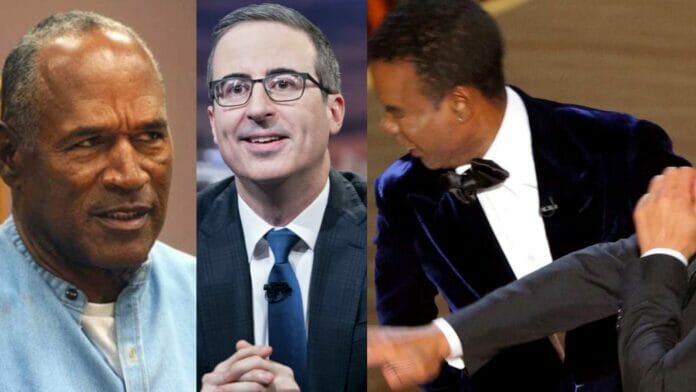 Seems like statements around the unforgettable Oscars incident featuring Will Smith and Chris Rock aren't going to slow down anytime soon. Till now there have been numerous statements made about the incident, some in Smith's support and others staunchly contrasting those. Recently, John Oliver used the stage of his talk show to slam O.J. Simpson. Oliver's statement bashing Simpson came after the comedian defended Smith against his outrageous behavior on a stage as respected as Oscar.
John Oliver Bashes O.J. Simpson For Defending Will Smith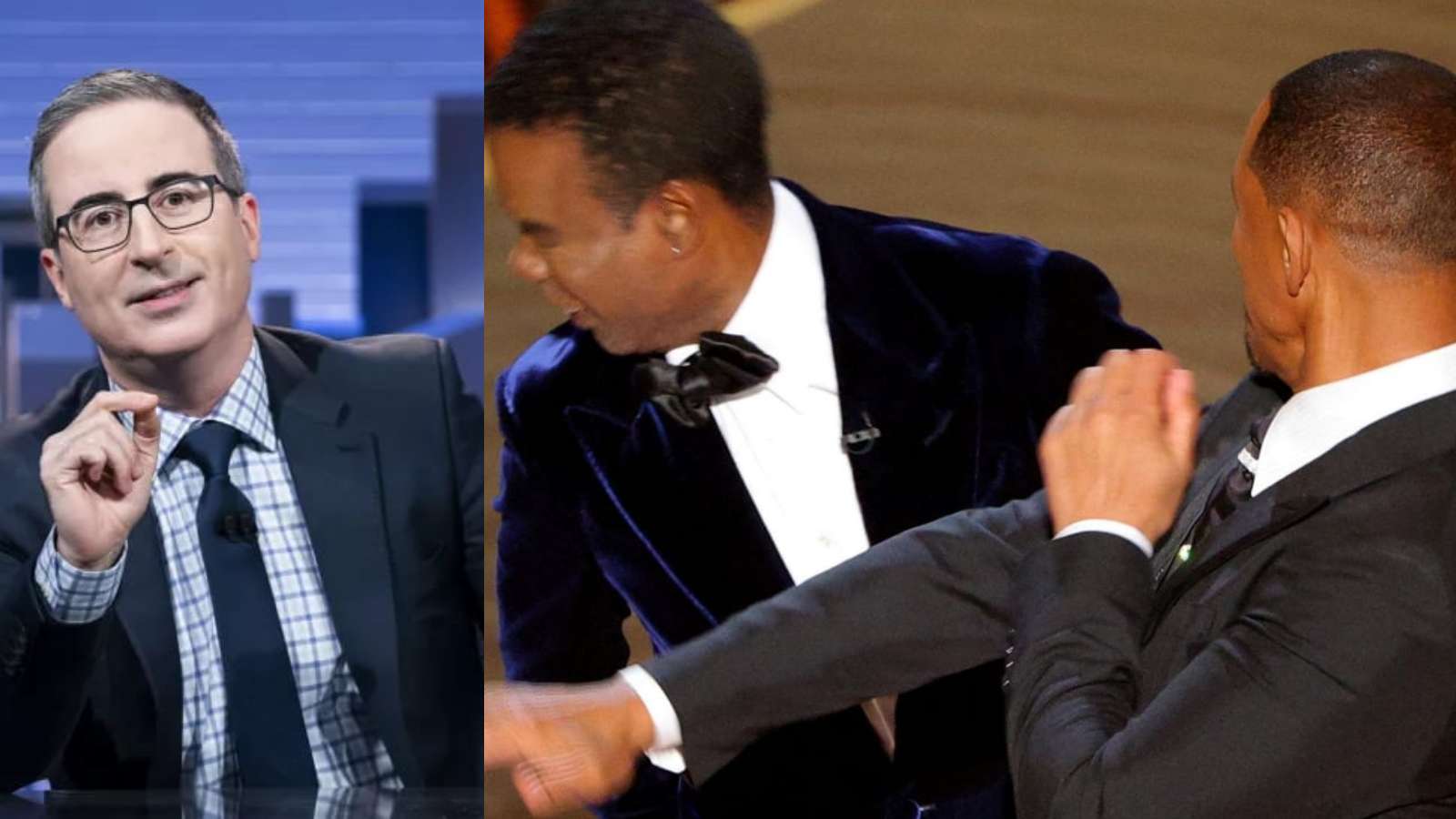 Will Smith bolstered on the stage when Chris Rock was presenting an award. The comedian has cracked a joke on Will's wife Jada Smith's health condition. However, the joke pissed off Smith so much that he went on the stage to smack Chris Rock. While Rock has not openly expressed anything about the disturbing turn of events, Smith has apologized for his actions.
Talking on his show "Last Week Tonight" on Sunday, host John Oliver shut down O.J. Simpson for defending Will Smith. "[Will Smith] was wrong but I understand the sentiment," Simpson shared about the incident. "Nope, not you O.J., not you," Oliver said about Simpson's reaction. "No one wants to hear from you on this, especially, when you seem to be coming live from the COVID patio of a Senor Frog. You can just sit this one out. Think of this situation like a rowdy bachelorette ordering a mimosa: We want as little Juice involved here as humanly possible."
Moreover, Simpson talked about the incident in a detailed video post. "It was unfortunate. I think Will was wrong. Look, I understood the feeling. In my life, I've been through a lot of crap…every comedian in the country had an O.J. routine. Don't think I didn't want to slap some of those guys. You just have to accept that it's humor."
All these opinions are pouring in after Will Smith apologized to the Academy and everyone concerned. "My behavior at last night's Academy Awards was unacceptable and inexcusable. … I would like to publicly apologize to you, Chris. I was out of line and I was wrong and am embarrassed and my actions were not indicative of the man I want to be," he said in his statement.
Also Read: Hailey Bieber Shares Her New Look After Two Weeks Of Hospitalization