It was a night straight out of dreams at Grammy Awards for Olivia Rodrigo. The young singer claimed not one but three awards at the latest ceremony. And well, she proved that making Grammy-worthy music is quite easy than handling three awards simultaneously. Rodrigo accidentally dropped one of her awards while she was getting with all three of them. And interestingly, this moment was perfectly reminiscent of the Grammy awards 2010 where Taylor Swift suffered the exact same accident.
Olivia Rodrigo Breaks One Of Her Grammy Awards
Olivia Rodrigo received three Grammy awards for Best New Artist, Best Pop Vocal Album, and Best Solo Pop Performance. Moreover, she delivered a spectacular performance to adorn the ceremony. However, towards the end of the ceremony, Rodrigo suffered an accident. The singer while posing with all three of her awards, dropped one, instantly breaking it. She pulled off a Taylor Swift with the coincidental accident as Swift suffered through the same back in 2010 when she claimed multiple awards.
However, the light-hearted incident wasn't enough to spot an otherwise fantastic evening for Olivia Rodrigo. Rodrigo in her acceptance speech expressed that her biggest dream came into existence. "Thank you so much to the Recording Academy," she said while delivering her acceptance speech. "This is my biggest dream come true. Dan, you are the best friend, collaborator, and person that I could ever ask for. This is all because of you, so thank you."
Moreover, while accepting her second accolade of the evening, she thanked her parents. "When I was 9 years old, I told my mom I was going to be an Olympic gymnast even though I could barely do a cartwheel and she thought I was joking but I got super defensive, and so the next week, when I told her I was going to win a Grammy, she was very supportive even though I'm sure she thought it was just a little-kid pipe dream," she explained.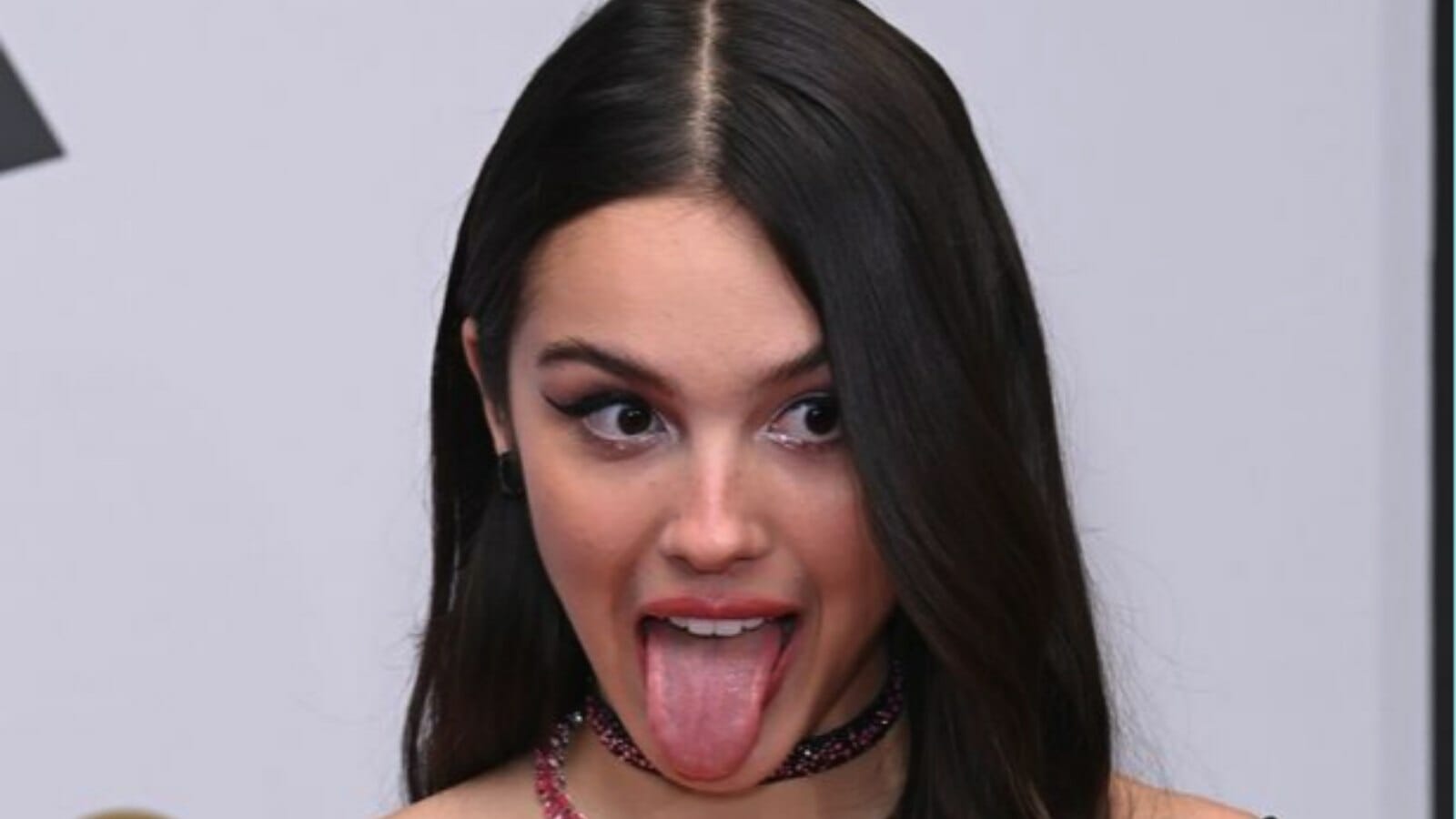 "I want to thank my mom for being supportive of all of my dreams, no matter how crazy. I want to thank my mom and my dad for being as equally as proud of me for winning a Grammy as they were when I learned how to do a back walkover." Following the win, she headed to the winner's room where she was asked to pose with her awards. However, handling all three of them proved difficult as Olivia dropped one that instantly broke into two.
Also Read: Grammys 2022: Most 'Aww-Worthy' Moments At The Red-Carpet This Year