Billie Eilish is an American singer-songwriter. Baird O'Connell, her full name, is a singer-songwriter from the United States. She rose to prominence in 2015 with the release of her debut hit single "Ocean Eyes," which was distributed by Interscope Records' Darkroom division. Billie Eilish, just like everybody else, spends her free private time perusing TikTok. For example, the Oscar winner recently stumbled on a video describing the super-duper floor-length jet-black gown she donned to the 2022 Academy Awards as one of the "worst" outfits of the night.
What Did The Troll Say?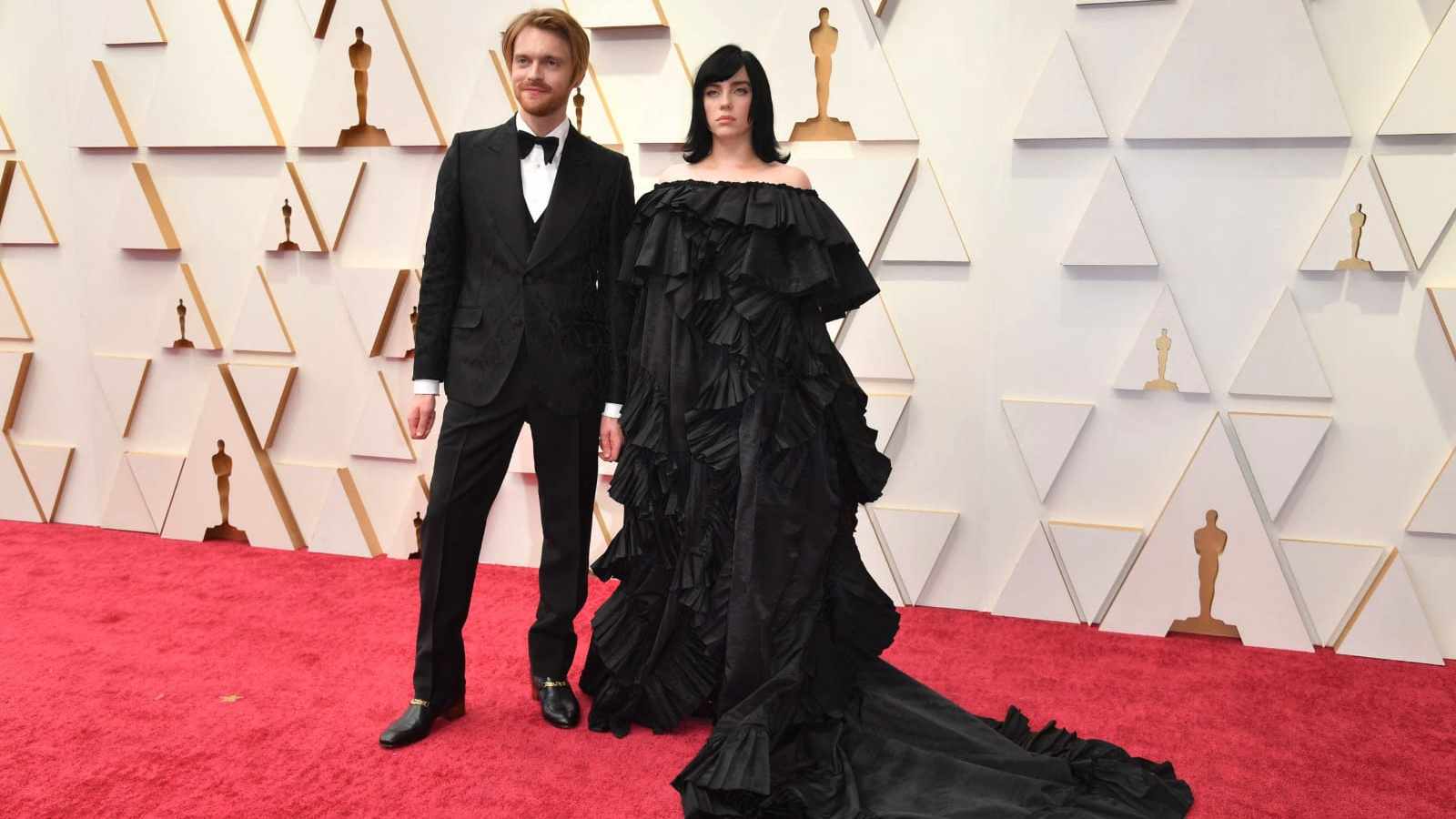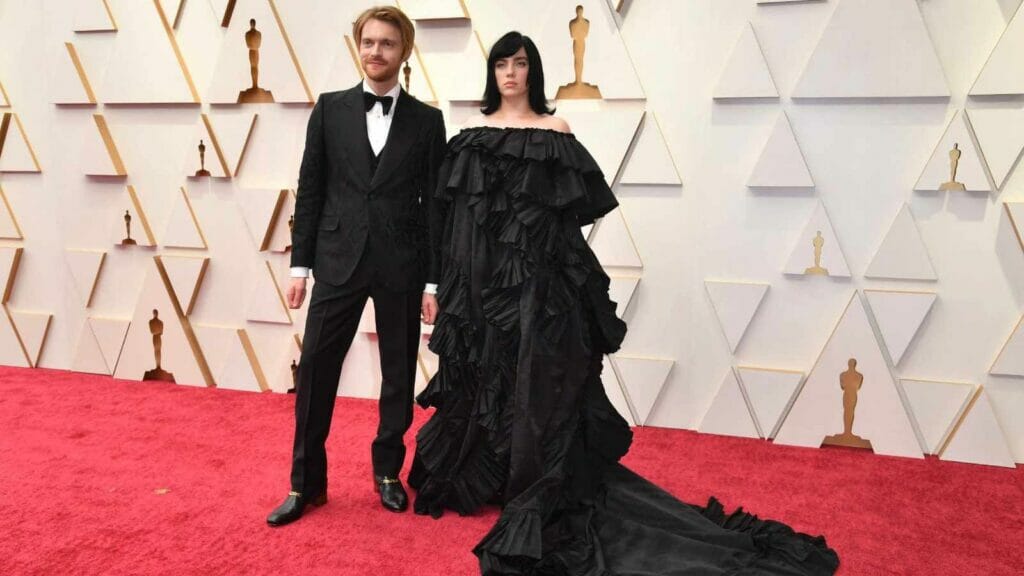 Recently, Billie Eilish walked the oscar 2022 red carpet with her brother. The singer was seen in a black gown which looked a tad bit oversized for her. But anyone who follows Billie knows that she loves these kinds of clothes. Responding to Billie's Oscar look a TikTok user by the name of @koltenkephart uploaded a video claiming, "I hate to do it, but here's my worst dressed from the Oscars, I've had enough of her sh*t."
Billie Eilish's Perfect Response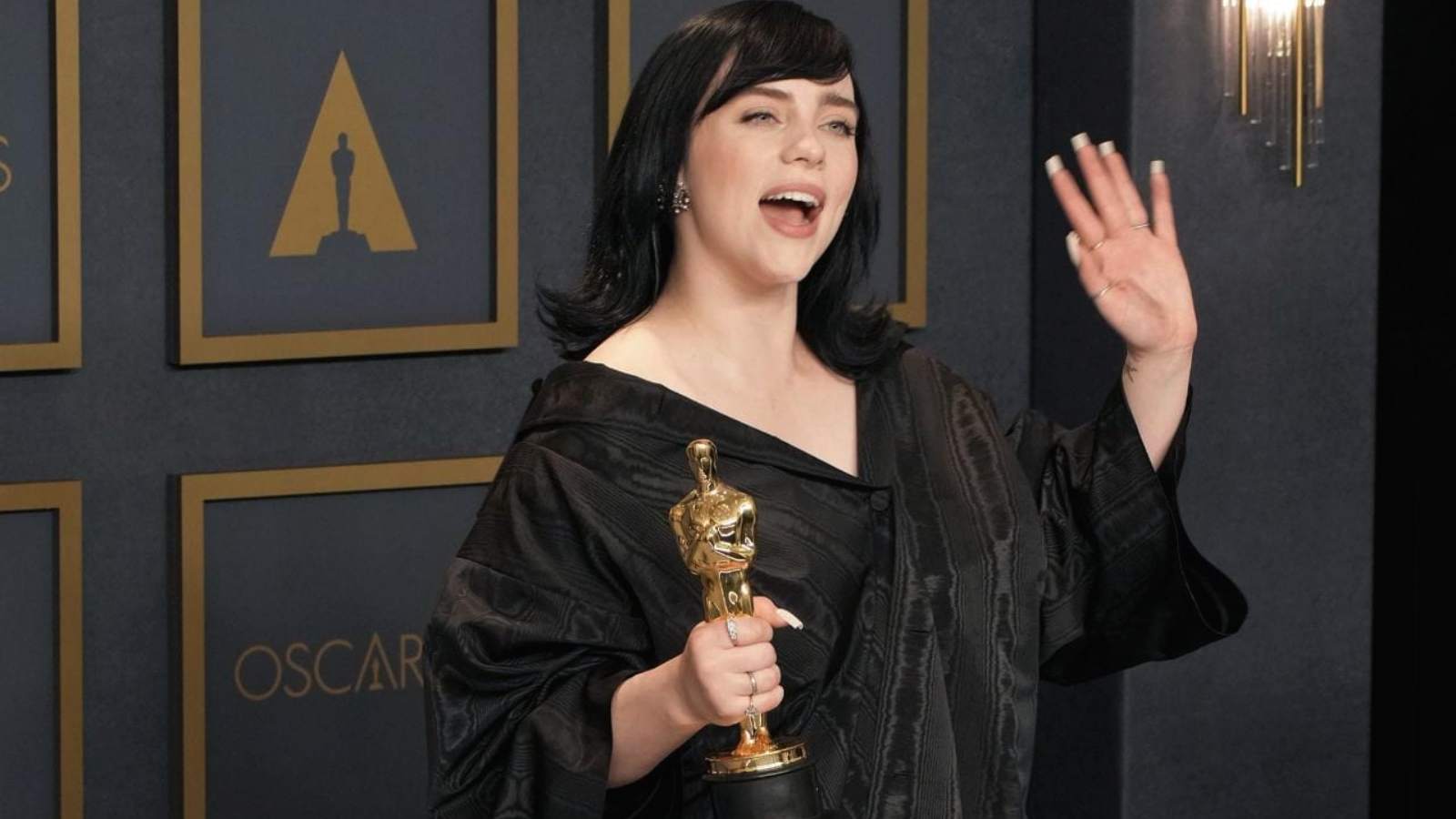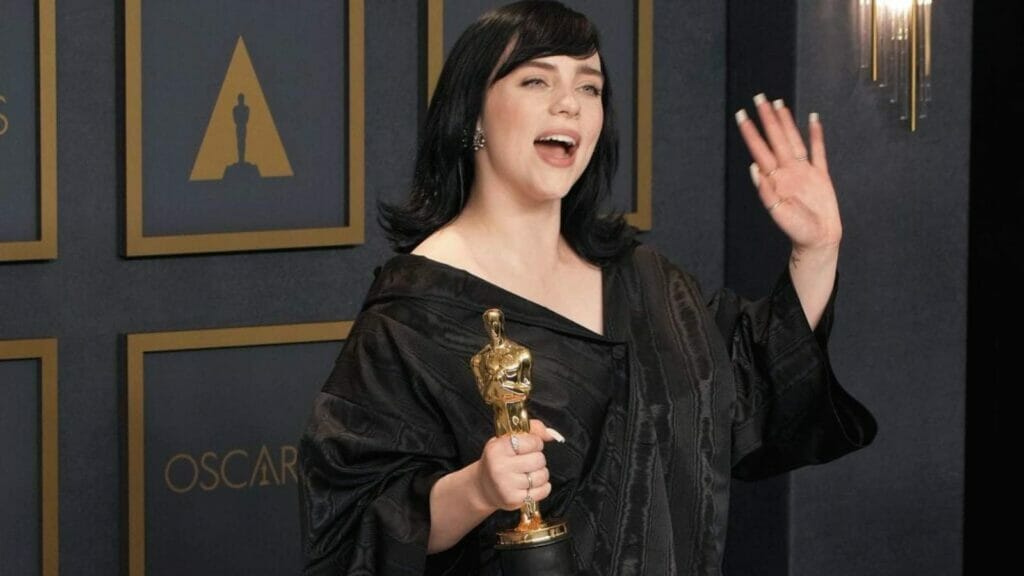 In response, the singer of "Bad Guy" did a TikTok collaboration, turning off the camera and sitting on the toilet. "I'VE HAD ENOUGH OF MY STUFF." "Right now, I'm sh*tting," the pop star commented on the photo. Lionsgate and Duolingo, for example, have both expressed their approval. Billie frequently used the app to combat criticism, most notably when she tweeted that nasty remarks were "basically all I see on this app… My t*ts are larger than yours, so eat my dust."
Billie didn't even last long in the Academy gown in question. She'd switched into another raglan sleeve Gucci suit by the time she went on stage with her brother Finneas to claim their medal for their James Bond theme.
Billie Explains Why She Wears Baggy Clothes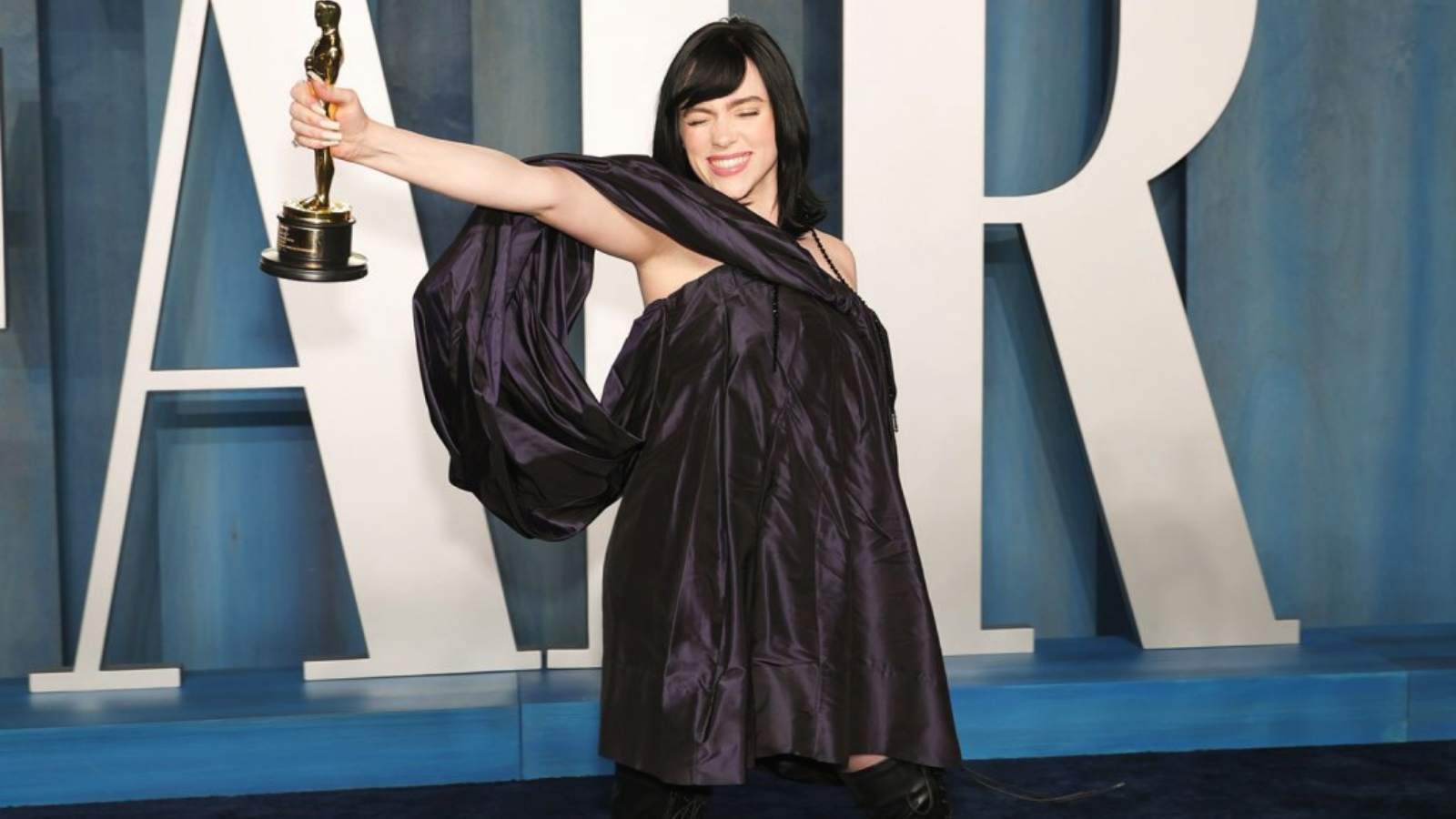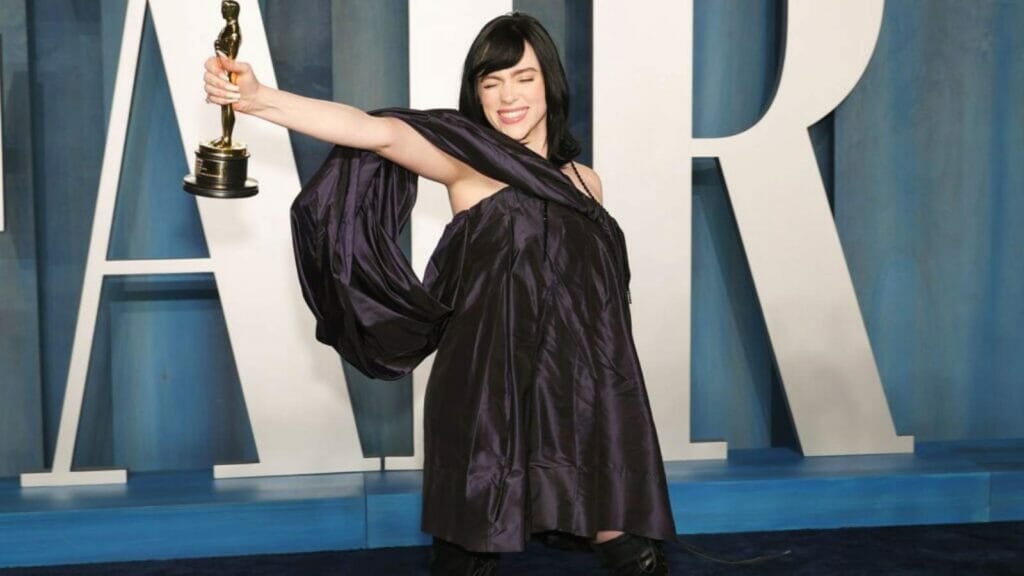 Although Billie has started to venture outside of her comfort zone in terms of fashion, she has frequently explained why she favors bigger ensembles on the red carpet and everywhere else. In a 2019 Calvin Klein ad, she said, "I never want the public to know all about me." "That's why I dress in huge, baggy clothes: no one can judge me since they haven't seen what's below." She told Vogue Australia in a June 2019 interview that her style "allows nobody to judge what my body looks like."
@koltenkephart answered with a list of Billie Eilish outfits people approve of in a follow-up video. "It appears that Billie has forgotten all of the great things I often say about her," the TikToker added.
Billie Eilish Wins An Oscar, Creates History!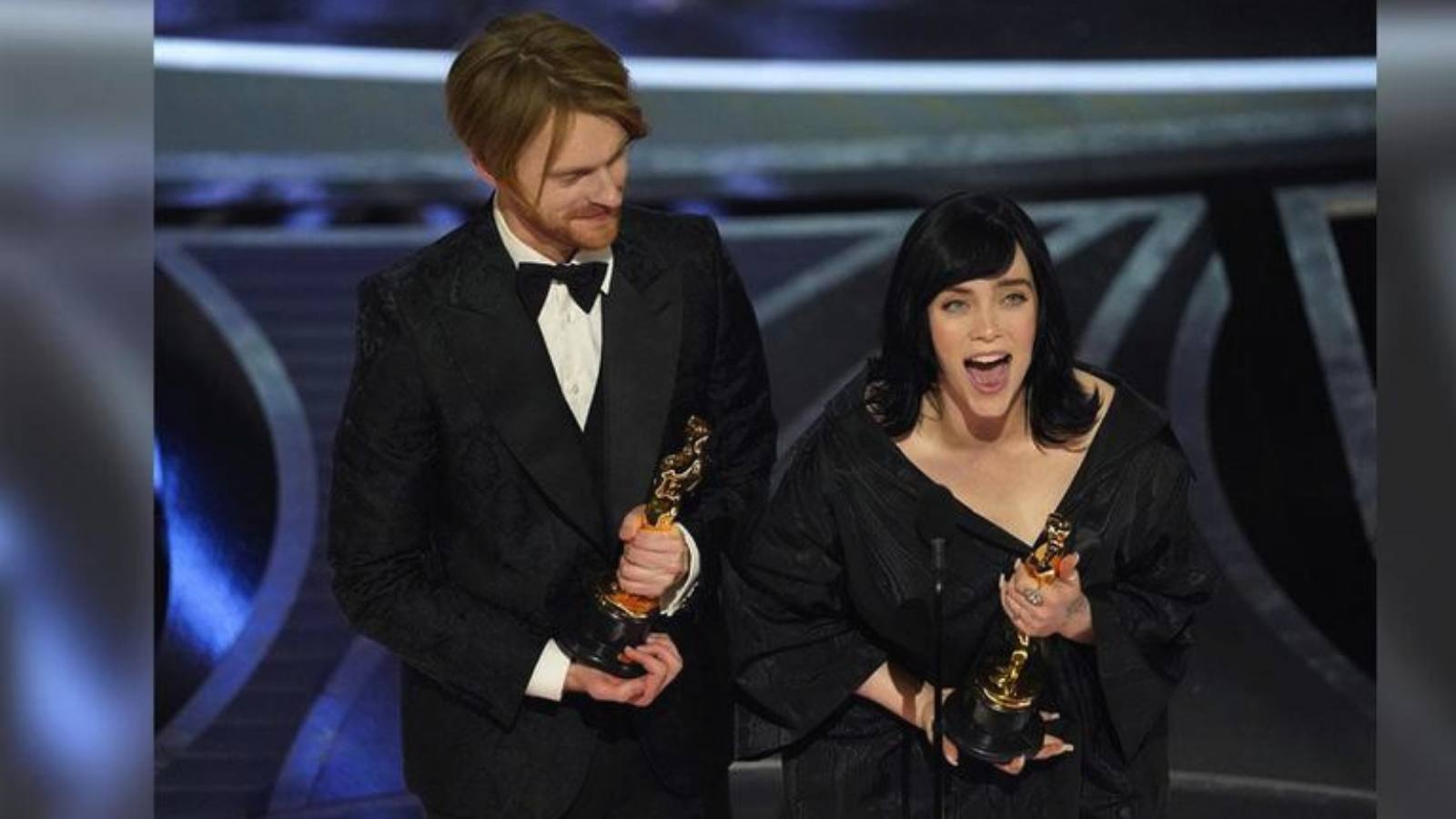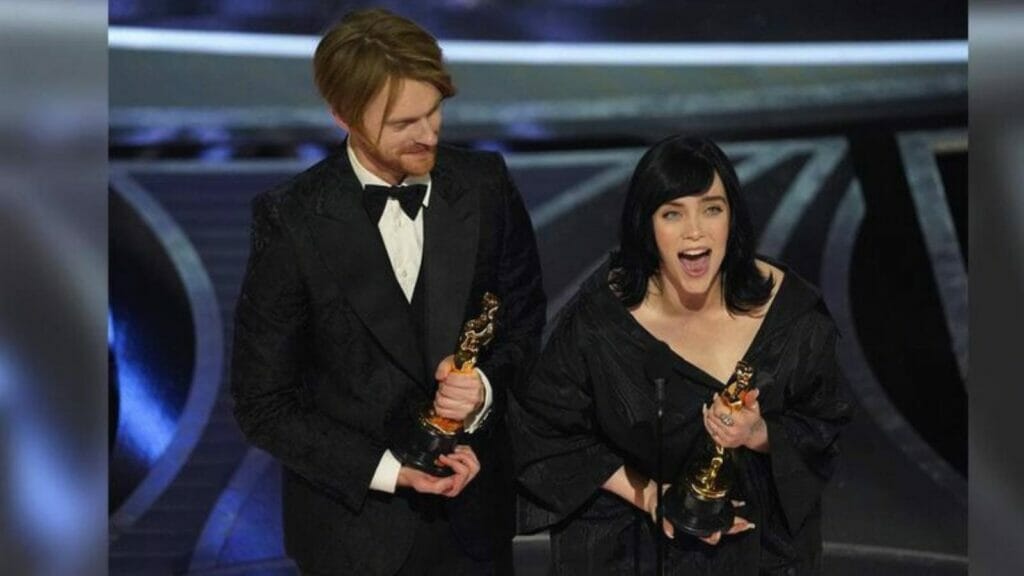 At the age of 20 years and 99 days, Billie Eilish born in the USA on 18 December 2001 has achieved the "triple crown" of world music prizes. The "triple crown" of cinema music prizes involves winning an Oscar, a Golden Globe, and a Grammy for music composed expressly for a film.
Eilish won these awards for her song "No Time to Die," which she wrote for the new James Bond film of the same name, featuring Daniel Craig, Rami Malek, and Léa Seydoux.
Eilish won Best Original Song at the 94th Academy Awards on March 27, 2022, following claiming Best Song Written in Visual Media at the 63rd Grammy Awards on March 14, 2021, plus Best Original Song there at 79th Golden Globe Awards on January 9, 2022 – both for "No Time to Die." Hans Zimmer supplied orchestral arrangements for Eilish's song, which she co-wrote with her brother Finneas O'Connell.
Also Read: Renée Zellweger Reveals Her Casting Couch Incident With A Producer