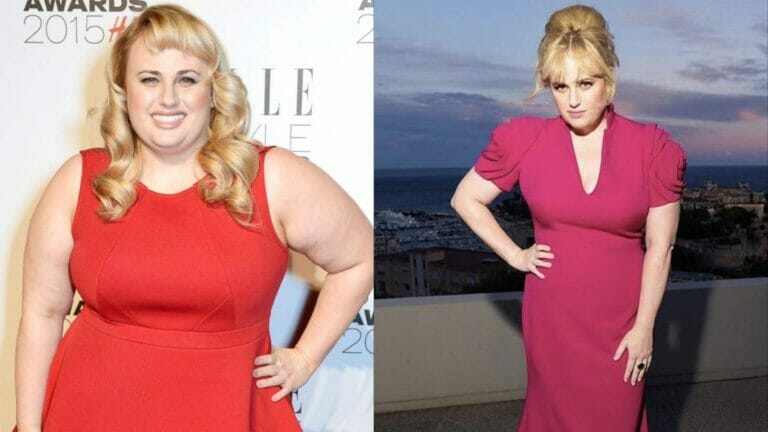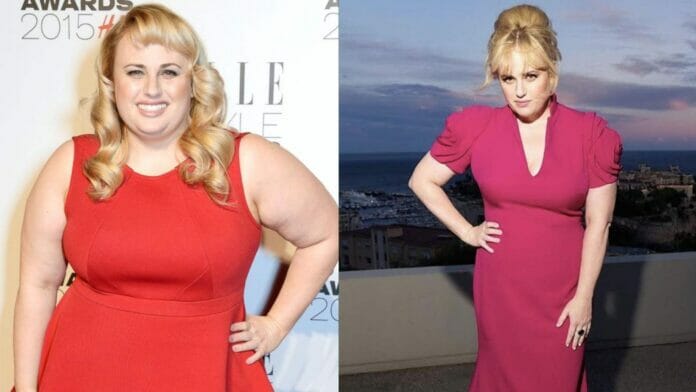 The most favorite thing on social media sites that we all adore is health transformations. It just amazes sometimes how consistent people are getting when it comes to a healthy body. The good thing about it is that its' not limited to any boundary. Do it anywhere however you want.
However, some people just can't be ignored in health transformation. So is the case of Australian actress and writer Rebel Wilson. Rebel Wilson started her transformation journey back in 2020 at the age of 39, which by the way is a huge step at that age. Her journey started with a continuous diet and exercise. 
Rebel Wilson Transformation
Now, 41-year-old shared the result of her successful efforts. Rebel shared a picture of her on social media with the caption Rebel Rising. In the picture, she is seen wearing a green sports bra and leggings set paired with pink sneakers as she clicks herself. This has caused a frenzy over the internet as friends family and fans have truck-loaded her post with positive affirmatives. Mindy Kaling is one among her pals to comment 'looking fantastic' on her pic.
Along with starting her journey of fitness and health, Rebel revealed that she wants to work on her body for improving fertility as suggested by her doctor. However, there is no news if she is looking forward to motherhood anytime soon.
In October 2021, Rebel told Daily Telegraph's Stellar Magazine that she is going through her fertility journey for the past two years in hopes of having a family of her own. She is doubtful or a bit unclear about her hopes as it is an emotional rollercoaster for her thus looking forward with a positive outlook.
In the interview, she suggested that one should not focus on a particular weight goal rather stop using food to numb their emotions. It's more about how much you love yourself and the journey you are on. In her perspective, women are the most beautiful when they step into their realm of power.
Rebel Wilson's Team Is So Jealous Of Her
The Pitch Perfect actress revealed with BBC that her pears were wary about her losing weight. She revealed that when she said she is gonna go for the year of health she got a lot of pushback from the team in Hollywood. They asked her why she wants to do it while she is earning millions as a funny fat girl.
Further, she added that it was her confidence in herself that helped her pull through her red carpet appearances. Irrespective of her weight her confidence boosted energy in her. However, she slowly realized that it was her emotional eating behaviors behind her health. She shared how eating a tub of ice cream to numb her emotions was completely unhealthy and unnecessary.