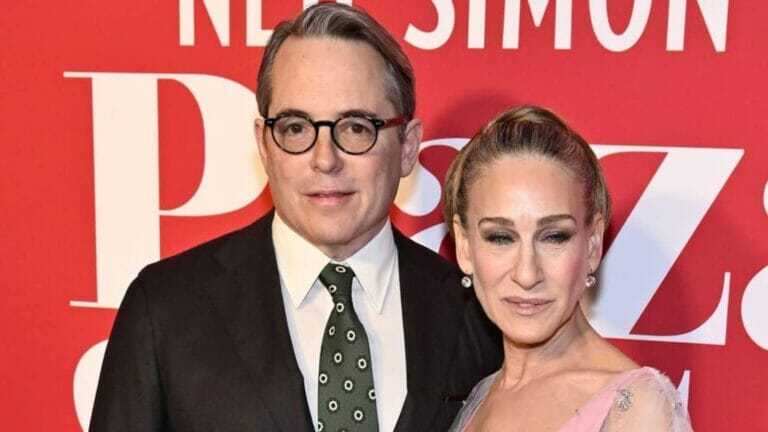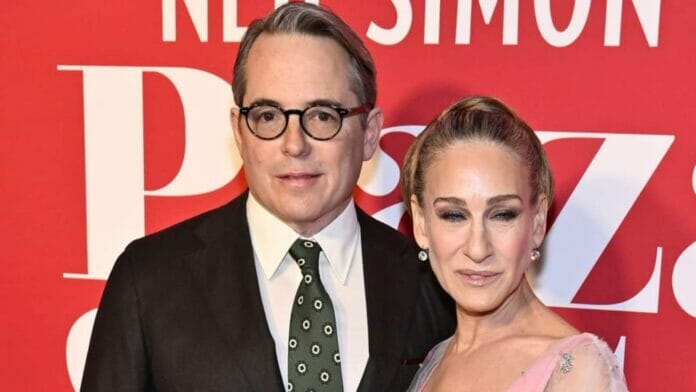 "Family that slays together, stays together." The epitome of this statement is the Sex And The City alum Sarah Jessica Parker's family, who made a dazzling appearance on the red carpet of New York City's Hudson Theater for the opening night of the couple's Broadway show of Neil Simon's Plaza Suite. The highlight of the event was their kids who also made a rare appearance to support their parents.
Sarah Jessica Parker & Matthew Broderick's Children Bedazzled The Red Carpet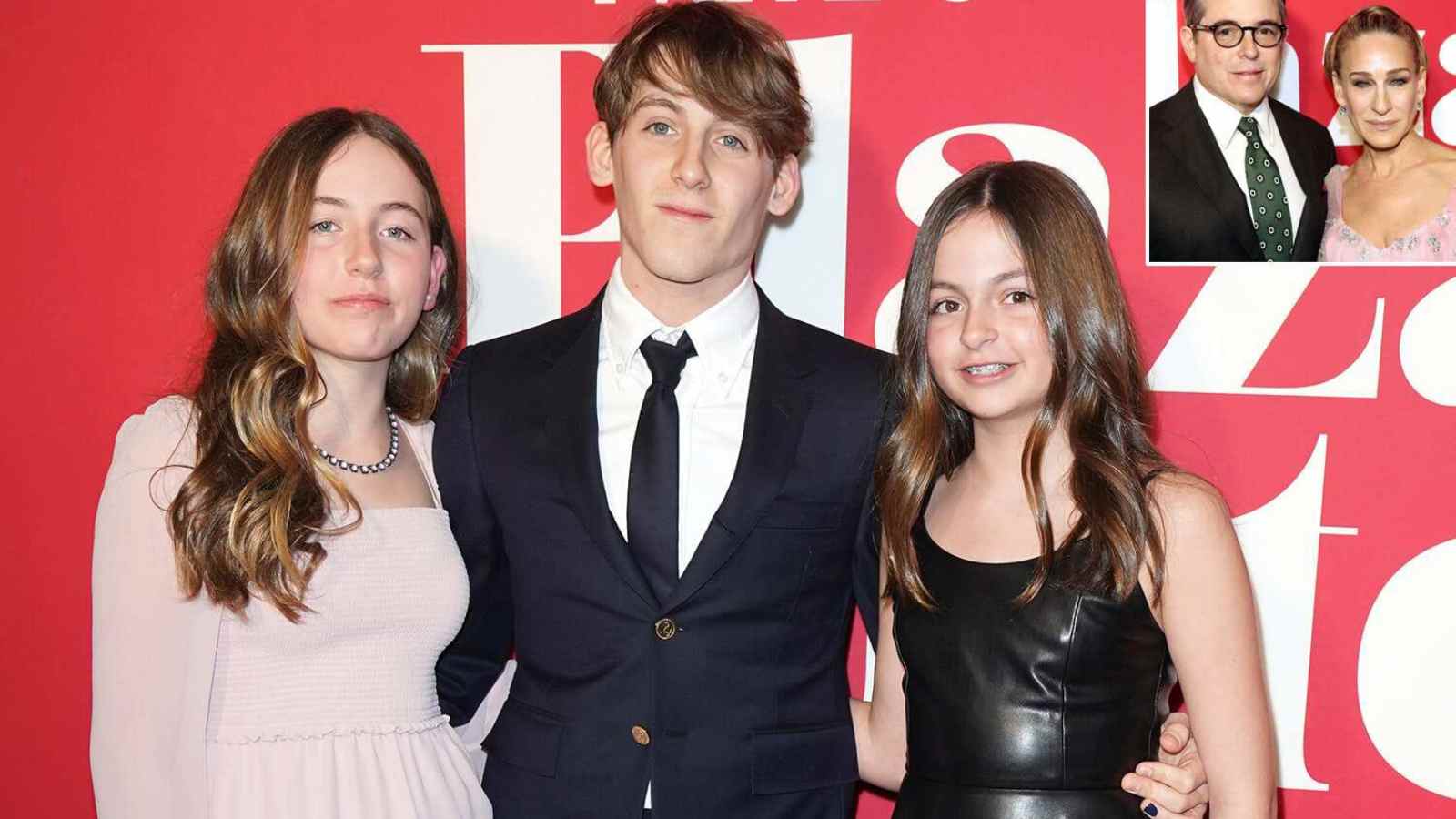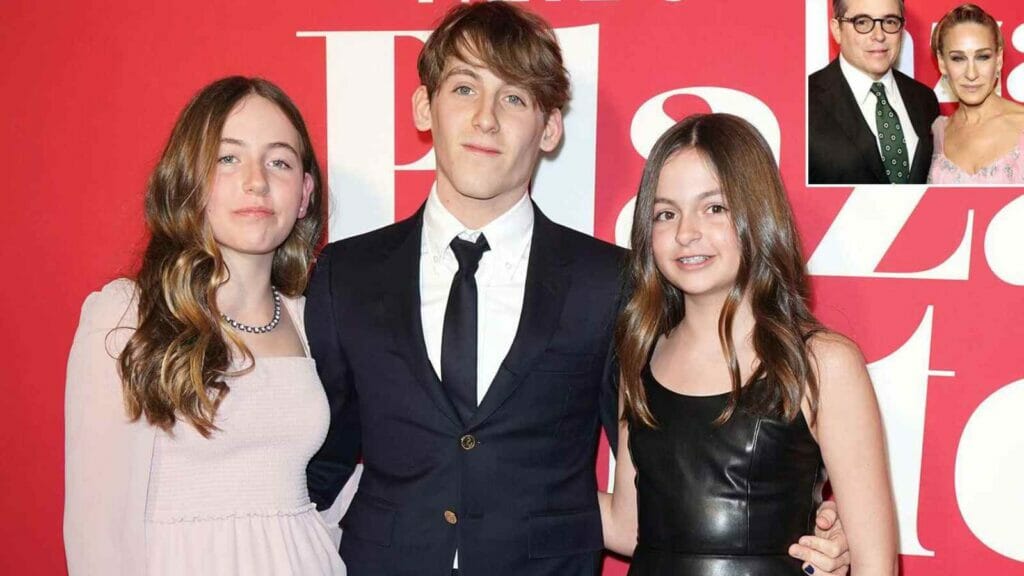 The three children, James Wilke Broderick, 19, and twins Marion Loretta Elwell Broderick and Tabitha Hodge Broderick, 12 appeared on the red carpet to support their parents. All the children posed for the pictures, sans parents. James was looking all suave in a dapper black suit. Marion was wearing a cute, pink tulle dress for her appearance. On the other hand, Marion complemented her brother and wore a black leather dress.
Both the parents made sure to keep their children off the limelight and their social media. The trio hardly makes any public appearances. In December 2021, James accompanied his parents to his mother's New York premiere of the Just Like That series. The last time the trio was together was for the Broadway opening of Charlie and the Chocolate Factory four years back.
The parents were equally exquisite in their appearance. Sarah Jessica Parker wore a gorgeous pink Prabal Gurung gown covered in glittering silver stars for the opening night on West 44th Street in Midtown Manhattan. Whereas, Matthew was all suited in a brown suit, and forest green, polka-dotted tie.
Plaza Suite Is About A Couple Navigating Unexpected Revelations In Their Relationships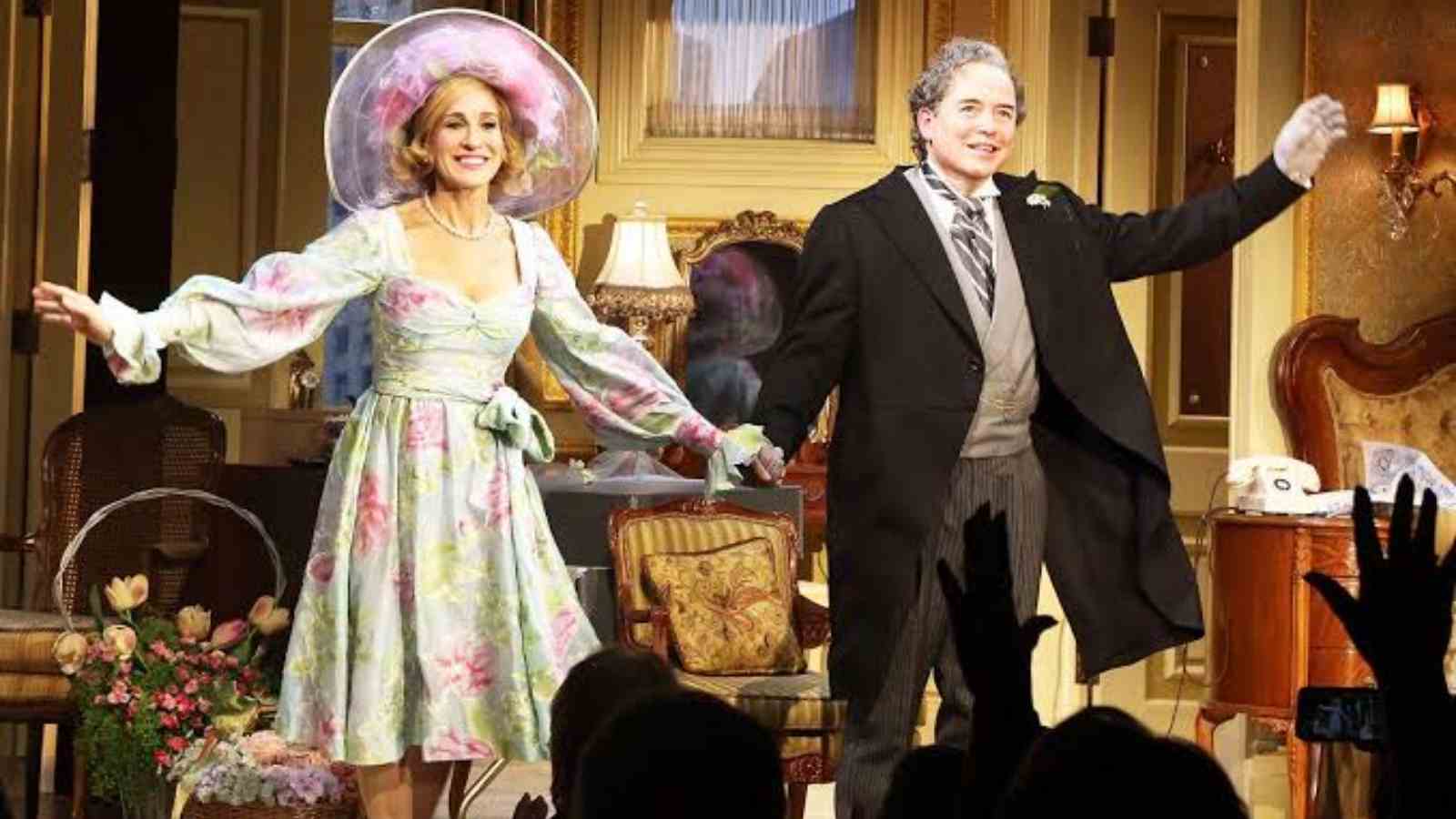 Plaza Suite marks the couple's second appearance on the Broadway stage together. It is a three-act play about three couples (all played by Parker and Broderick) that happen to be staying in suite 719 as they navigate unexpected revelations in their relationships. Along with their children, the play was attended by guests like Andy Cohen, Cynthia Nixon, Martin Short, and many more.
The play due to the Covid-19 hiatus. Now, it is ready to go on stage. The preview performances began in February and received positive reviews. The original play by Neil Simons was staged in 1968 and received three Tony nominations.
In a joint statement, Sarah and Matthew said, "We're overjoyed to finally be able to welcome Broadway audiences to the Hudson Theater. To finally see Neil Simon's celebration of New York, New Yorkers, and the wonderful ways they fall in love. We simply can't wait." 
Eliciting on how significant the play is, Parker stated, "How much it is about relationships and marriage and milestones and betrayal. How much it is about marriages at different parts, at different points of years spent together, and the absurdity of all of it."
Also Read: Lamar Odom Wishes He'd Protected Khloe Kardashian As Will Smith Did For Jada