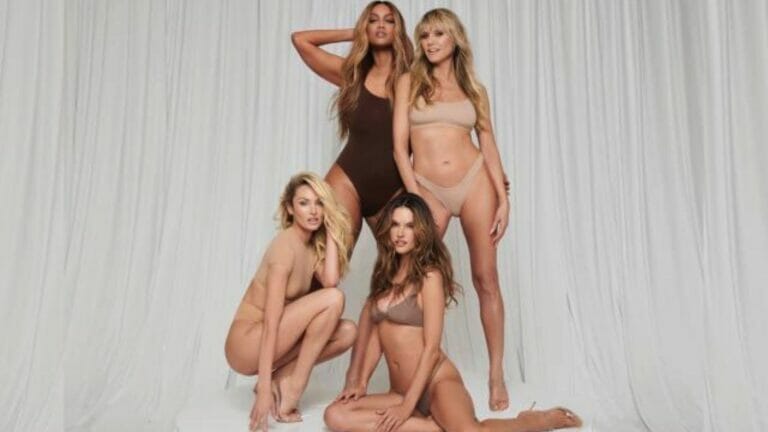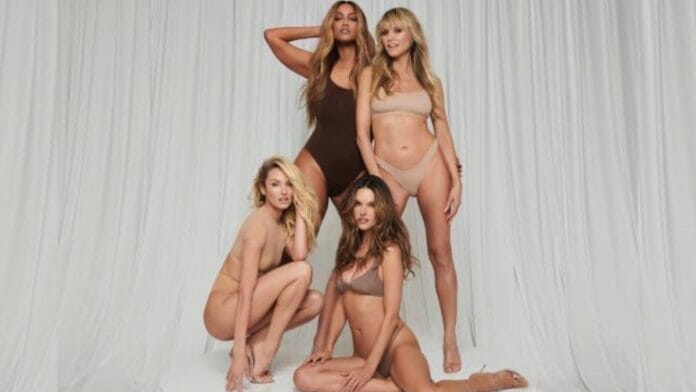 SKIMS, the shapewear brand co-founded by Kim Kardashian has started a new campaign. In a first, former Victoria's Secret Angels Tyra Banks, Heidi Klum, Alessandra Ambrosio, and Candice Swanepoel have come together for Kim's project. SKIMS owner and supermodel, Kim Kardashian has finally found the perfect lineup of Collaborators for her upcoming brand campaign. Kim will also feature on the campaign cover.
SKIMS New Campaign Features A Range Of Elite Supermodels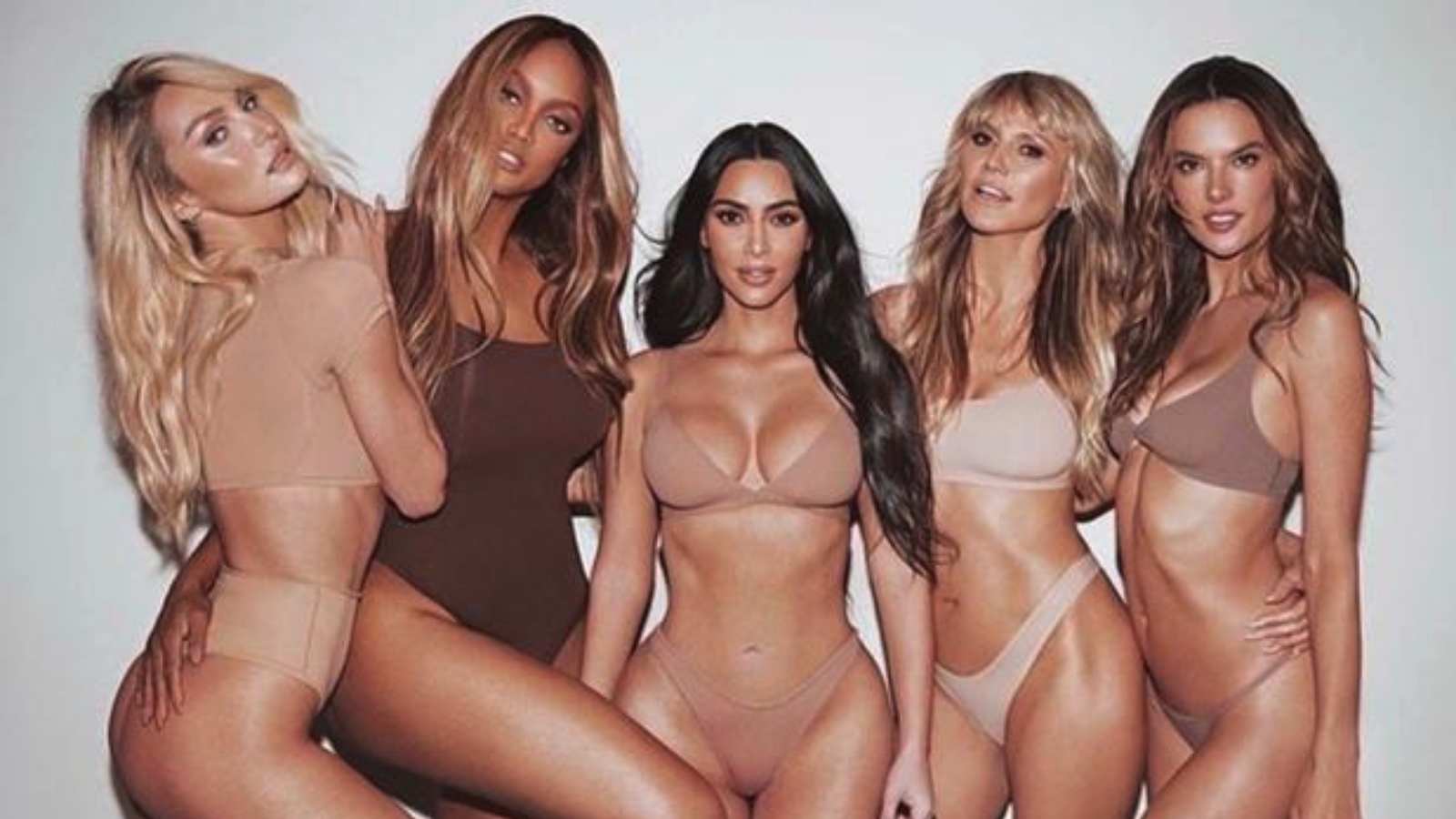 Kim Kardashian recently shared a picture that featured the former Victoria's Secret models for SKIMS Fit Everybody Collections. The brands' collections include bodysuits, things, and bras.
Heidi Klum, the 48-year model wrote, "It has been a while since we were all together so it was so special to be reunited" and called it a blast. On the other hand, Alessandra Ambrosio wrote, "The posses you never knew you needed."
Through Twitter and Instagram, Kim has revealed she was not in any such plan but she "stopped by and jumped in because it was too iconic." According to the news sources, SKIMS's owner "selected all four household names to star in the campaign showcasing the models' strength, energy, and everlasting allure with imagery that reflects the group's enduring legacies."
The campaign is about saluting "strong, powerful women, highlighting the high fashion collective's prestige in shapewear pieces that make all women feel like icons".
Apart from these beauties, we have seen Kim's sister Kourtney Kardashian, Kate Moss, Meghan Fox, Paralympic, and Olympic athletes who became the faces of this brand in past.
Kim Kardashian Shunns Her Own Brand KKW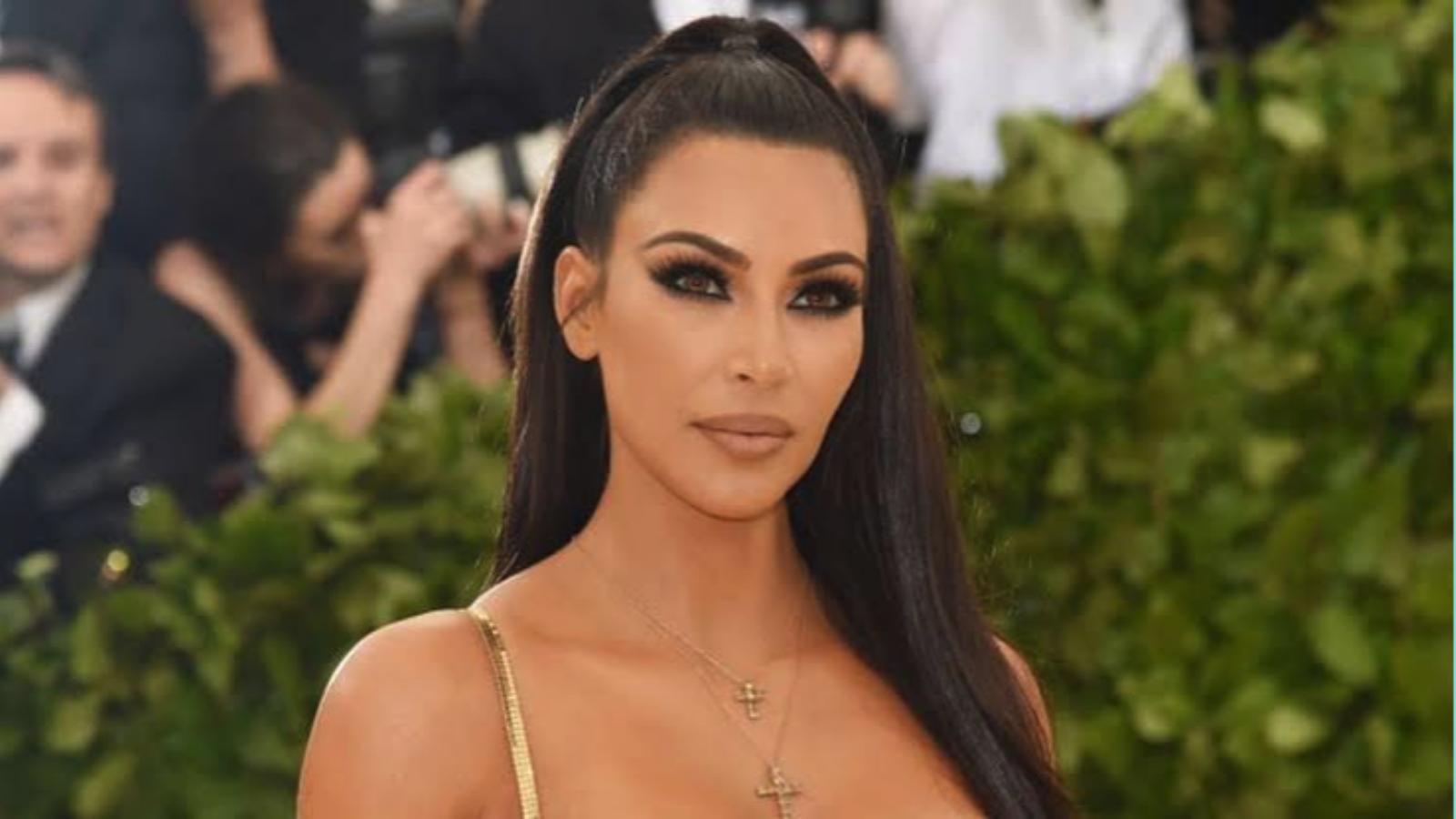 The 41-year-old model has also updated us with the shutting down of her KKW fragrance. The reason behind the decision is the name which is an abbreviation of her married name, Kim Kardashian West. She further revealed reopening it with a new name and brand tag. But right now she is flashing over SKIMS Fit Everybody Collections.
Also Read: The Witcher Season 3: New Set Image Shows The Return Of Geralt, Ciri & Yennefer