Taylor Swift has become an unstoppable force within the music industry with almost all her albums topping the music charts. And the fans of the singer aka Swifties have now earned another way to celebrate their favorite artist. Taylor Swift now has an exciting game to her name that challenges her fans to prove their likeness to her songs. Taylor Swift Heardle, the game has a pattern where the player has to guess the singer's song by listening to the first few seconds of it.
How To Play The Taylor Swift Heardle?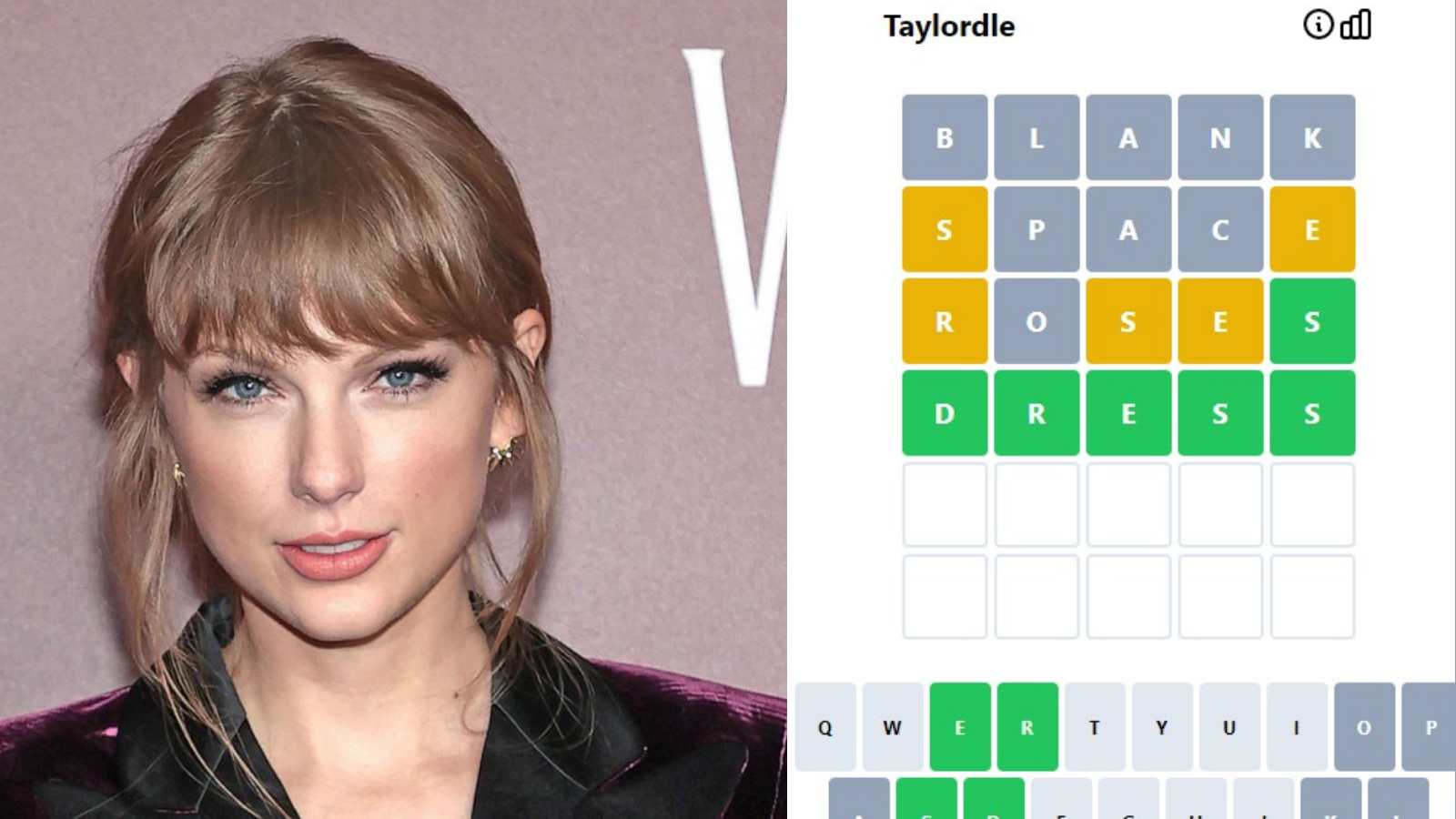 Heardle is a spin-off of the massively followed game Wordle that challenges people to guess a specific word. Previously, similar Heardles like One Direction Heardle, Harry Styles Heardle, and BTS Heardle existed and enjoyed the reception by the artist's wide fanbase. Following the lead, now a Taylor Swift Heardle has launched gifting the Swifties their long-awaited wish.
Taylor's Heardle follows similar basic working to Wordle and other Heardles. It was created by a Twitter user @beachboysstan using Glitch, the software used to develop the likes of similar games. Like others, this Heardle provides a total of six chances to guess Swift's song. A clip of her song plays and the user guesses by listening to an excerpt of it.
The game offers not more than just a few seconds of the song. With every wrong guess, the player gets more seconds of the song to help identify it. It goes like an added second with every wrong guess up until the given six tries. The clip goes from one second, two seconds (+1), four seconds (+2), seven seconds (+3), and 11 seconds (+4), to the final sample of 16 seconds.
Another notable feature of this Heardle allows the user to skip to the next second of the song. The feature lets the player save his attempt and get another hint without making a blind guess. Moreover, the clip doesn't necessarily play only the introductory part, as it can be picked from any part. Similar to other such games, the Taylor Swift Heardle also resets every day at the tick of midnight.
I may not be able to get wordle in the first try, but don't test me with Taylor Swift Heardle pic.twitter.com/jmrCQHuS4H

— amanda (@amandacudd) April 17, 2022
The game also provides a "share" feature same as that in Wordle using which the user can show off his result online. Twitter is filled with fans boasting about their results. And seems like the few seconds are more than ample for Swifties to identify the songs.
taylor swift heardle proving how unhinged i am when it comes to blondie pic.twitter.com/rNKalK4ox5

— Amy???? (@amycowlardx) April 17, 2022
There's a Taylor Swift Heardle game.. like Wordle but with her music! *Adds to the list of things that keep me unproductive at work.* pic.twitter.com/dtKxFBmSef

— Tuck ???????? (@_tucktuck_goose) April 15, 2022
Yep. That's me. You may be wondering how I got Taylor Swift Heardle in under a second. It's cuz I don't listen to any other artists. pic.twitter.com/fsJbFaVxuH

— ???????????????????????????????????? (@xtinehu) April 17, 2022
Also Read: Anitta Wins Over Fans During Coachella As She Becomes First Ever Brazilian Solo Artist To Perform At The Festival