Apparently, Doja Cat is ready to quit the music industry as suggested by her online activities. The singer says she's done with it all. This comes after her show in Paraguay was recently canceled due to a storm and flooding. However, Doja Cat faced massive criticism from the Paraguay audience after the cancellation. Moreover, she also expressed about her performance at the Brazil concert.
Fans Criticize Doja Cat Following The Cancellation Of Her Show In Paraguay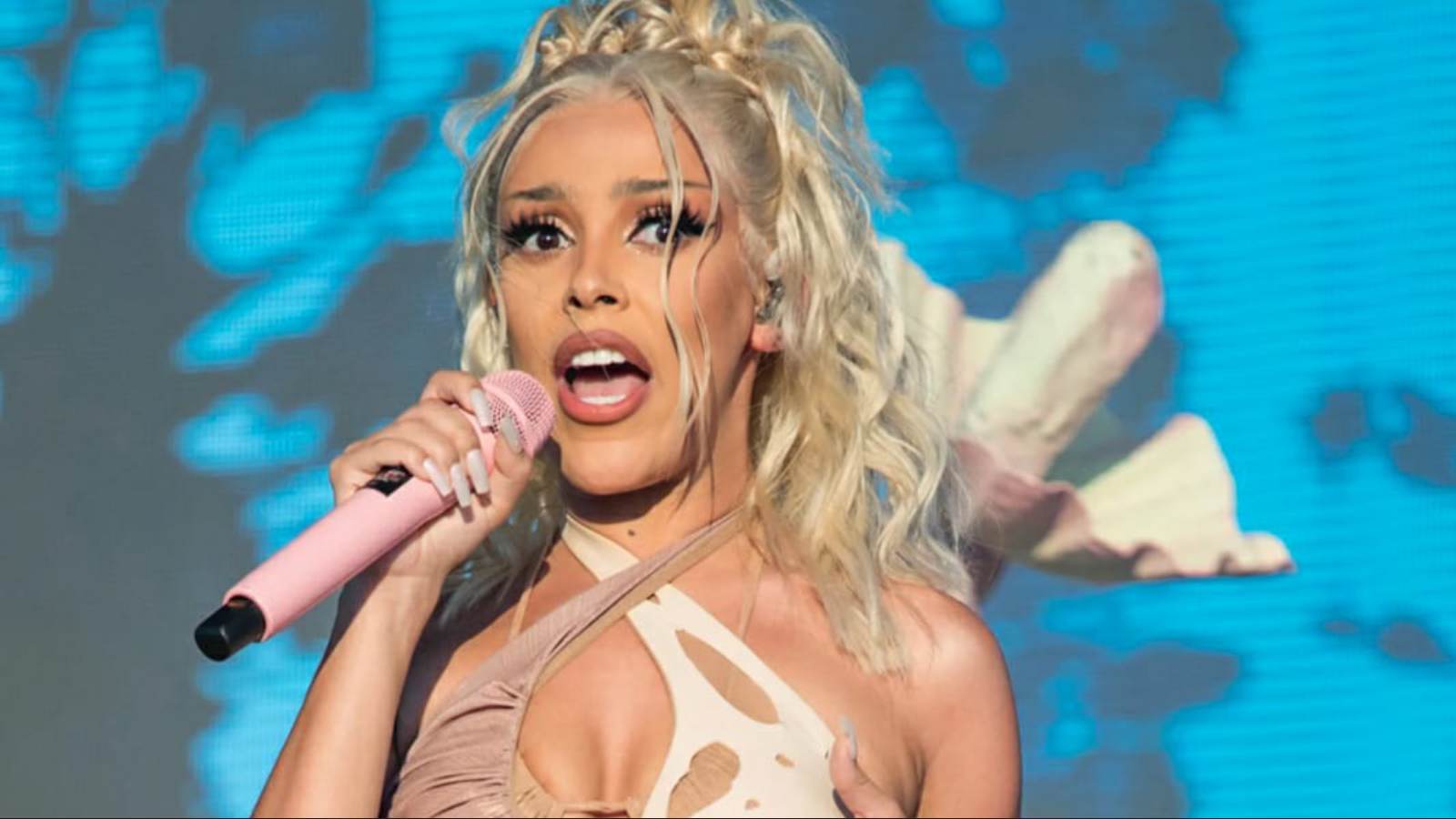 After her performance in Brazil, Doja Cat admitted that she didn't perform at her best and apologized over Twitter. "I don't think I gave Brazil a good enough show tonight at all and I'm sorry for that but thank you guys for coming out I f-cking love you and thank god we got another show tomorrow I promise I'll do better," she wrote.
However, her apology caused the audience from Paraguay to bash the singer. The singer had a performance at the festival in Asunción, Paraguay before the Brazil concert. However, a storm in the area, eventually, caused the show's cancellation. The singer's ignorance of the show's cancellation annoyed some fans. Moreover, the lack of acknowledgment of the matter further irked the fans. However, her comments after the Brazil show triggered the fans who accused her of not caring for their country.
Doja Cat's Social-Media Outburst
I'm not sorry

— i quit still (@DojaCat) March 24, 2022
The singer replied to a tweet that said it was too late for the singer to apologize. "I'm not sorry," her reply to the thread read. Moreover, after some fans demanded an apology from her side, she out a clearer message of not doing so. "I moved on I'm just gonna let everybody be mad," she wrote in a separate tweet. Additionally, she expressed that she is "not taking pictures again with anybody else after this tour."
After incessant criticism, the singer lost her calm and in a tweet expressed her want to quit music altogether. "It's gone and I don't give a f-ck anymore i f-ckin quit i can't wait to f-cking disappear and i don't need you to believe in me anymore. Everything is dead to me, music is dead, and I'm a f-cking fool for ever thinking I was made for this is a f-cking nightmare unfollow me," she wrote. The singer then changed her username on the app to "I Quit".
This shit ain't for me so I'm out. Y'all take care.

— i quit still (@DojaCat) March 25, 2022
Moreover, the following morning there were speculations about her stance of quitting. The singer then changed the username to read 'I quit still". However, Doja Cat recently posted a video on Instagram where she's singing while getting ready for a show. The caption with the post read, "I'm bouta bust."
Also Read: Ana De Armas Net Worth 2022: Actual Wealth Of Deep Water Star