Angel City FC, a women's soccer team co-founded by Natalie Portman debuted in the National Women's Soccer League on Saturday. Angel FC isn't just another regular team, this team holds a purpose beneath the surface. This team boasts an all-female-led ownership list. Moreover, the founding members consist of prominent names from fields like sports, entertainment, and retired USWNT legends. Just a game old in the league, this team enjoys the attention that's usually stored for a prominent, championing team, for all the right reasons.
Angel City FC, A Female-Led Women's Soccer Club Co-Founded By Natalie Portman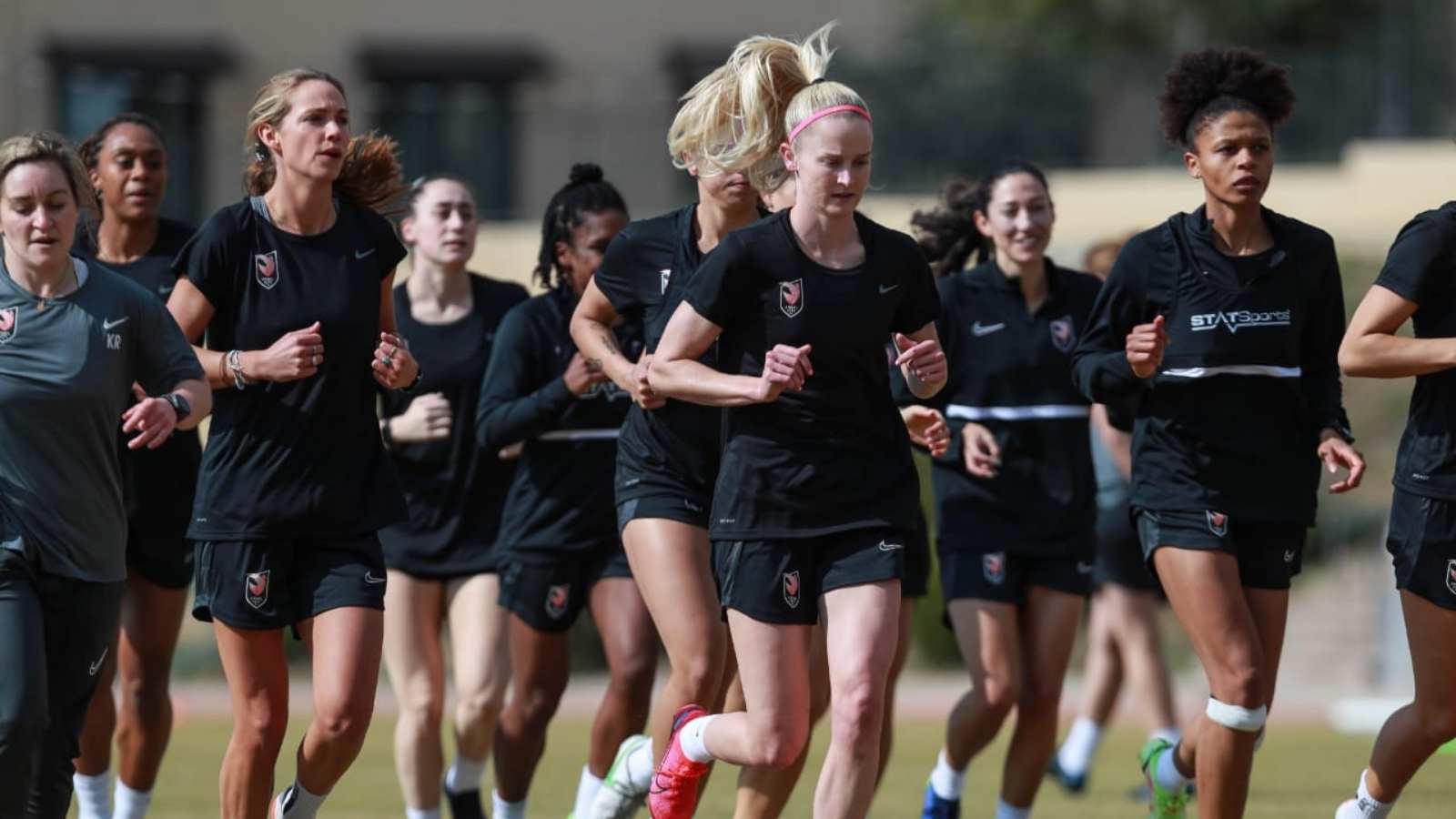 Natalie Portman's approach for building this team was fuelled by a motive to discard the wage difference between the male and female soccer counterparts. "Watching my son idolize players like Megan Rapinoe and Alex Morgan the same way he did Lionel Messi or Karim Benzema, I realized that amplifying female athletes could rapidly shift culture," Portman explained her reason for her involvement.
The ownership of the Angel City FC now includes names of retired football legends Julie Foudy, Mia Hamm, Shannon McMillan, Rachel Van Hollebeke, and others; Billie Jean King, Sophia Bush, Serena Williams, James Corden, Christina Aguilera, Rachel Zoe, NHL star PK Subban, gold-medal-winning gymnast Shawn Johnson East, Cobi Jones, and Gabrielle Union and Dwyane Wade and their three-year-old daughter.
Talking about it, co-founder Julie Uhrman spilled, "It got to the point where we didn't have to seek investors," Uhrman, the team's co-founder and president, says. "They came to us because they wanted to be a part of Angel City, and understood the role they would have to play as an investor. That makes the best type of owner because they care both about the purpose side and the profit side."
Co-Founders and Owners Reflect On The Team's Purpose
The club sold over 16,000 season tickets way before playing their debut game in the NWSL Champion Cup. Moreover, the club has already garnered six supporters' groups. Natalie Portman's club is already a sensation in the soccer arena. The club is solely fueled by the purpose of advocating and representing causes that affect women worldwide. Moreover, the club speaks for the financial and physical security of sportswomen even after retiring.
"It's a completely different mindset and approach. Instead of feeling like we should just be grateful to have a league, and accept things as they are (as it always has been for me and my generation), Angel City approaches all decisions with this mentality of, 'How can we build this into something amazing for the players and for our community?' It is so refreshing, honestly," one of the co-owners, Foudy reflected.
"Our dream is to make women's soccer as valued as male soccer is throughout the world," Portman explains. The team's debut performance resulted in 1-1 against San Diego's Wave FC in the Challenge Cup. Savannah McCaskill made the team's debut goal. "Sitting here this morning, drinking my coffee and just thinking about how INCREDIBLE OUR SUPPORTERS WERE LAST NIGHT! This year is going to be fun," the player expressed later.
Also Read: Katie Price Emotional As Son Harvey Learns How To Do Supermarket Shopping