Nicolas Cage recently entertained the idea of playing Superman onscreen. The actor was about to play the superhero previously in a Warner Bros movie. However, the film was shelved and the audience never got to see Cage donning the cape. But recently, during an appearance, Cage explained if there's a possibility to revive the chance. Cage's answer came in an affirmative.
Superman Lives, Nicolas Cage, And His Chances Of Playing Superman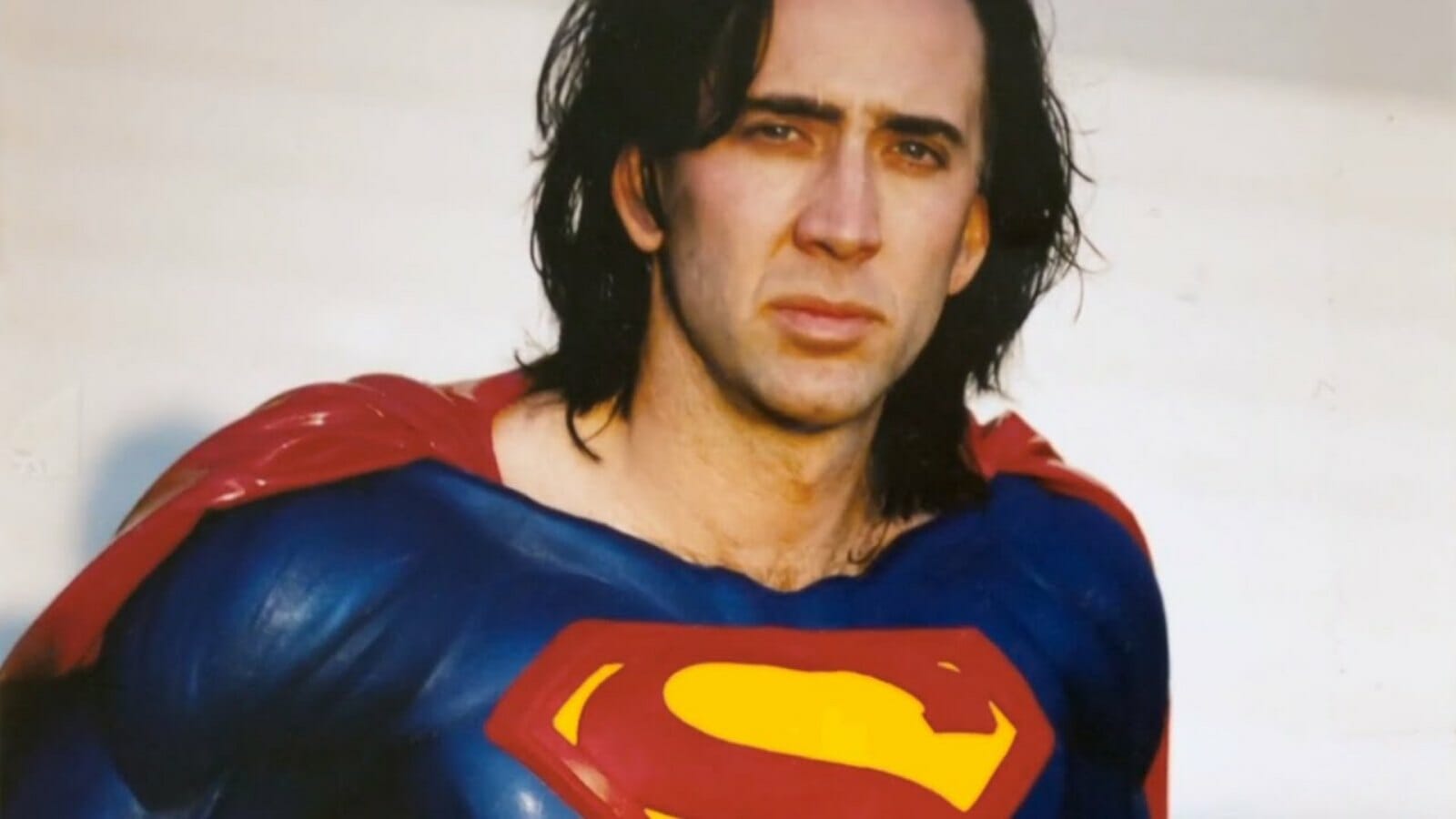 Nicholas Cage was roped in to play Superman in the Warner Bros envisioned project Superman Lives. 1989 Batman fame director Tum Burton was about to helm the film. The script was ready with numerous rewrites, and, Warner Bros even invested $30 million in developing it. Additionally, photos of Cage dressed in the superhero's suit also surfaced sometime later. However, Warner Bros later put it on an indefinite hold citing financial risks as the reason.
Nicholas Cage opened up about the never released Superman film. "I had great belief in that movie and in what Tim Burton's vision was going to be for that movie," Cage explained. "I would've loved to have seen it, but I feel that in many ways, it was sort of a win/win because of the power of the imagination, I think people can actually see the movie in their minds now and imagine it and in many ways that might resonate more deeply than the finished project."
He also spilled some details about it, talking about the infamous villain Krypton's involvement in it. "I saw some of the tests of different characters and costumes for Krypton and they were just so surreal and so magical and beautiful," Cage said. "[Tim Burton is] definitely one of my favorite filmmakers because of his originality, because of his vision."
And now, when he appeared on GQ's "Actually Me," he expressed his stance on the character's revival. The actor answered if the film can happen now. "Would it matter how much time I appeared as the character?" He added, "There might still be a chance." For now, there's space for a new Superman to enter DCEU. There are no updates if DCEU's previous Superman Henry Cavill will reprise the role or not.
Also Read: Marvel Working On A Secret Cosmic Project, Will Release In Phase 4