The season finale of the second season's The Mandalorian suggested a series of Boba Fett. The suggestion finally turned into reality when the first episode aired in December last year. Boba Fett is a character from the Star Wars Universe. And features Temuera Morrison as the lead.
The show is regarded as a spin-off of the popular show, The Mandalorian. And features the events happening after Return of the Jedi. The series follows the story of the bounty hunter Boba Fett and mercenary Fennec Shand. Both of them together overcome adventures in the underworld of Tatooine to claim Jabba's turf.
The Book of Boba Fett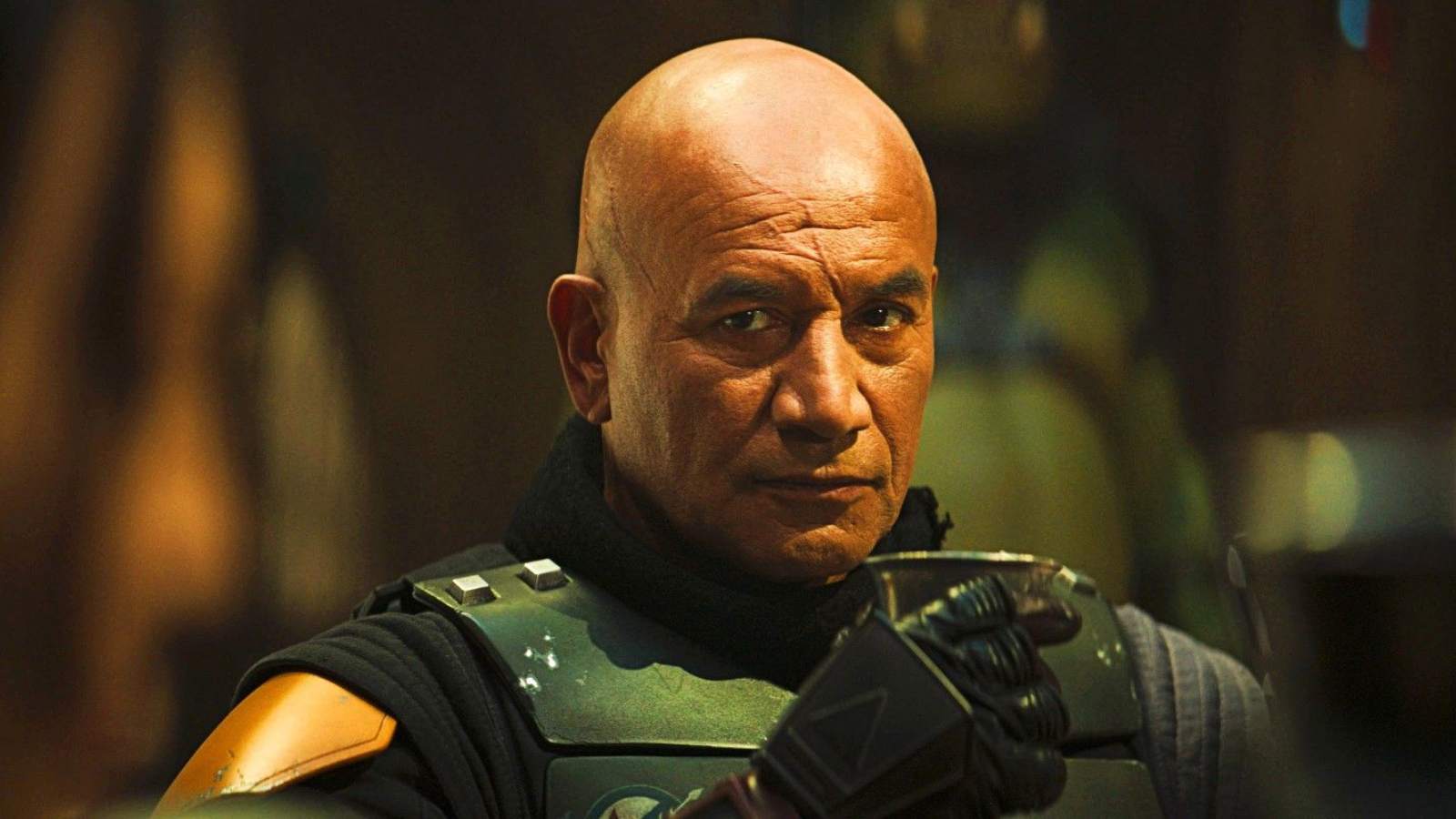 The show's idea came to life when The Mandalorian's producer Jon Favreau liked the director's depiction of a singular episode of Mandalorian. Robert Rodriguez, however, directed just one episode. But based on that one episode Favreau pitched the concept of Boba Fett's series to him.
The show features Temuera Morrison, Ming-Na Wen, Jennifer Beals, and Pedro Pascal in the central roles of the series. Jon Favreau and Robert Rodriguez are executive producers, while Rodriguez is the director as well. The series streams on Disney+ for the viewers to watch.
The iconic scene in one of the episodes
The new series if anything is not coming slowly in the terms of storytelling or risk-taking. One fine instance is a particular dialogue featured in the third episode of Jon Favreau's Boba Fett. In a scene where Trejo introduces Rancor to Boba, the latter brags about riding a beast 10 times bigger than Rancor.
This is in reference to Boba riding the beast, Pana Dragon who we've seen in Star Wars: The Holiday Special. This reference to Pana Dragon suggests a canon from Boba's side about sea monsters or some giant-winged creatures called 'Aiwa', on the planet Kamino. This canon alone has the potential to change the path of the show that the audience is anticipating.