Many fans have been disappointed by Phase 4 of the MCU so far. All of their minds are on Phase 5, which appears to be a lot more interesting and intriguing. Phase 4 of the Marvel Universe is now in production. But, Phase 5 already is shaping up to be much more amazing. For years, the MCU has dominated the superhero genre. It established itself as the most expansive, popular, and profitable linked universe in the entertainment business. It encompassed not just films but also television series.
The MCU has already produced over 20 films and has a few more projects in the works again for coming years, both in cinemas and on streaming. It has interwoven plots to keep the universe expanding. The Infinity Saga's first three phases were entirely about Thanos (Josh Brolin) and his goal to gather all of the MCU's Infinity Stones. Including the Infinity Gauntlet, while also introducing the heroes. Who would lead these 3 phases and some who would continue beyond them?
Phase 4 of the MCU already includes TV programs that match the cinematic side of the world. Yet the next phase appears to be a lot more exciting. Even with all of these movies and TV shows, Phase 4 was not the most thrilling. The forthcoming one, even if most of its projects aren't finalized yet, is looking a lot more interesting and exciting.
Each Marvel Phase 5 Project Confirmed & Rumored
Fantastic Four is one of the most eagerly anticipated forthcoming MCU projects. Since it represents the team's long-awaited entry to the MCU. The Fantastic Four's debut is now conceivable owing to Disney's acquisition of Fox. Though few specifics about the film have been revealed, save from the fact that Jon Watts (director of both MCU Spider-Man films to date) would help it. The following film on the list is Blade. It was revealed in July 2019 and stars Mahershala Ali as the titular character Stacy Osei-Kuffour is the writer. Bassam Tariq is the director, and production is set to start in July 2022.
Deadpool 3 is another project set for a later MCU phase, very likely Phase 5. Deadpool will enter the MCU as a result of the Disney/Fox merger. The shooting is set to begin in 2022, much like Blade. Next up is a Captain America 4 film, which is set to begin production in April 2021. It will be written by Malcolm Spellnab and Dalan Musson. Captain America 4 will not include Chris Evans as the titular character, but rather Sam Wilson (Anthony Mackie). It might be part of the MCU's Phase 5.
Some Other Marvel Ventures Include
A prospective X-Men film is one of the speculated projects that might see the daylight. It could find its place in MCU's Phase 5. The X-Men will be included in the Marvel at some time. Kevin Feige revealed that a film featuring mutants/X-Men is in the works, but no other information was given. Another alleged project is a Nova film, which would depict the story of the main character's beginnings. Because Nova is the sole survivor after Thanos destroys the Nova Corps and Xandar in Avengers: Infinity War. Her origin is linked to Avengers: Infinity War and Thanos.
Furthermore, reports say that Marvel is working on a World War Hulk film. Even though there are concerns with the Hulk's film rights. Shang-Chi 2 will also be made, to catch up on the popularity of Marvel's greatest martial artist's debut. Finally, a Thunderbolts film is said to be in the works. Production is set to start in 2023, so it might still make it into Phase 5 of the MCU.
When Does Marvel's Fifth Phase Kick-Start?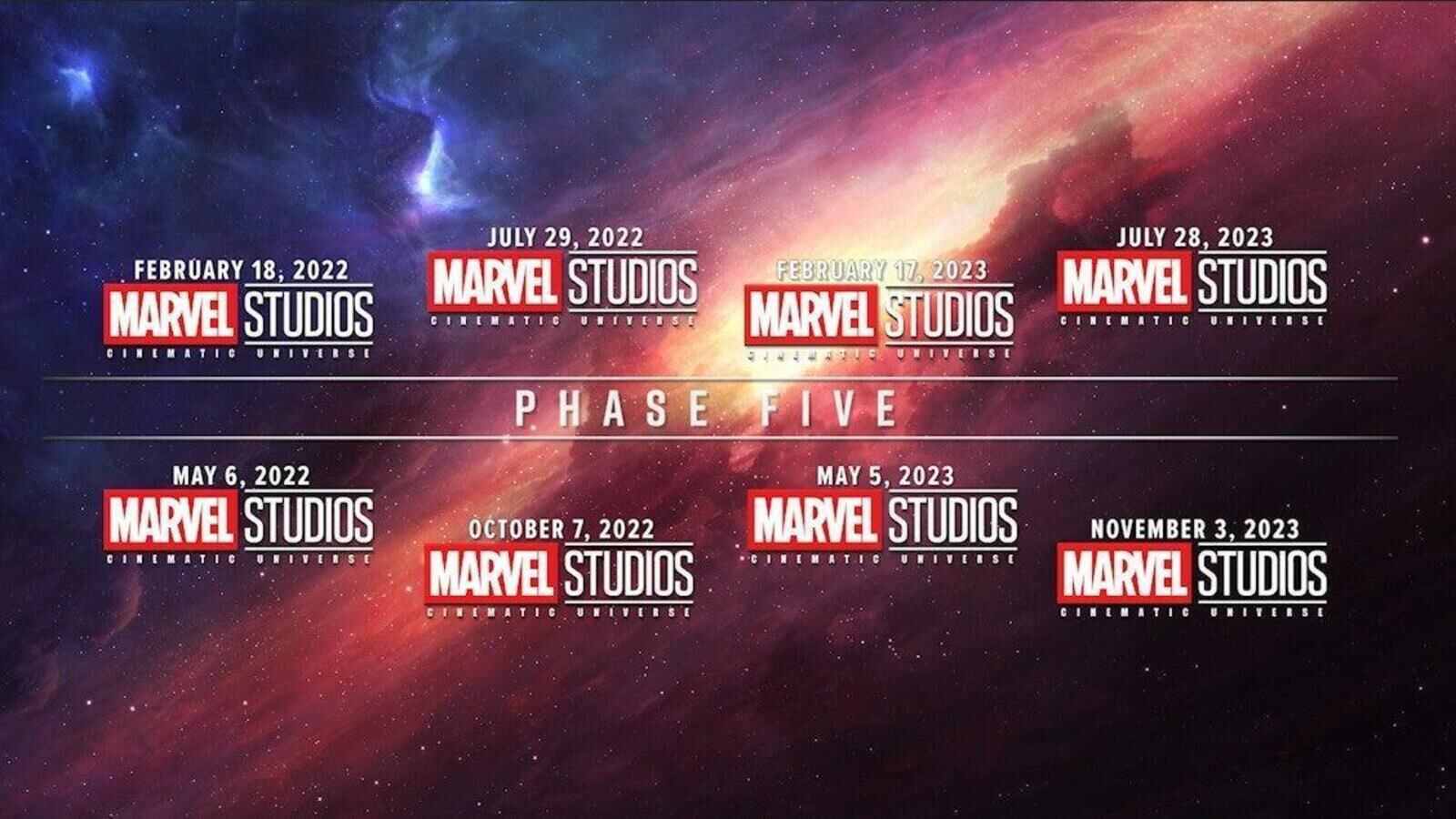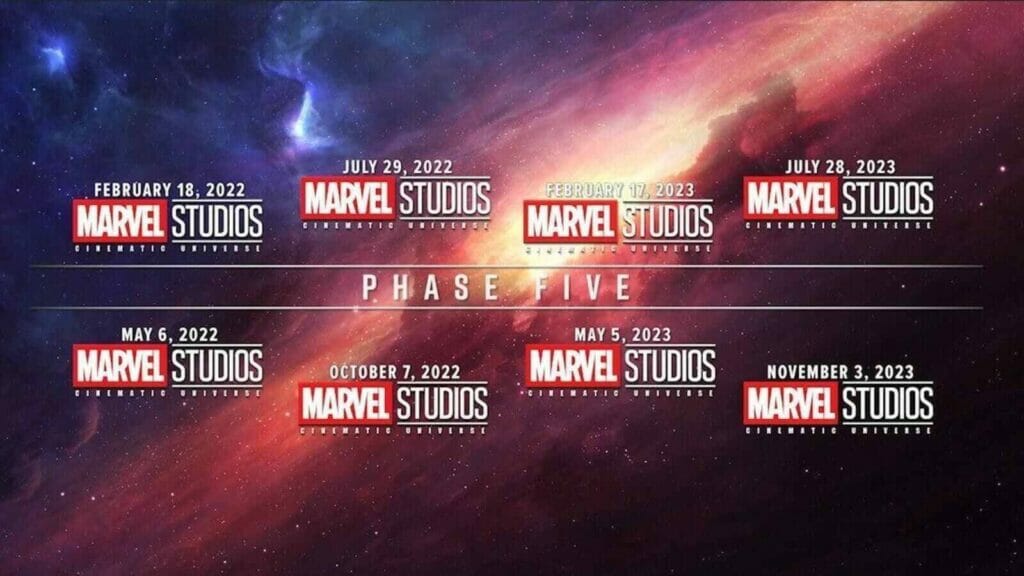 It's still unclear which film will conclude Phase 4 of the MCU. As this universe has never really pursued a pattern when it tends to come to how many movies each phase should have. Phases 1 and 2 had 6 movies, and Phase 3 went above and beyond with 11 films, ending with Spider-Man: Far From Home. It's difficult to predict when this phase will end. Nevertheless, Marvel has already released a few of the ventures for the coming years. Also said that many of these are still in the works, they will very certainly be part of the yet-unknown Phase 5.
Why Has Marvel's Fourth Phase Been So Insufficient Thus Far?
Phase 4 of the MCU had a significant challenge: continuing the world minus Iron Man, Steve Rogers, or Natasha Romanoff/Black Widow. On top of that, they had to create a brand new plot to connect several numbers films. Even though the fact that Phase 4's calendar includes several intriguing titles (both movies and TV programs), fans have been dissatisfied with it for a variety of reasons.
In the MCU's Phase 4, there's also been discontent with the narrative and characters. As seen with WandaVision, Phase 4 has been a little more adventurous than the preceding phases. On the plus side, with the introduction of Shang-Chi and the different characters in Eternals, especially Phastos (Brian Tyree Henry), the first LGBT hero in Marvel, and Makkari (Lauren Ridloff), the very first Deaf superhero, it has become more inclusive.
Fans haven't been drawn to these new tales, styles, or personalities, either because they aren't well-known (albeit the same thing occurred with Guardians of the Galaxy, and it was a huge smash) or because the stories seem unneeded, as was the case with Black Widow.
Why Are Phase 5 Films All More Fascinating Than Phase 4 Films?
Why Are Phase 5's Films So Popular? Phase 5 of the MCU is looking good and exciting so far, mostly because it will include well-known characters (some of whom fans have been hoping to see in this world for a long time) and see the comeback of well-known characters. With the failures of Fantastic Four (2005), Fantastic Four: Rise of the Silver Surfer (2007), and Fantastic Four (2015), the Fantastic Four haven't had the best luck on the big screen, so their arrival in the MCU is yet another chance to put things right and finally give them a fun and engaging story that also makes them part of something bigger.

Deadpool's MCU debut is particularly thrilling since he's a whole new character in this world, and viewers are especially interested to see how his style of comedy and attitude will fit in. The X-Men are another group of Marvel characters that fans have been longing to see in the MCU, and Sam Wilson's return in a Captain America film is just what he needs following the events of The Falcon and the Winter Soldier.
The MCU's Phase 4 still has a few movies in the works, so fans' opinions on it might alter in the future, but for now, it hasn't been the thrilling continuation that many were hoping for, and anticipation is strong for the next Phase 5, even though many of its ventures haven't been announced yet.
What Marvel's Fourth Phase Got Right That Phase 5 Should Retain
While Phase 4 of the MCU has had its share of disappointments, it has also handled several things totally right. The fact that these projects are female-led, ethnically and culturally broad, and more ready to deviate from Marvel's tried and tested formula is all significant differences that have made Phase 4 valuable so far. This type of effort should continue regardless of the path Phase 5 adopts in terms of its trajectory and individual component initiatives.
Also Read: WATCH: Top Super Bowl 2022 Commercials And Celebs Spotted