Knuckles from the popular Sonic series is getting his series soon to release on Paramount+. The character last made an appearance in the theatrically released film Sonic The Hedgehog 2. The recent film proved to be a massive success at the box office. And it made a record for the best opening weekend for a movie based on a video game. Moreover, Knuckles the Echidna, voiced by Idris Elba turned out as the highlight of the film.
Knuckles Of The Sonic Series To Have Its Own Show Soon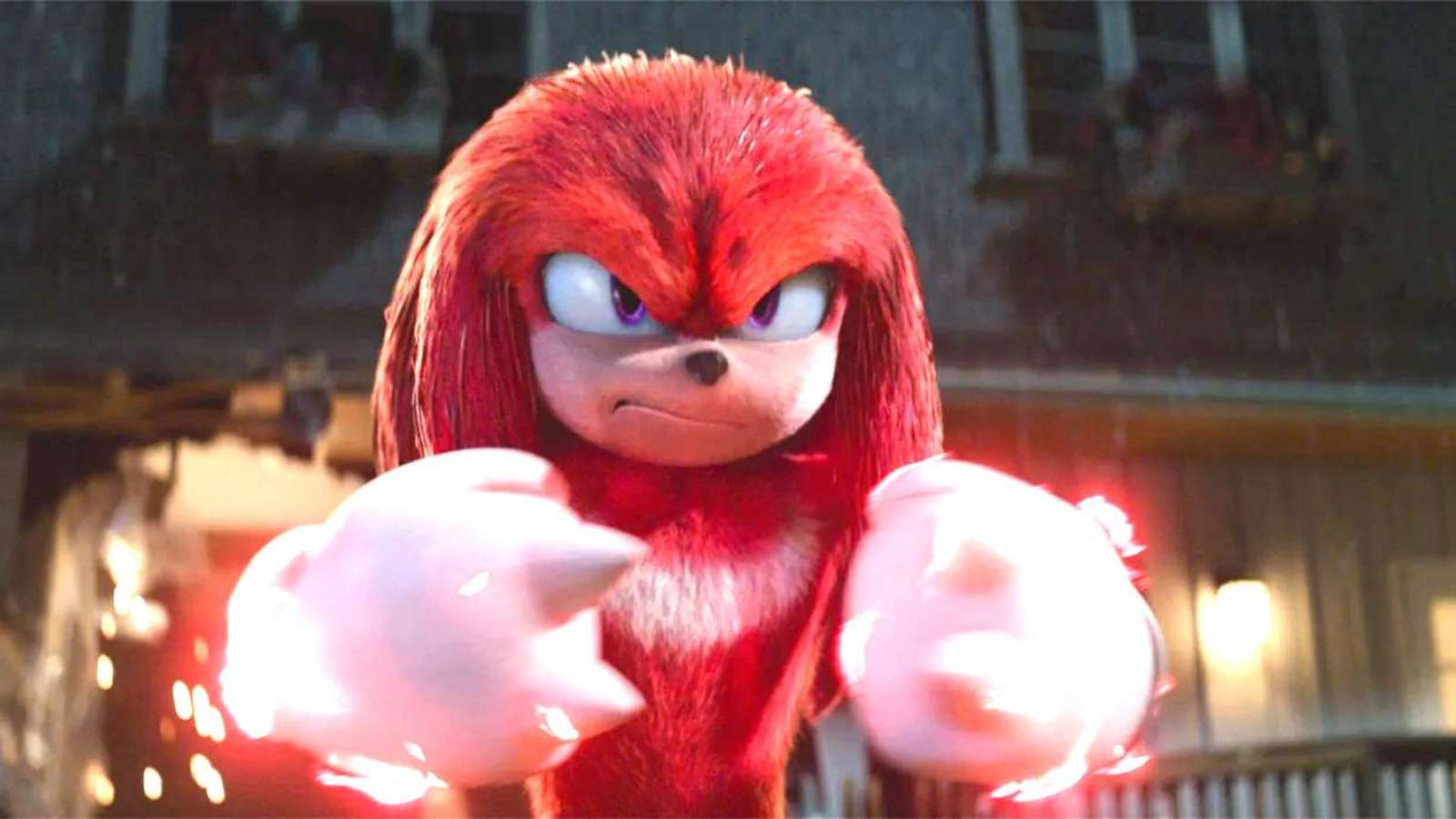 The red Echidna initially played an enemy to the lead of Sonic both in the film and the game series. However, towards the end, he joined forces with Sonic and Tails. And together, the three of them defeated Dr. Robotnik, voiced by Jim Carrey. Knuckles voiced by Idris Elba is termed the highlight of the film. And now the director of the movie, Jeff Fowler has talked about Knuckles getting a series of his own.
"Oh, it's very early with all of that [the Knuckles series]. One thing I knew after we finished the film, people are going to love this character. They're going to love Idris playing this character and they're going to want more of Knuckles absolutely," Fowler told. He continued, "So right now, all the focus is just on getting people excited and getting them out to see the sequel. Then, we'll go from there. He's such a wonderful character that there are so many different ways that you can go [in the series] that fans could really get excited by, so that will hopefully all come along very soon. But for now, I'm just so excited to get people to see the sequel."
The Official Announcement About The Knuckles Series
Paramount+ announced the series based on Knuckles days before the release of Sonic The Hedgehog 2. Moreover, Sega offered some insights into the idea moments after the confirmation. "We are delighted to announce that the third Sonic theatrical film and the first live-action Sonic series for Paramount+ are being actively developed," their official statement read on Twitter. Moreover, it's also confirmed that Idris Elba is on-board to voice the character in the series as well.
"We've got a remarkable partnership with Paramount, and we are excited to continue expanding the Sonic the Hedgehog franchise with them. 2022 is shaping up to be a significant year for the franchise with the second film being released this April, as well as Sonic Frontiers, the highly anticipated video game title, coming this holiday. Sonic has been beloved by fans across the world for over 30 years and we look forward to continuing to bring memorable moments and experiences to them for many years to come."