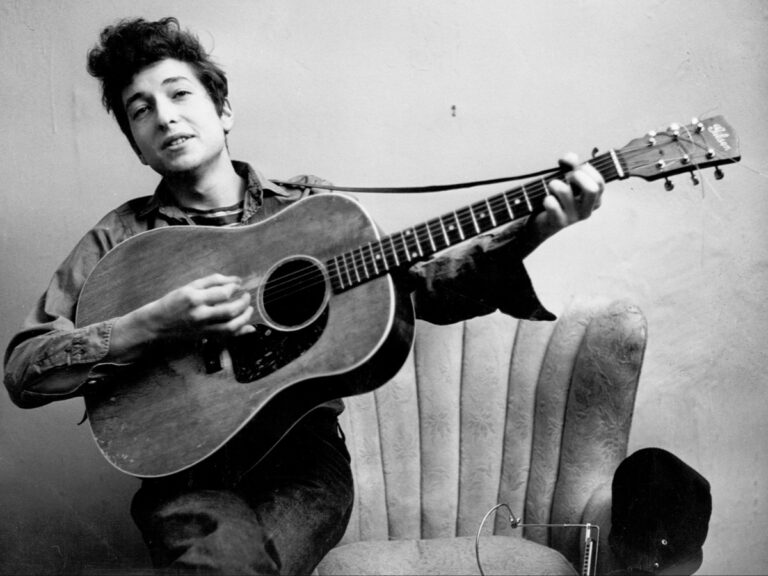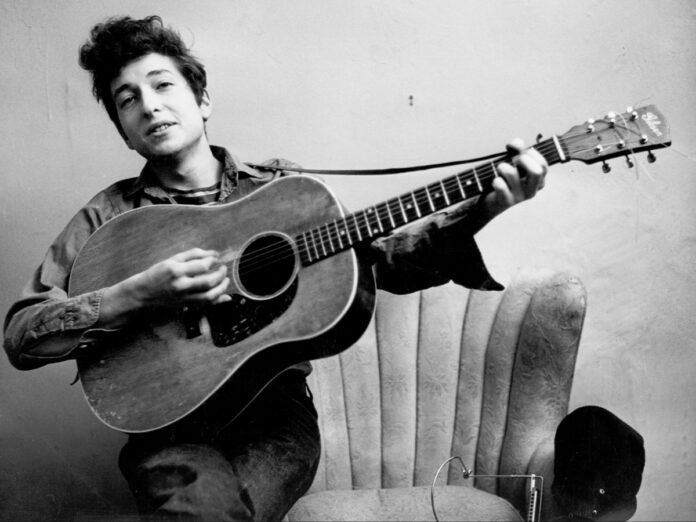 | | |
| --- | --- |
| Name | Bob Dylan |
| Age | 81 years |
| Occupation | Musician |
| Source Of Income | Singing |
| Net Worth | $500 million |
| Residence | Malibu, California |
"Sing in me, oh Muse, and through me tell the story." This is something Bob Dylan said when he received the Nobel Prize in 2016. As an artist, he has taken many responsibilities on his shoulders. He disturbed the political peace which instigated discrimination and hate. Dylan went on a quest for god, which reverberates in his music during the 70s, but his quest is still in progress. His words have been infused with emotions embedded in an emotion.
The man has always been on a journey to resolve the myriad mysteries of this complex world. The penmanship of Dylan is resplendent. The reason is that the words can be interpreted in several ways without any complexities of the meaning that they imply. Those words are like vessels, and the interpretations, are merely an object. The language that he clearly understood and still perpetuates the mastery he gained over is love. A singer, social critic, painter, and sculptor, Dylan is an epitome of a lived human experience. He penned the world as it unfurled and gave its tale to the earthlings.
Related: Is Timothée Chalamet Doing A Biopic On Bob Dylan?
Bob Dylan Net Worth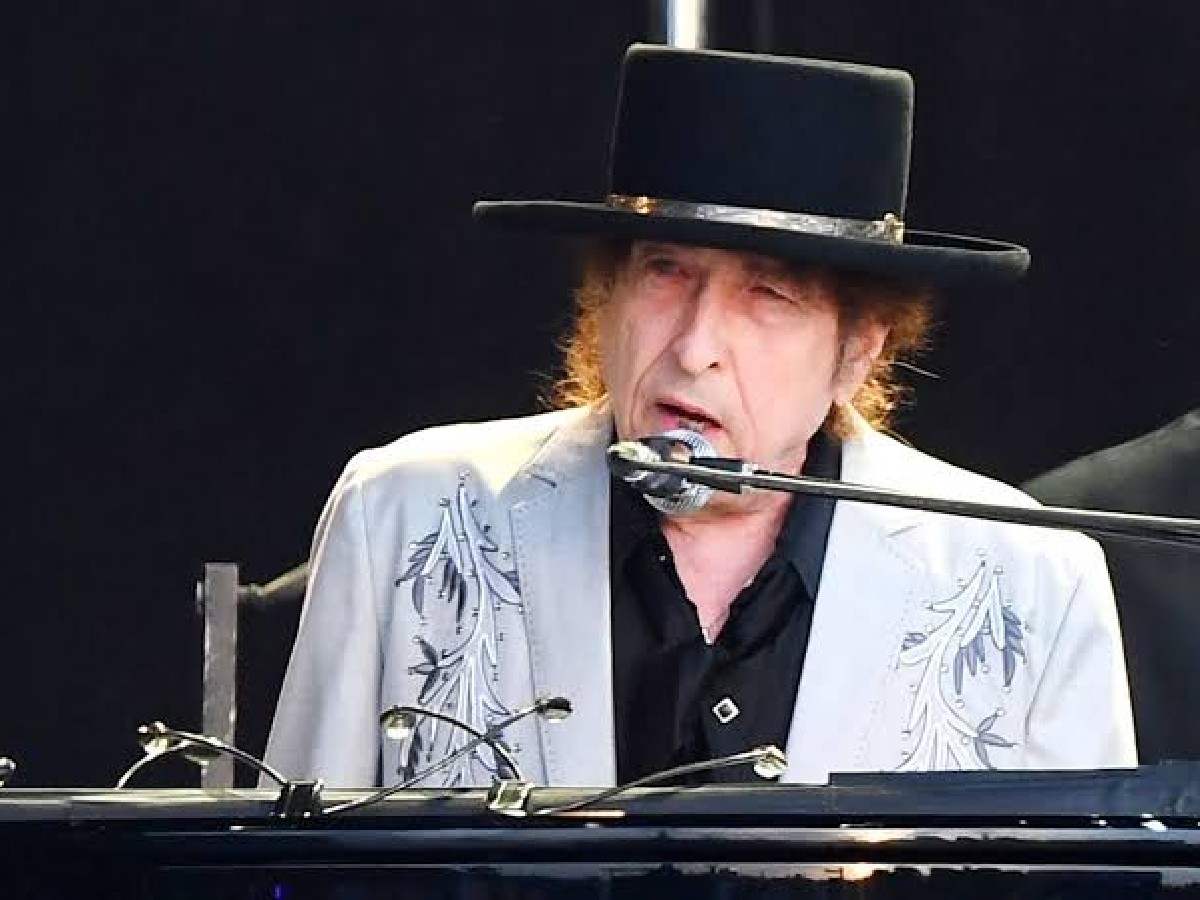 According to Celebrity Net Worth, Bob Dylan accumulated a $500 million net worth. Dylan's amazing understanding of infusing rhythm and words has made him one of the most important musical artists. This understanding has led to 39 studio albums. In his career of six decades, the singer has sold over 125 million records globally.
Bob Dylan has an expansive record of music that is like the story of the evolution of emotions and the world. So, it is not a surprise that leading artists in the world have covered his songs, which include Jeff Buckley, Sam Cooke, Guns N' Roses, and Elvis Presley. Due to these covers, the singer receives heavy royalty payments. In 2020, the 'Blowin' in the Wind' artist sold his entire catalog of 600 songs to Universal Music. Later, in 2022, he sold his back catalog to Sony Music for almost $200 million.
Along with being a phenomenal lyricist and musician, Dylan has also taken an interest in other artistic pursuits like painting and sculpting. He held his first art exhibition in 2007 at Kunstsammlungen Chemnitz in Germany. He has unveiled three retrospectives yet, titled 'The Drawn Blank Series,' 'The Beaten Path-Dylan's America,' and 'Deep Focus.' He also started his 'Never Ending' tour in the 1980s. According to Forbes, Dylan has earned between $4 million and $12 million each year with the tour.
Early Life And Music Career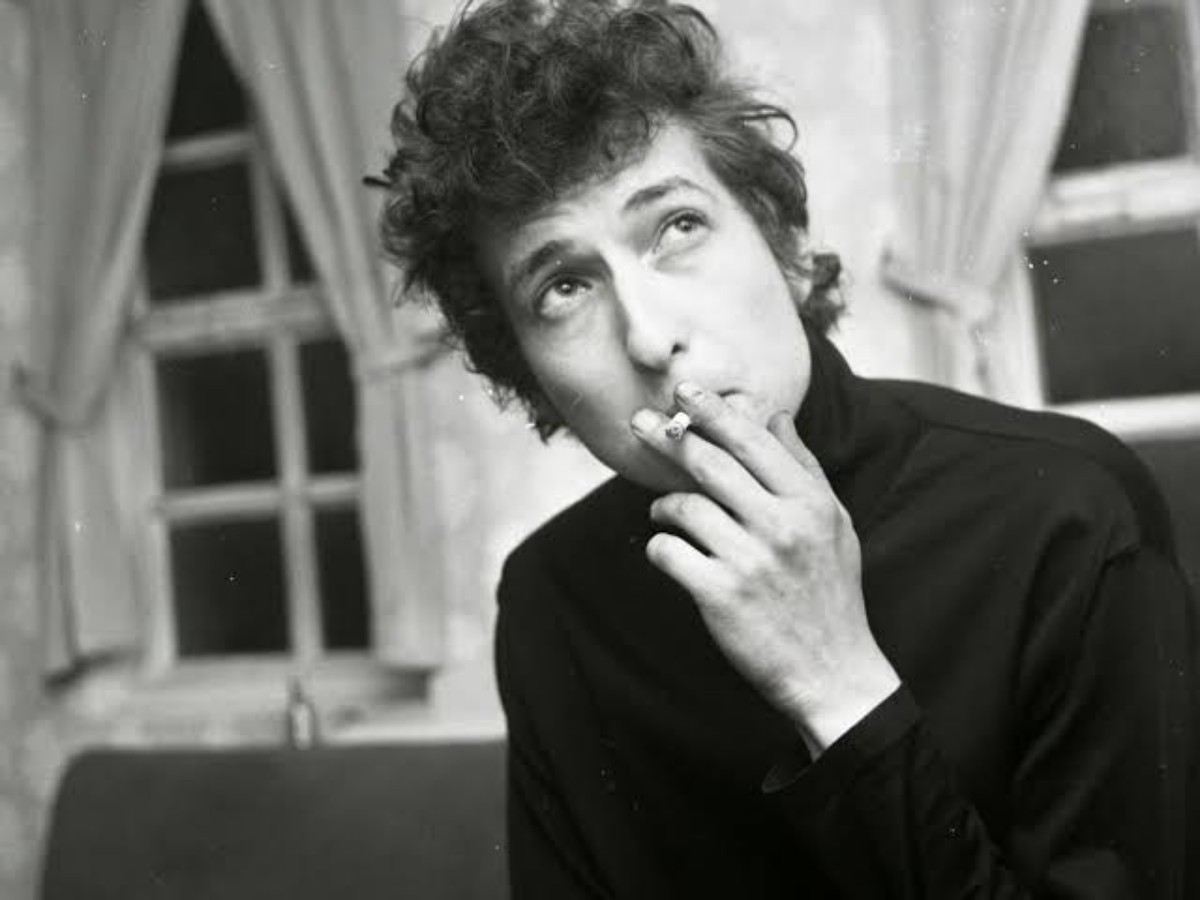 Robert Allen Zimmerman, aka Bob Dylan, was born on May 24, 1941, in Duluth, Minnesota. After six years, in 1947, the family moved to Bob Dylan's maternal home in the mining town of Hibbing. Bob was a self-taught percussionist, as he learned to play guitar and piano on his own. He became part of several bands while he was enrolled at the University of Minnesota.
The singer moved to New York to perform at the age of 20. While he was there, he met the queen of folk music, Carolyn Hester. She spotted him when he was in Cambridge looking for a job and offered to perform with her at Club 47. Later, she also employed him to play harmonica on her album. Fate landed him a deal with Columbia Records in 1961.
In 1962, Dylan released a self-titled album that did not garner much attention. But Carolyn Hester had faith in the young boy, and she stood by him. In the 1960s', Dylan was characterized by political and social commentary due to the growing anger among Americans demanding civil rights and the onset of the Vietnam War in 1955.
With his 1963 album 'The Freewheelin' Bob Dylan,' he emerged as one of the artistic voices of dissent. In the period between 1964 and 1965, he recorded some of the most politically charged albums along with an off-beat one titled 'Another Side of Bob Dylan.' The 1965 single 'Like A Rolling Stone' is still considered an important political song of the bygone millennium. It peaked at the No. 2 position on the Billboard 100.
Bob Dylan Awards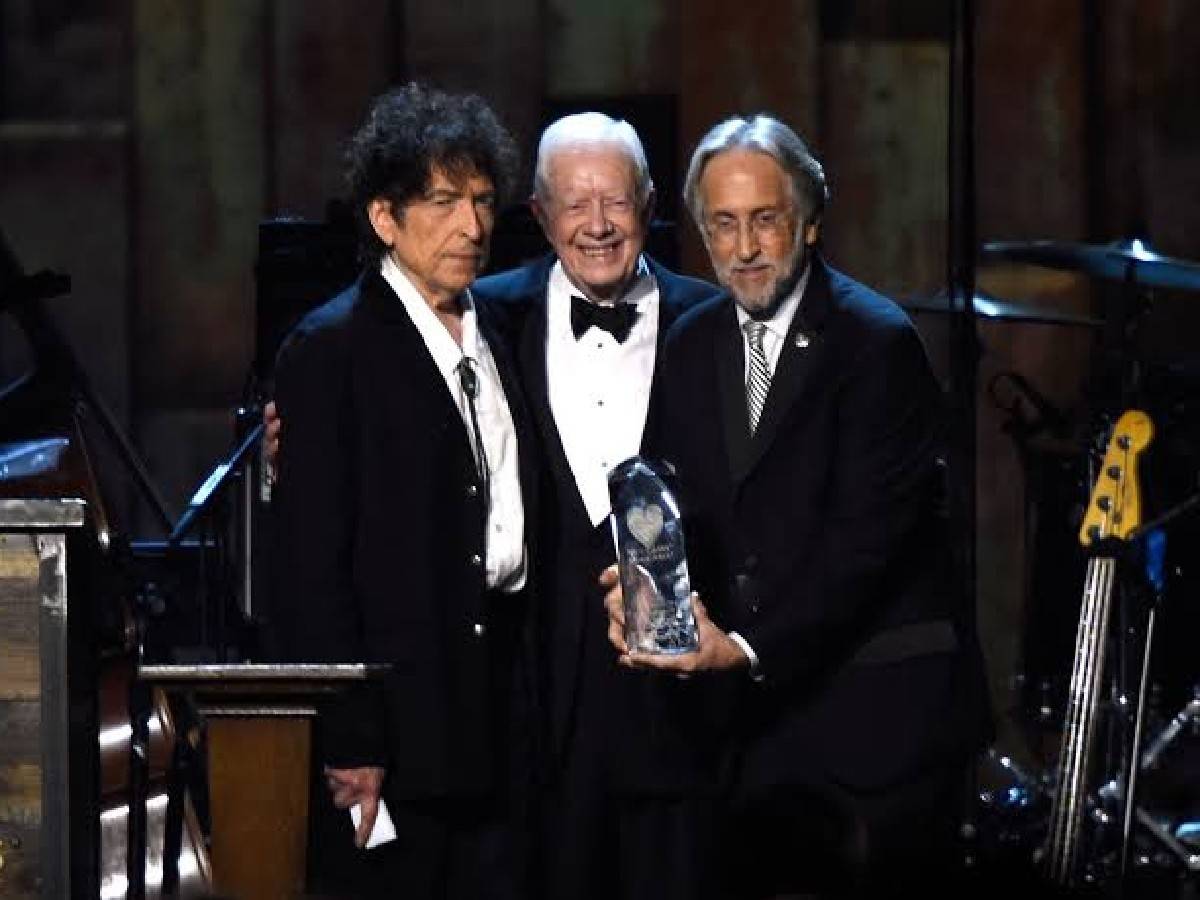 Bob Dylan has been the recipient of some of the most significant awards in the world. He has won 10 Grammy Awards in six decades. The singer shared his first Grammy Award with artists like Ringo Starr, George Harrison, Billy Preston, and others for the 1973 album 'The Concert for Bangladesh.'
Bob Dylan won his first coveted 'Album of the Year' in 1998 for the album 'Time Out of Mind,' which included songs like 'Million Miles,' 'Tryin' To Get To Heaven,' and 'Highlands.' In 1991, he was awarded the Lifetime Achievement Award at the Grammy Awards.
In 2001, the folk artist won the Academy Awards for 'Best Music' and 'Original Song' for the 2001 Michael Douglas and Tobey Maguire-starrer 'Wonder Boys.' He also won the Golden Globe Award that year for the music in the film. He won the Pulitzer Prize "for his profound impact on popular music and American culture, marked by lyrical compositions of extraordinary poetic power" in 2008.
In 2016, Dylan was awarded the Nobel Prize in Literature "for having created new poetic expressions within the great American song tradition.' He became the first songwriter to win the prestigious award.
In Case You Missed: Which Role Will Benedict Cumberbatch Play In Bob Dylan Biopic Starring Timothée Chalamet?
Bob Dylan's Personal Life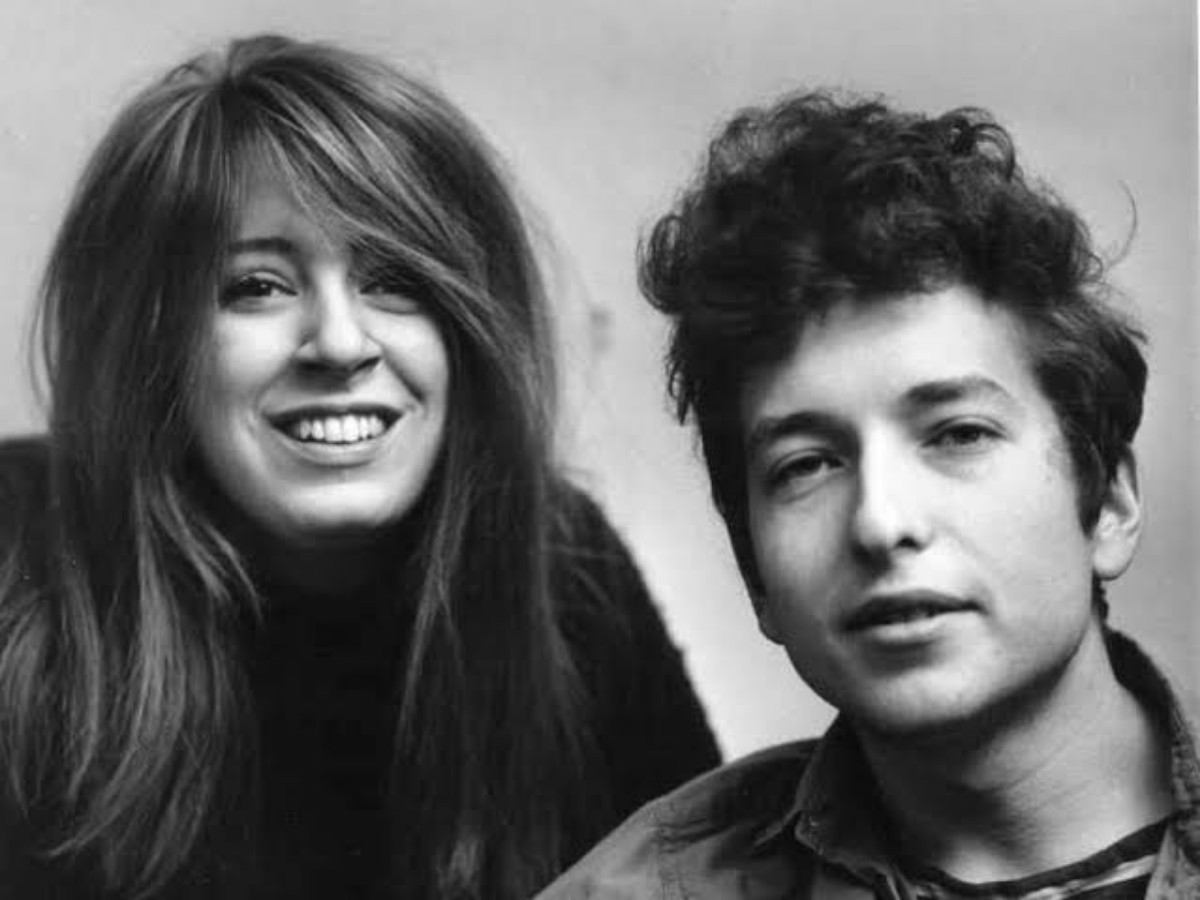 Bob Dylan is extremely private about his personal life due to his stardom and the public life he leads due to his tour. But, he did get married twice and mentioned his first love. Bob fell in love with Suze Rotolo in 1961. She was featured on the cover of his 1963 album 'The Freewheelin' Bob Dylan.'
She was the muse for his earliest songs like 'Tomorrow Is A Long Time,' 'Boots of Spanish Leather,' and 'It's All Right.' They met at a church in New York, but their love story did not last long, and the two parted ways. In his book, he wrote lovingly about her. Bob writes, "She was the most erotic thing I'd ever seen. She was fair-skinned and golden-haired, full-blood Italian … We started talking and my heart started to spin … She was just my type."
Bob Dylan tried his luck in marriage twice. He married Sara Lownds in November 1965. She worked as the bunny girl at the Playboy Club. Later, when she got signed by the Ford Agency, she started modeling for other fashion brands as well. The couple married under an oak tree and within a year, she gave birth to their first child, Jesse Dylan. They are also parents of three children—Anna Lea, Samuel Abram, and Jakob Luke. However, the couple divorced in 1977.
He married for the second time in 1986, but his marriage was under wraps for many years. He married Carolyn and had a daughter, Desiree Gabrielle Dennis-Dylan. But, the couple divorced in 1992. Currently, the Grammy-winning artist is single.
Bob Dylan House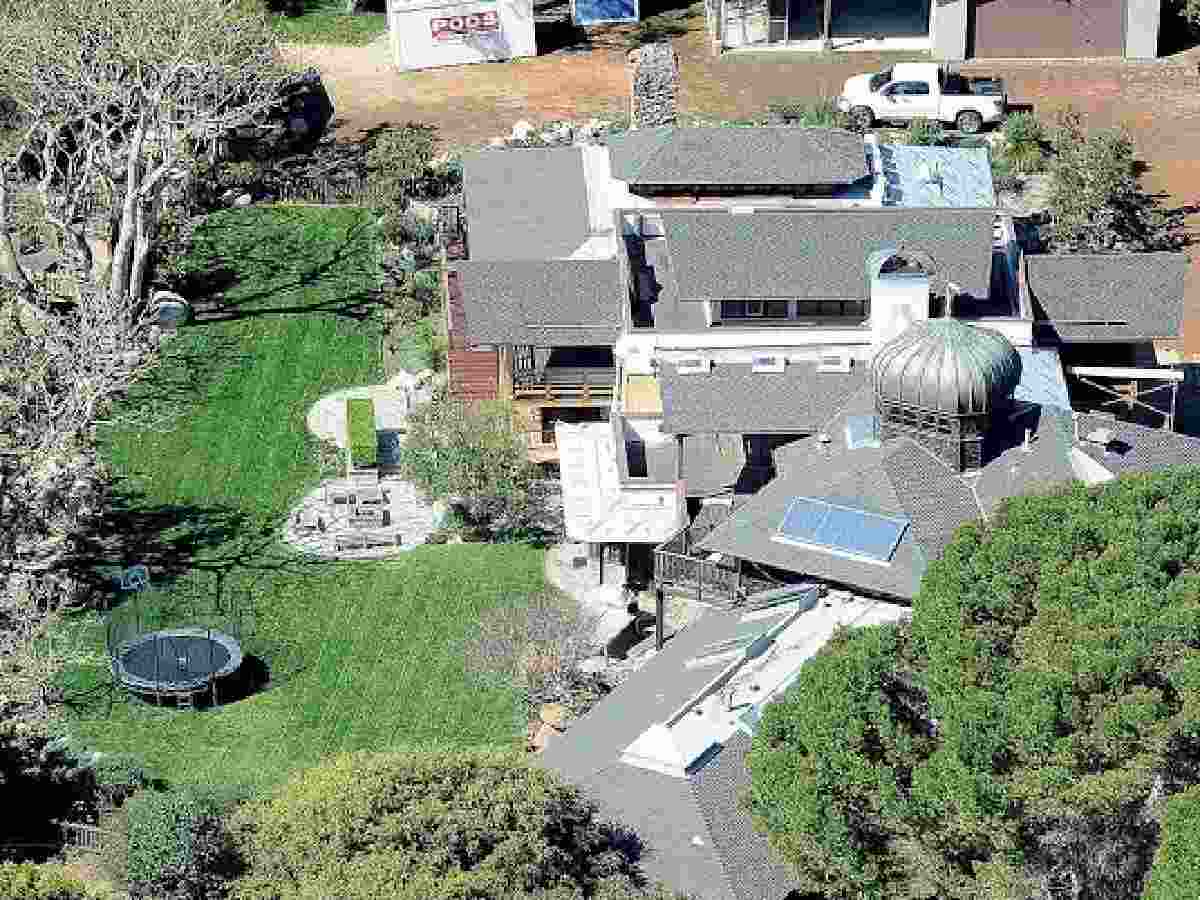 Bob Dylan still lives in the house that he bought in Malibu in 1979 for $105,000. It is a sprawling mansion on 6,000 square feet of land with six bedrooms. The Daily Mail.com, in 2019, acquired information about the renovations and upgrades that he did in the house. As per the outlet, the singer added a trampoline and basketball court and installed solar panels on the roof. He has a wooded cabin on his estate, which has a boat in the backyard, to remind him of his traditional folk roots.
You Might Also Like To Read: Top 10 Best Super Bowl Performances Of All Time