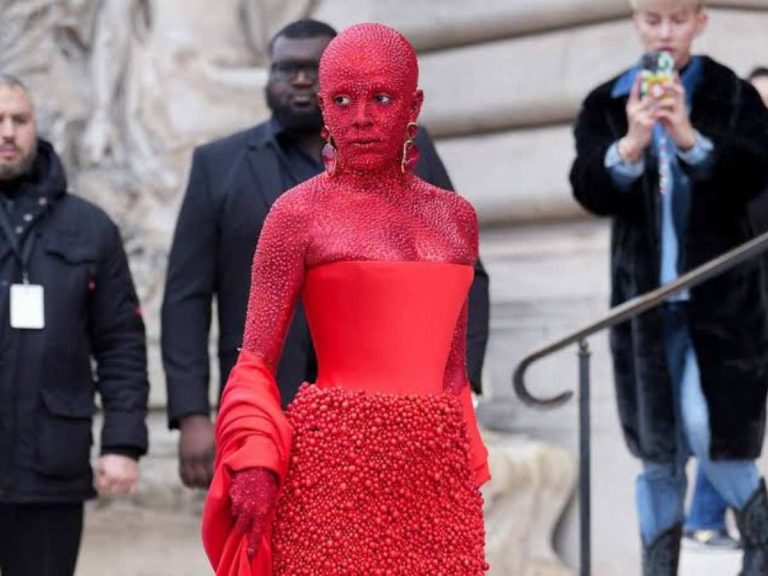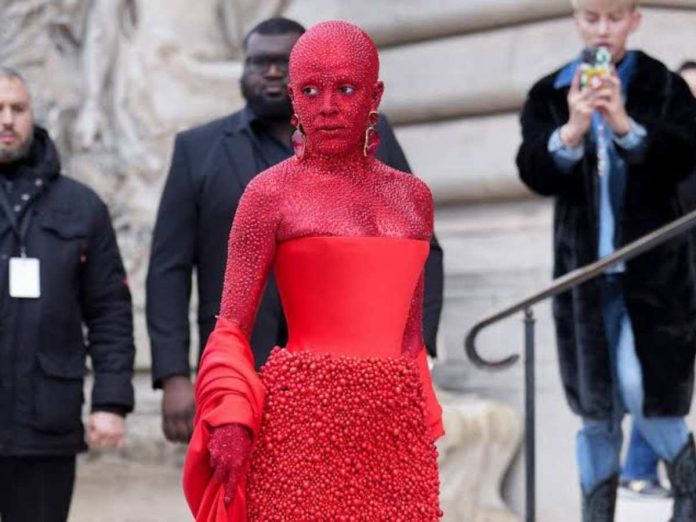 Amala Ratna Zandile Dlamini or is popularly known as Doja Cat is the epitome of the result of the overnight success of a slow-burning process. From a TikTok star to one of the leading names in the pop and hip-hop space, Doja is just getting started. After dropping certified bangers like the quirky 'Mooo' and the chart-bursting 'Say So', she earned her place on the Billboard charts and among some celebrated Grammy winners. Her last album 'Planet Her'   debuted at the No.2 position on the Billboard 200 and won her a Grammy award.
Recently, the 'Streets' singer has become a fashion icon blazing the internet with her Gaga-esque looks. She said that her fashion inspiration is the furniture designer Verner Panton. During the Paris Couture Week 2023, Doja painted herself red with Swarovski diamonds pasted on her entire body. This looks like her departure from the Barbie aesthetic that she brought forward in the initial days of her career. But, the artist has got the ball and eyes rolling with her bald look without eyebrows. Why has she gone baldhead and eyebrowless?
Related: Doja Cat's Beef With Noah Schnapp Costs Her 200K Followers On Instagram. Here's What Happened
Doja Cat Shaved Her Head And Eyebrow In The Act Of Self-Care
The rapper is having a great run in the industry. She has bagged five nominations which include her chart-topping album 'Planet Her' and 'Vegas' from the Oscar-nominated film 'Elvis'. Recently, she appeared on the cover of Variety magazine. During the cover interview, she revealed the real reason for going bald and shaving her eyebrows.
Doja said, "When I shaved my eyebrows off and I shaved my head, I remember thinking, 'Get this s**t off of me' because I needed to change something. I wasn't working out and wasn't really taking care of myself in the way that I wanted to. I was like, 'I need to do something', so I just chopped it all off. And I could see the shape of my head. I could see my whole face and ears now that I don't have a wig that's glued to my forehead".
In Case You Missed: Doja Cat Drops Out Of The Weeknd's Stadium Tour And Festival Performances
The Artist Condemned The Comparison With Britney Spears' 2007 Situation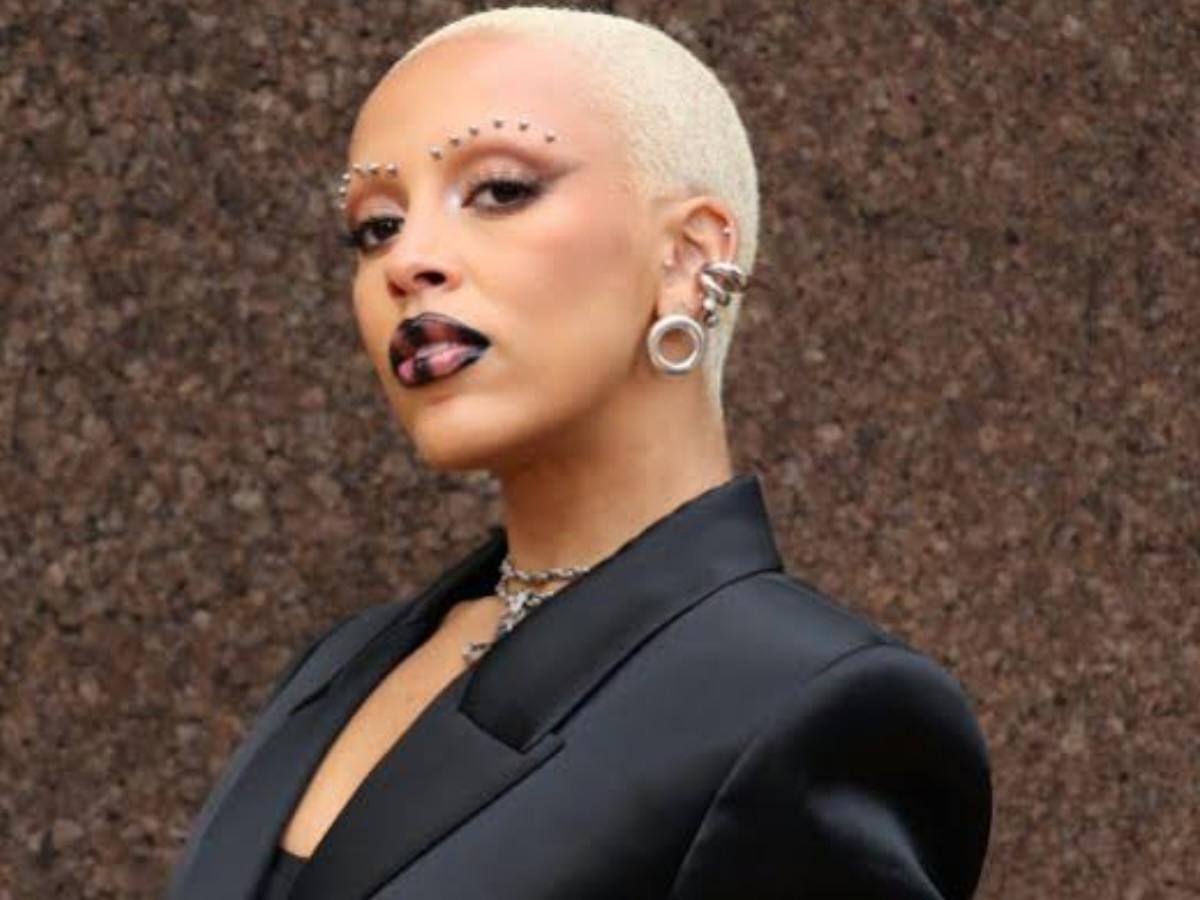 In 2007, Britney Spears was going through a tough separation from her then-husband Kevin Federline. He was not letting her visit and see their children—Sean and Jayden. In the heat of the moment, Spears shaved her head due to a meltdown. In the documentary 'Britney Spears-Breaking Point', a tattoo artist, Emily Wynee-Hughes revealed the reason she did so. Britney told Wynee, "It was, you know, 'I just don't want anybody, anybody touching my head. I don't want anyone touching my hair. I'm sick of people touching my hair' ".
However, when Doja Cat also did so, there was a lot of speculation as to why she cut her hair. Many created the conjecture that like Britney, the singer is also going through a public meltdown. During the Variety interview, she shut the rumors condemning them. She said, "It's so incredibly disrespectful for people to be minimizing what Britney went through and make a joke out of something that was very serious and a big deal in her life. Every time I see a comment like that, I can't compute what's happening, other than it's just an awful thing".
You May Also Like To Read: Kendall Jenner And Hailey Bieber Twin In All-Black Lingeries And Lace Veil At Doja Cat's Soiree