The 64th Annual Grammy Awards were successfully held at MGM Grand in Las Vegas. Many noted personalities attended the event. It was night, fortunately, filled with music, and not any drama unfolded during the event. Last Sunday, Oscars 2022 made headlines due to the infamous slap hurled at Chris Rock by Will Smith. The incident occurred due to the joke made by Rock about the alopecia condition of Jada Smith which made King Richard actor furious. It did not come as a surprise that the elephant in the room was not addressed. Trevor Noah returned as the host at the Grammy Awards. He did not miss including the incident in his opening monologue.
Trevor Noah Addresses The Slapgate At The Grammys 2022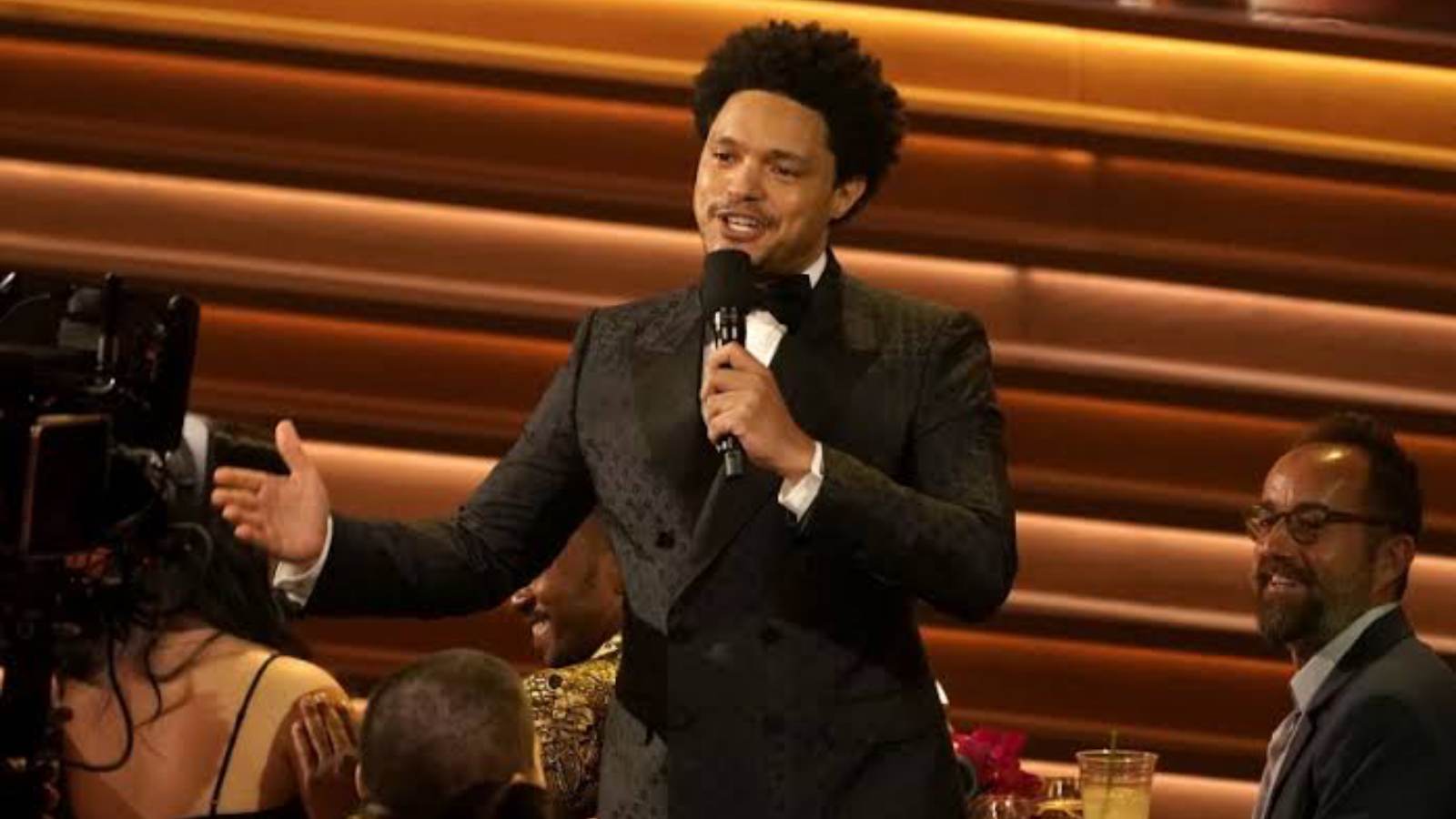 Trevor Noah resumed his host duties at the Grammy 2022 after successfully hosting the 2021 event. He initiated the night with his monologue. Noah welcomed everyone to the ceremony which got delayed due to the Omicron variant. "We finally made it. Better late than never" is how he kick-started the night.
He went further and poked fun at a few people in the audience. He started with Olivia Rodrigo. Olivia Rodrigo was nominated for Pop Vocal Album, New Artist, Pop Solo Performance, and more. Trevor told people he saw her, and bouncers at the gate asked for the singer's ID, and she showed her Driver's License. This was a reference to the mega-hit song of the artist.
Later, he went further to the rap sensations Nas and Lil Nas X. He admitted seeing them and joked about how Lil Nas X is taller than Nas. The comedian acknowledged the presence of Lady Gaga and Jared Leto. Noah said, "It is not a full house of Gucci, more like an apartment of Gucci. An Airbnb of Gucci." Lady Gaga and Jared Leto starred in the biographical saga of the fashion mogul, House Of Gucci.
Mentioning Justin Bieber and Giveon's collaboration with the song Peaches, he referred that to the Timothée Chalamet starrer Call Me By Your Name. He said, "The best thing to peaches since that Timothée Chalamet movie." Well, at the end of the monologue, he did not shy from nudging his humor towards the Oscar skirmish.
"Don't even think of this as an award show." Noah said about the Grammys, "It's a concert where we are giving out awards, we will be listening to music, dancing, singing, keeping people's names out of our mouths and we are going to give people awards throughout the night. So let's get straight into it."
Questlove And Nate Bargatze Also Mentioned The Slap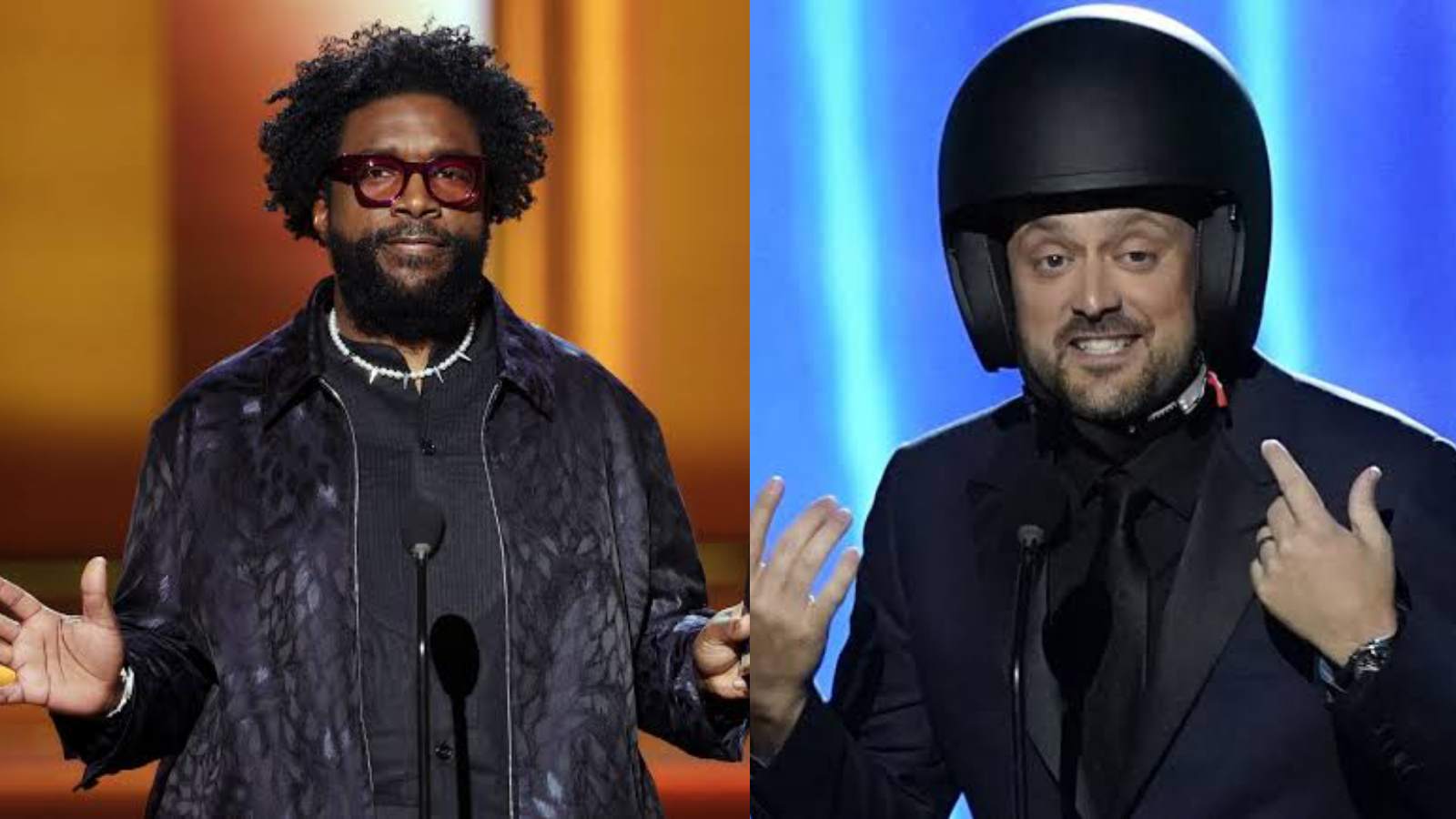 Summer Of Love director, Questlove also did not shy about commenting about the Oscars drama that unfolded. Questlove won an Oscar in the category Best Documentary Feature for his Harlem Renaissance-based documentary Summer Of Love. Will Smith slapped Chris Rock while Rock was presenting nominations for the same category. 
While presenting the Grammy nominations for Song of the Year, he said, "I'm gonna present this award and I trust you people stay 500 feet away from me," he said, adding, "Just playing."
During the pre-show, Comedian Nate Bargatze also addressed that. Bargatze came out wearing a black crash helmet and quipped, "They said comedians have to wear these now at awards shows," before complaining, "It doesn't even cover your face."
Also Read: Chris Rock Net Worth 2022: Know The Fortune Of Will Smith's Target At Oscars