In an utterly bizarre turn of events, Adele, the big winner of the recently concluded BRIT Awards 2022, has been embroiled in a ludicrous scandal. Words from her acceptance speech, perhaps misconstrued, have been branded as transphobic by some members of the LGBT+ community.
On Wednesday, Adele set the stage afire with a live performance and then went on to collect 3 awards out of a total of 4 nominations. The 33-year-old was named Artist of the year. She also picked up wins for Album of the Year and Song of the Year for 30 and Easy on Me respectively. It was her acceptance speech for the Artist of the Year award, that sparked allegations of transphobia.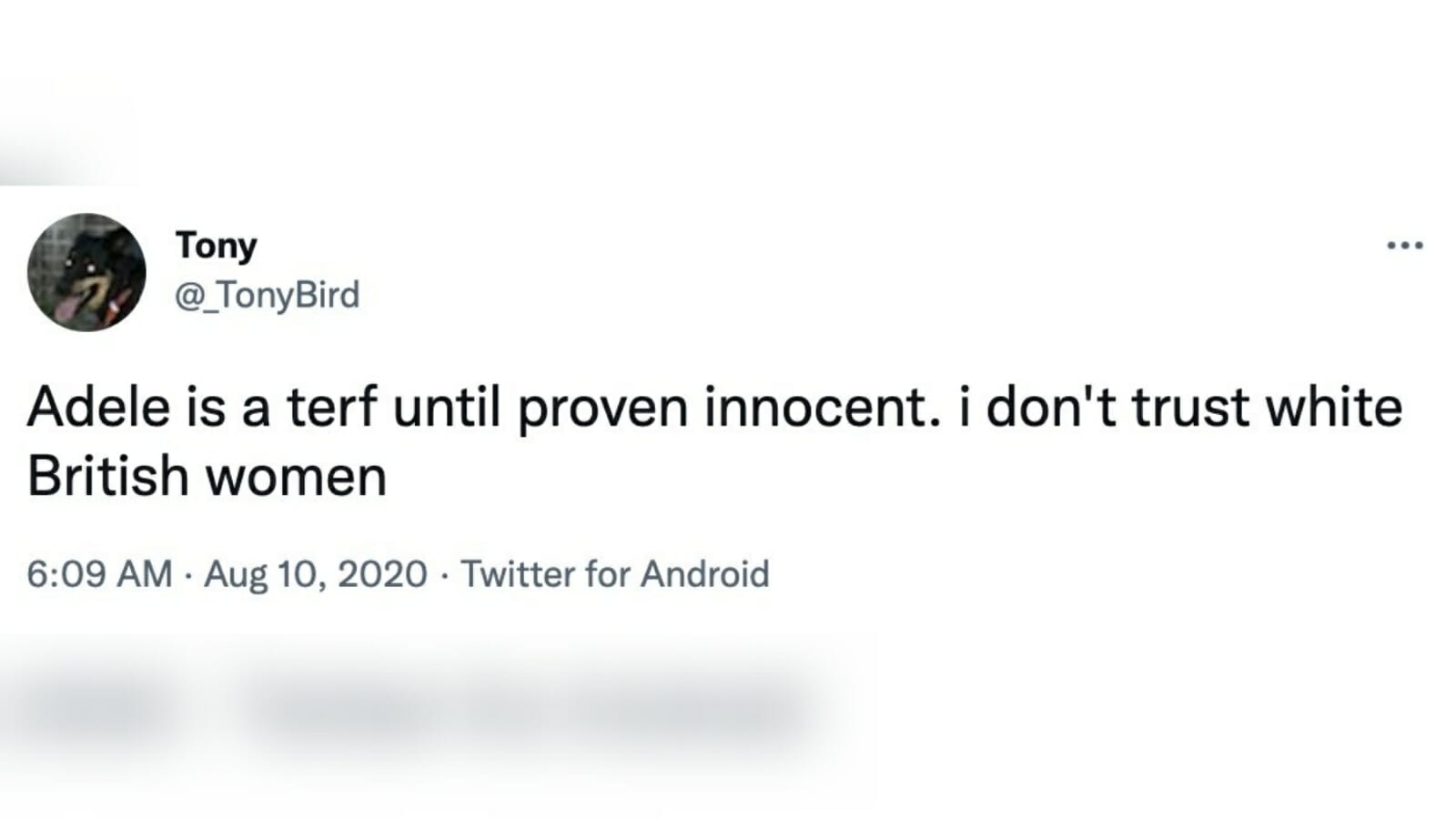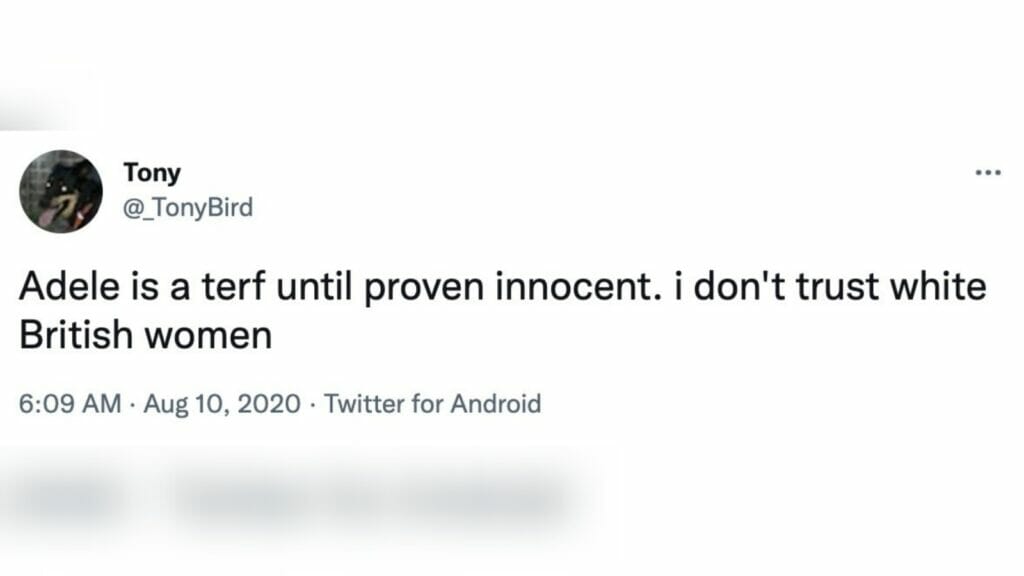 Transphobia Allegations: Valid or Too Far?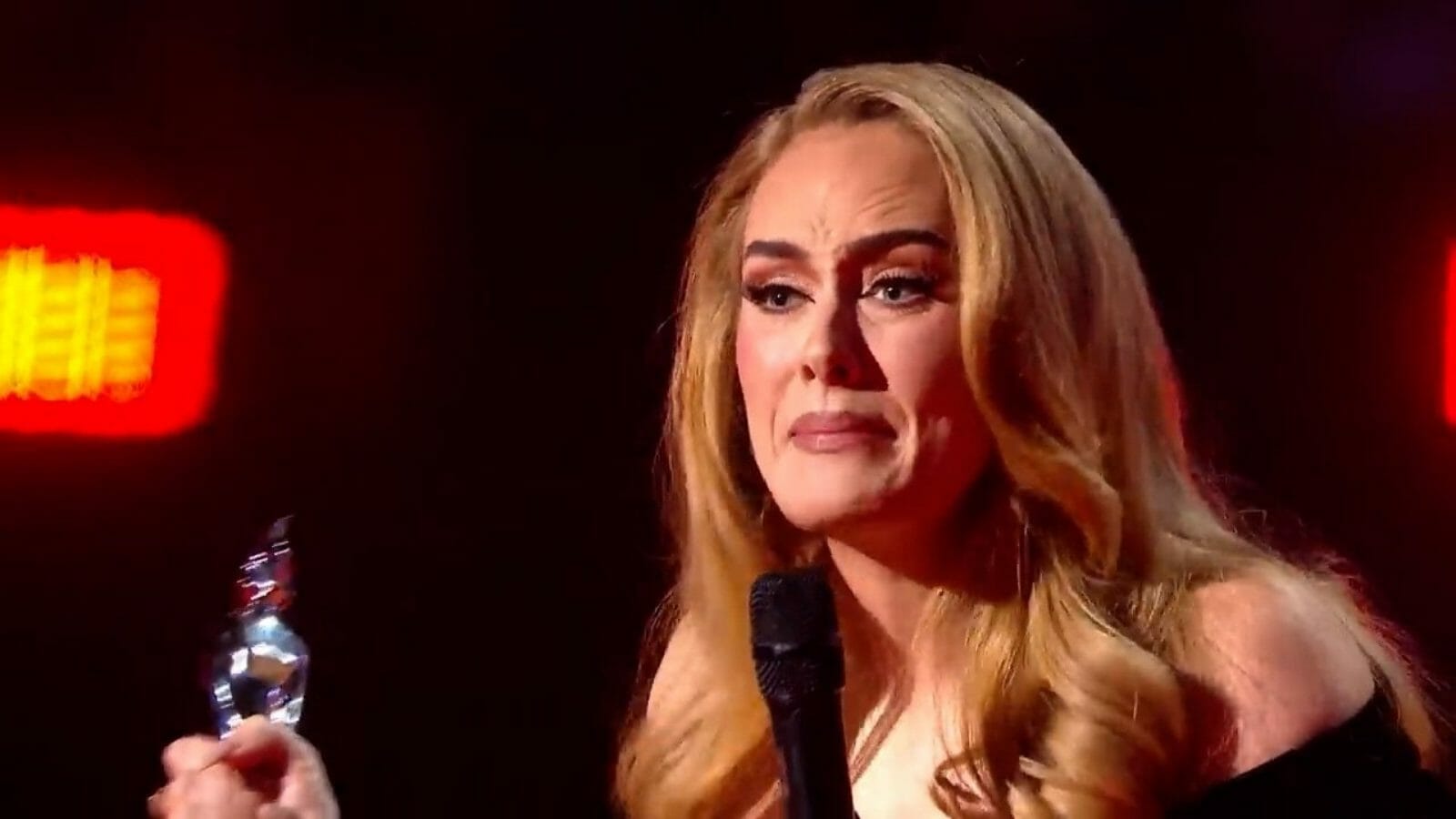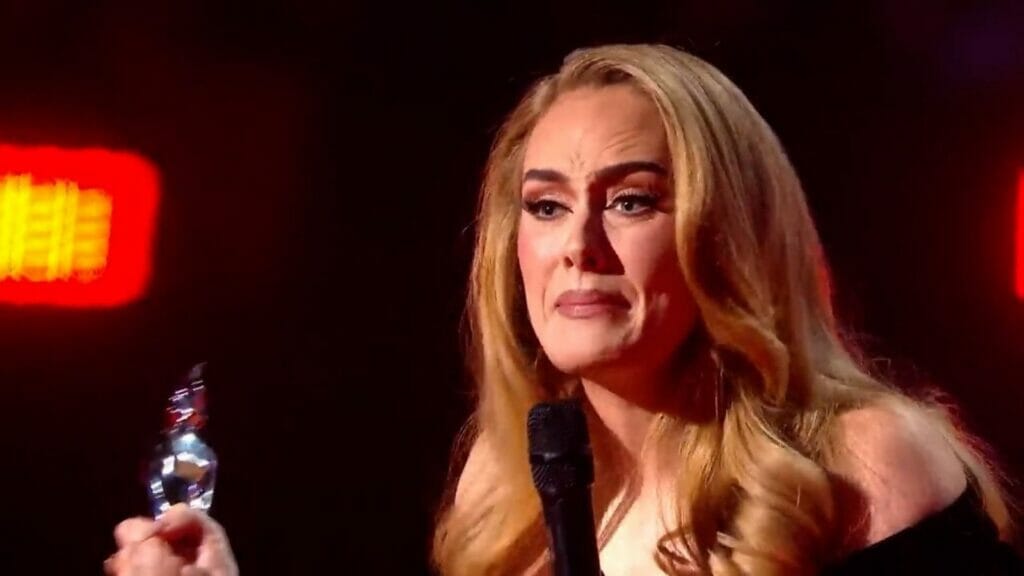 The Artist of the Year is a new category, introduced keeping the LGBT+ community in mind. It is an umbrella category, merging the previous two categories of Best Male and Best Female artist, started in an attempt to be more inclusive to people who identify as non-binary, i.e incongruent with the binaries of male and female.
After accepting the award, Adele went on to give a speech, which she started by acknowledging the BRIT's attempt to be queer-friendly. But the subsequent words out of her mouth, in which she elucidated her gratefulness for being a woman was ripped apart by a set of viewers. "I understand why the name of this award has changed. But I really love being a woman and being a female artist I do, I do! I'm really proud of us" said Adele.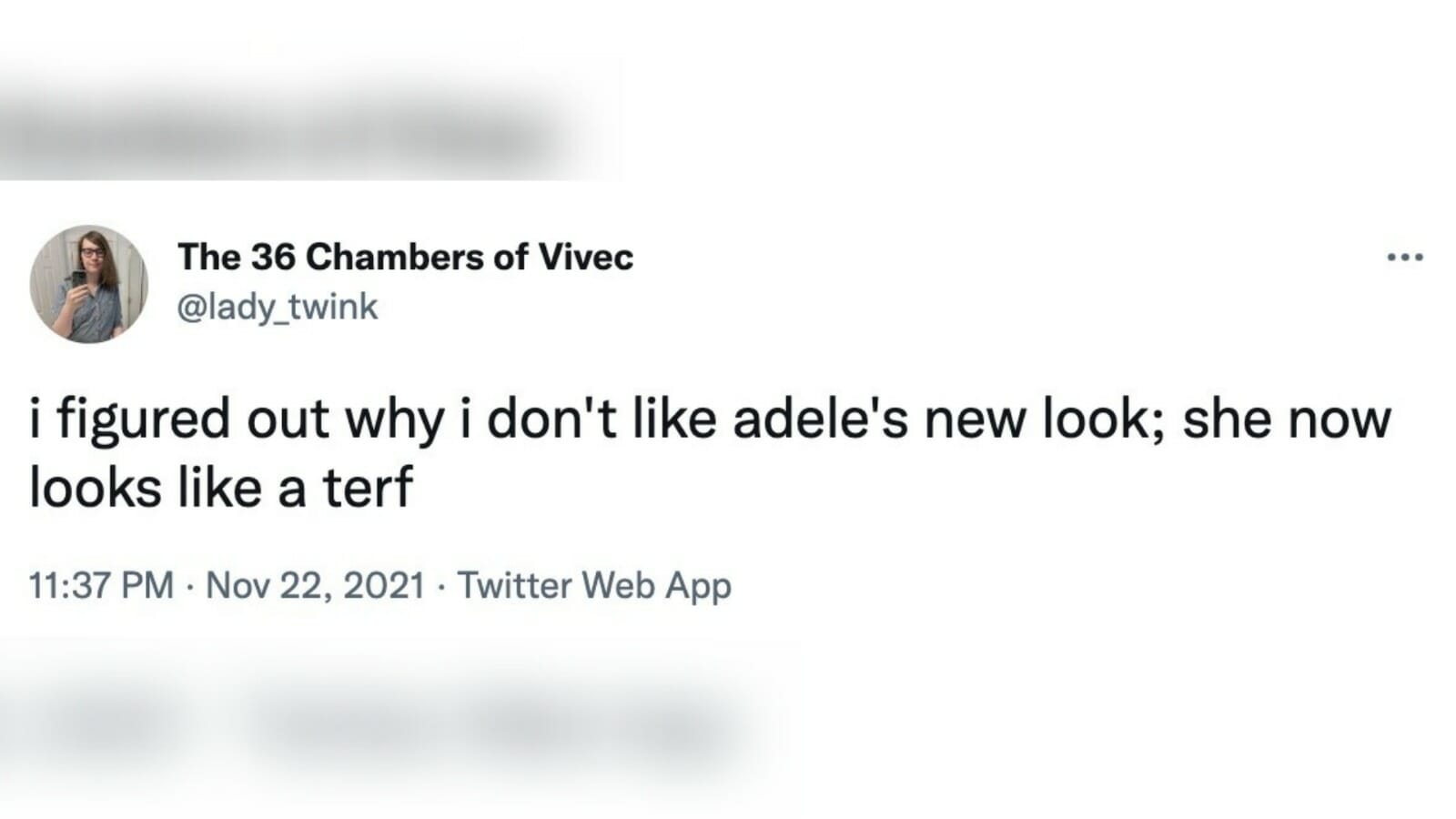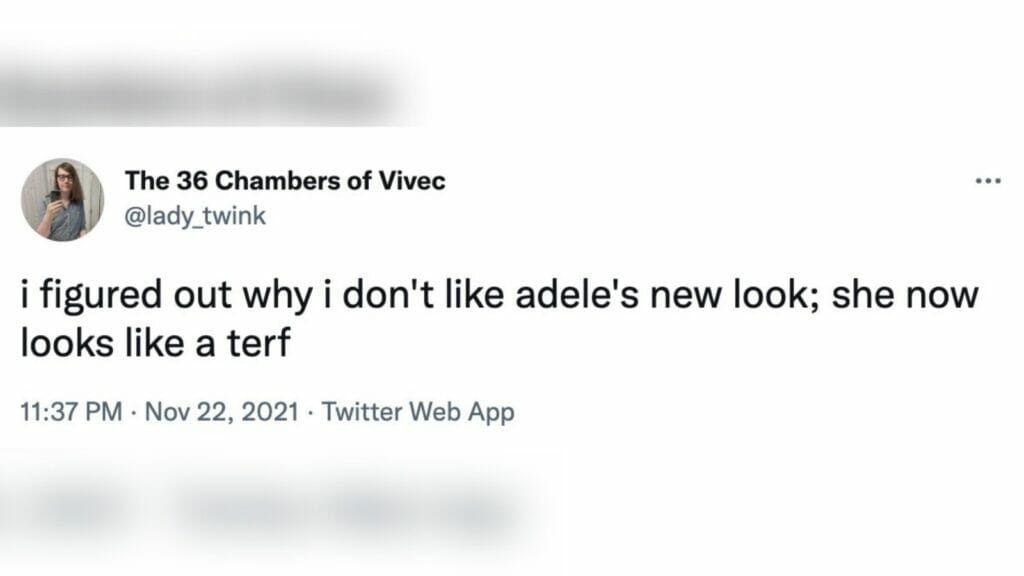 While Adele has undoubtedly made it big in an industry dominated by males, her speech got her labeled a 'TERF'. It stands for Trans Exclusionary Radical Feminist. Adele's words were perceived as a dig towards transgender and non-binary folks.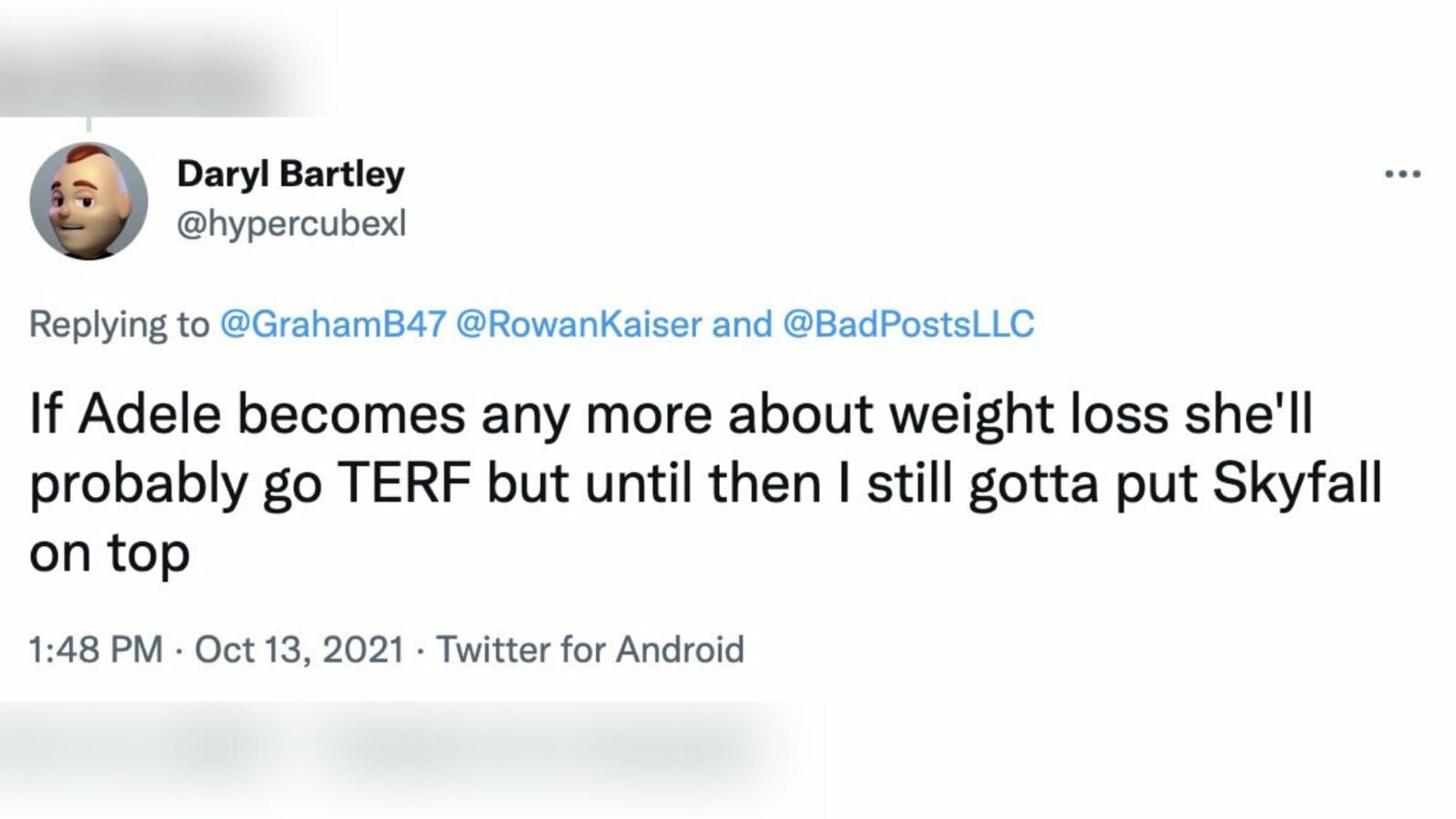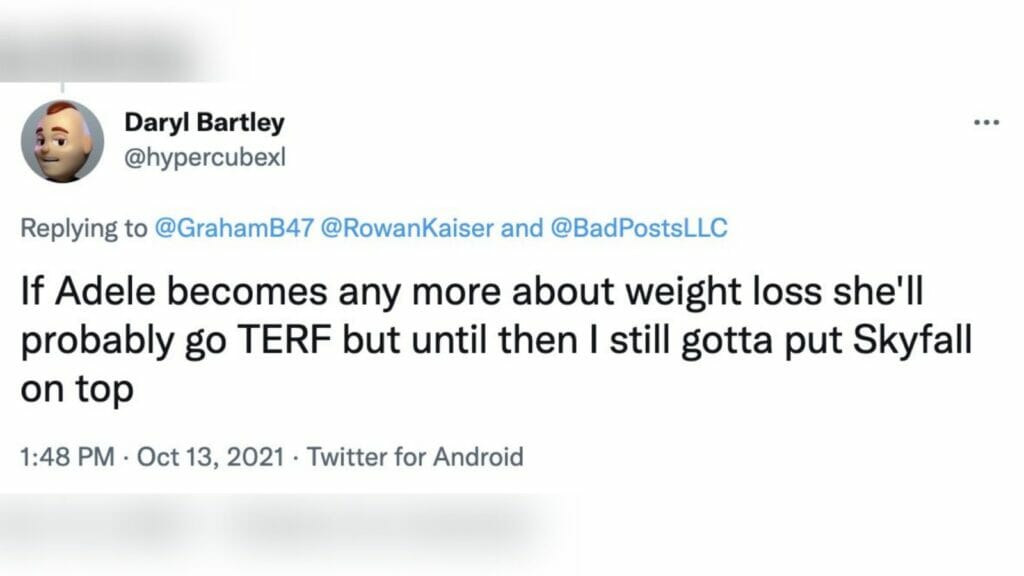 Twitter Comes Out In Support Of Adele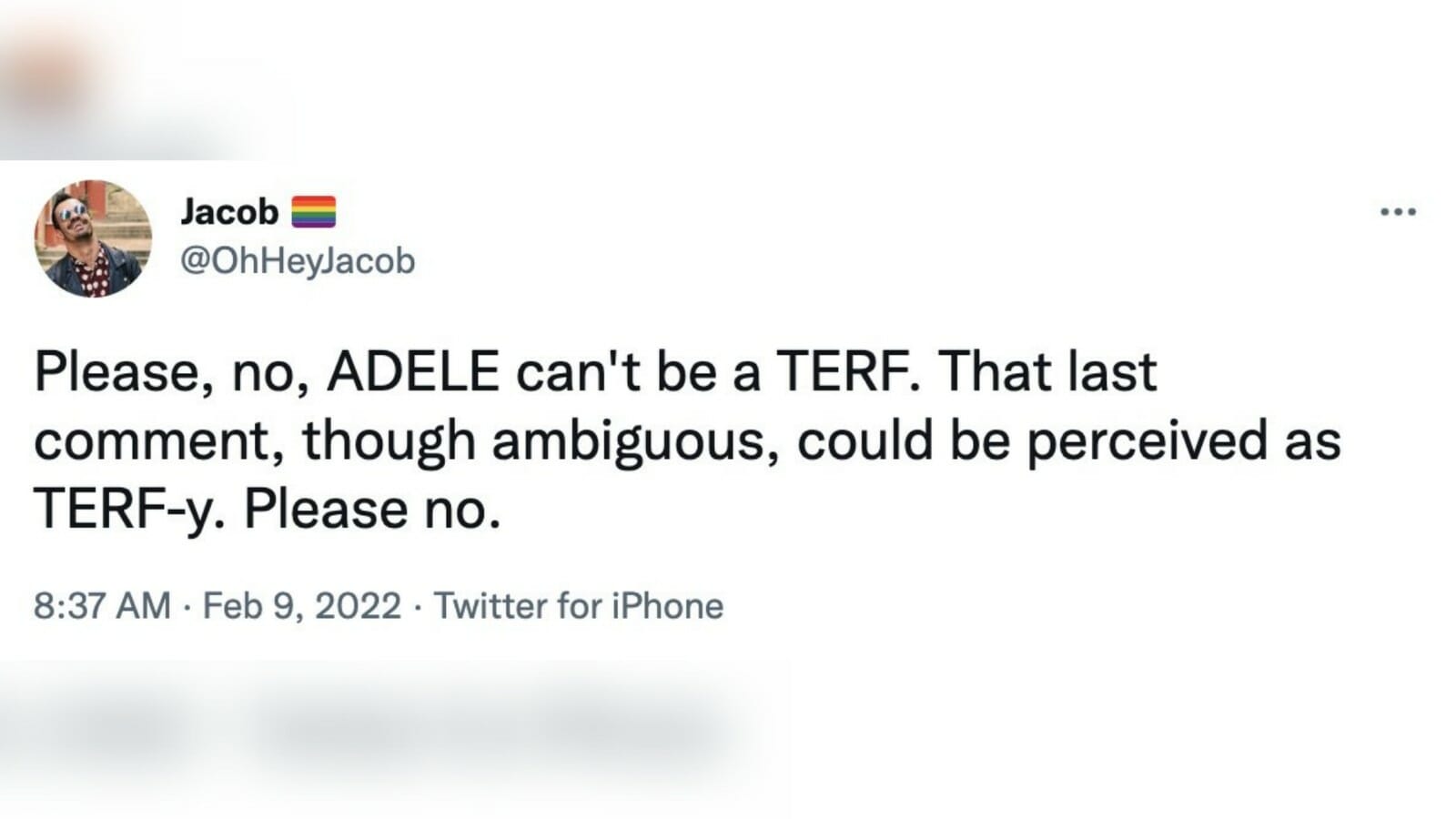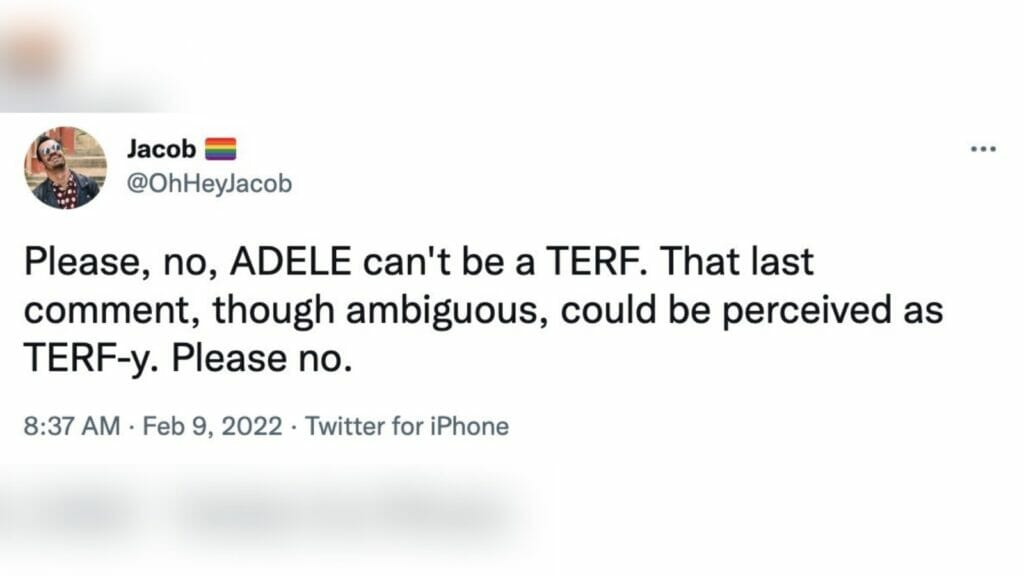 While her comments received initial backlash for being Trans and non-binary exclusive, Adele soon began receiving support from people who thought the allegations were thoroughly misplaced.