Whether it's stunning fashion sense, or an embarrassing dad, Maude and Angus are sparking serious dating rumors! The on-screen actors Lexi and Fez have kindling chemistry on the show which might be replicated off-screen as well, as per reports.
Maude Apatow and Angus Cloud are currently starring in HBO's most popular show Euphoria. According to fans, the pair look cute together and their Instagram posts have sparked hilarious conversations. Maude Apatow's Hollywood producer dad leaves hilarious comments on his daughter's posts. It's evident how only a father can embarrass his daughters in this manner.
Meet Euphoria Stars Angus Cloud And Maude Apatow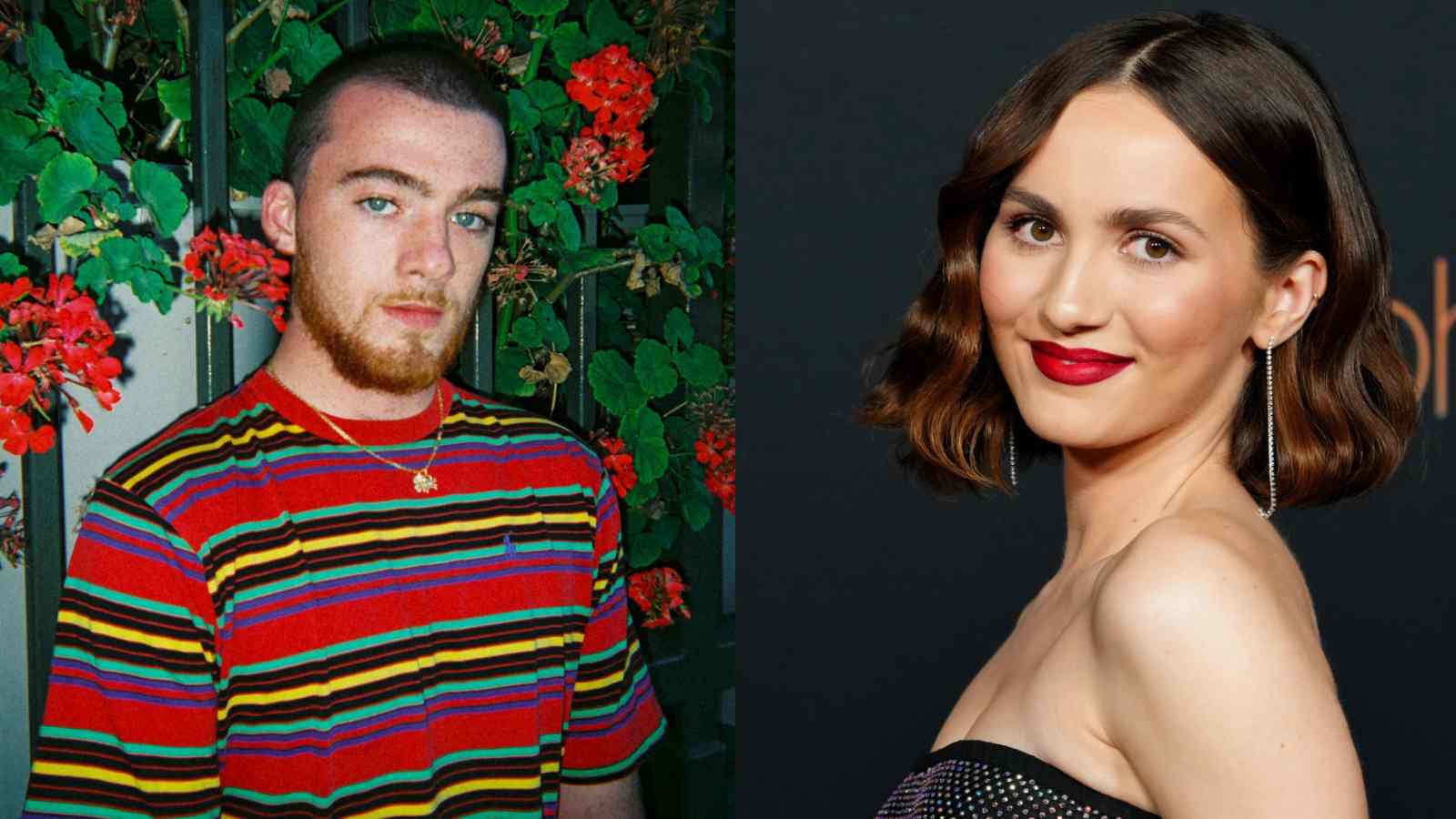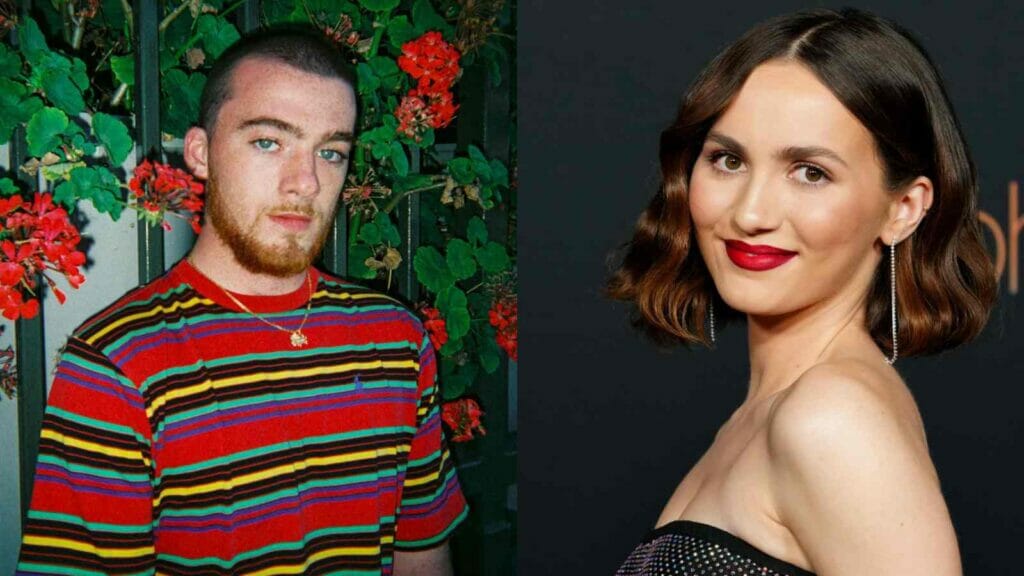 Maude Apatow, 24, is an actress and daughter of celebrity couple Leslie Mann and Judd Apatow. She debuted her career by playing Leslie's daughter in a number of movies like Knocked up and This is 40. She is currently seen as Lexi Howard on the trending HBO show Euphoria.
Born in California, Angus Cloud landed his first recurring role in Euphoria as Fezco. Previously, he worked at a chicken and waffle restaurant in Brooklyn. Cloud was given a chance to audition for the role when the casting director saw him on a street in Manhattan. The on-screen "Fez" has an outstanding Instagram following where he posts content regularly.
View this post on Instagram
The camaraderie between the two actors is heartening to see. "I love working with Maude — she's the best. We always had a great time whenever we get to work together. She's hilarious. She cracks me up. You gotta feel safe and comfortable to sort of open up. I always feel like that around her, so it's not too difficult," said Angus on Maude.
Dad Judd Apatow's Energy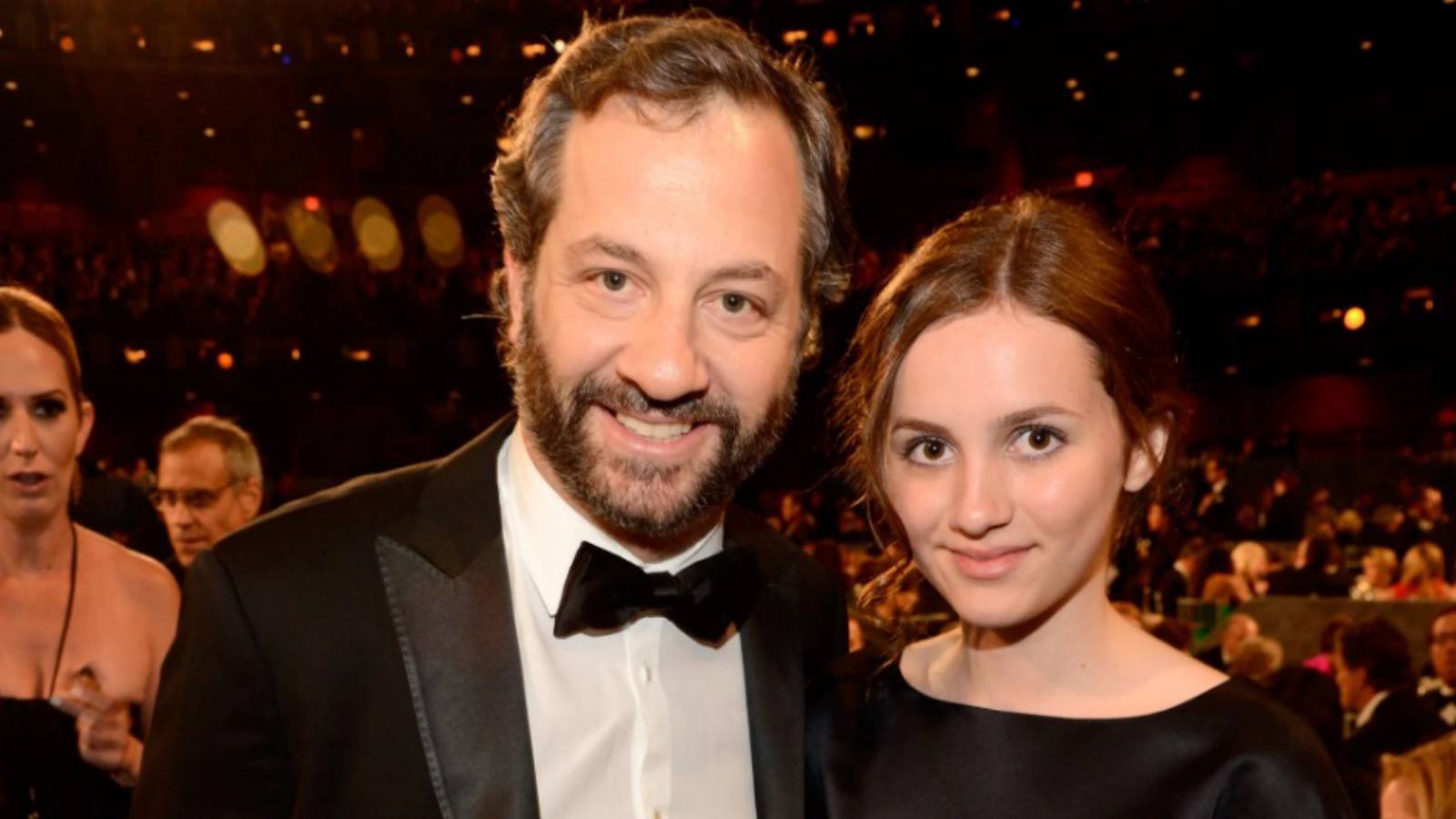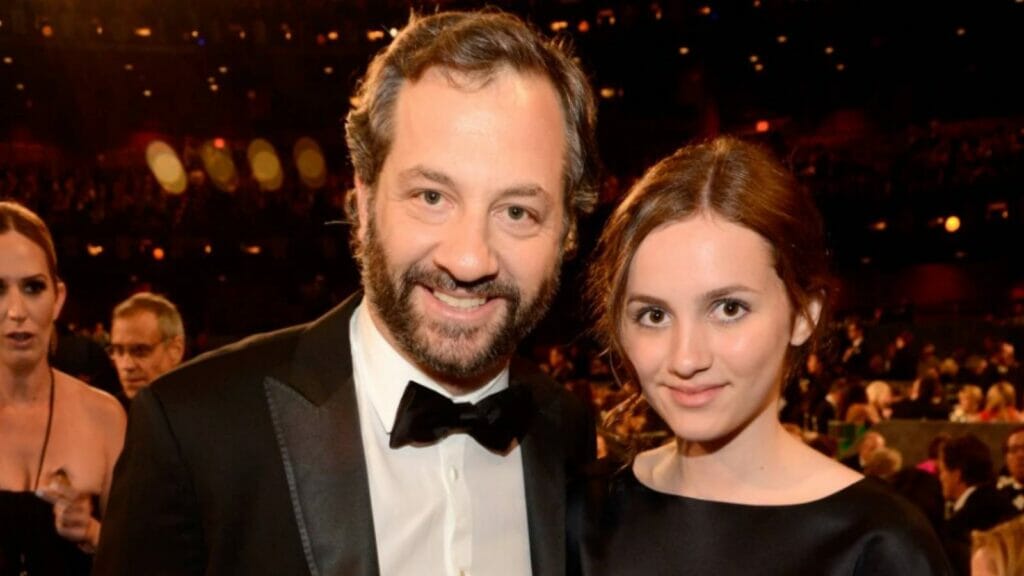 As the tension between Lexi and Fez surges, so does Judd's dad's energy. His tweets reveal that he's a big fan of Yellowstone.
Judd shared his daughter Maude's post on his official Instagram handle as a story. He wrote, "I have promised not to judge this young suitor, but I do have my concerns."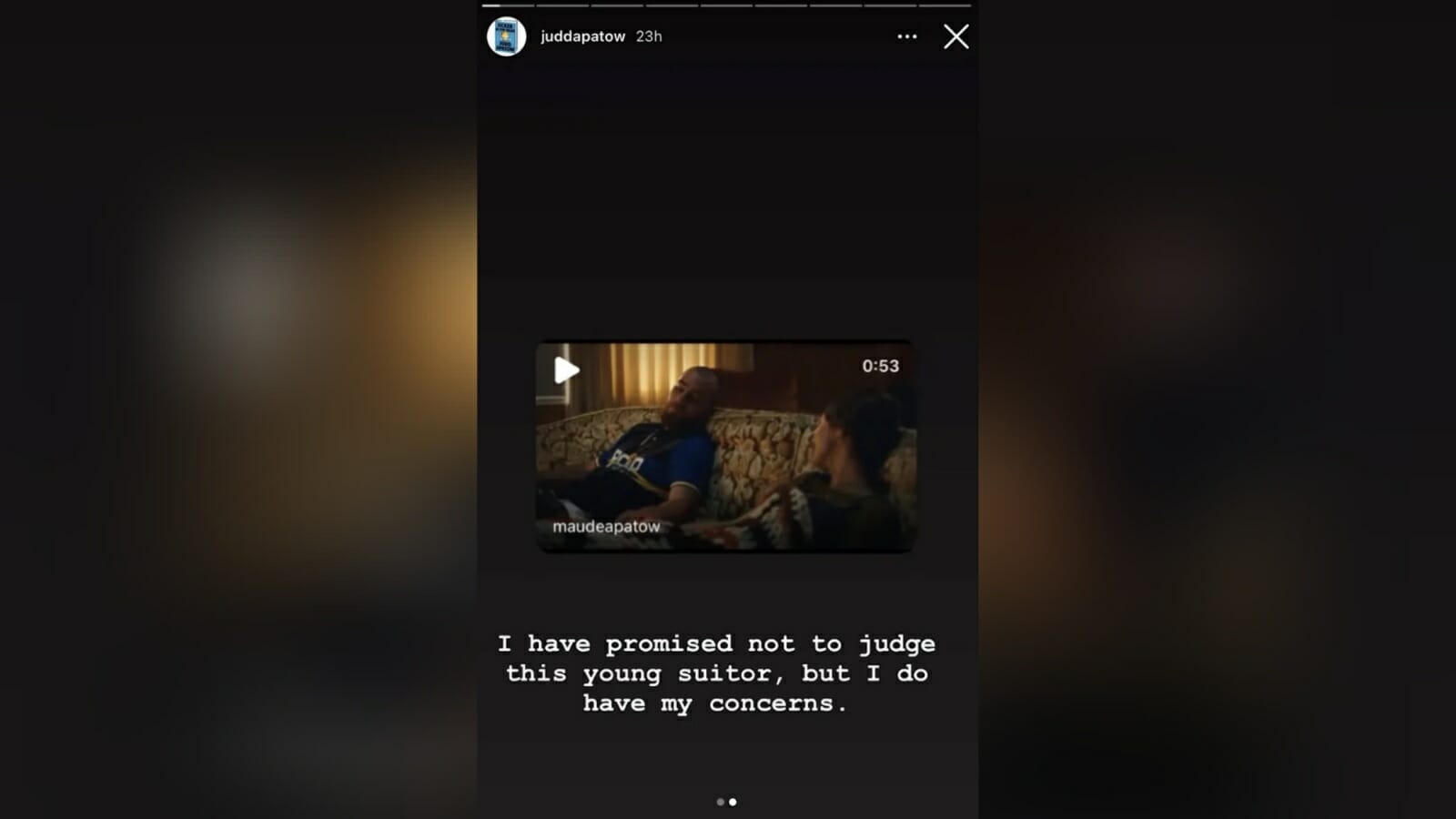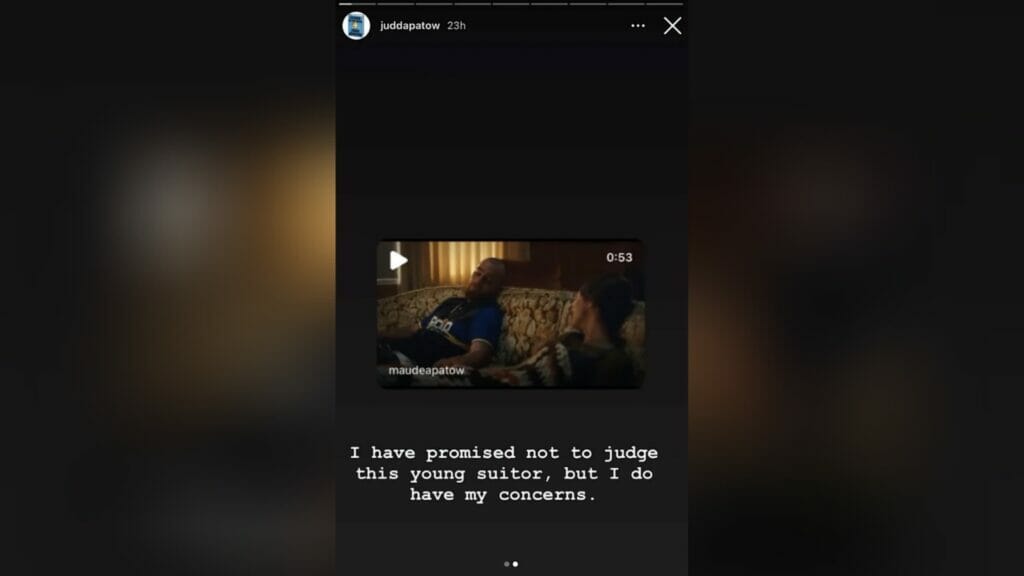 Furthermore, she and Angus are wearing matching tartans by Thom Browne in another one of Maude's posts. Judd Apatow was quick to write a comment asking his daughter why she cut him out of the picture as he was wearing the same clothes as well.
View this post on Instagram
Leslie Mann didn't feel like being left out, so she left a couple of red hearts on her daughter's Instagram Posts.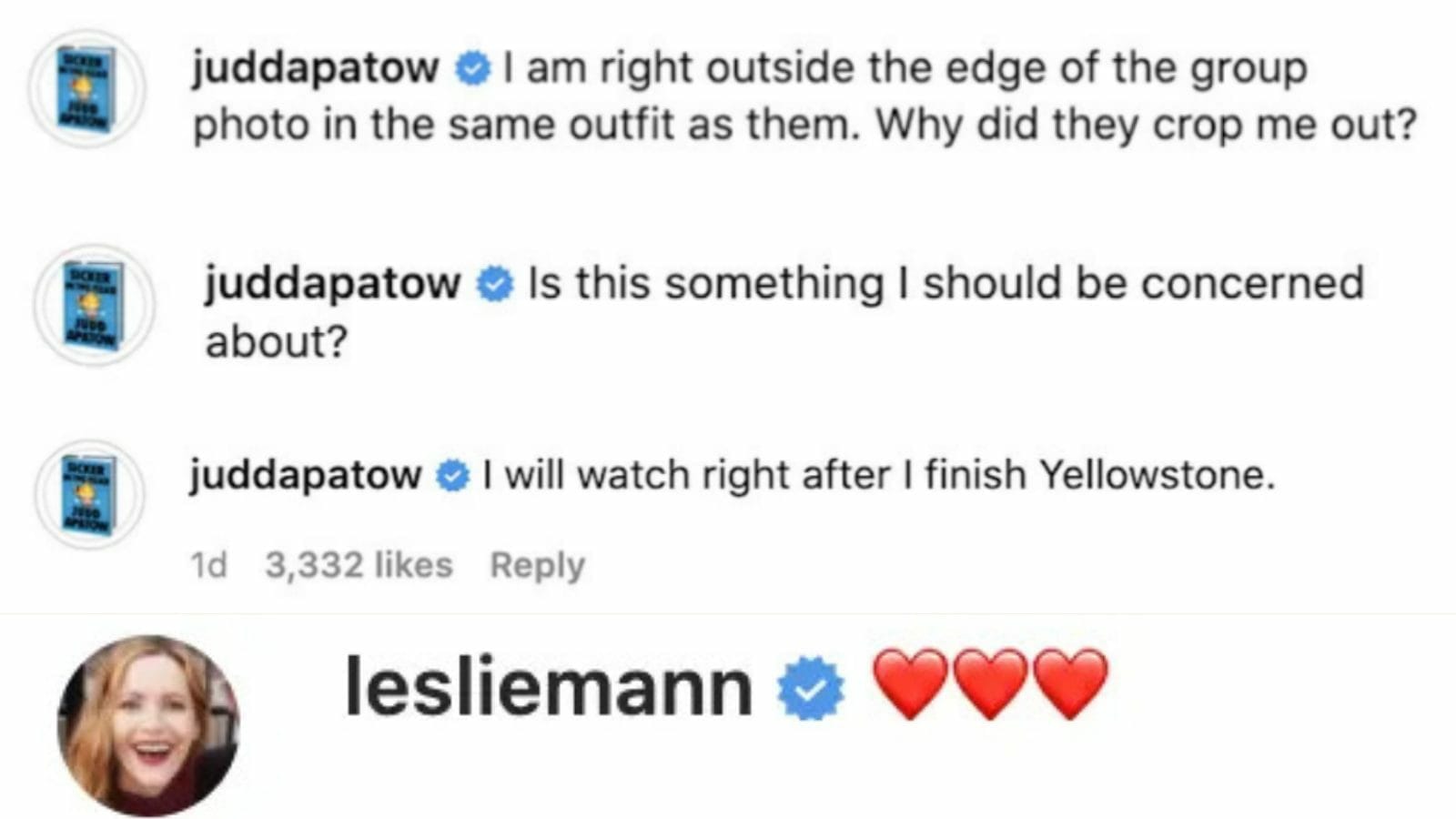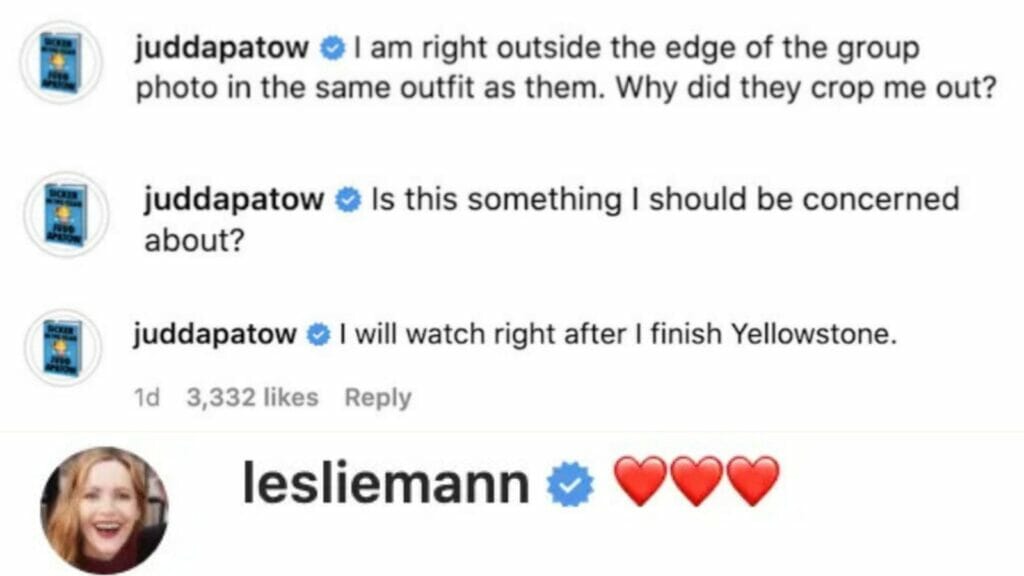 Also Read : The Euphoria Attraction: 5.1 Million viewers tuned in for the 6th episode