Kanye West and Julia Fox are not a couple anymore. The two were always in an open relationship and Fox does not feel sad about the split. She took to Instagram to inform fans and media by stating that she is "#1 hustler." Julia also deleted every post of her with Kanye from her Instagram handle.
Julia Fox even declared about writing a book about their brief romantic relationship. As the two broke up after the rapper targeted Former wife Kim Kardashian's partner Pete Davidson on Sunday. In a series of now-deleted Instagram posts, he tried his best to spoil the name of Pete Davidson. But, Pete and Kim decided not to pay attention and rather enjoyed their valentines. The two even did PDA while the paparazzi catches them.
Julia Fox Took To Instagram About Split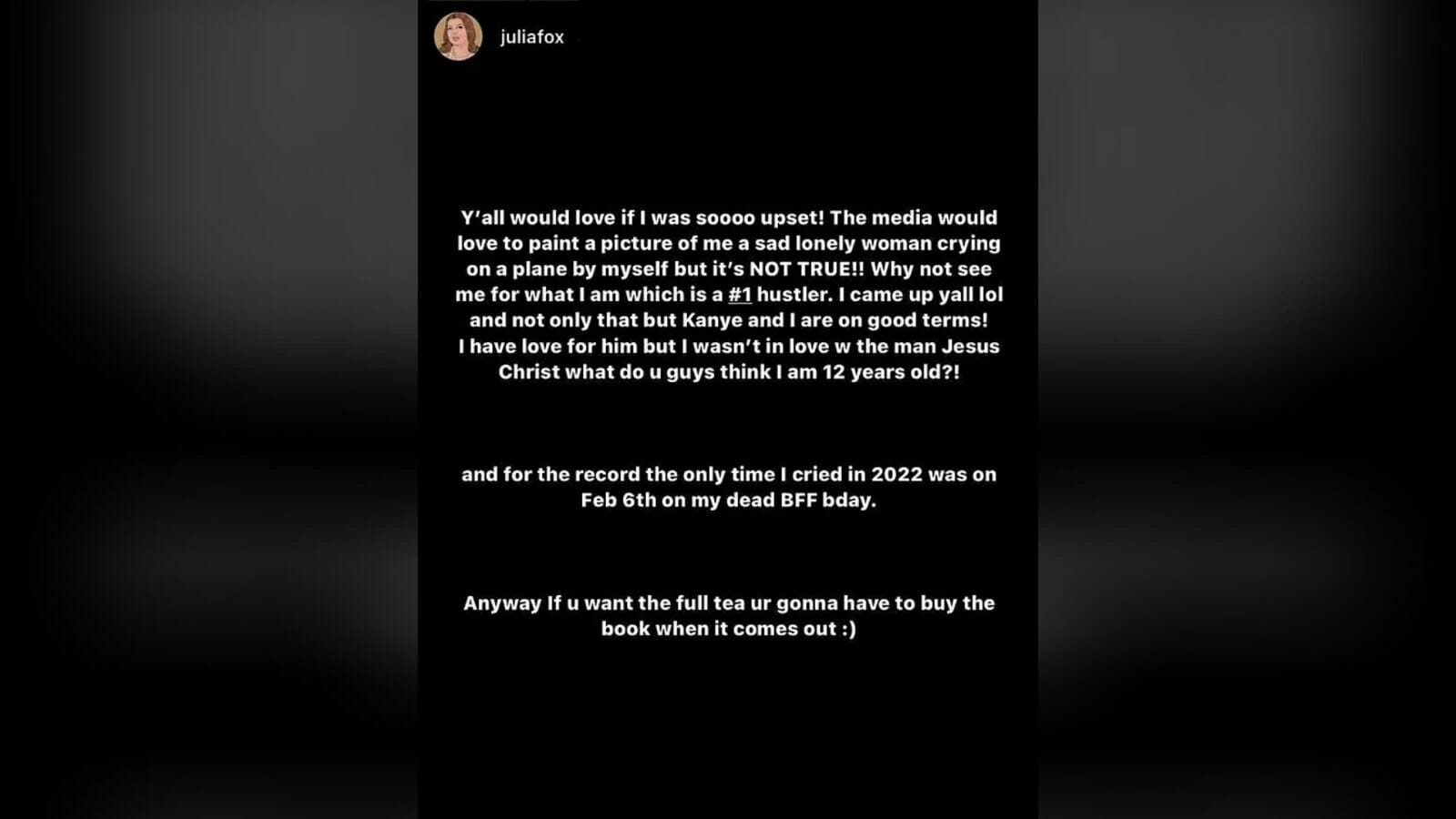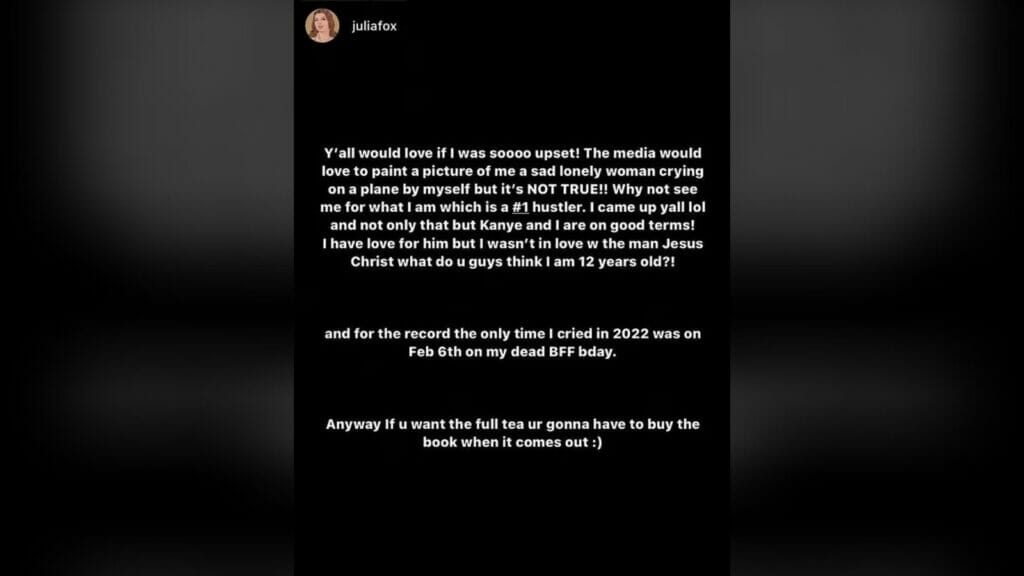 On Monday, the Uncut Gems star shared an IG story on her official social media handle and cleared her to stand about the split with Kanye West. Fox confirmed about the breakup with Ye and admitted she was never in love with the rapper. The 32-year-old mommy and actress referred to herself as the #1 hustler.
Fox stated, "Y'all would love if I was so upset! The media would love to paint a picture of me a sad lonely woman crying on a plane by myself but it's NOT TRUE!! Why not see me for what I am which is a #1 hustler. I came up yall lol and not only that but Kanye and I are on good terms! I have loved him but I was not in love w the man Jesus Christ what do u guys think I am 12 years old?!"
The couple made headlines about their relationship by appearing together many times. Fox and Ye met on New Year's Eve and started their relationship at a very good speed. Ye even celebrated Fox's grand birthday. The actress even wrote an essay about their budding love.
After announcing the current status of her relationship with Kanye, Julia told about the last time she cried. She finished her statement with, "And for the record, the only time I cried in 2022 was on Feb 6th on my dead BFF bday. Anyway, If u want the full tea ur gonna have to buy the book when it comes out :)". Fox referred to the tragic death of Chris Huvane, her good friend and celebrity manager.
The hawk-eyed fans were quick to notice that on Sunday Julia Fox even liked the post of Kim Kardashian. The like came after Kanye West declared his wish of his wife being with him to point at the idea of reuniting.
Why Did They Broke Up?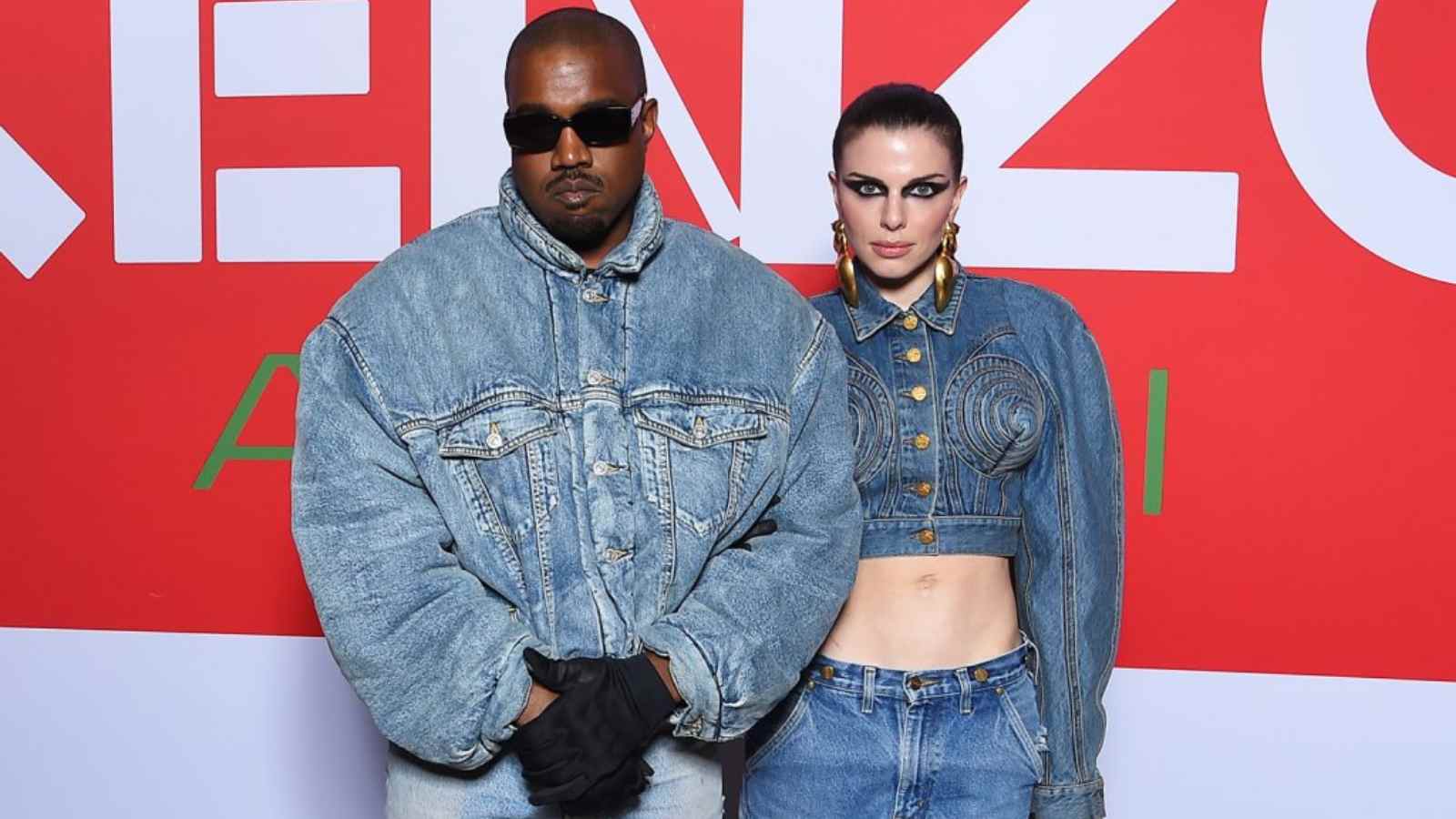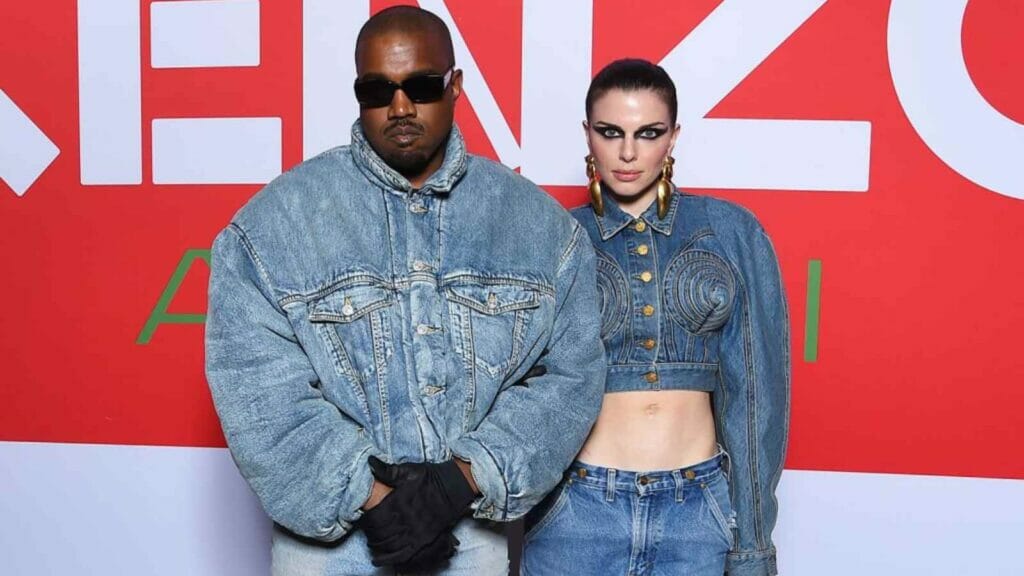 According to sources, Julia 'does to have the energy' to handle anymore this relationship with the rapper. Ye and Julia's relationship was a full-blown exchange. The sources also said, "Julia is a mother first and her family and work obligations are in New York. Ye did express he wanted her in Los Angeles, but she could not take that on."
Another source added, "When she is not around Ye reverts to his old methods with social media outbursts and public antics." It is also said according to an insider, "Although they remain close, their relationship has evolved." Julia Fox spent her weekend with her son Valentino of 13 months. She gushed about her toddler and shared a video saying, "I'm the luckiest mommy."
Fox remains 'unbothered' by Ye's recent war on Instagram and pleas to get Kim back with him. 'Fox is focussing on her friends and family right now and doesn't have the energy to put into a relationship.' Other sources stated that since the two were in an open relationship, Ye started dating another woman recently, Chaney Jones!
Fox Say About Kim And Ye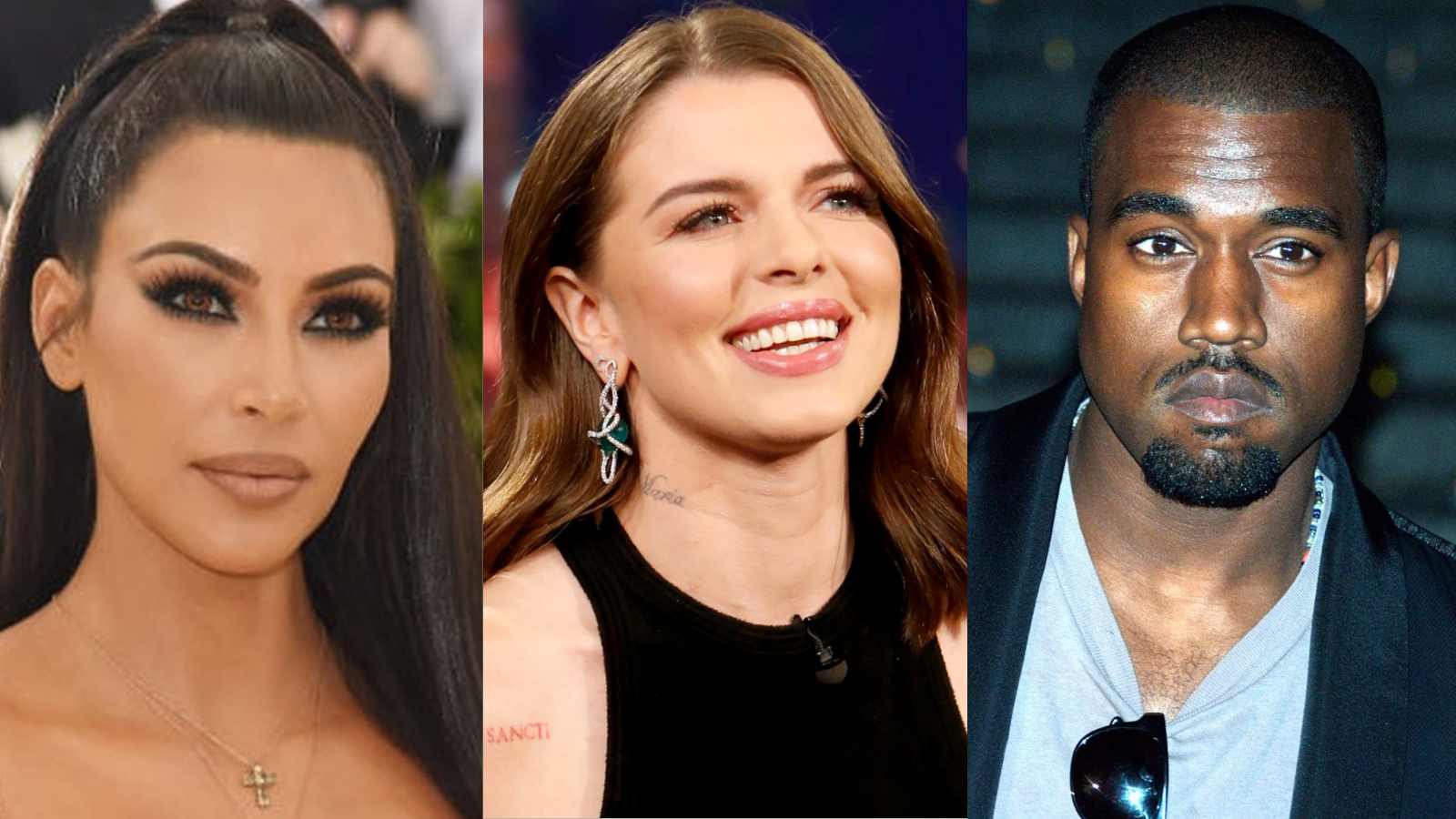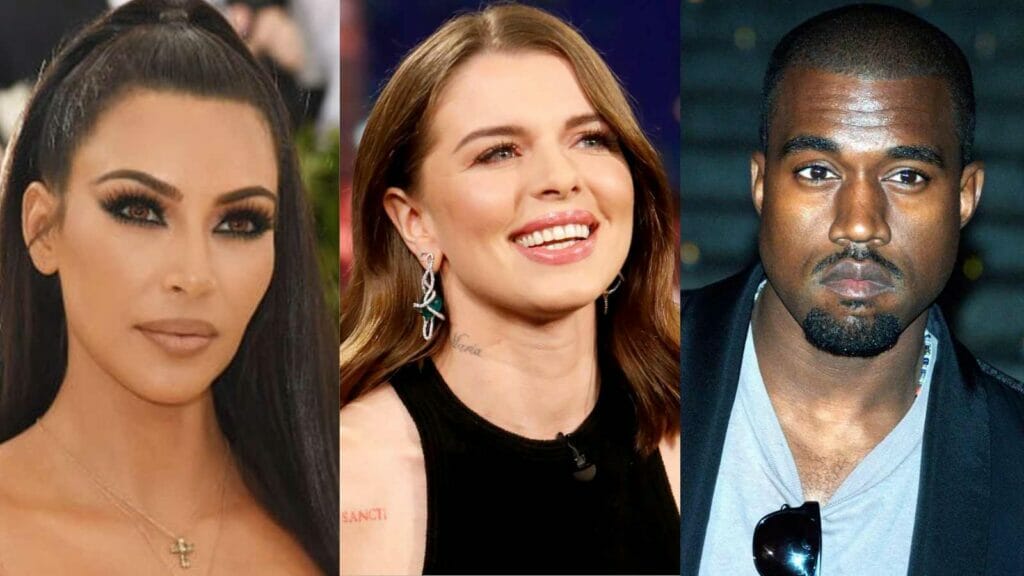 Previously, Julia Fox appeared in the Alex Cooper podcast and shared about romance with Ye. She revealed that she never took on ego about Ye's wish to get back with his estranged wife. She said, "I'm sure there are still some residual feelings, and that is normal, it is human. I also know that he is with me now. And that is all that matters. I call him my boyfriend and he calls me his girlfriend."
Fox said, "There is no jealousy or bad vibes."
The Italian beauty and actress described her relationship with Ye earlier as organic and natural and off to a strong beginning.
Fox felt it is unfortunate that people compared her to Kim Kardashian and said there is only one similarity of fashion sense.
Single Julia Spotted Running Errands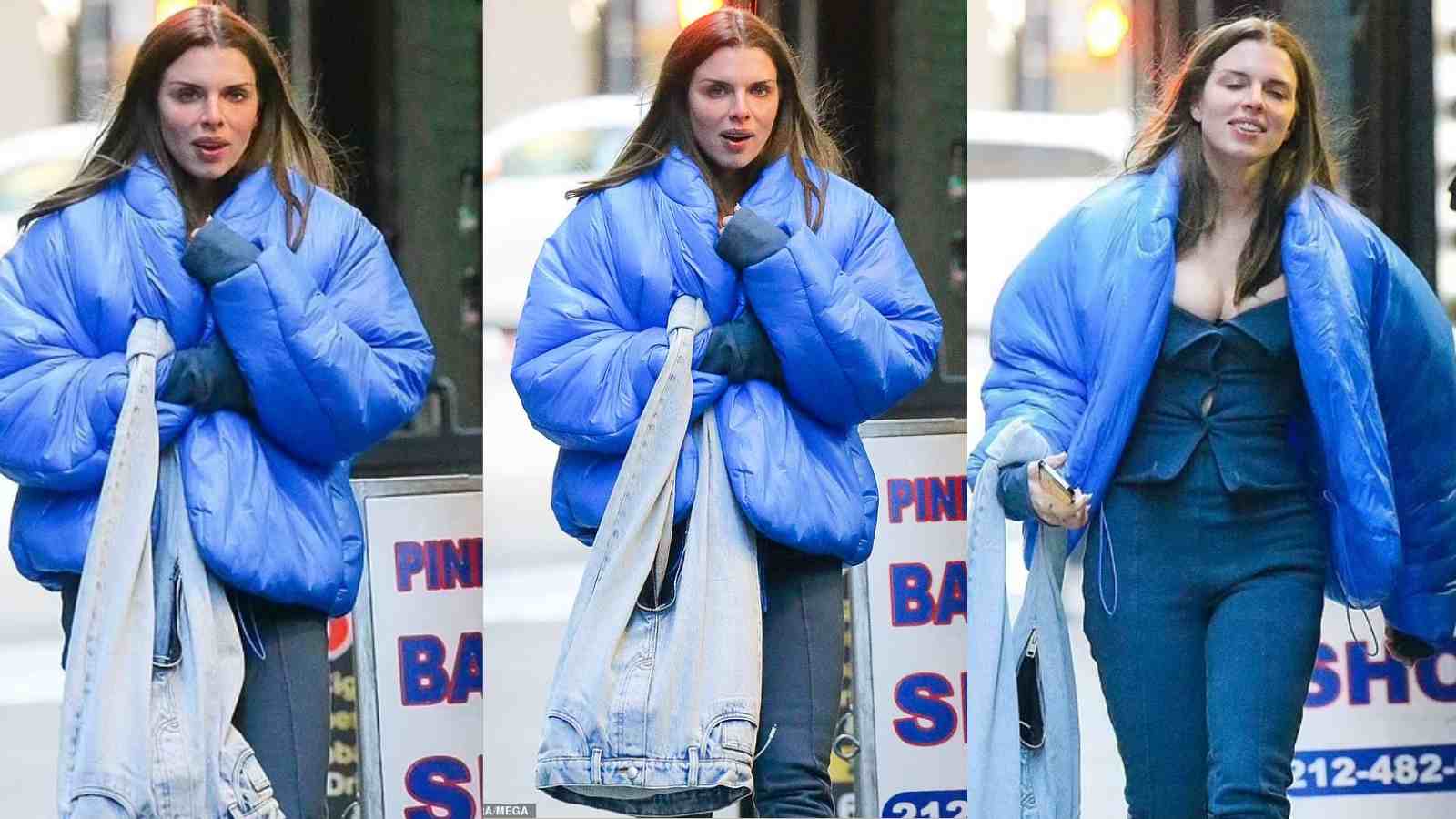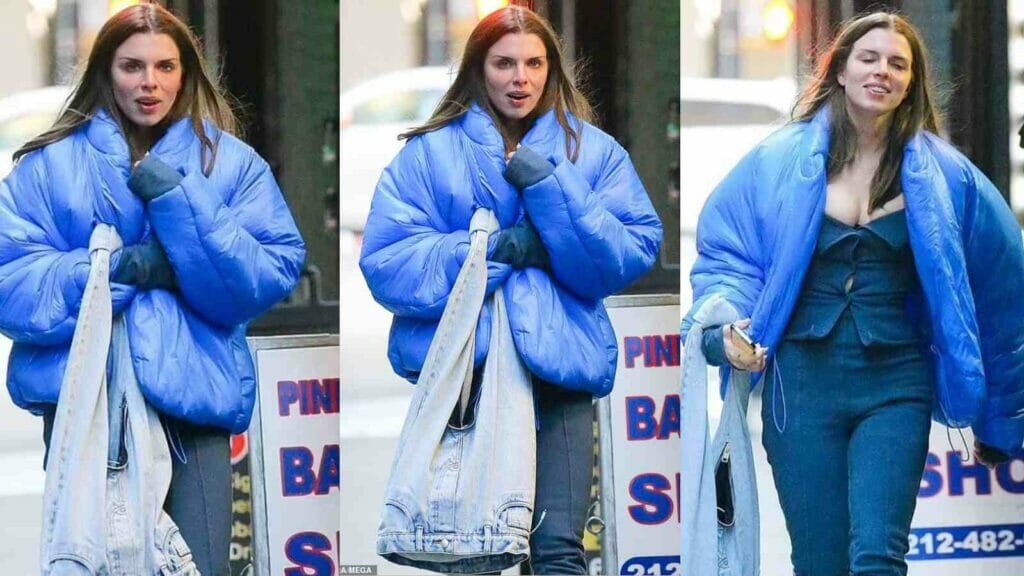 After confirming about the split, Fox was spotted running errands in Manhattan on Monday in a Ye's Blue Gap Puffer Jacket worth $200. She paired it with all-denim look and went solo for the shopping.
Also Read: Kanye West Wants Billie Eilish To Say Sorry On Pointing Travis Scott Astroworld Tragedy Before He Perform At Coachella