Kanye West is amid divorce and child custody with Kim Kardashian. Travis Scott is avoiding social media due to the Astroworld incident. Billie Eilish waits for fans to get comfortable before starting the show. What happens when they collide at Coachella?
Kanye West Asks Billie Eilish To Say Sorry
View this post on Instagram
The event takes place on Thursday when the 44-year-old rapper asks Billie Eilish to apologize for her behavior in her concert. In a recent Instagram post, Kanye asks or rather demands that Billie Eilish apologize for the comment that concerns the Astroworld tragedy.
He writes "I need Billie to apologize before I perform. Come on Billie we love you please apologize to Travis and to the families of the people who lost their lives."
He further adds to this statement that he needs Billie to apologize before he performs at Coachella. Another piece of information is that Travis will be with Kanye at the show. Travis Scott is replaced by Billie Eilish at Coachella after the Astroworld incident that happened during his last show.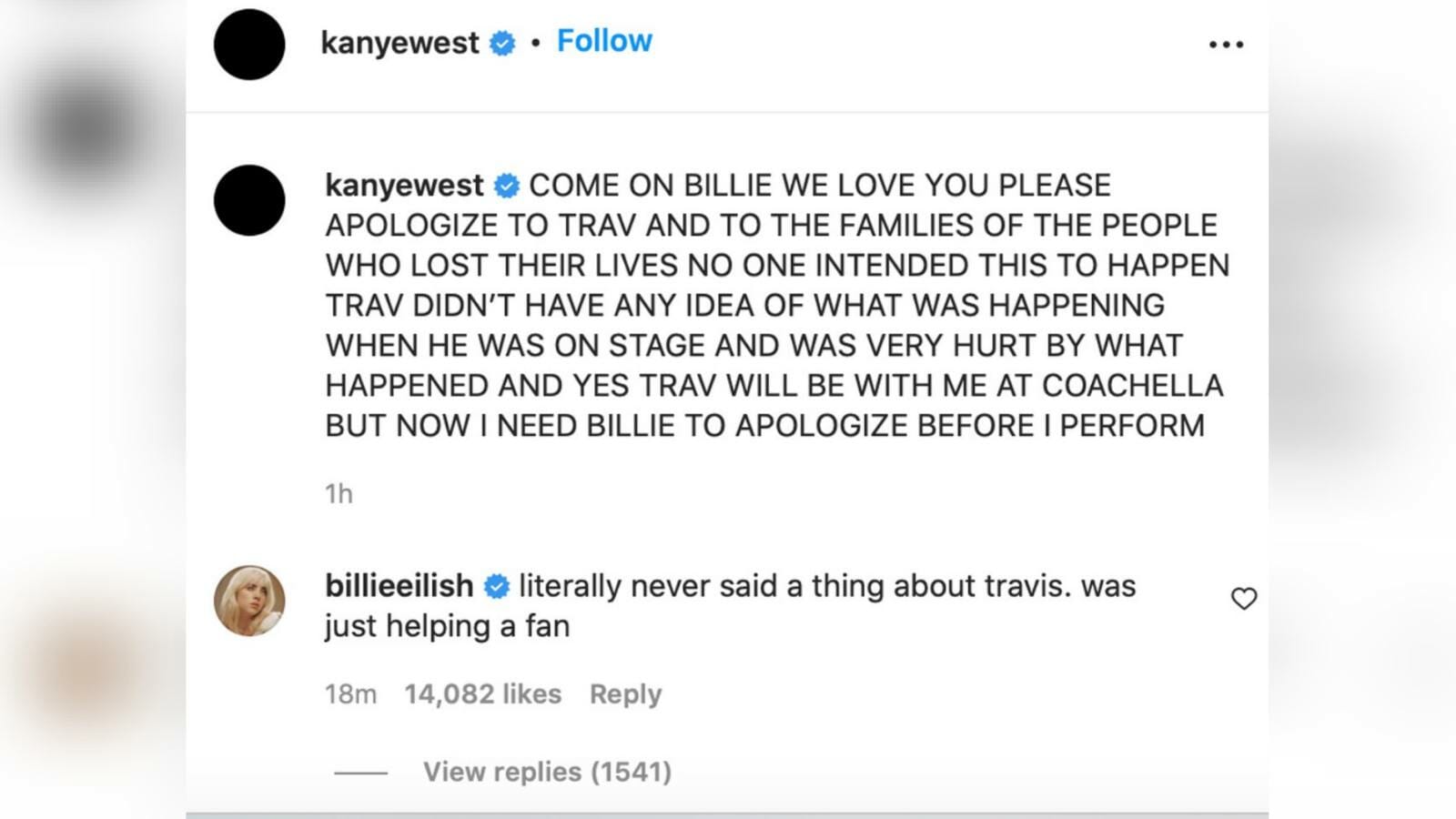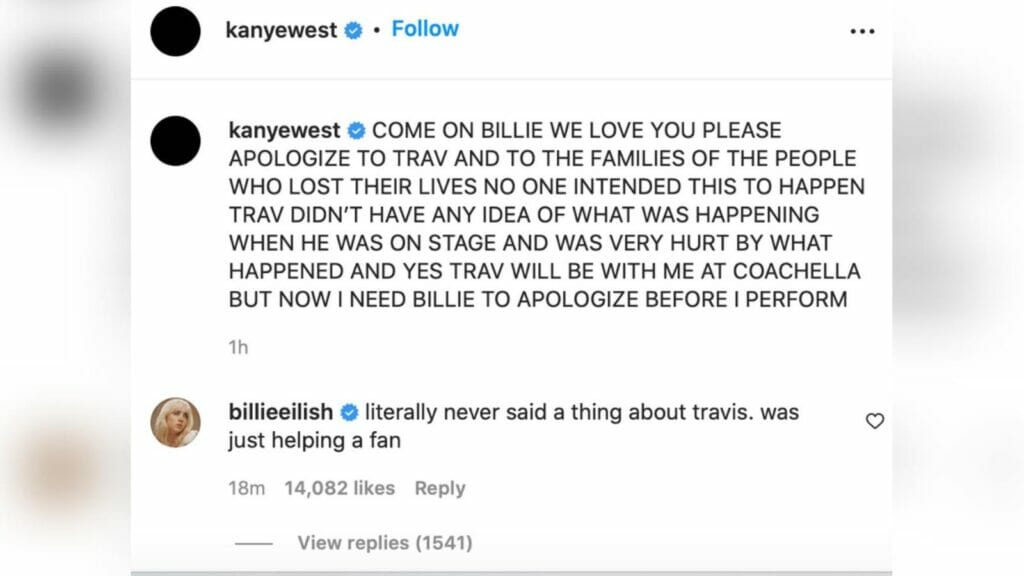 Kanye is referring to the recent event at Billie Eilish's show. The ocean eyes singer stopped the show in middle to help a distressed fan, calling paramedics immediately. She said, "I wait for the people to Okay before I keep going."
On another note, Billie Eilish replies to Kanye's post saying she literally never said a thing about Travis Scott at her show. She was just helping her fans and that is it.
Kanye Lashes At A Fan-Made Comment
View this post on Instagram
Kanye posted a screenshot of the comment a fan-made regarding his album. The comment reads "'Man's off the meds album gonna go crazy"
He captions this post saying "'The world is racist sexist homophobic and crazy phobic at our core it's cheap and dismissive to say I'm off my meds anytime I speak up. Phobia in this sense doesn't mean being afraid of it means not giving the power to let's be more conscious and not write each other off so easily."