Rihanna has stepped out for the third time after having taken the entertainment world by storm with the news of her pregnancy. In her latest look, in true Rihanna fashion, she shines bright like a diamond!
Stepping out of Giorgio Baldi, an old favorite restaurant of hers, Rihanna stunned the paparazzi with her pregnancy glam, wearing a diamond-studded outfit. The acclaimed singer is expecting her first child with rapper A$AP Rocky.
Rihanna Aka RiRi Dons A $36k Bra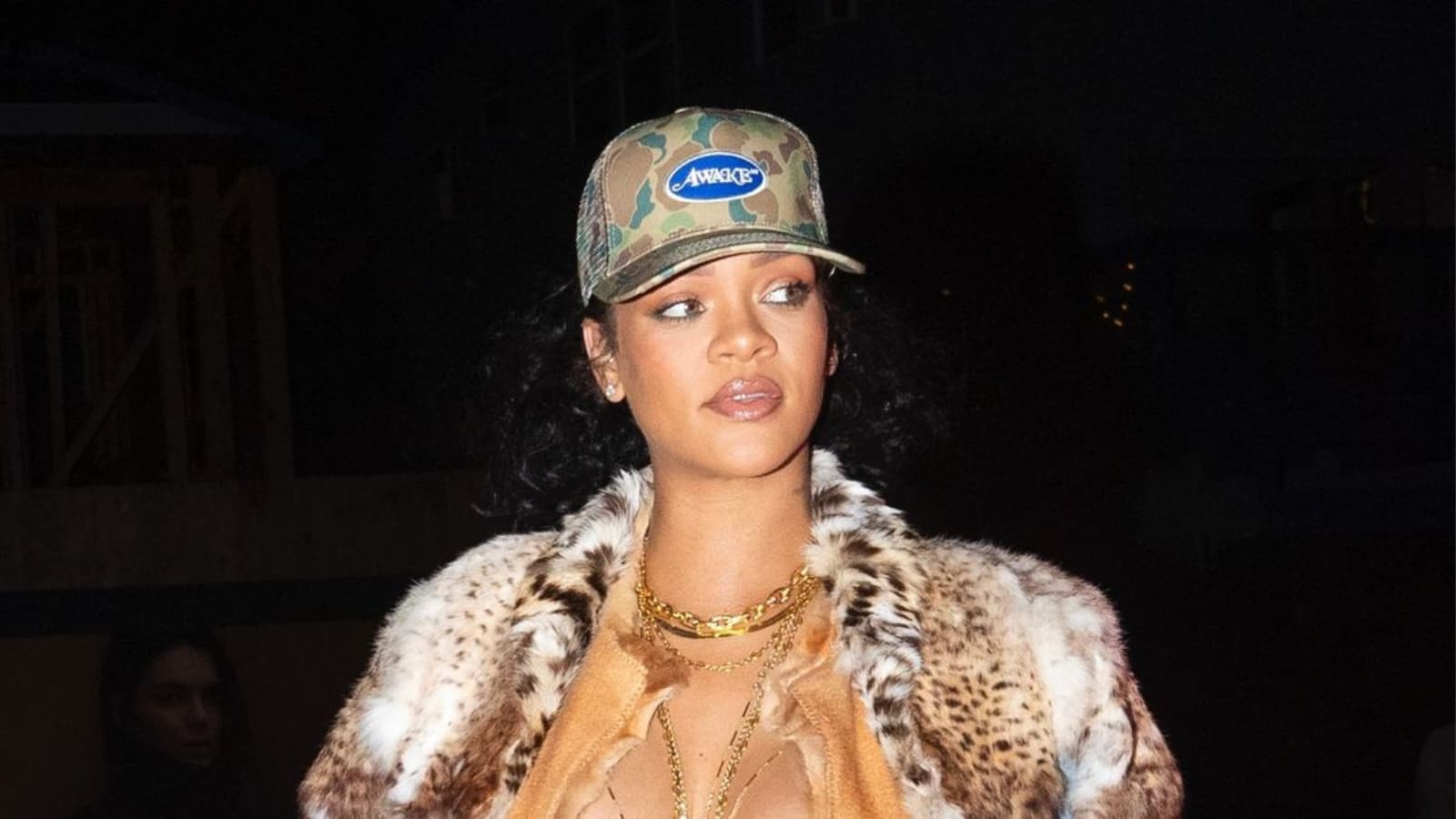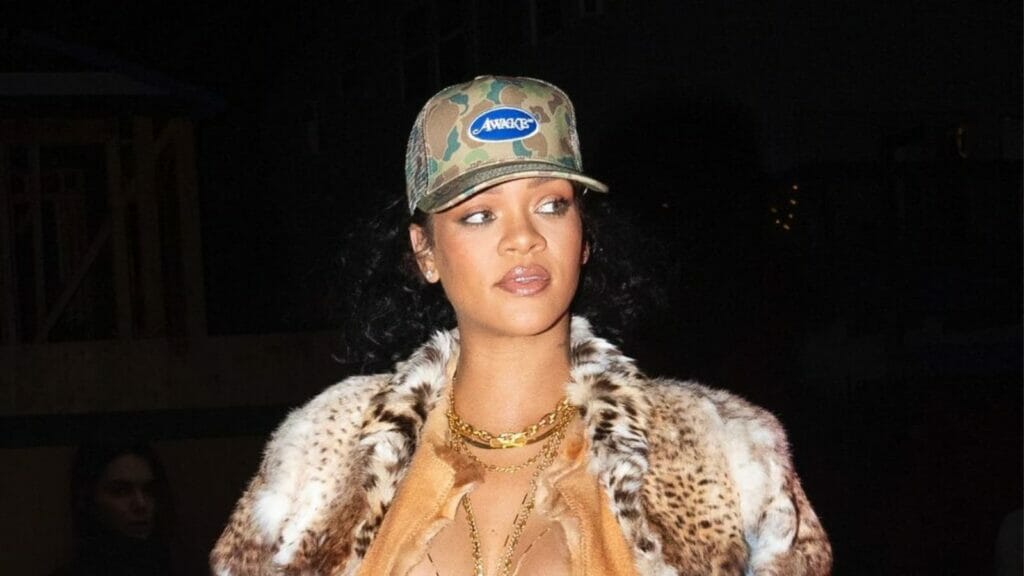 On Wednesday evening, RiRi was spotted outside of her favorite restaurant. Her look screamed casual glam. According to Haus of Rihanna, an Instagram account that keeps tabs on the outfits worn by her, she wore a Plein Sud Bikini top, along with a Jacquie Aiche diamond bra. The Aiche piece is reportedly worth $36,250!
RiRi chose to pair the top with baggy jeans and strappy heels. She was draped in a tie-dye faux fur overcoat, in shades of blue, white, ad a classic cheetah print. She was decked up in layered neckpieces, a body chain, and topped the look with a camo cap. The last addition to the look was a vintage handbag from Christian Dior.
"Couldn't Be Happier" – Source Close To RiRi Spills The Beans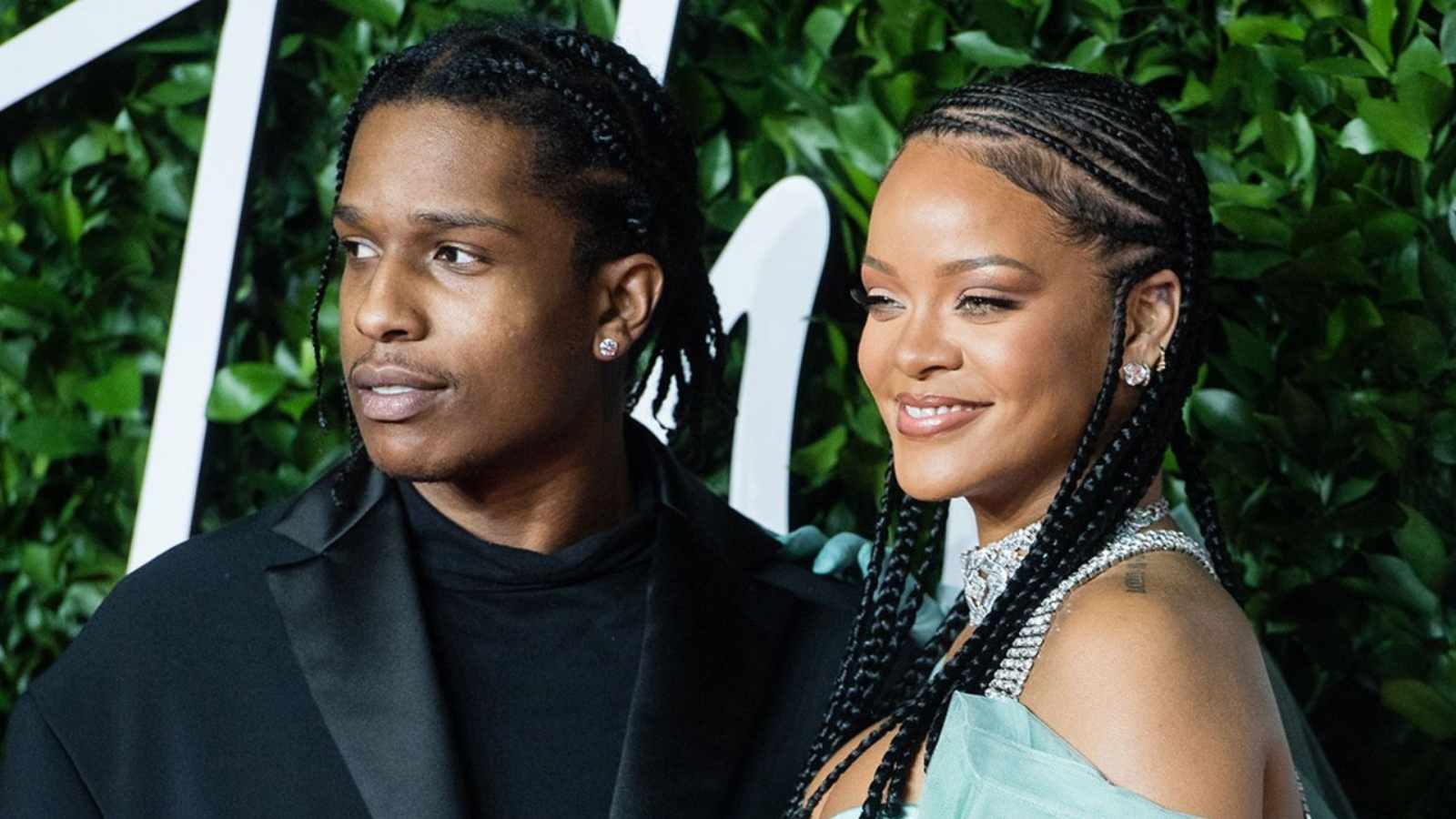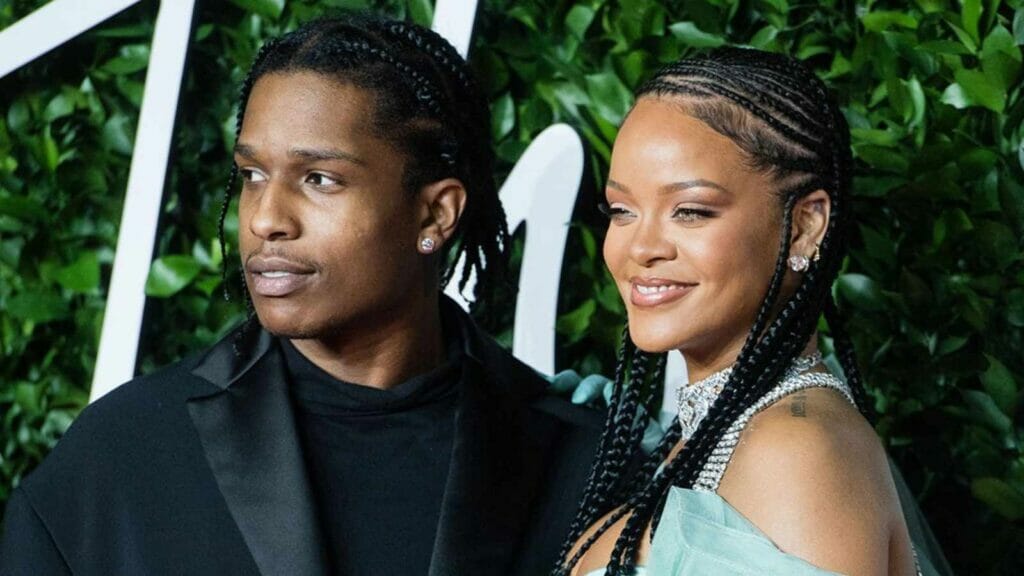 In an interview with fashion magazine GQ on the 19th of May 2021, American rapper A$AP Rocky had confirmed the rumors of him dating Rihanna. The couple was clicked attending several high-profile events together.
On the 31st of January 2022, the duo announced to the world that is expecting a child together. A source reportedly close to the couple spoke to People magazine, saying that while Rihanna herself wasn't focused on motherhood.
Her relationship with Rocky was the turning point. "Having a baby is something she was never focused on, but being with Rocky opened her up to the idea" said the source. Elaborating on the happy couple's newfound joy. The source added "They're just like any other pair of parents-to-be. Yes, they happen to be famous but they're just the cutest, giddiest young couple that's expecting kids."
The source also gave some information regarding Rihanna's approach towards motherhood and her work with Fenty, saying "Everything Rihanna does, she does it her own way on her own timetable, and having a baby is no different".
They further added, "She couldn't be happier and is so excited to be a mom. She's loving all the changes to her body during pregnancy and has always celebrated pregnant women in her runway shows for Fenty."