The wrestling industry and WWE fans are celebrating legendary Steve Austin 3:16 day. With regard to this day, WWE released a backstage video of Stone Cold-Steve Austin and John Cena. John Cena is a professional wrestler and actor who appeared in HBO's smash hit Peacemaker recently.
Let us explore how the two renowned wrestlers greeted each other and what did Stunner Steve Austin said that melted Cena's heart.
Steve Austin Praises John Cena In A Clip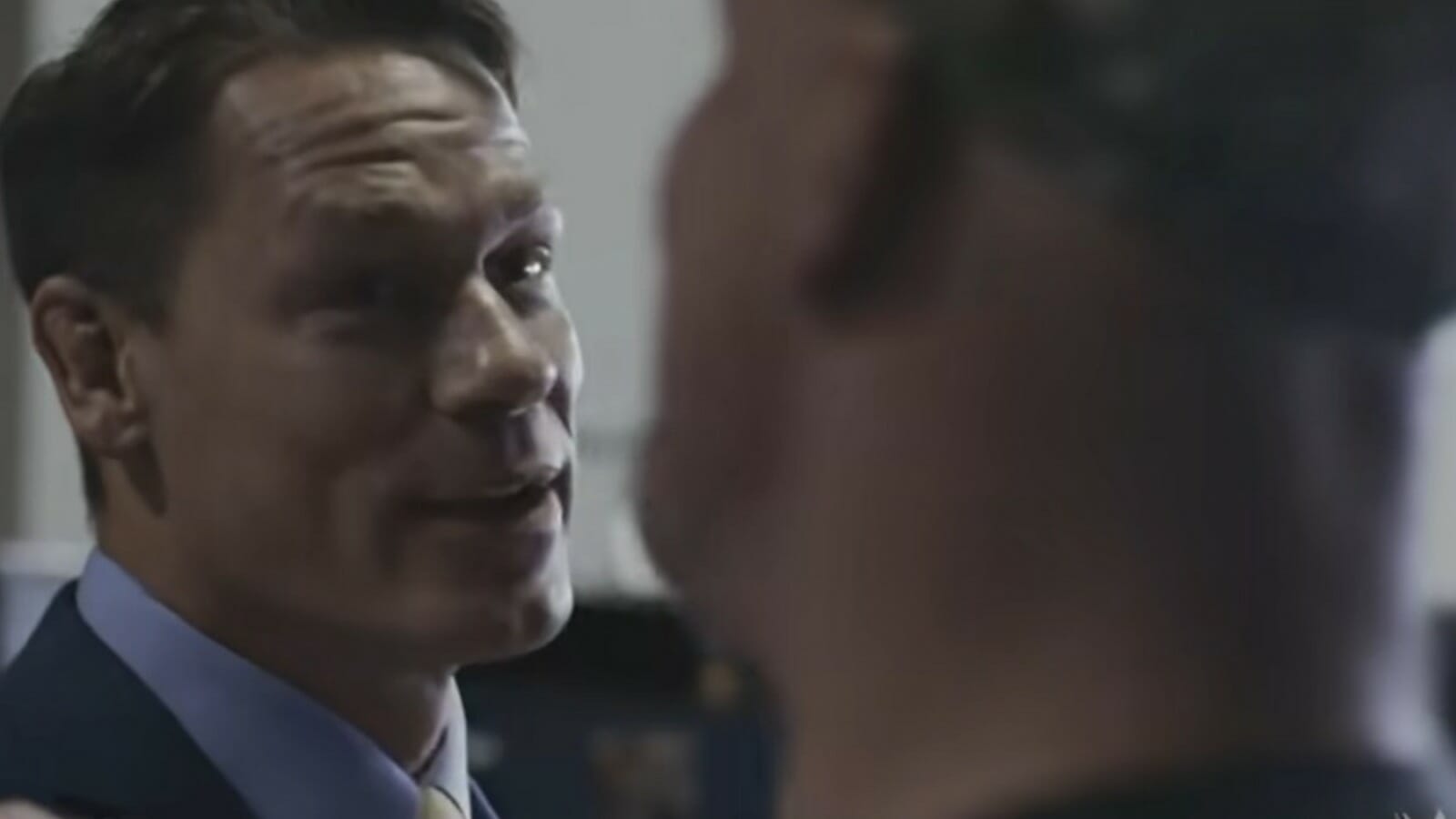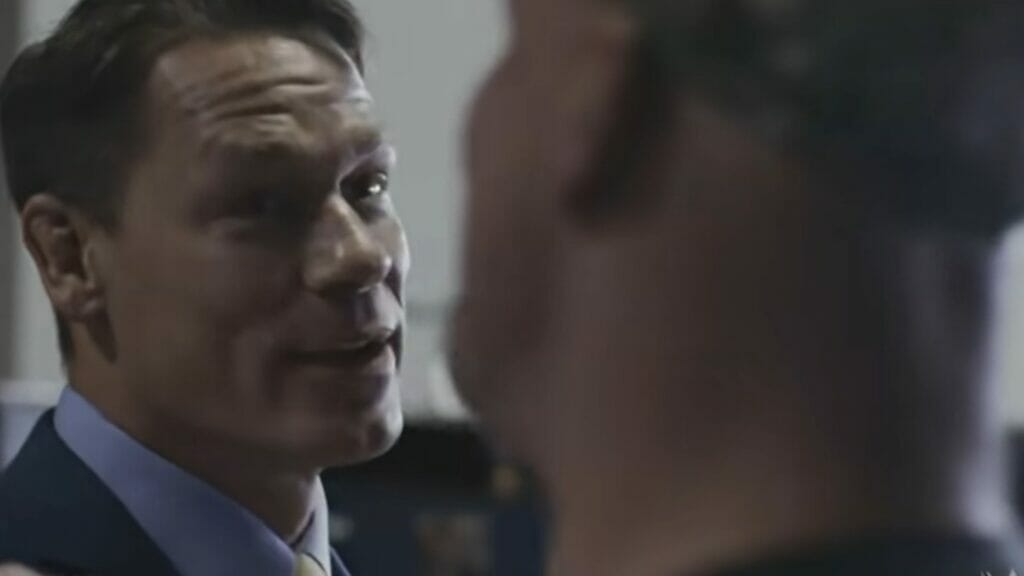 The short video released by WWE was of 2019 in Tampa. On July 22, the RAW Reunion episode was filmed, and Cena commenced the show for a segment alongside WWE Hall of Fame title winner Rikishi and SmackDown Tag Team Champions The USOS. The segment was wrapped with the presence of Steve Austin raising a big toast in the wrestling ring with renowned names.
The video featured John and Steve greeting each other, shaking hands, and patting Cena's shoulders. Stone Cold praised Cena and how proud he is of him.
Steve said, "I am proud of you" to this John replied, "I suck." Stone Cold emphasized and said, "no, I am proud of you." John replied to this happily, "thank you very much, Steve. That means a lot."
This was a special moment for John Cena and he was thankful that it got captured in-camera. "So, I am very glad you got that on camera because, like, that just melted my heart. Steve Austin saying 'I'm proud of you is really cool," said John to the cameraman.
When Austin And Cena Met In 2003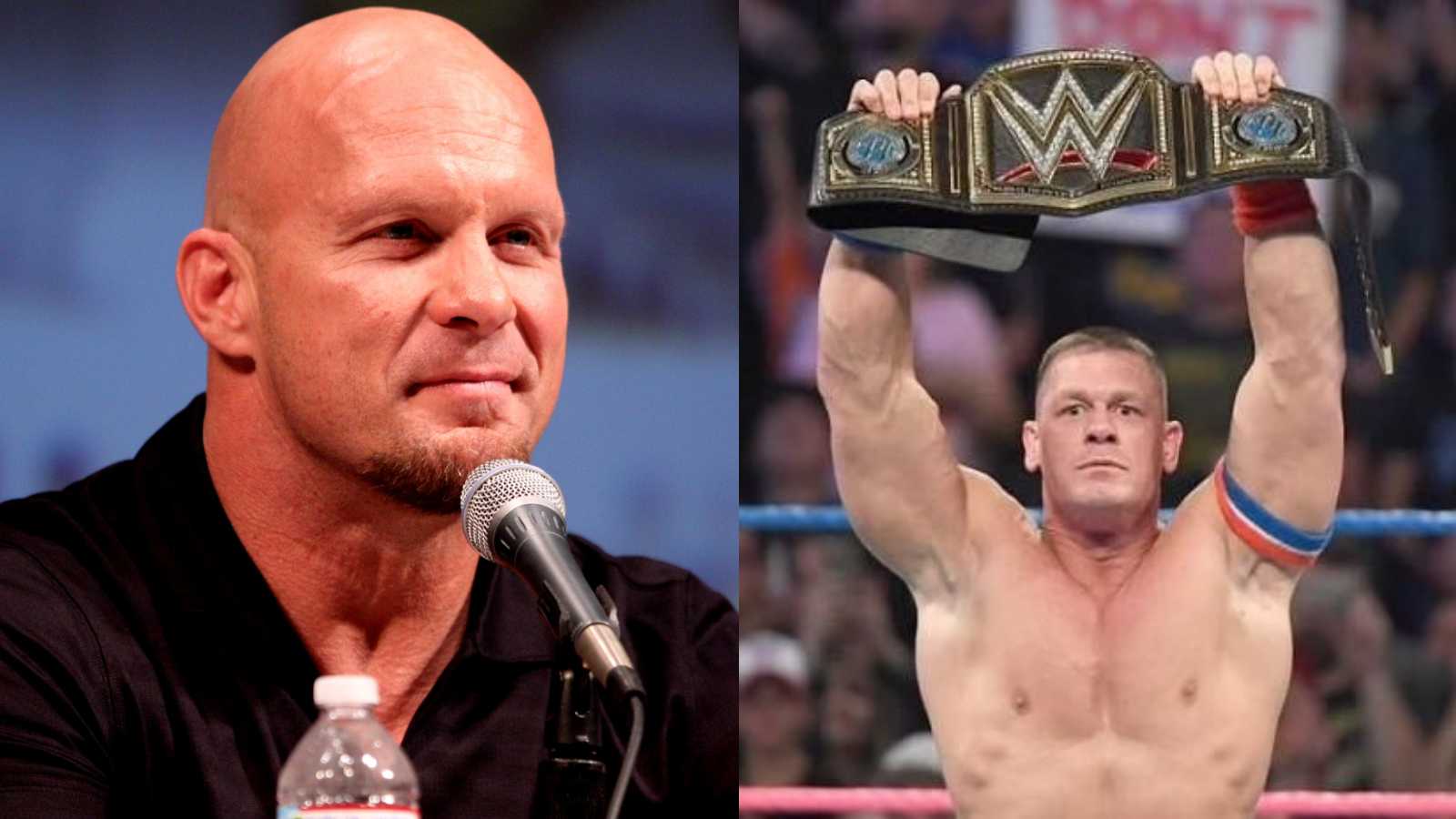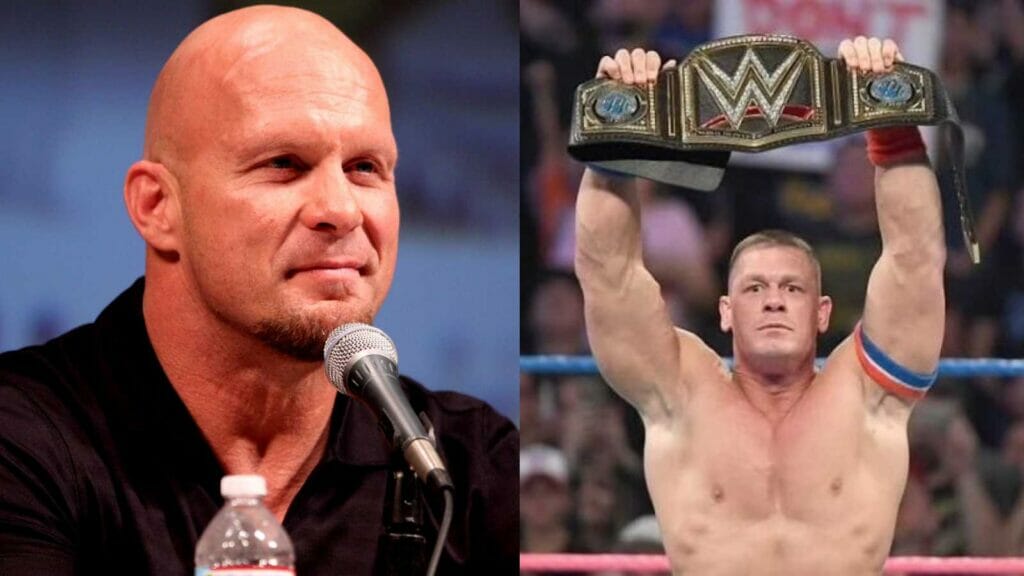 Fans never got a chance to see a face-off between Cena and Austin inside the ring. However, in 2003 Steve gave a Stone Cold Stunner to John because of his big win on Big Show at WWE Tribute to the Troop. Later, in 2011, they met again at the RAW when Cena and Alex Riley took a DQ loss to R-Truth and The Miz on June 2011 at RAW. Here, Steve appeared as a special guest and was a referee. Recently, Austin announced his return to the ring in April this year at WrestleMania 38.
You can watch the clip of wrestlers John and Steve greeting each other here:
Also Read: This Is Why Britney Spears Has Deleted Her Instagram Account