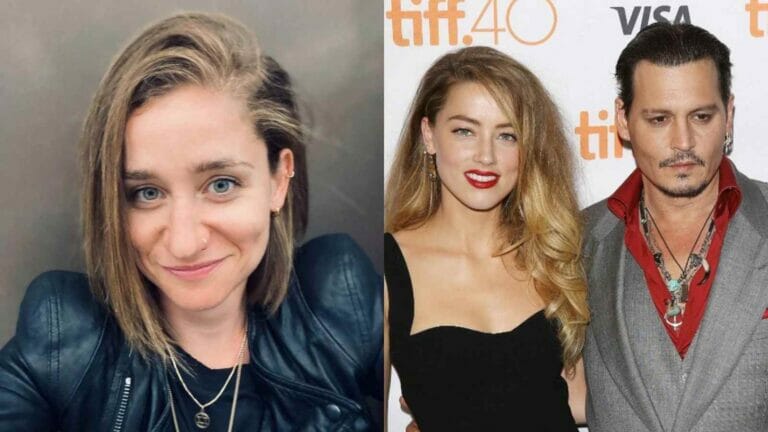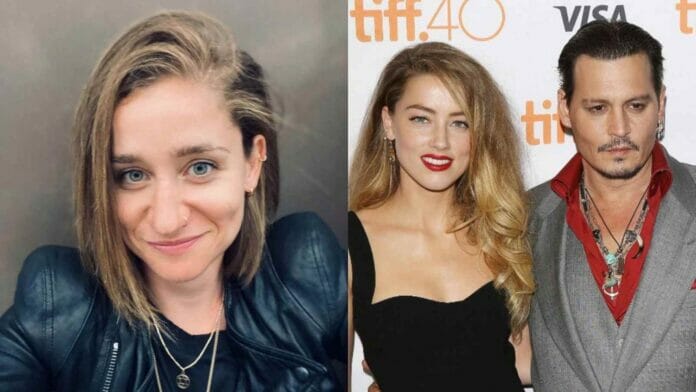 Amber Heard's close friend, British music journalist Eve Barlow, is abruptly out of the high-profile Johnny Depp trial. Barlow is a former deputy editor of the music bible NME and a New York Magazine contributor. She got into hot water with the judge by texting and tweeting from the front row of the courtroom. Such rows are usually reserved for legal counsel. According to reports, Barlow, who has been seemingly inseparable from Heard for the past year, has acted as part of the actress' legal team and even attempted to intervene in the trial over Depp-friendly witness Gina Deuters.
What Did Eve Barlow Do Exactly?
According to court insiders, Barlow attempted to help Heard by requesting that her legal team show Judge Penney S. Azcarate that Deuters' credibility as a witness is in question. Barlow allegedly brought up a Deuters social media post, claiming it was from the current trial. As it turns out, the post in question was actually shared in 2021 during Depp's prior trial against The Sun newspaper in London.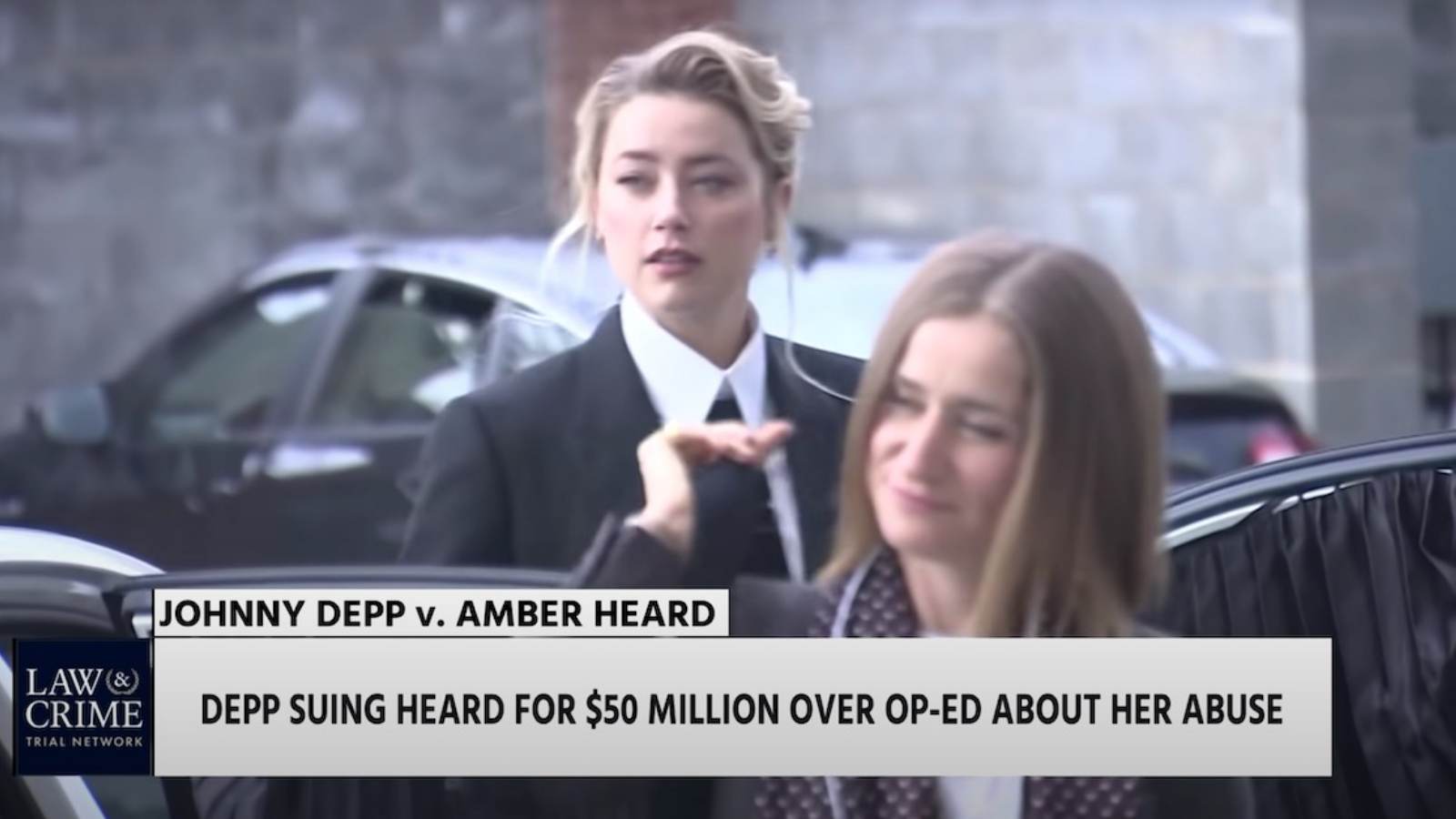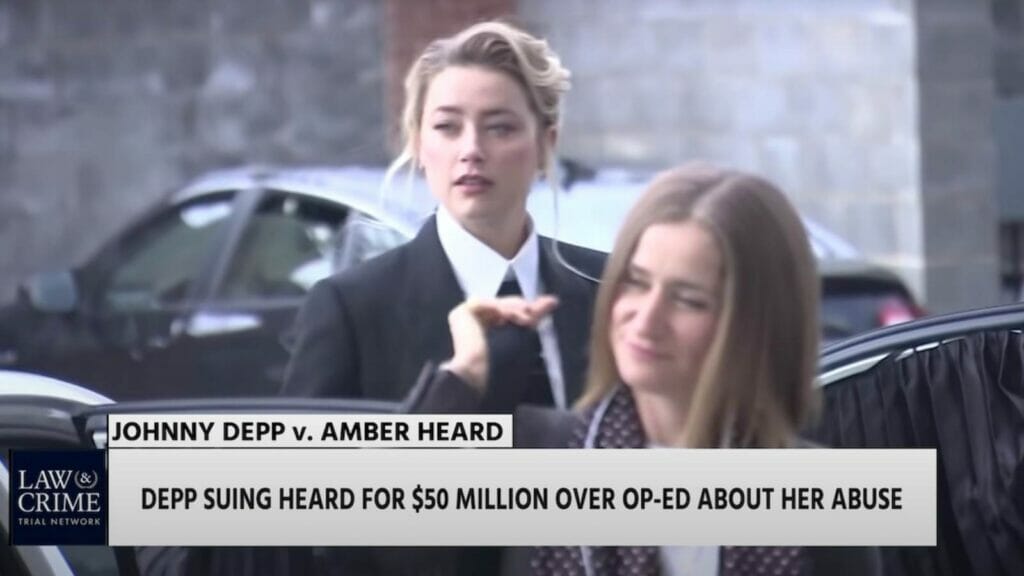 Deuters, who is the wife of Stephen Deuters, Depp's longtime employee and collaborator, admitted on Thursday that she had watched clips of the trial online before testifying. Eve's testimony is now off the record. And she is escorted out of the courtroom. Depp's lawyers retaliated by filing a motion to have Barlow barred from the courtroom indefinitely, which the judge granted. Judge Azcarate also objected to Barlow's texting and tweeting. The court transcripts said that Eve is tweeting live from the courtroom. Also, the judge added that she know the deputies took her out because she was texting. Hence, that's against the court order. At last, Judge Azcarate said that Ms. Barlow is not coming back into the courtroom during this trial.
Who Is Eve Barlow?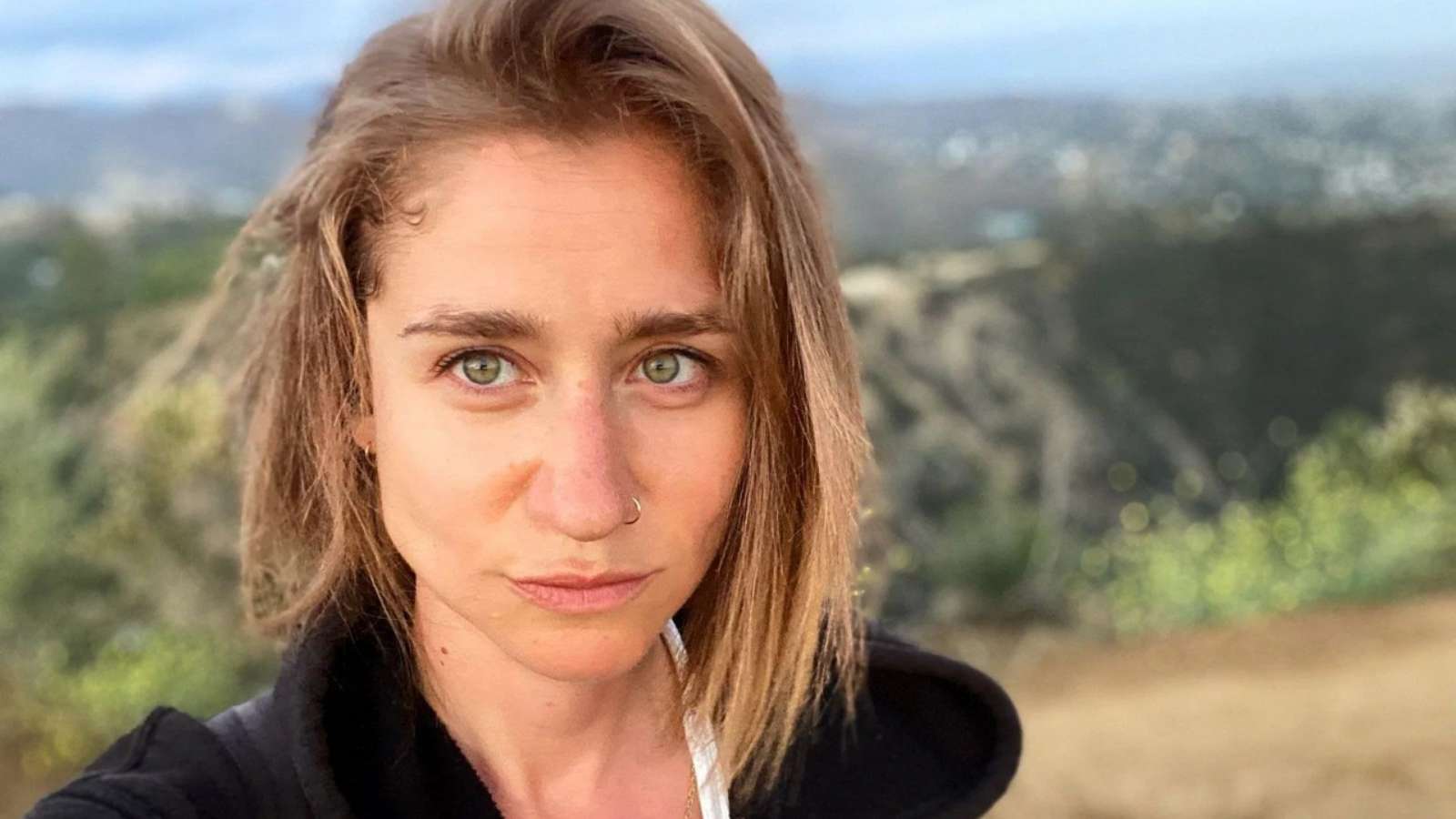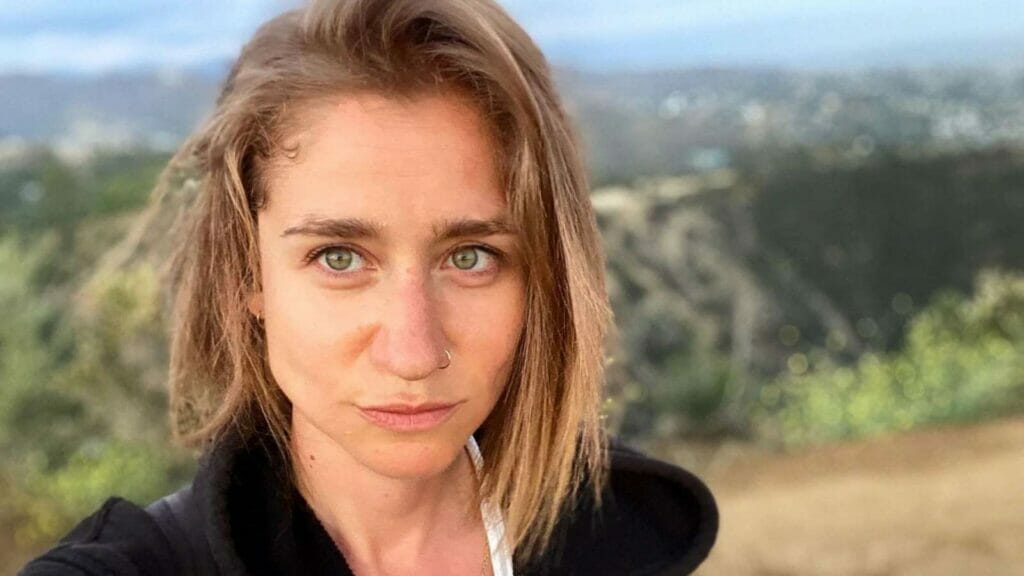 Eve Barlow is a music journalist who previously worked for NME magazine (National Music Express). She grew up in a traditional Jewish community in Giffnock, Glasgow, and now lives in Los Angeles. Barlow is the daughter of George Barlow, a National Health Service MBE (Member of the Order of the British Empire). She previously credited her father for fostering her interest in the music industry. She is instilling in her a love for Elvis Presley's music and their shared faith.
Also Read: Amber Heard V/s Johnny Depp Trial: Amber Makes Shocking New Claim That Johnny Depp 'Penetrated' Her With A Bottle