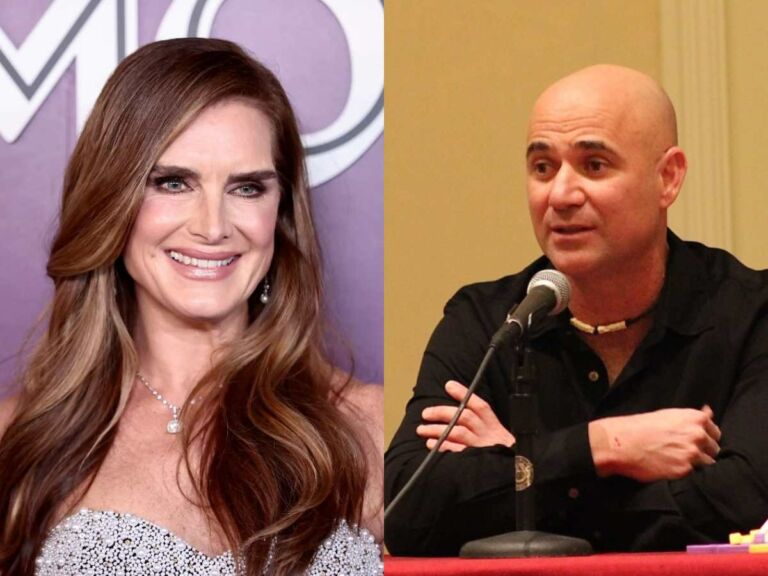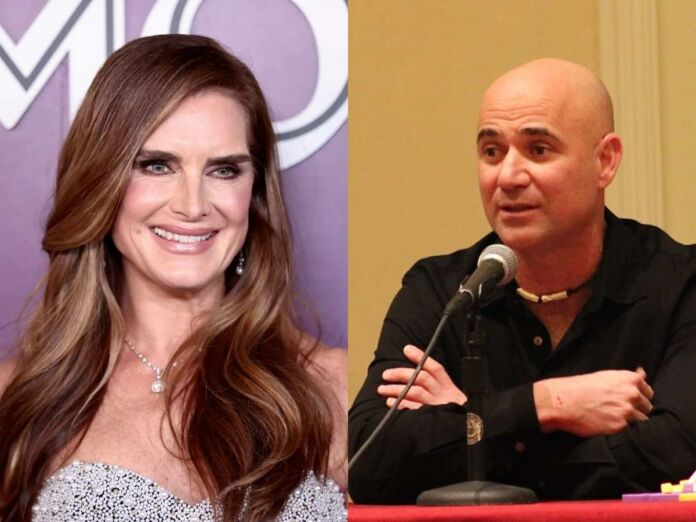 Brooke Shields' appearance on 'Friends' is one of her most memorable performances. But her former husband, Andre Agassi, wasn't a fan. The 'Blue Lagoon' star said the former tennis champion stormed out during the taping of her 'Friends' episode. Married for two years, the couple split in 1999.
Shields played a stalker, Erika, who goes on a date with Joey (Matt LeBlanc). But things only get stranger for Joey. The actress recalled her former husband being so mad he smashed all his trophies. Keep reading to find out how she remembers the entire incident.
Related: Brooke Shields Says A Hollywood Producer Assaulted Her In Her 20s
Brooke Shields' 'Friends' Appearance Angered Andre Agassi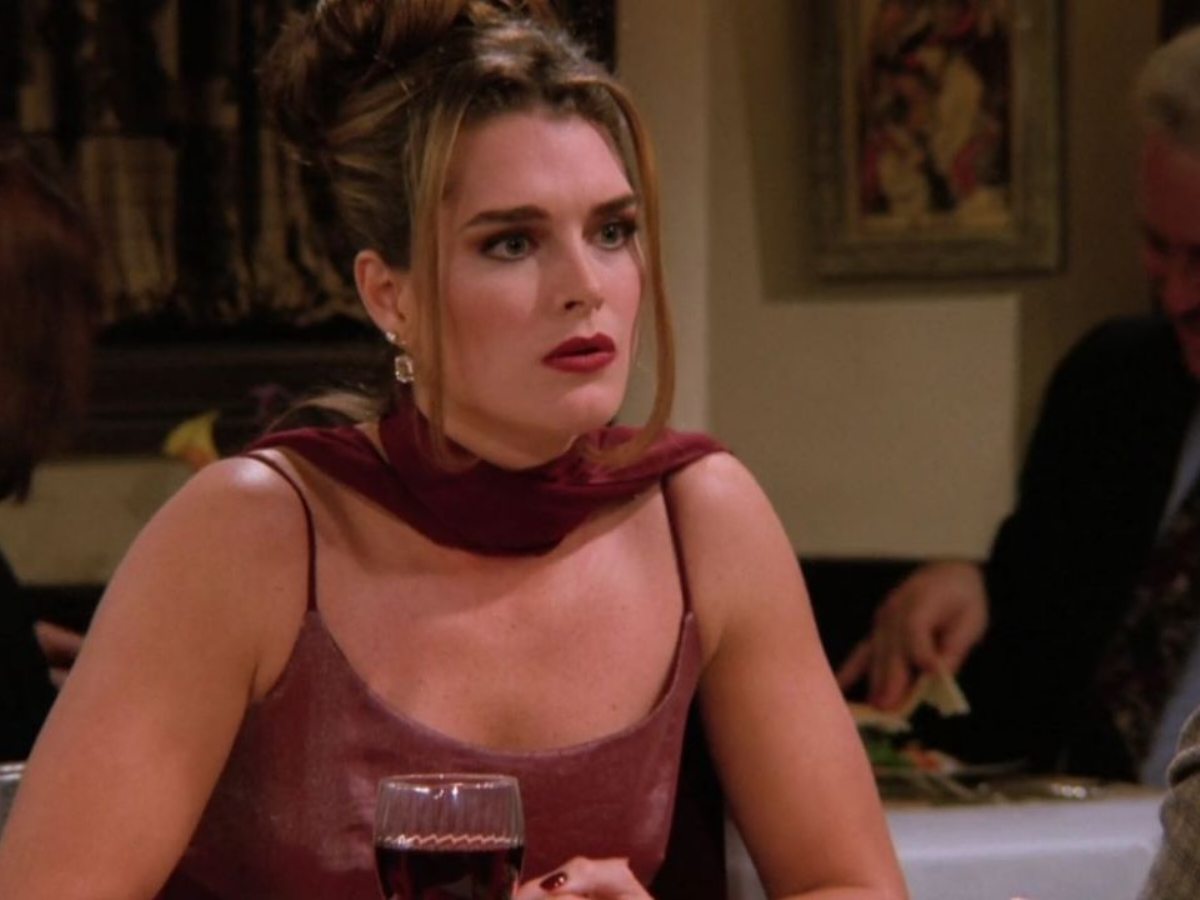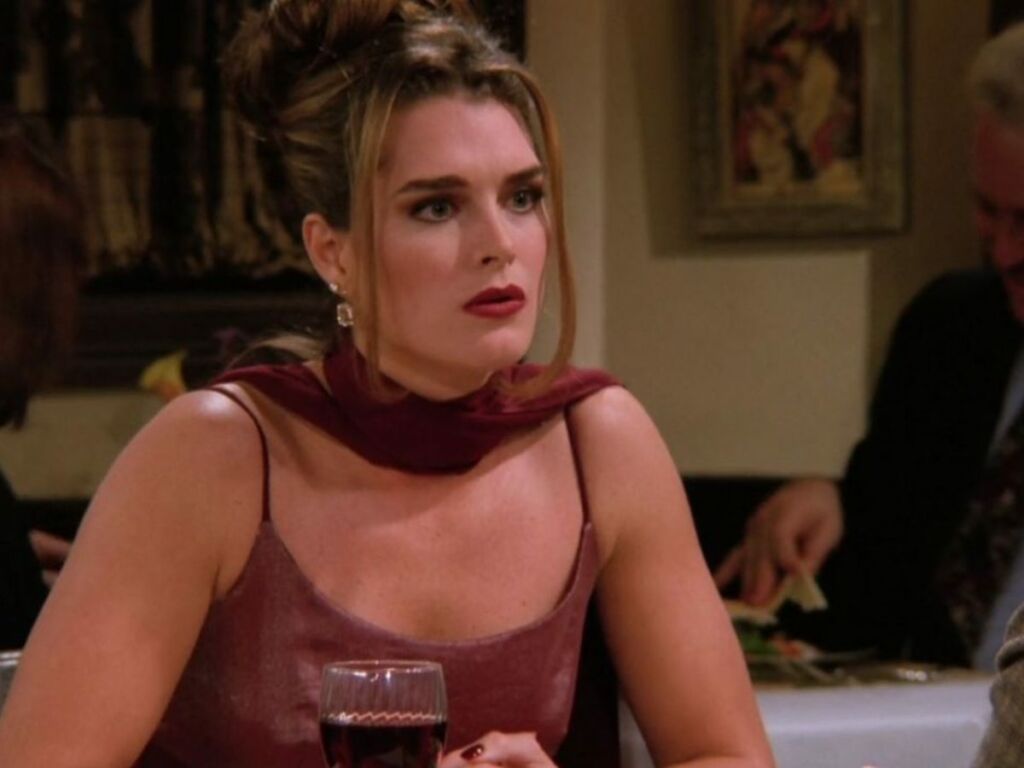 Brooke Shields told The New Yorker about her then-husband Andre Agassi storming off the 'Friends' set. As part of the scene, Brooke Shields' character Erika proceeds to lick and run her mouth over LeBlanc's character's hands. Like her character, Andre Agassi couldn't differentiate between fact and fiction. 
Shields said, "In the scene, I'm supposed to lick Joey's fingers, because they're the hands of a genius, and I want to devour them, and I'm a nut. He was cute — he was, like, 'I've washed my hands and they're all clean.'"
Upset with how progressively ridiculous the scene was turning out, Andre Agassi left the set fuming in anger. Shields later confirmed that her former husband was so upset he smashed all his trophies. She added Agassi was "addicted to crystal meth at this point," which might have aggravated his anger. 
In Case You Missed: "A Bomb Had Gone Off": Pete Wentz Shares Rare Comments on Ashlee Simpson Divorce
Brooke Shields On Her Relationship With Her Mother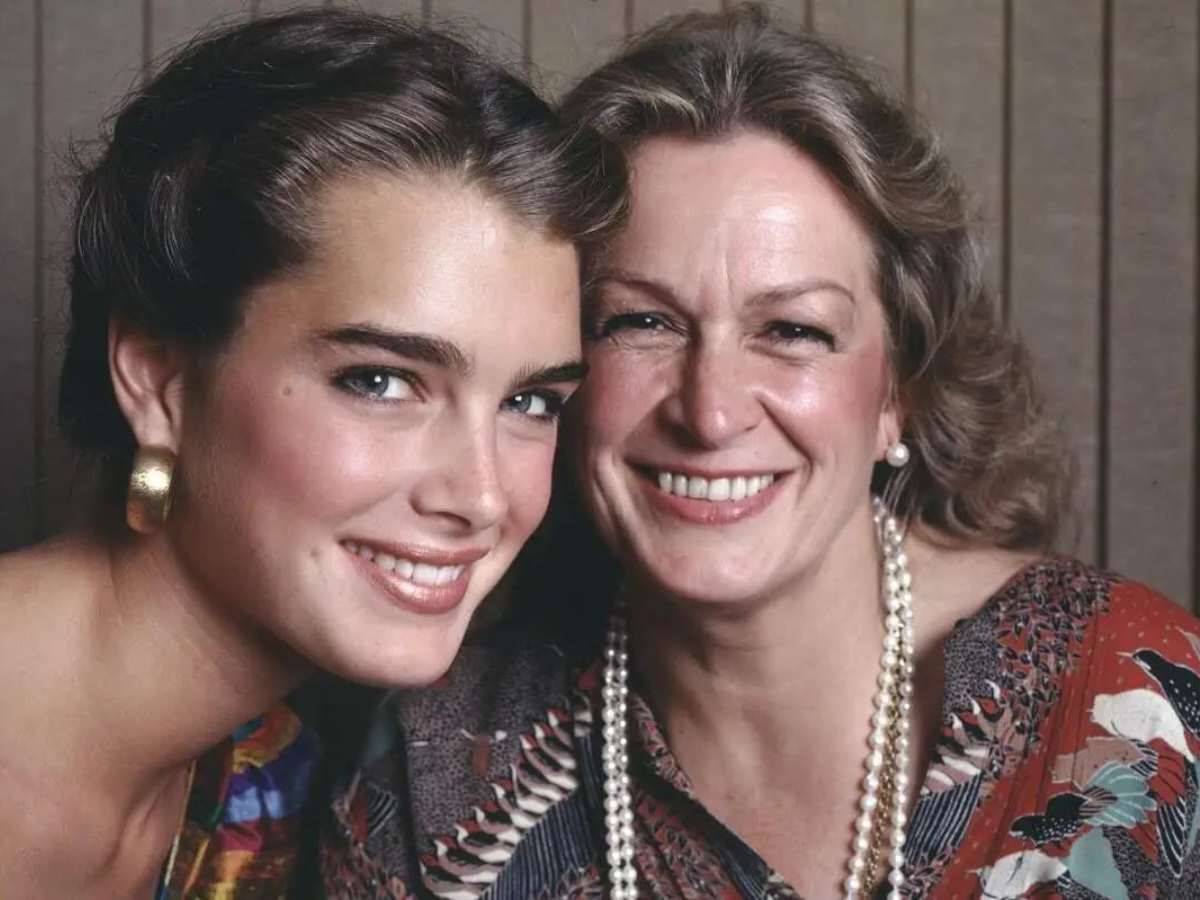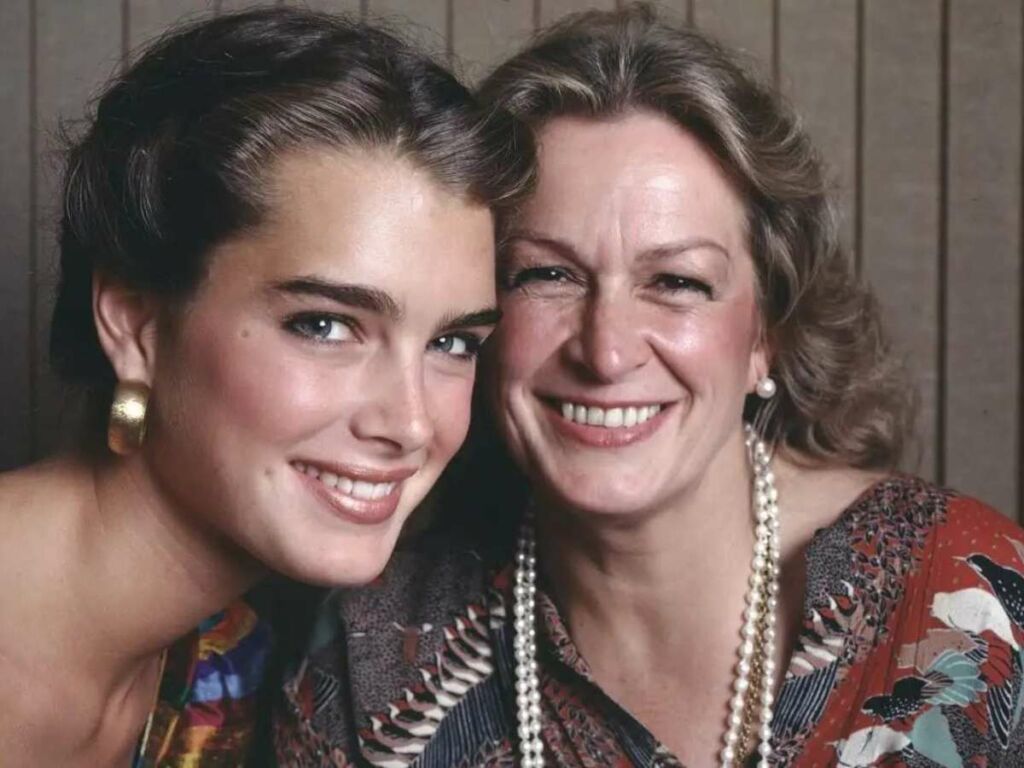 Brooke Shields talked to The Sunday Times about her relationship with her single mother. Despite being pushed to do a nude cover for Playboy magazine, she feels quite protective of her mother, Teri Shields. She was only 10 when she posed for Playboy.
Perhaps it's the parental perspective, but she told the outlet about understanding what her mother was going through. She said, "It's so innate when you're an only child of a single mother. All you want to do is love your parent and keep them alive forever, and so I wanted to protect her. And by virtue of protecting her, I was justifying everything, and that solidified that bond between us."
In her upcoming documentary 'Pretty Baby: Brooke Shields,' the 57-year-old actor reflects on her career. From the very beginning, Hollywood sexualized the young starlet. In 1980, she starred in the film 'Blue Lagoon.' This movie earned notoriety for filming an incredibly underaged Brooke Shields naked.
You Might Also Like To Read: Megan Fox Opens Up About Her Casting Couch Experience In Hollywood