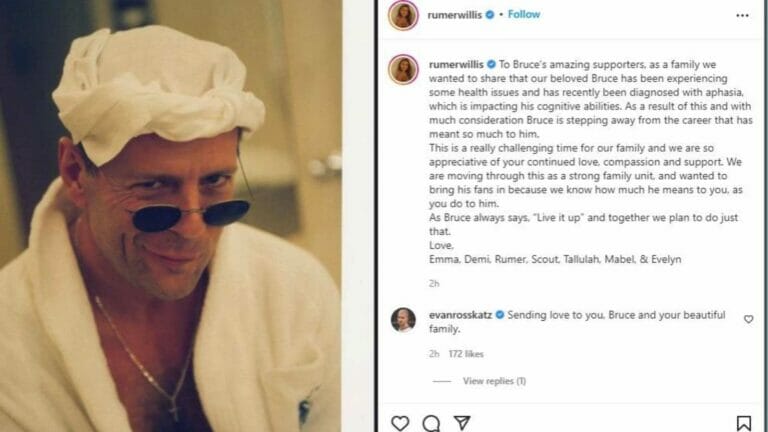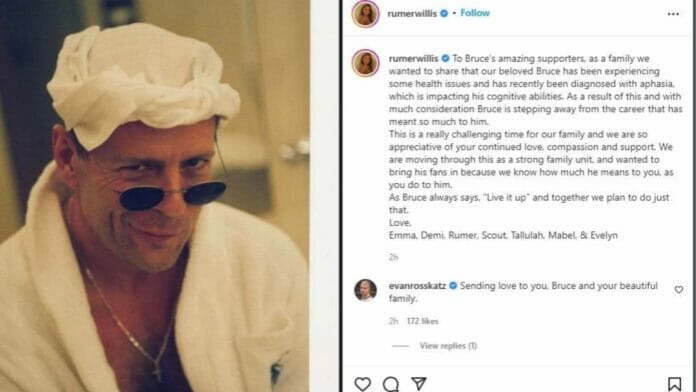 On Wednesday, Bruce Willis' family took to social media about his condition called aphasia, a condition that hampers a person's communication ability. This condition has led Bruce to step away from the world of cinema. Before his diagnosis, Bruce Willis has made 22 films in 4 years. However, the sources that gave an interview for a Los Angeles Times report had hinted that they have been concerned about Willis' health much before that.
Bruce Willis' Struggle With His Condition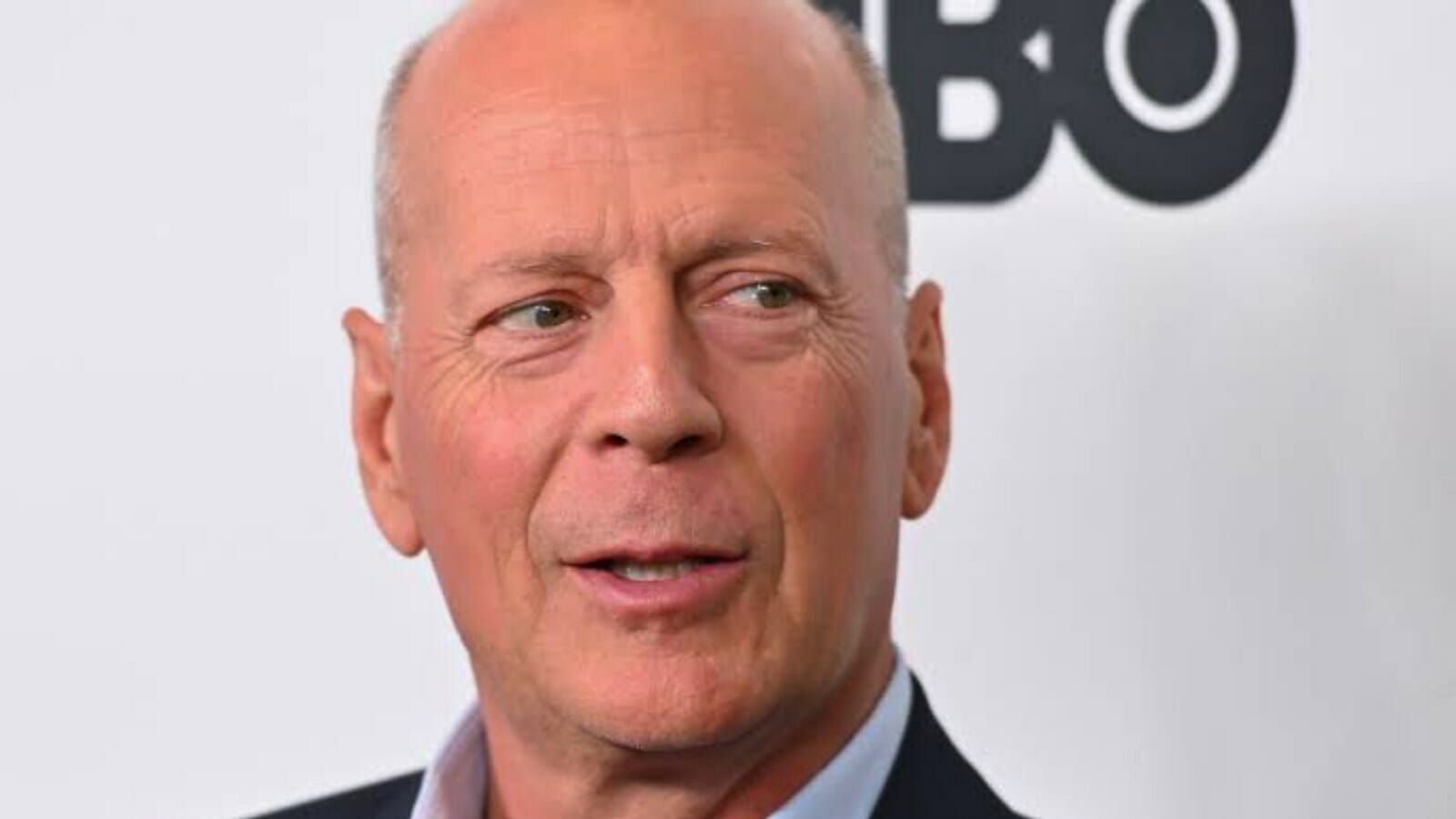 The Pulp Fiction star has been a part of many OTT films in the past several years. As per the documents received by Times, "Bruce often received $2 million for two days of work." The testimony of the Creative Artists Agency, which manages Willis, claimed that he shoot for no more than two days on a project and his filming was restricted to eight hours every day, but he shot only for four as per production insiders.
While filming for a shot, he asked, "I know why you're here, and I know why you're here, but why am I here?". Several crew members have expressed their concerns about his on-set behavior. One of the crew members said, "Someone would give him a line and he didn't understand what it meant. He was just being puppeted."
Many sources have also claimed that the lines were communicated to Willis via an earpiece, which is also called an "earwig." There were reports where the actor Adam Huel Potter was given $4,150 weekly for "an onscreen speaking role." for Bruce's 2020 Hard Kill.
He Struggled With The Handling Of Arms On The Sets
Most of the scenes including choreographed gunfire were done by the Pulp Fiction actor's body double. This was because, two years back, on the sets of Hard Kill, "Willis unexpectedly fired a gun loaded with a blank on the wrong cue, according to two people familiar with the incident." The film Producers have declined the occurrence of such events. Also, there is no news of any cast member getting physically hurt.
Actor Lala Kent has testified of an incident where Bruce fired the gun before the cue for her to duck. In the film, Lala Kent is playing the role of his daughter. In that particular scene, Bruce was supposed to protect her from the villains. She added, "I'm supposed to think my life is about to end, and then my dad steps in to save the day.". Kent said that she asked director Matt Eskandari to remind Willis of saying his line before firing the gun in the next take. But the same thing happened again.
One of the crew members confirmed the incident with Kent. The crew members said, " Willis did fire the gun on the wrong line." He continued, "it was made sure no one was in the line of fire when he was handling guns."
Director Mike Burns Had To Make Alterations In His Film's Script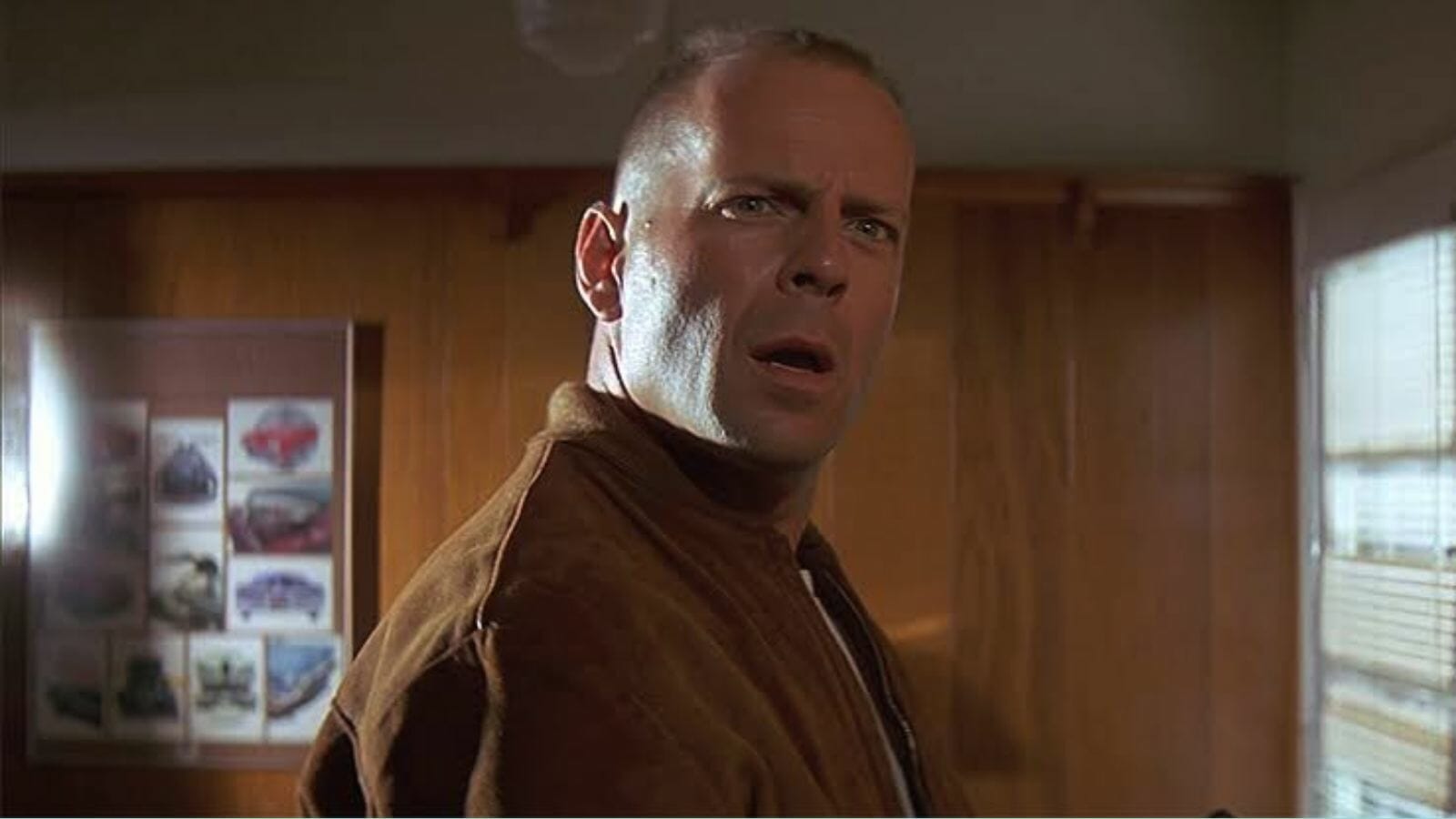 The Out Of Death director, Mike Burns had sent an email to the screenwriter of the film announcing that they have to alter content worth 5 pages from Bruce's part. "We also need to abbreviate his dialogue a bit so that there are no monologues, etc.,"
Burns admitted that he was unaware of Bruce's situation until he started working on the film. Mike Burns acknowledged that he came to know after their first day of filming. It was when he realized why his lines were shorter as there was a bigger issue at stake. Burns has expressed not to do any work further with Bruce Willis. After wrapping the Wrong Place, he said, "I'm done, I'm not going to do any other Bruce Willis movies. I am relieved that he is taking time off."
Burns's account was similar to that of White Elephant director Jesse V. Johnson, that he went to Willis's associates to inquire about his well-being. "They stated that he was happy to be there, but that it would be best if we could finish shooting him by lunch and let him go early," Johnson said.
Later, when asked to direct two more Willis vehicles, he declined. "After our experience on White Elephant, it was decided as a team that we would not do another. We are all Bruce Willis fans, and the arrangement felt wrong and ultimately a rather sad end to an incredible career, one that none of us felt comfortable with."
Also Read: Harry Styles Releases 'As It Was' New Music Video From 'Harry's House' And Has Fans Talking About Lyrics