'As It Was', the first single from Harry's House by the former member of one direction and MCU god Harry Styles is out now!
The world-famous pop artist recently announced his third solo album, Harry's House on Twitter making the internet crazy. The album includes 13 music videos, of which one music video was released on April 1 following its teaser on March 31, 2022. Since its release, it got tons of praise from fans as this album came after 2 years from Harry Style. The name of his new album is similar to Joni Mitchell's coincidently. As it shares the name with her song 'Harry's House/Centerpiece', as per sources. The smash-hit single by Styles was 'Watermelon Sugar' for which he won a Grammy award.
His new music video with a blast of much-needed energy is directed by Ukrainian filmmaker Tanu Muino. The video got filmed at various locations across the UK, Tokyo, Los Angeles from 2020 to 2021. The Ukrainian director shared his experience with Harry, "directing a Harry Styles video was a bucket list dream come true for me as he is my favorite performer."
As per sources, in the new music video, Harry refers to his girlfriend Olivia Wilde and her two kids, Daisy Josephine, of 5-year-old, and Otis Sudeikis of 7-year-old. Fans also took note of every line he mentioned in his song about him. The singer started his career in music by appearing in a singing competition show The X Factor in 2010 and then formed a globally recognized band, One Direction.
'As It Was' By Harry Styles Mentions Details About Him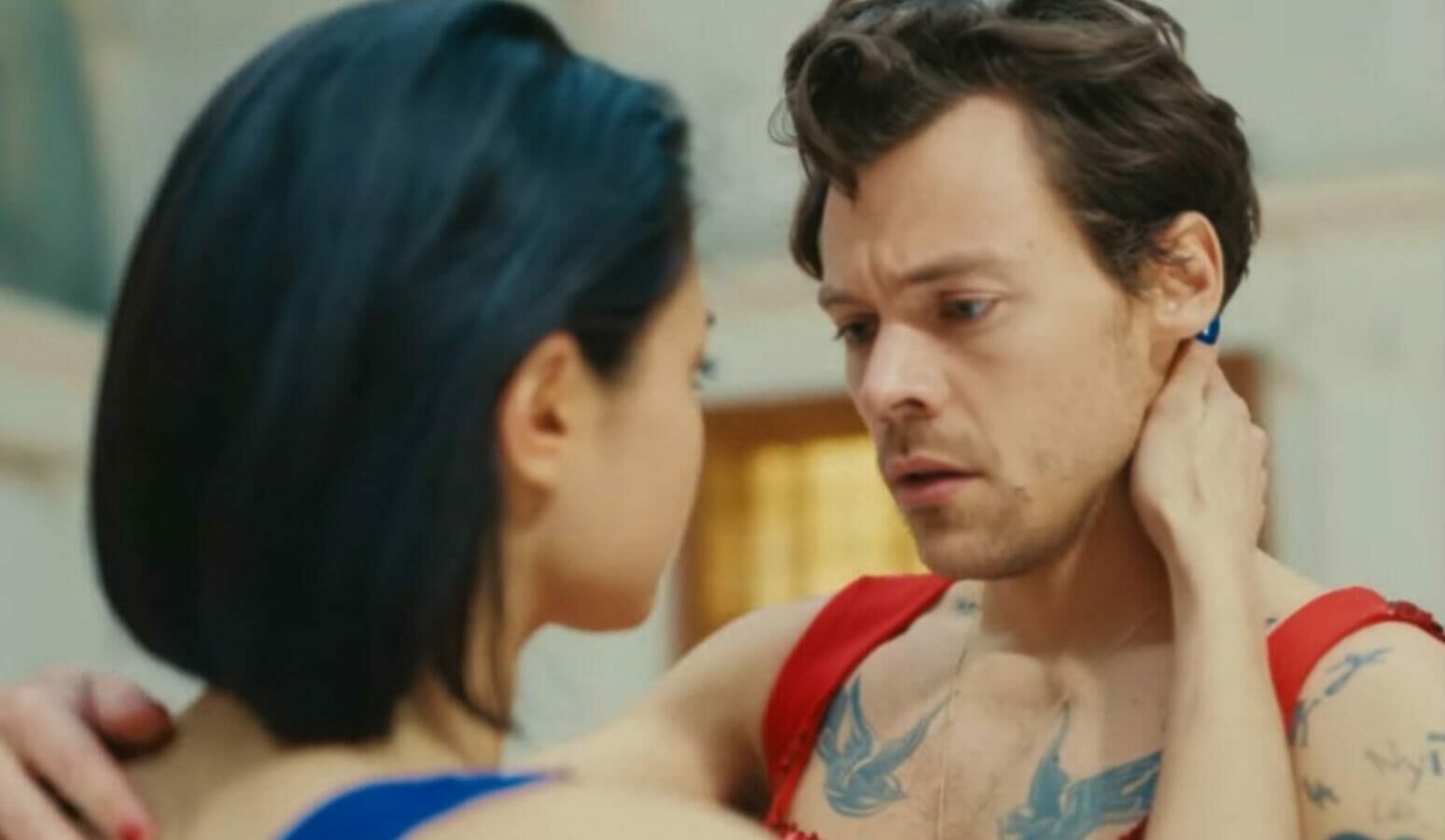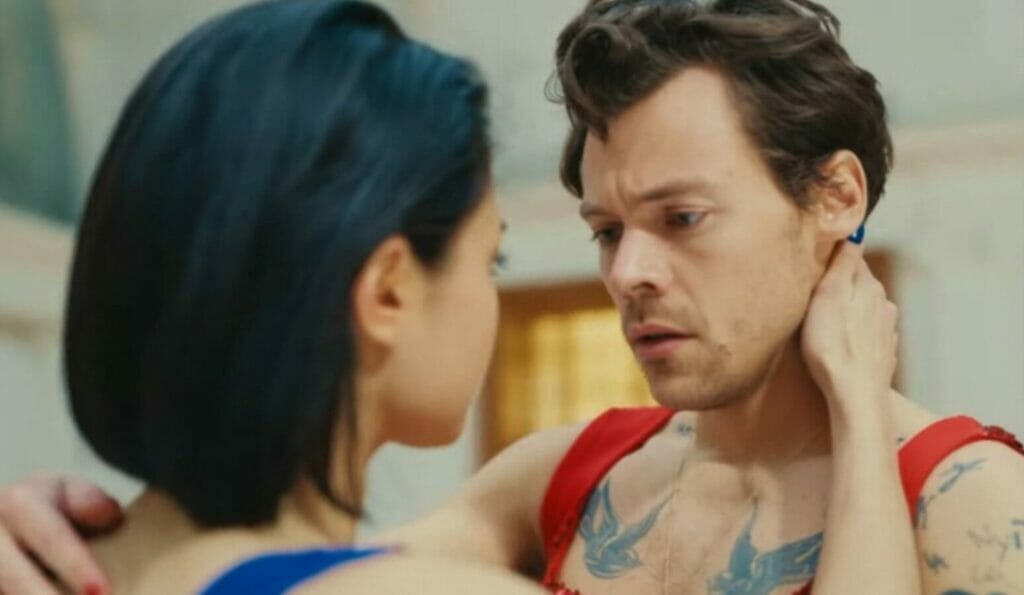 About the new music video, Tanu said, "shooting him was bittersweet as it was one of the happiest days of my life but on the second day of the shoot, my country Ukraine was invaded. So you can imagine the insane emotions we have while shooting. Me and my team from Ukraine poured so much love into this video and you can see it on screen. It will be a music video I will never forget and now I can happily retire."
As It Was. April 1. pic.twitter.com/CzCFK7f3pA

— Harry Styles. (@Harry_Styles) March 28, 2022
Harry will perform at Coachella as well in April with many bigwigs from the music industry such as Billie Eilish, Kanye West, and more. In June, he will cover the UK during his music tour and will collaborate with Mitski. As per fans, Styles mentioned his girlfriend and her "two kids" and "leaving America." In an interview last year, Harry made it clear that he has "tried to compartmentalize personal life and work life." The new music video seems to be more confessional for some fans.
The music video highlights Styles cutting loose to synth-pop quavers in a red sequined jumpsuit. The way that Styles takes off his shirt throughout the span of the video, and can anticipate not just record-breaking video viewership but also tons of thirst memes on the internet by fans. Till now the music video has got more than 1 million likes on it and over 7+ million views. The video aired on his official youtube channel where he has 11.8 million subscribers.
Fans React To The New Music Video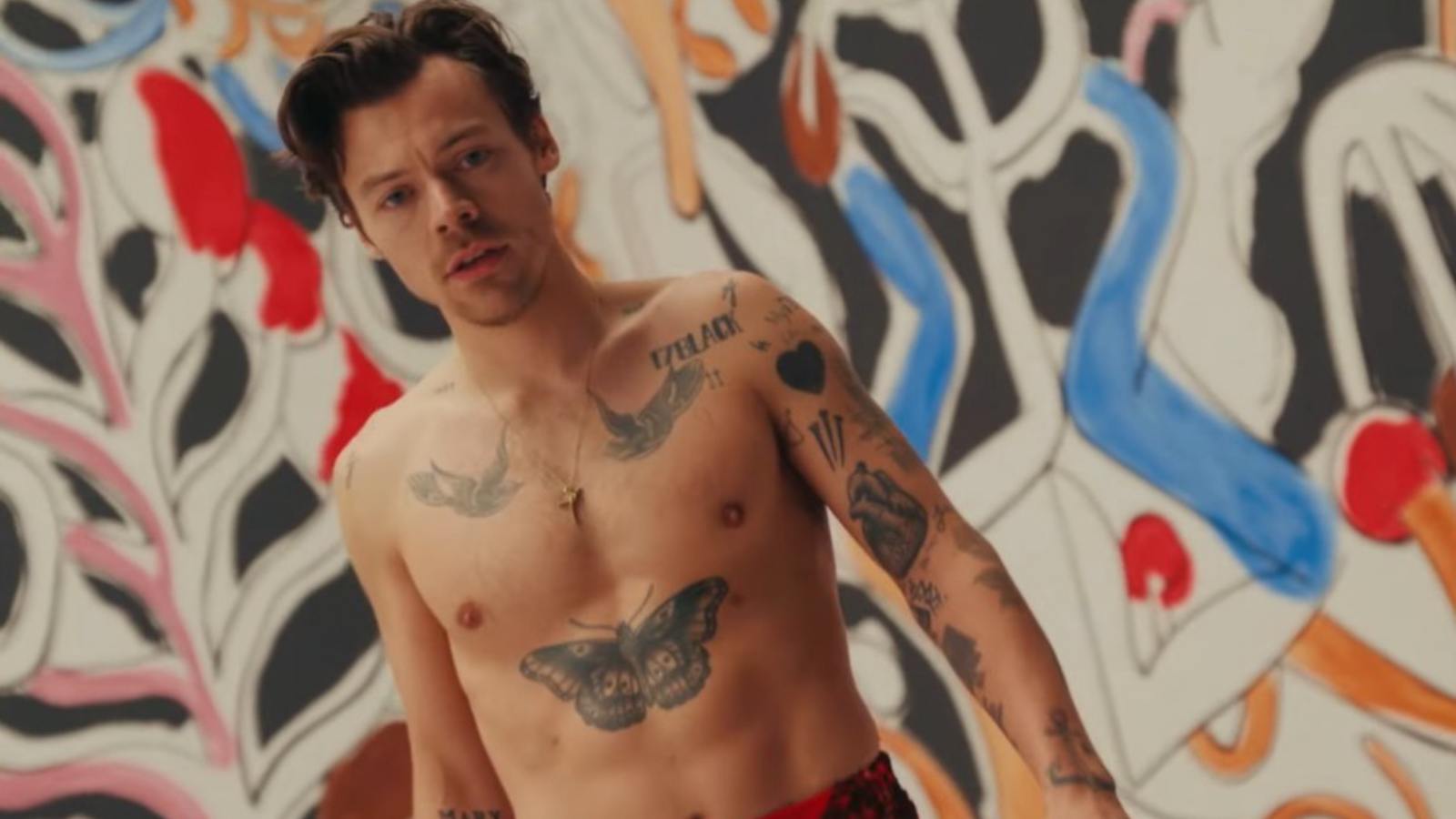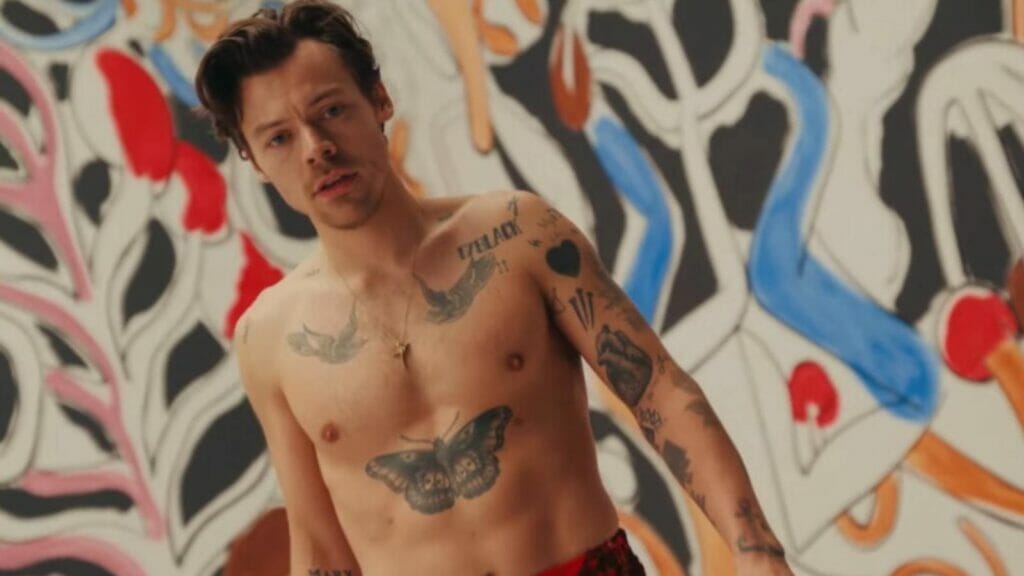 The new music video by Harry Styles has made fans determine to move the singer more and raised their expectations for the rest of the singles in the album. One user wrote, "harry styles hasn't released music in over two years so I apologize in advance for the person I'm about to become as soon as I hear his new music." Another user wrote, "how am I supposed to handle this harry styles." Check out some more tweets:
harry styles hasn't released music in over two years so i apologize in advance for the person i'm about to become as soon as i hear his new music

— elisha ???? (@70sIoveontour) March 31, 2022
how am i supposed to handle this @Harry_Styles pic.twitter.com/1FWIfoUoTs

— Matt Bellassai (@MattBellassai) March 31, 2022
.@Harry_Styles' "As It Was" is now his most popular song across all digital platforms currently, surpassing "Watermelon Sugar". pic.twitter.com/IfAacVPJAs

— Harry Styles Charts (@statsharry) April 1, 2022
my two moods while listening to as it was by harry styles pic.twitter.com/oH71hzKFa0

— elodie ♡'s chrissy????30 DAYS BEFORE ASHE ???? (@swtcreature28) March 31, 2022
48 hours from now i will have listened to the first new harry styles song in almost two and a half years. nobody speak

— car (@everpleasing) March 29, 2022
THE WAY THIS SONG AND THIS MUSIC VIDEO INSTANTLY MADE ME SO HAPPY, THE VIBE, HARRY'S HAPPINESS AT THE END, EVERYTHING HARRY STYLES DOES IS A MASTERPIECE pic.twitter.com/rgU0J4SJYf

— jacke. THANK YOU HARRY (@isharrypride) March 31, 2022
harry styles, i just love you so fucking much

— z ????✨ (@0nlytpwkx) March 31, 2022
"Leave America, two kids, follow her." The wedding bells? The kids in the beginning of As It Was? The upside down home album cover? Harry got the TEA, this has Olivia Wilde's name written all over it. pic.twitter.com/CvCNrYzm7f

— Kristen (not stewart) (@cheatmanced) March 31, 2022
Here is the new music video 'As It Was' by Harry Styles.
Also Read: Rihanna Stuns In A Sheer Black Dress Flaunting Her Baby Bump At Oscars After-Party