Despite getting injured and being ill, BTS has finally made its way with all members, including Jungkook, to the 64th Annual Grammy Awards 2022. The seven members arrived at MGM Grand Garden Arena in Las Vega on Sunday. Apart from their nomination, they have also performed their hit number Butter.
BTS At Grammys And Snoop Dogg Collab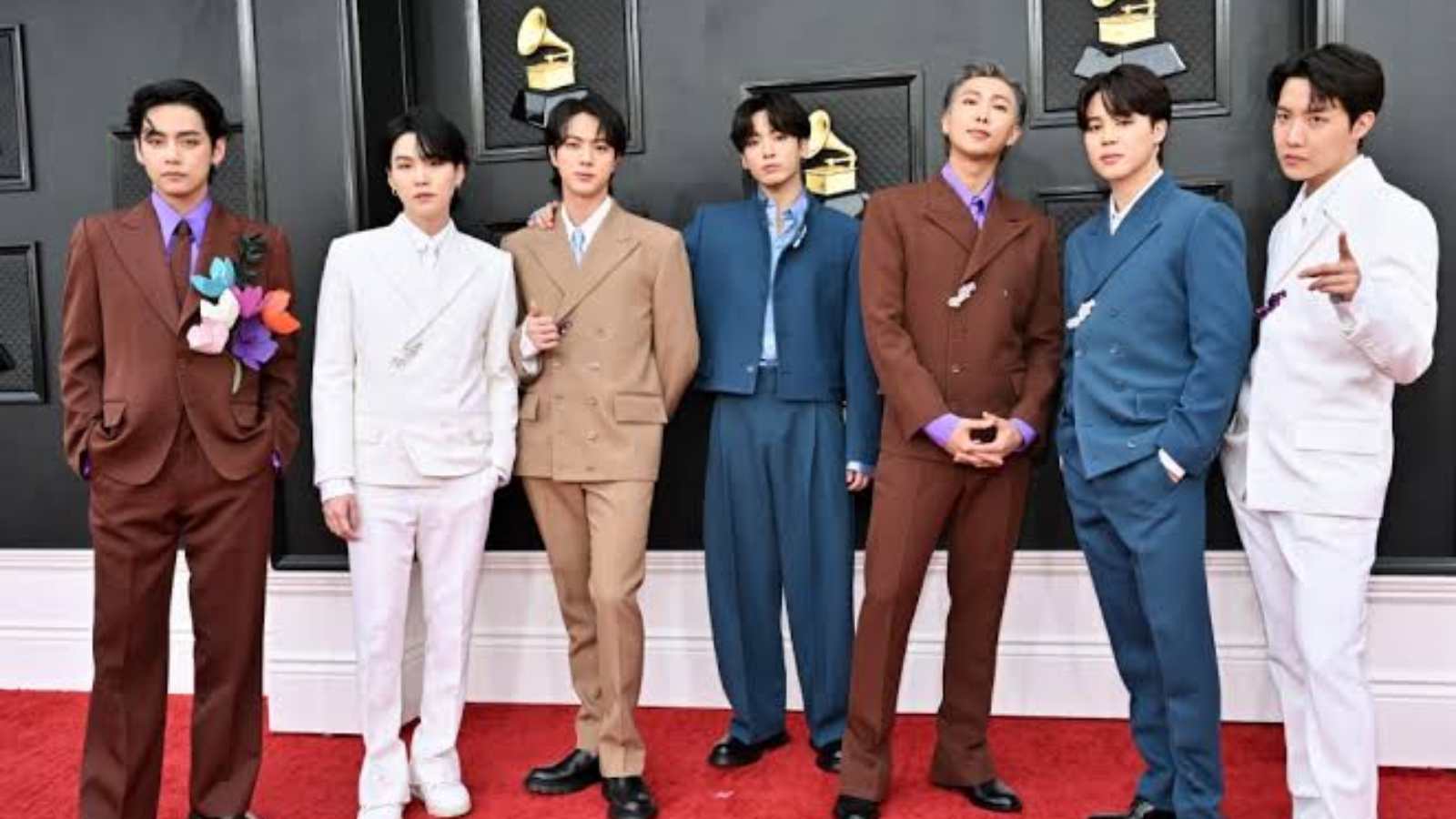 During their Grammys appearance, all the members- Jin, Suga, RM, J-Hope, V, Jungkook, and Jimin looked handsome as hell in their Louis Vuitton suits and sneakers. "Nothing beats us," says RM, the BTS leader, to ET's reporter Kevin Frazier and Nischelle Turner, while interacting on the red carpet.
This year marked the fourth appearance of BTS in the Grammys. This year's award night was their third performance on the stage and first solo appearance. It was not just their Butter performance which was smooth as cream, but also their dance break on the stage. The performance was hinted at by the leader of the group on the red carpet as he said, "That's what's going to happen. We actually created a new performance, never-before-seen. We're so ready."
Without giving a direct answer, RM played with words on the questions related to their collaboration with Snoop Dogg, "Oh, are we going to collaborate with him?" RM laughed. "We're all fans! Come on, Snoop, call us!"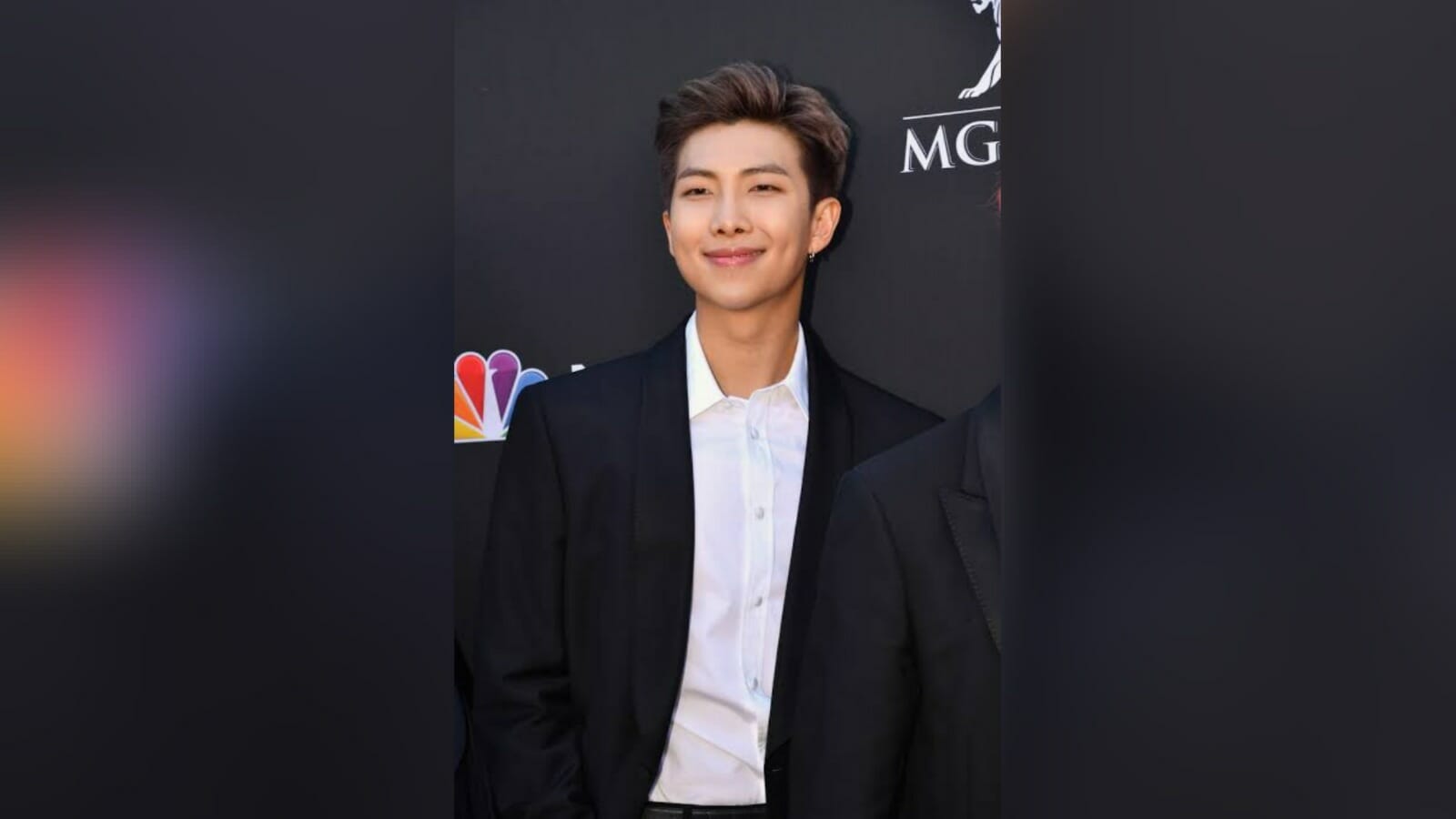 "I don't know actually because our label is going to hate us, so yeah… I don't know, I can't tell," the leader said with a perfect smile and further added "of course" the septet would love to collaborate with him. "Snoop is our idol and the Super Bowl was so amazing. "The dancer and rapper of the band, J-Hope added to it and said "Army, stay tuned!" to fans.
Fans were worried about Jungkook and J-Hope's appearance as they were tested positive for COVID-19 before the Grammys.
BTS Nomination In Grammys And Their US Tour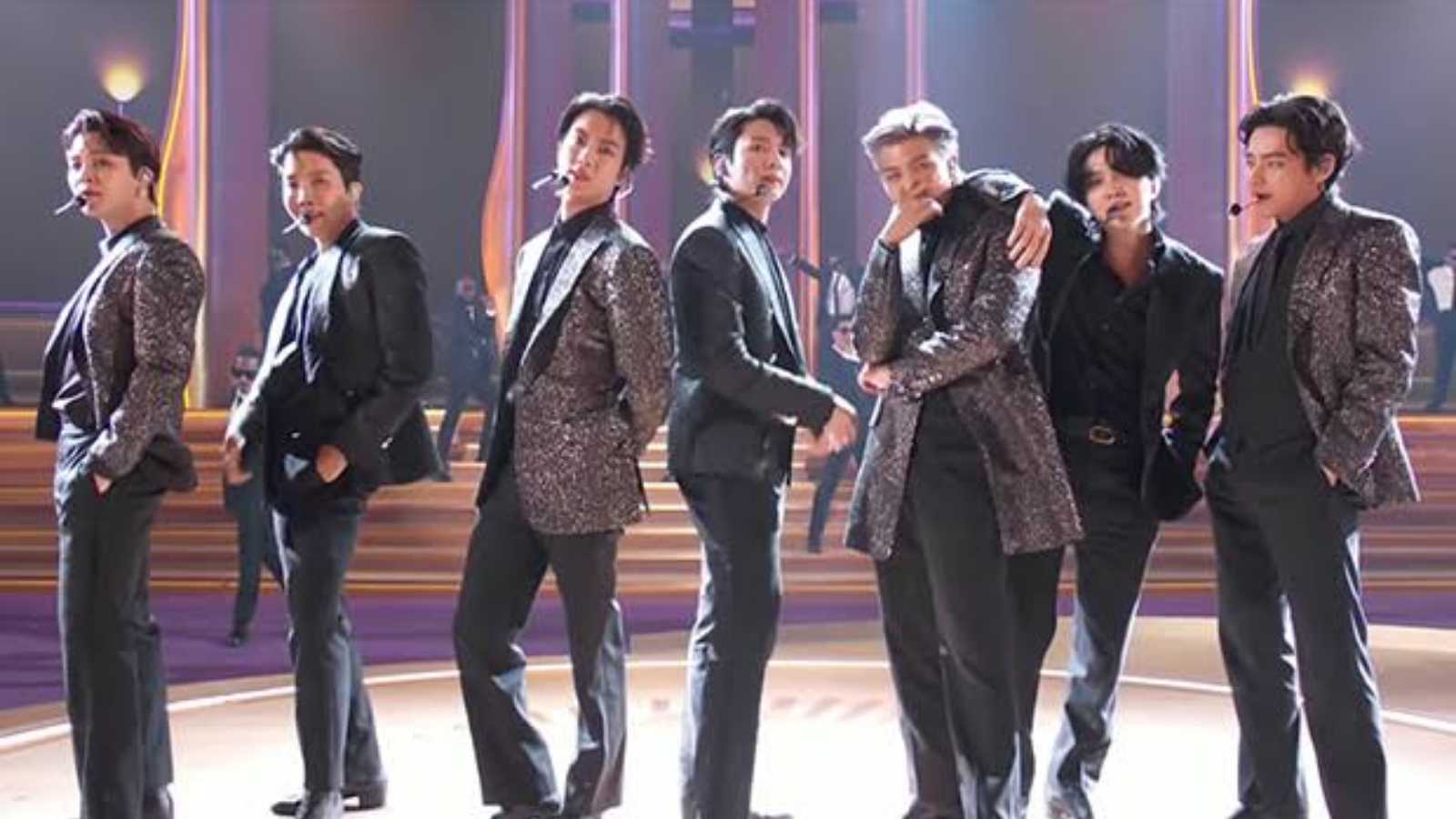 Apart from their performance, they have gained one nomination again. They were nominated with their No. 1 hit, "Butter," in Best Pop Duo/Group Performance. The list followed other artists like Tony Bennett and Lady Gaga, Coldplay and Doja Cat featuring g SZAthe, the trio who took the Grammy home, Justin Bieber and Benny Blanco.
Although they did not win any awards, they managed to keep a positive outlook. RM appealed to their fanbase, the BTS Army, not to be sad. The members would perform four sold-out shows during their tour at Allegiant Stadium in Las Vegas.
Also Read: Grammys 2022: Trevor Noah Mentions Oscar Slap Incident With A Pinch Of Humour