Paparazzi in their pursuit of the perfect click, sometimes make things hard for Many celebrities. Recently, the Havana singer, Camila Cabello has shared a note on social media. She Penned her emotions about how the paparazzi made her feel vulnerable while enjoying time at the beach. The 25-years-old performer said she was there to enjoy nature, but the circulation of her bikini snaps has hindered her. In all these emotions, Camila has also slammed those who have body shammed her.
Camila Cabello Shares Her Emotions On Getting Papped
It was on the 2nd of April 2022 when some pictures of Camila Cabello circulated on social media. The picture showed Camila in a bikini, enjoying her time at the beach. Camila in an attempt to address this incident has penned down a note on Instagram. The singer said she just wants to feel nature without getting disturbed.
Camila wrote, "Every time I've gone to this beach club in Miami I get papped – somehow when I check in paps know and get me in my bikini, and every time I've felt super vulnerable and unprepared." Adding more to it, the Senorita singer said, "I've worn bikinis that were too small and paid no mind to how I looked, then saw pictures online and comments and been so upset."
She has slammed the body-shaming and penned, "I reminded myself when it impacted my self-esteem that I was thinking the culture's thoughts and not my own. A culture that has gotten so used to an image of what a 'healthy' woman's body looks like that is completely not real for a lot of women. Photoshop, restrictive eating, over-exercising, and choosing angles that make our bodies look different than how they are in the moment and in their natural form when we take a deep breath when we eat a meal when we allow waves to tussle us around."
"Today I got a new bikini, a whole f—in a cute outfit, put lip gloss on, and didn't eat anything too heavy before going in the OCEAN cause I knew it was gonna be basically a whole photoshoot," she wrote. "I knew I looked 'good' in the pictures and thought I would feel accomplished and yet I've never had a worse time at the beach," Cabello said.
She Has Been Body-Shamed In The Past Also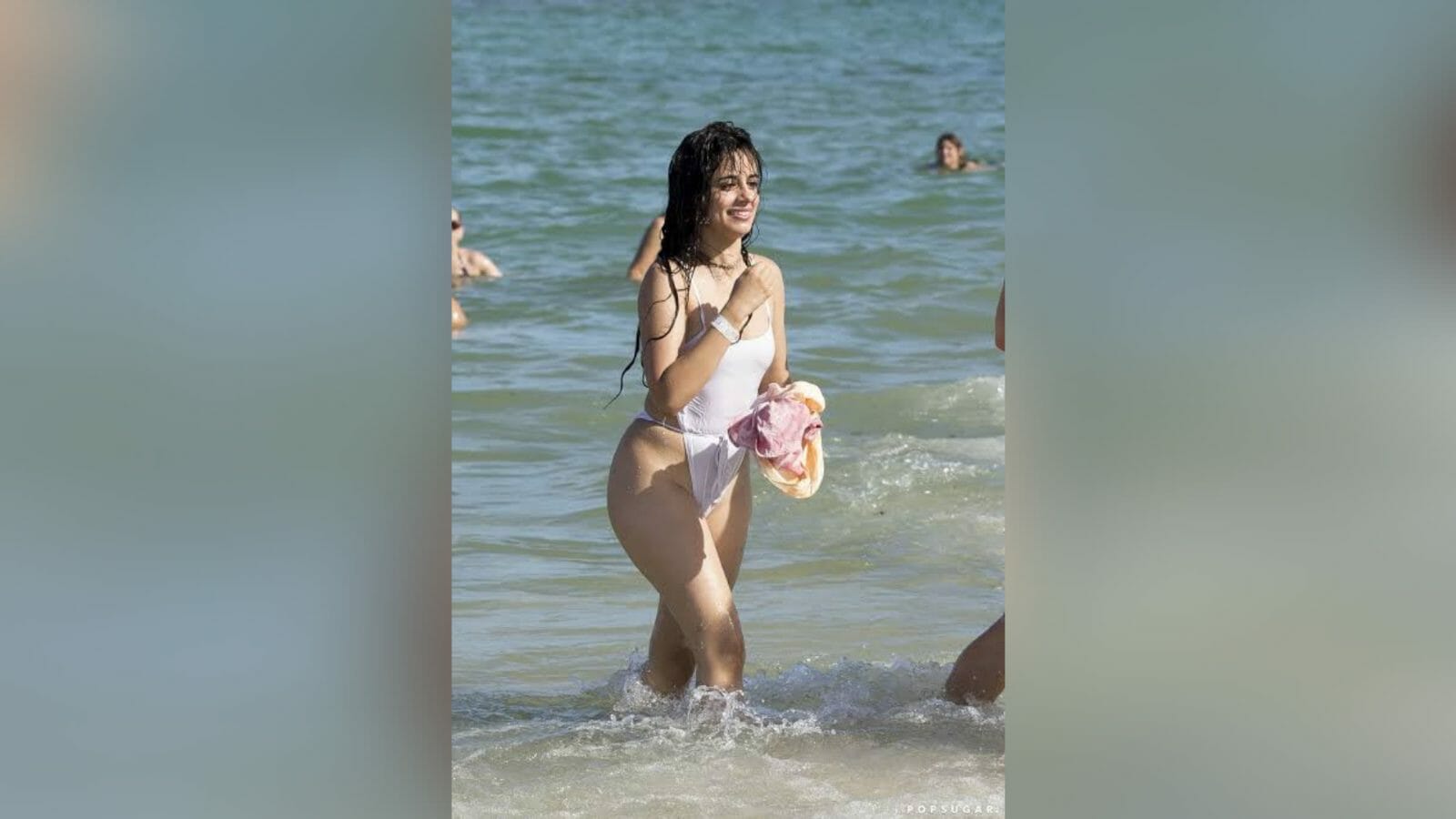 Well, it was not the first time that Camila Cabello was papped by the paparazzi. While she was dating Shawn Mendes, she was seen in a lot of beach-ready looks. Even at that time, people have body-shamed her. Trollers have called her a fat pig. Responding to the body shamers Camila had said that she loves to flaunt her stretch marks and cellulite body. She further added, "war with your body is so last season."
Also Read: List Of People To Get Expelled From Academy In Its 94 Years Of History