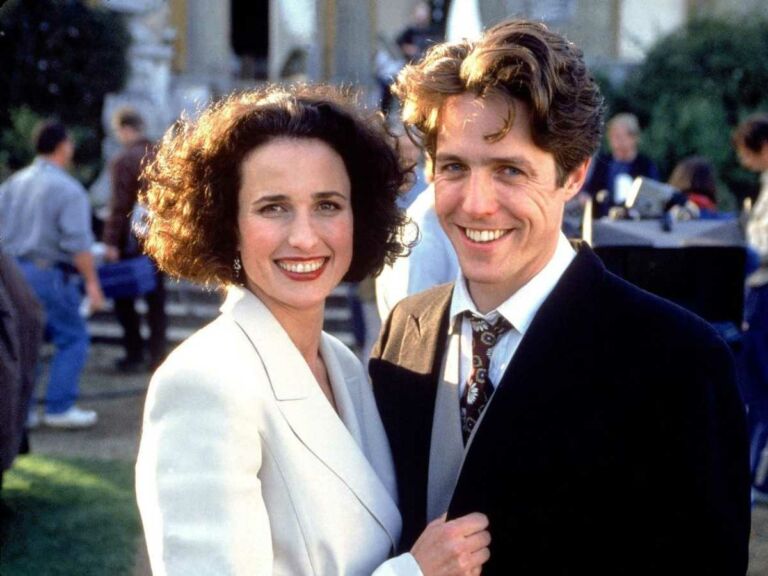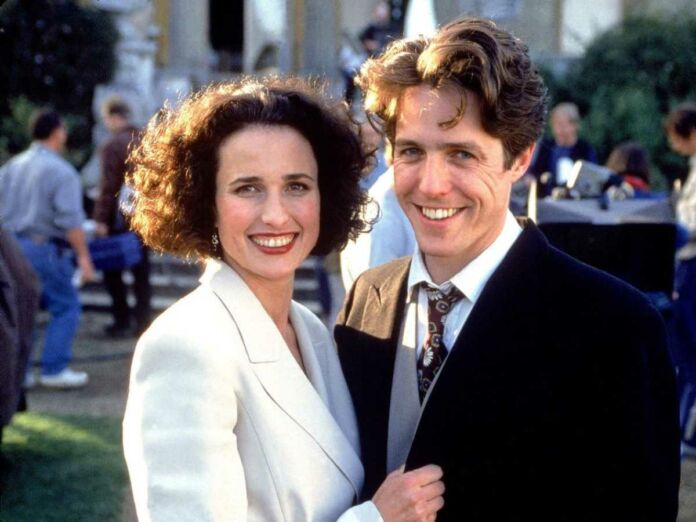 'Four Weddings And A Funeral' made Hugh Grant a staple of the romantic comedy genre and a bona fide superstar. But it doesn't mean he was sure of these choices. Grant's co-star and close friend Sam Neil remembers Grant's ambivalence about his breakout role.
Following the release of 'Four Weddings And A Funeral,' Hugh Grant went on to star in a string of beloved rom-coms like 'Love Actually,' 'Notting Hill,' and 'Bridget Jones' Diary.' While the latter phase of his career has seen in playing delightful villains, what made him doubt the success of this breakout hit?
Related: Hugh Grant Net Worth, Career, Wife, House And More
Hugh Grant Didn't Believe In The Success Of 'Four Weddings And A Funeral'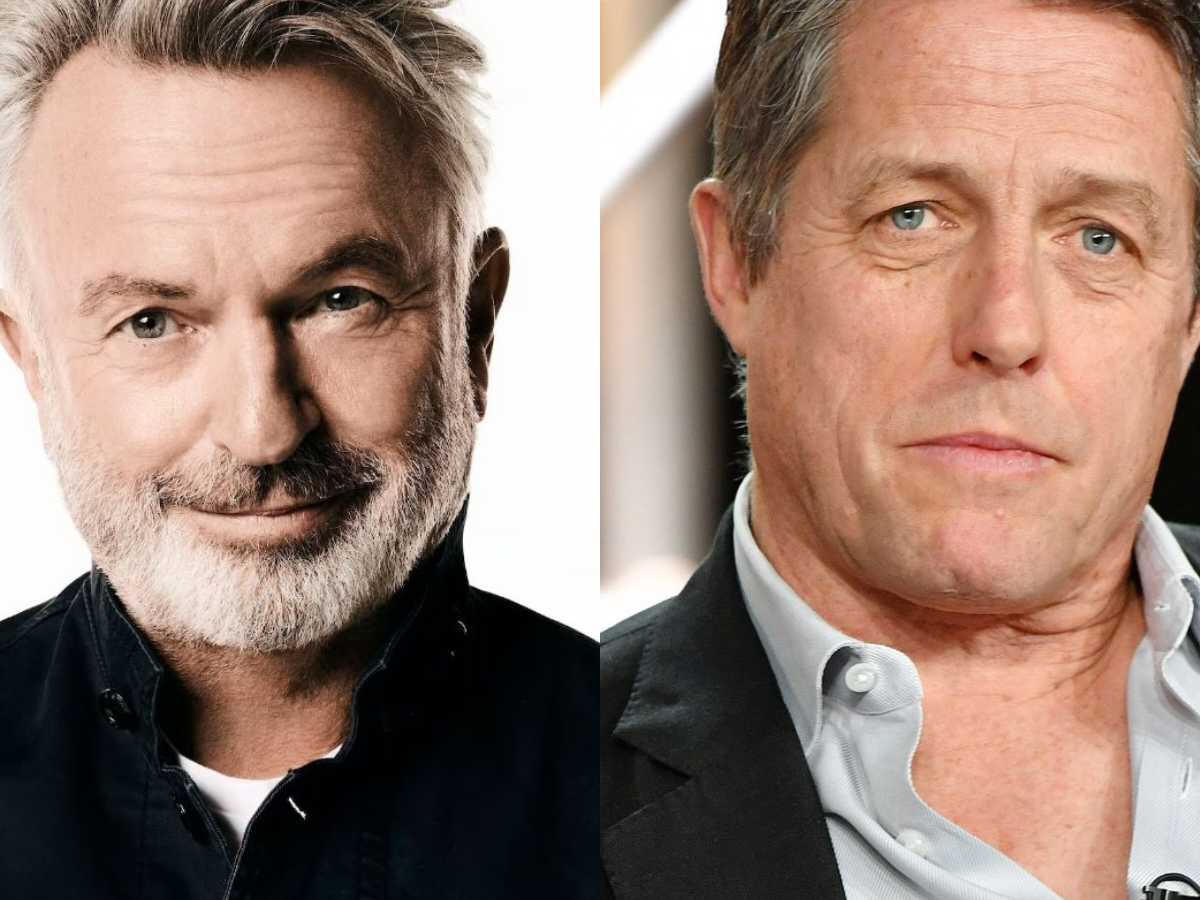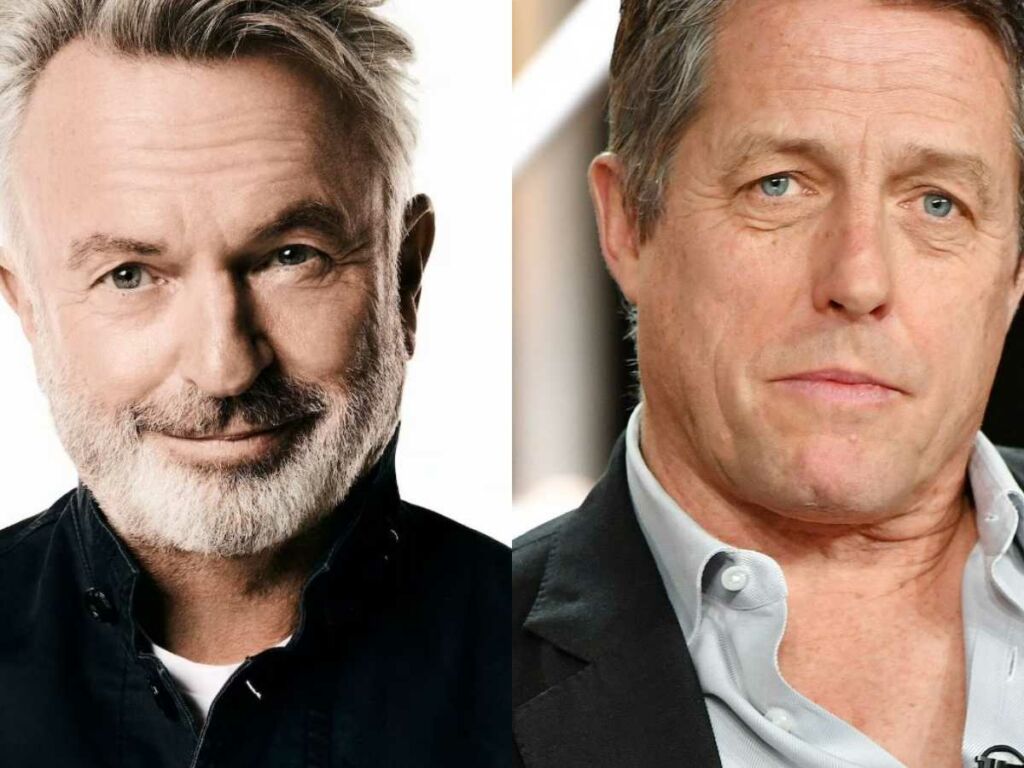 In his memoir 'Did I Ever Tell You This?', the New Zealand-born actor Sam Neil remembers Hugh Grant being unsure about 'Four Weddings And A Funeral.' When he asked Grant what he had been up to, Grant responded with his classic dollop of self-deprecating wit. "Oh, a piece of complete crap called "Four Weddings and a Funeral."… Disaster. Absolute and utter rubbish.'" said Grant. Despite his honest and uncertain feelings, the film was a success.
Hugh Grant became a famous and bankable movie star during the 90s. Recently he admitted being wrong in his judgment. He told IndieWire that "I love Sam and miss him, and it's true that we were all sure we'd made a giant turkey till the film had its first previews. I was clearly wrong and the film changed my life. It was the beginning of a happy friendship with Richard Curtis, and I've always had the greatest respect for Mike Newell who taught me things I use to this day."
In Case You Missed: Sam Neill Tells His Fans To "Not Worry Too Much" About His Cancer Remission
Hugh Grant Calls Romantic Comedies "A Big Fat Lie"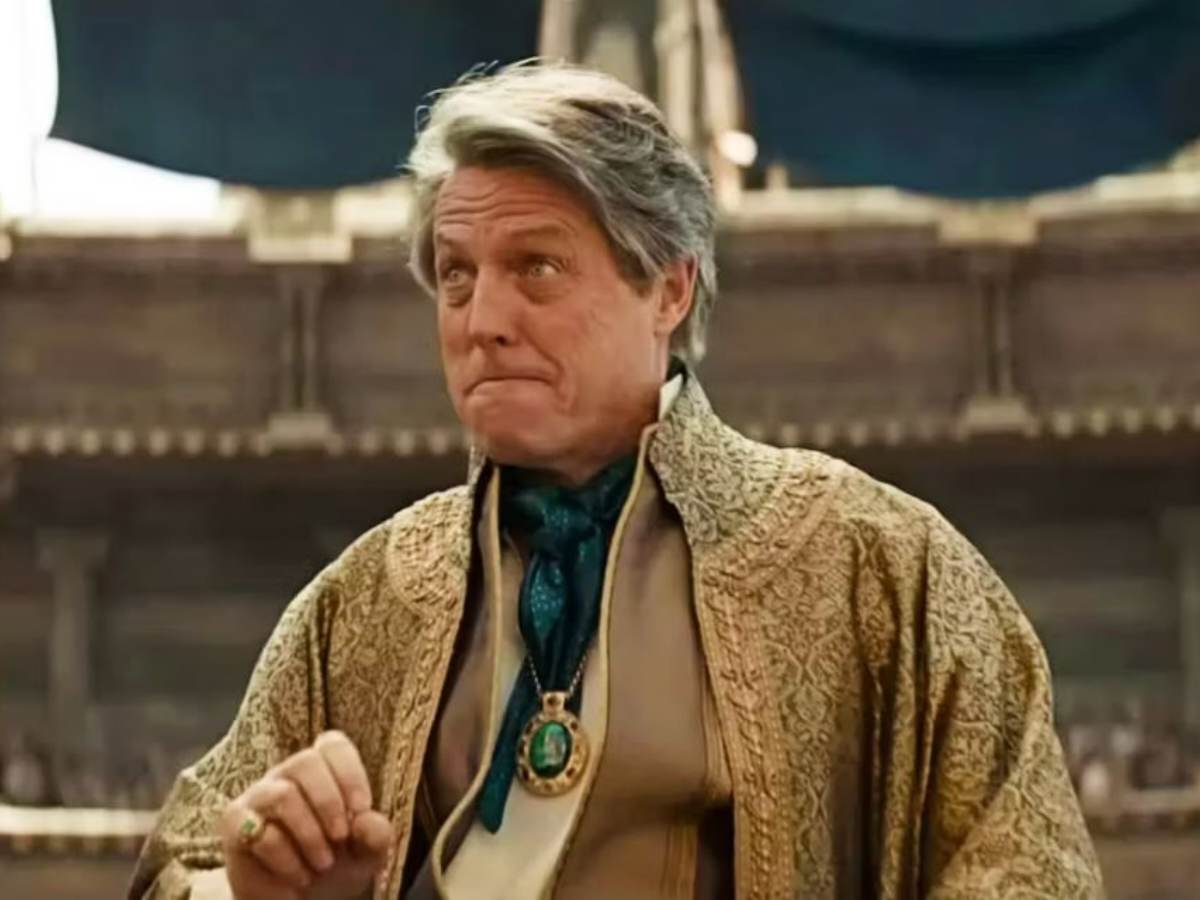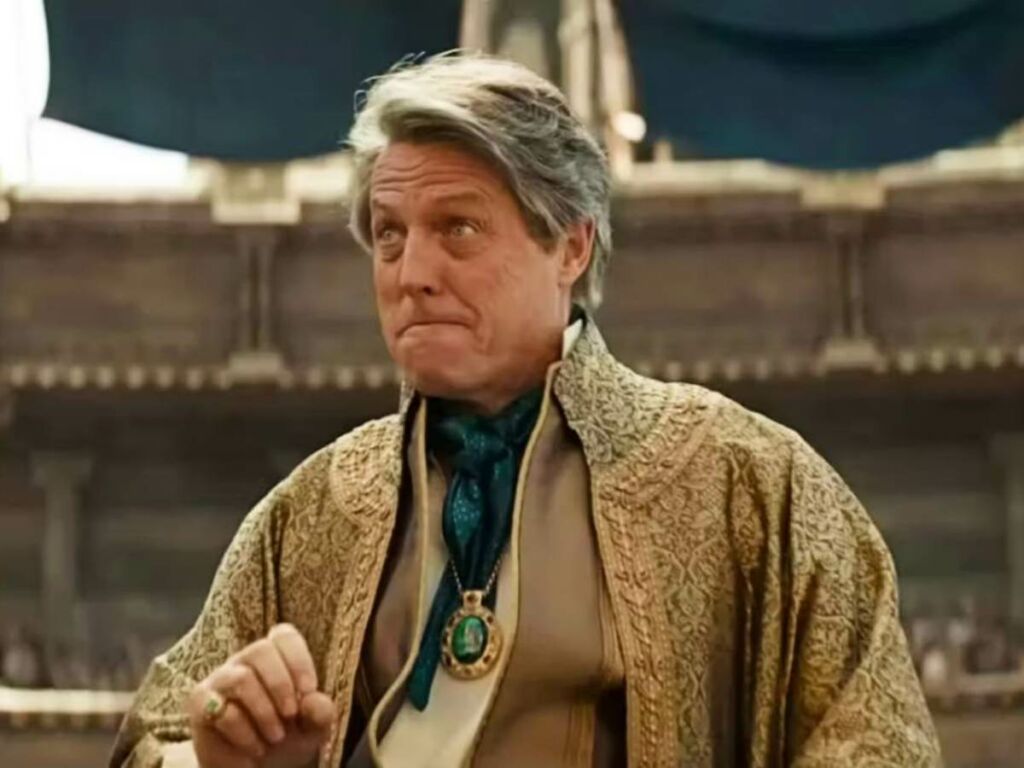 Romantic Comedies established Hugh Grant as an affable leading man, but the actor doesn't seem to believe in them anymore. During the Paris premiere of 'Dungeons And Dragons,' Hugh Grant called romantic comedy movies "a big fat lie," questioning the validity of their 'lived happily forever' premise.
"The big question is whether the whole idea of a man and a woman belonging together — and this being something we are all desperate for — is true, or a big fat lie," Grant said to the reporters, adding, "And I have a feeling it might be a big fat lie — despite having made a whole career and fortune out of it."
This isn't the first time Grant's comments have come under notice. He commented about his 'Music And Lyrics' co-star Drew Barrymore's singing voice, calling it worse than 'barking dogs.' The English actor also came under fire for his Oscars red carpet interview with Ashley Graham, with Drew Barrymore promptly jumping to his defense.
You Might Also Like To Read: Drew Barrymore Reveals How She Feels About Hugh Grant's 'Barking Dogs' Comment On Her Singing