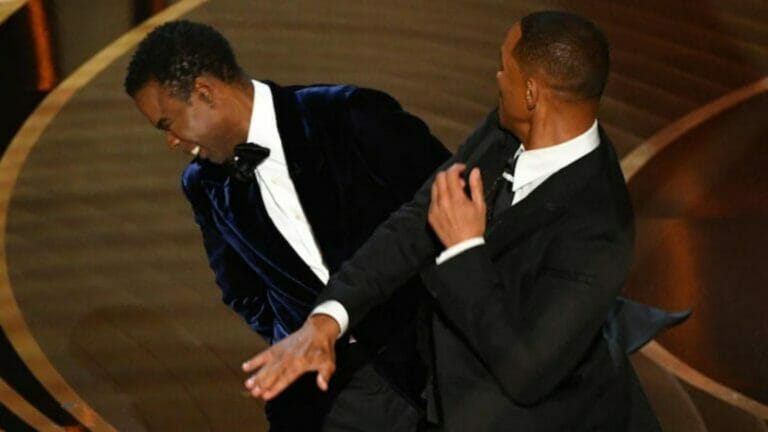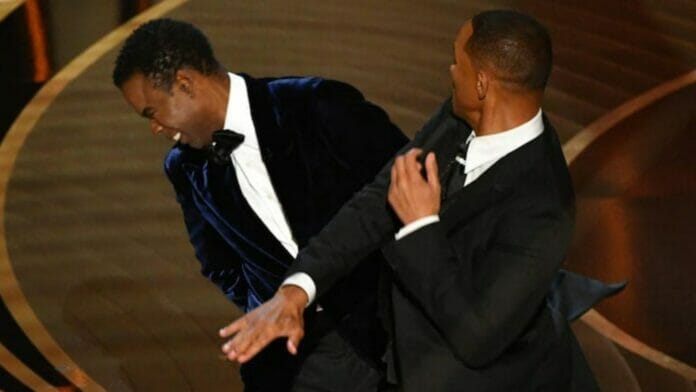 The live telecast of the latest edition of The Academy Awards took a shocking turn when Will Smith stormed on stage. The Best Actor nominee took to the stage and smacked Chris Rock across the face. Rock who was on stage to present the Best Documentary Award joked about Jada Smith. However, the joke didn't sit right with Jada's husband who turned on stage. And apparently, the outburst and the eventual altercation between Smith and Rock was an unscripted happening.
Will Smith Smacks Chris Rock On The Oscars Stage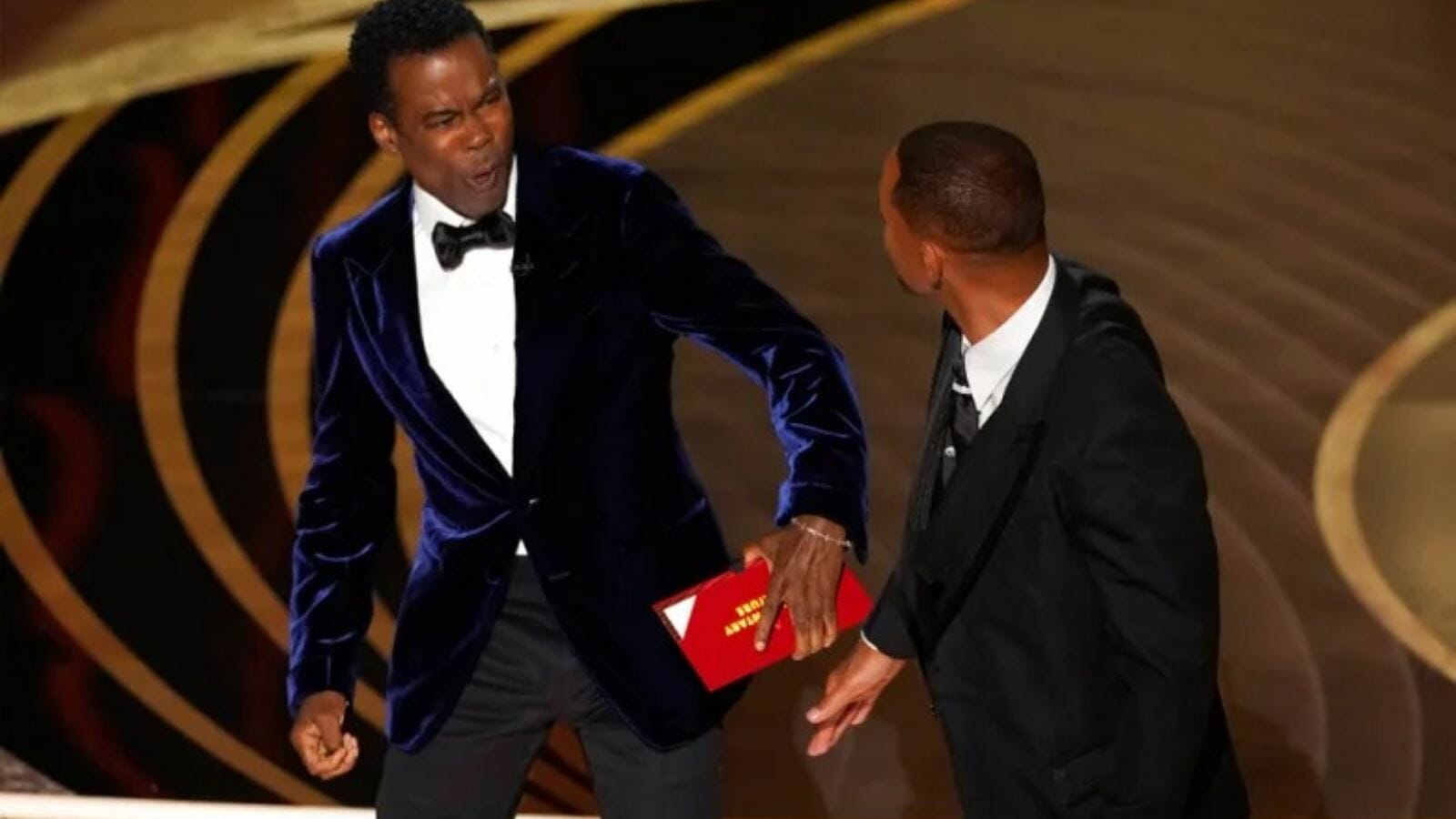 Chris Rock before presenting the award for the Best Documentary made a joke about Will Smith's wife, Jada Pinkett Smith. Rock joked, "He is praying that Will Smith wins, like, please, lord. Jada, I love you. 'G.I. Jane 2,' can't wait to see it, all right?" While Will initially gave a light response, Jada clearly looked instantly miffed. However, within moments, the King Richard actor walked on stage and without a word smacked Rock across his face.
Chris Rock kept the show going as he exclaimed, "Whoa! Will Smith just smacked the shit out of me." However, as the actor returned to sit, he shot a warning at Chris that was audible even without any mic. "Keep my wife's name out of your fucking mouth," Will shot at Rock. In the end, Chris said, "That was the greatest night in the history of television."
Twitter Blazes As Fans React To The Shocking Event At The Oscars
Twitter is alive with the audience reacting to the shocking incident. Some are joking that Will would have been in control of it was The Rock and Not Chris Rock. However, the reactions of some of the attendees of the Award have also gone viral.
Later in the event, Will Smith claimed his first-ever Oscar Award for the Best Actor for King Richard. However, during his acceptance speech, Smith apologized to the academy. "I wanna apologize to the Academy… to all my fellow nominees. … Art imitates life, I look like the crazy father! … Love will make you do crazy things," said Will. Reports suggest that in the break after the incident, Denzel Washington and Tyler Perry calmed the actor.
Also Read: Why The Academy Awards Are Called Oscars?