After six long years of dating Taylor Swift, Joe Alwyn might have moved on with someone new. In an unexpected turn of events, there are rumors of Alwyn dating one of his good friends, and also one of Taylor's good friend's ex, Paul Mescal.
Both the actors have been seen out and about, and fans on X are absolutely shipping both the men.
Related: Paul Mescal Net Worth, Career, Girlfriend, House, And More
Joe Alwyn And Paul Mescal's Bond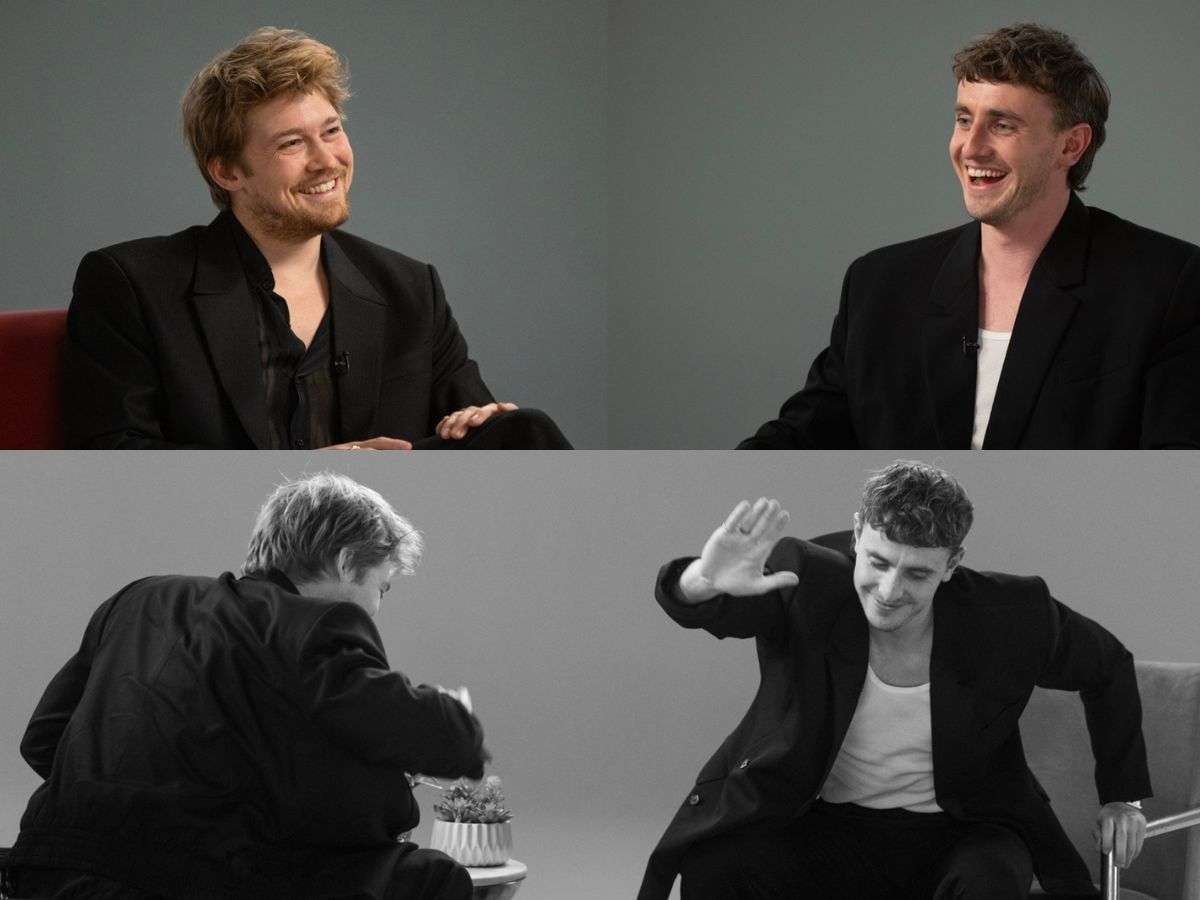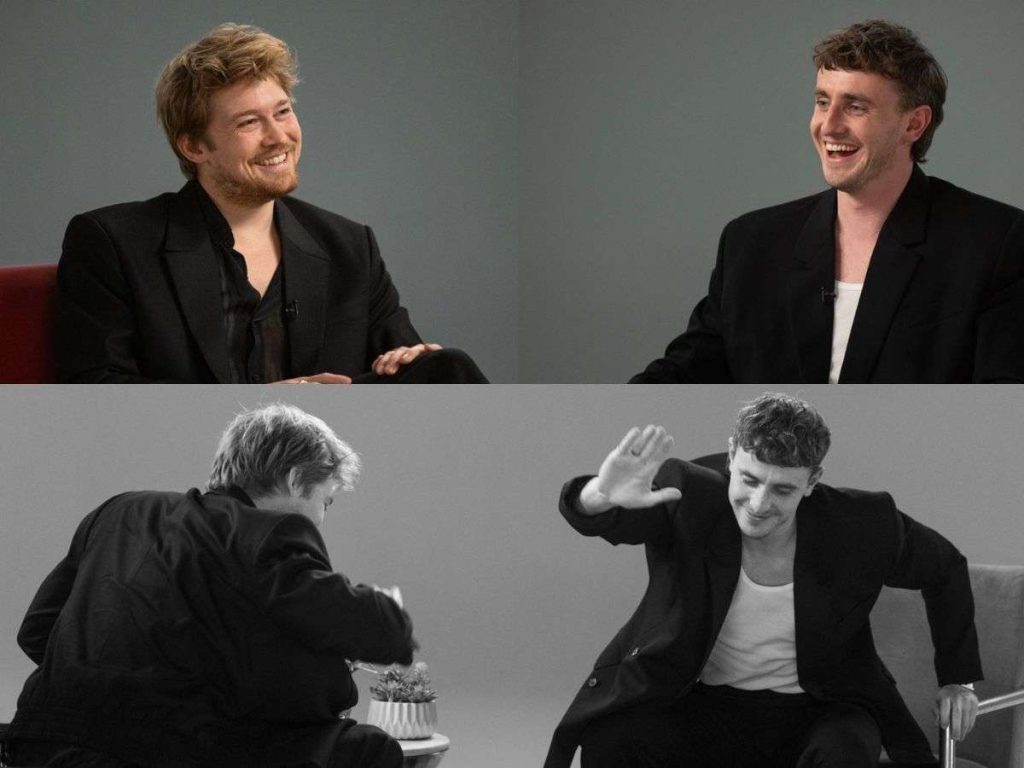 Paul Mescal and Joe Alwyn both were featured in Variety's 'Actors on Actors' interview series where the actors talked about their work and life, both of them played leading roles in two Hulu series' 'Normal People' and 'Conversations With Friends' inspired by Sally Rooney's books.
In the interview, they talked about a 'Tortured Man Club' group chat that they are both a part of, which also includes Andrew Scott from 'Fleabag'. The actors talked about their experiences on set, and what sex scenes feel like. Alwyn also opened up about his anxiety and how his experiences with different directors have differed so much.
At that time, Joe was dating Taylor Swift and Paul was engaged to Phoebe Bridgers. As of now, both the men are single. But X fans seem to think differently.
In Case You Missed It: Why Twitter Wants Joe Alwyn And Dalton Gomez To Date?
"I Ship Paul Mescal And Joe Alwyn": Fans React To Their Friendship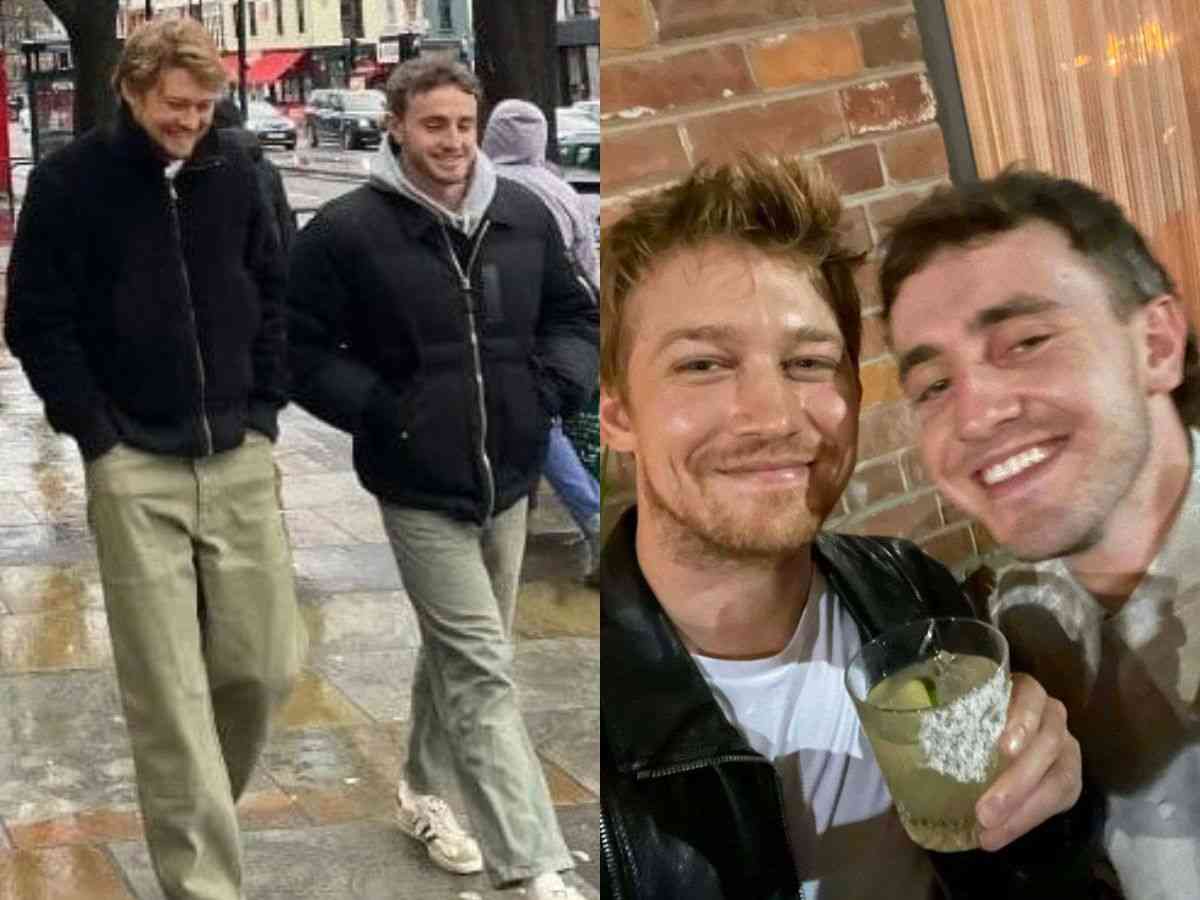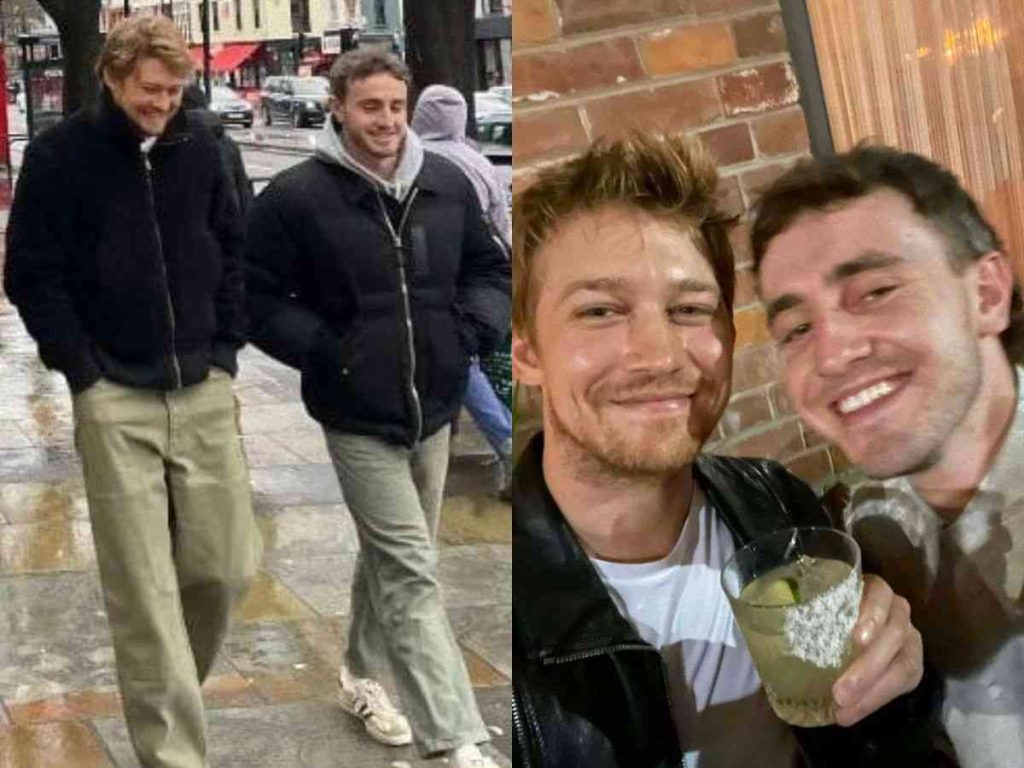 Behold, Taylor and Travis. Joe Alwyn also now has fan edits of him. And it's with none other than Paul Mescal. For some reason, fans on X believe that the two actors are dating and have even started making edits of them.
AI TÔ MIJANDO pic.twitter.com/s88dMJrnr4

— maria (@alltooreid) October 21, 2023
i'm a paul mescal/joe alwyn truther pic.twitter.com/AgvGEEks6D

— bb 🪴 (taylor's version) (@bb_ivySZN) October 19, 2023
Many fans even wrote about how Alwyn looks happier with Paul.
Idk if I ever saw him GLOW like this w Taylor like he's radiant rn

— jenna 📖⚔️ (@blatherswhore) October 19, 2023
If Paul Mescal cannot be together with Daisy Edgar-jones @DaisyEdgarJones , I hope he can be in love with Joe Alwyn.🤤🥰🥰🥰 pic.twitter.com/7LpfKTn148

— Flkinuo (@flykuping) October 19, 2023
thought this was about joe alwyn and paul mescal for some reason https://t.co/Wp7WuxdOGa

— kelsey (@vsangelring) October 23, 2023
Here's another ship edit of the two actors.
I JUST SAW IT ON TIKTOK?? APPARENTLY PEOPLE KNEW LIKE 2-3 DAYS AGO ?? pic.twitter.com/84wcJT15to

— aven (taylor's version)⸆⸉ GUTS 18/5 (@16thxavenue) October 23, 2023
was scrolling on tiktok, thought i was about to watch a taylor/travis edit but it was a joe alwyn/paul mescal edit to daylight and people in the comment section are actually believing it's real 😭😭

— 🇲🇽 midnight rain truther (@missmeinurbones) October 23, 2023
You Might Like To Read: "The Hypocrisy And Sheer Rudeness Of It All": Joe Alwyn Finds Taylor Swift's Romance With Matty Healy Tacky And Disappointing